Why The Typical Gym Membership Isn't Working (and what we're doing about it!)
You walk into your local commercial gym to sign-up. You're excited about getting started, but unsure if this is the best fit for you. You're worried about your bad knee and low-back but know you need to make a change. It's the start of the new year and you're ready for a new you.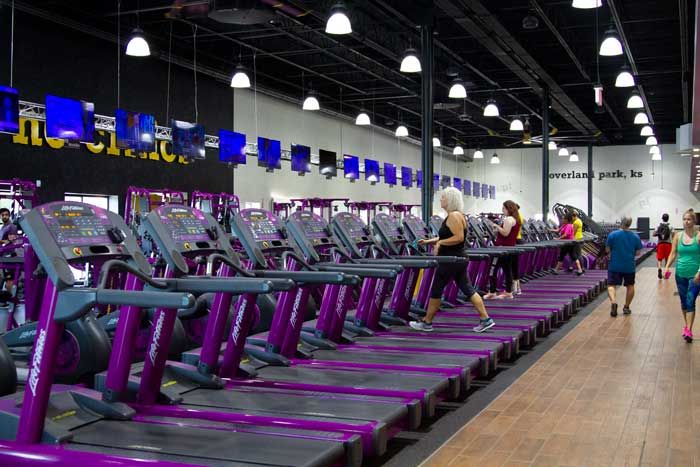 You're ready to feel better. You're ready to get into a consistent workout routine. You're ready to lose that extra weight you've slowly been putting on over the years. It's time to make your health and happiness a priority.
So you sign-up and are excited to start. The gym employee gives you a quick tour of the gym and possibly shows you how to operate a few machines then you're left on your own to figure out the rest.
It's your first workout so you go with what you know -- enter the treadmill. You do a little walking, do a little running but your knee doesn't like that, so it's back to walking. You look down at the timer and it's only been 4 minutes. You told yourself you were going to do 30 minutes but stop at 10.
Next, enter the weight area. You go over to the dumbbells and do a few exercises you saw in a magazine or online but wonder if you're doing them correctly. You definitely don't want to get hurt and aren't sure of your weight selection or technique. Now you're really starting to feel self-conscience with the whole situation. The people around you don't make your workout experience much better. In fact, the only interaction you get is when you go sit down on bench and hear, "Hey! I'm using that." As you get up you notice you were sitting in that guy's sweat puddle. Great.
You go and do a few more treadmill workouts but start to go less and less as your motivation drops and your knee pain increases. You realize this isn't working. Your knee is actually more sore than ever and motivation stops almost entirely. Your workout frequency declines until you ultimately end up quitting.
This unfortunately is the common gym story. In fact, 80-90% of people who start a fitness and health routine, quit within the first month.
Here's the truth:
Getting into and sticking to a consistent workout routine is incredibly hard. Unless you have an extensive fitness background, the odds of you reaching your fitness and weight loss goals are stacked against you.
There is a reason less than half of members at big franchise gyms actually use their membership. It's a recipe for failure.
At DSC, we get it.
This is why we are changing the gym experience forever.
No more going at it alone. No more feeling self-conscious around a bunch of strangers. No more worrying about your current or old injuries and if they're going to hold you back. No more endless boring miles on the treadmill because that is all you know. No more looking at exercise as a chore.
Say good-bye to the old routine of starting and quitting and say hello to workout consistency, fun, and RESULTS!
Enter the DSC Experience (and forget everything you know about the typical gym!)
For most, getting started is the hardest part. Because of this, it's usually right after we start that we quit.
Let's think back to the story above. You joined the gym with a few concerns that were not addressed: like your bad knee, back back, and the fact that you were new to working out. Being unfamiliar with the gym and equipment left you feeling unsure and self-conscience. The treadmill routine was turning into the movie, "Groundhogs Day", as extreme boredom set in and your knee is now hurting all day. You never saw progress and started going less and less until you quit.
In other words there wasn't the support, guidance, motivation, and fun for you to be consistent and successful. There was too much worry and thinking on your end. The overwhelmingness of the situation was too much.
Now let's rewrite the joining a new gym story, but at DSC.
1st -- Support
Imagine walking in to be greeted by one of the most personable, friendly, and supportive people you'll ever meet. Her name is Sara. She too got her fitness started at DSC a few years back and lost over 50lbs. She knows all the emotions and worries that are in your head for your fist class.
She introduces herself to you, gives you a tour of the facility and introduces you to your new coaches. We call ourselves your fitness tour-guides. Our mission starts with getting you as comfortable as possible and getting to know you. We will chat about what to expect in your first class, your specific goals, your injury & medical history, your worries and concerns, and your fitness background. We then use this information to customize the class to you.
Our coaches meet you where you're at.
Bad knees? No problem -- instead of those squats and lunges we are going to do another lower-body strength exercise that takes all the stress of your knees. New to a certain exercise? Perfect! We are going to slow every exercise down and work on technique. New to working out? You came to the right place! Our coaches treat your first few weeks as orientation to DSC. There is no pressure to keep up with anyone in class. In fact, our coaches will most likely make you to more breaks during your classes than you need. We want you to leave each class feeling GREAT and our coaches will be with you the entire way!
From there, you'll be receiving a series of emails from our DSC On-Boarding Specialist, Delaine Kelly to continue to get you as comfortable as possible. She will be sending you emails on various topics like how to perform our most common exercises so you can practice at home, nutrition and fitness tips, and how to set short and long-term goals.
2nd -- Guidance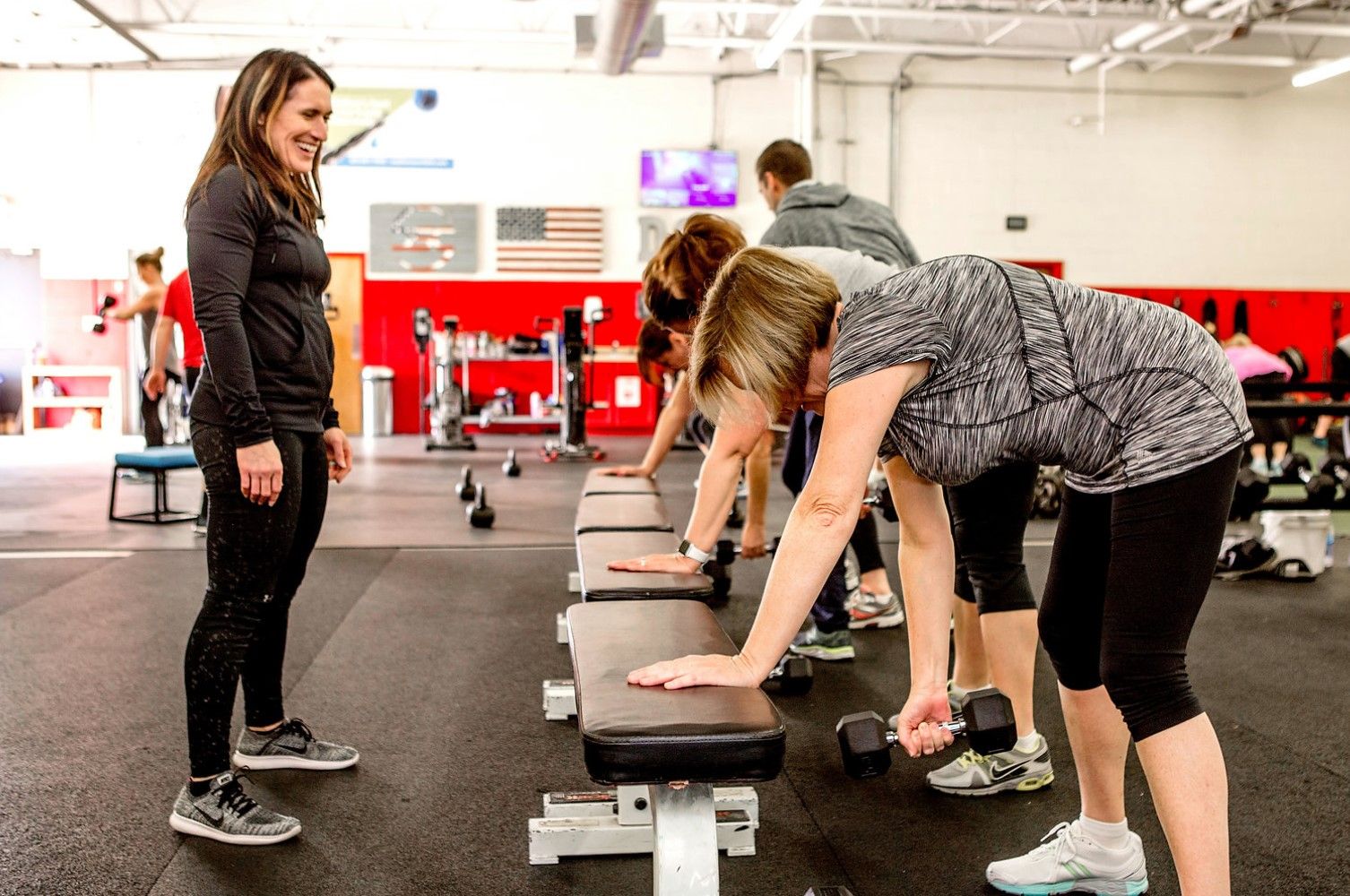 Once your class begins at DSC, the thinking on your end disappears.
Imagine never having to think about what you should do for a workout again. Imagine never wondering if you're doing the right exercise for you and if you're doing it correctly. Imagine not having to worry whether this exercise is going to hurt your knee, back, or shoulders.
Once you step foot in DSC, everything is taken care of for you. Your warm-ups, workouts, and cool-downs are all already designed for you.
Our coaches are ready to walk you through every step of your class to show you how to complete each exercise with the proper technique, what weights to use, and how many reps to do. The coaches will be with you to make sure you get the most out of each exercise and do so with the right form to keep you safe from injury.
Each class our coaches work with you to get a little bit better. They will help you slowly increase your workout intensity to continue to make incredible progress.
Leave all the thinking and planning to us!
3rd -- Energy, Motivation, and Fun!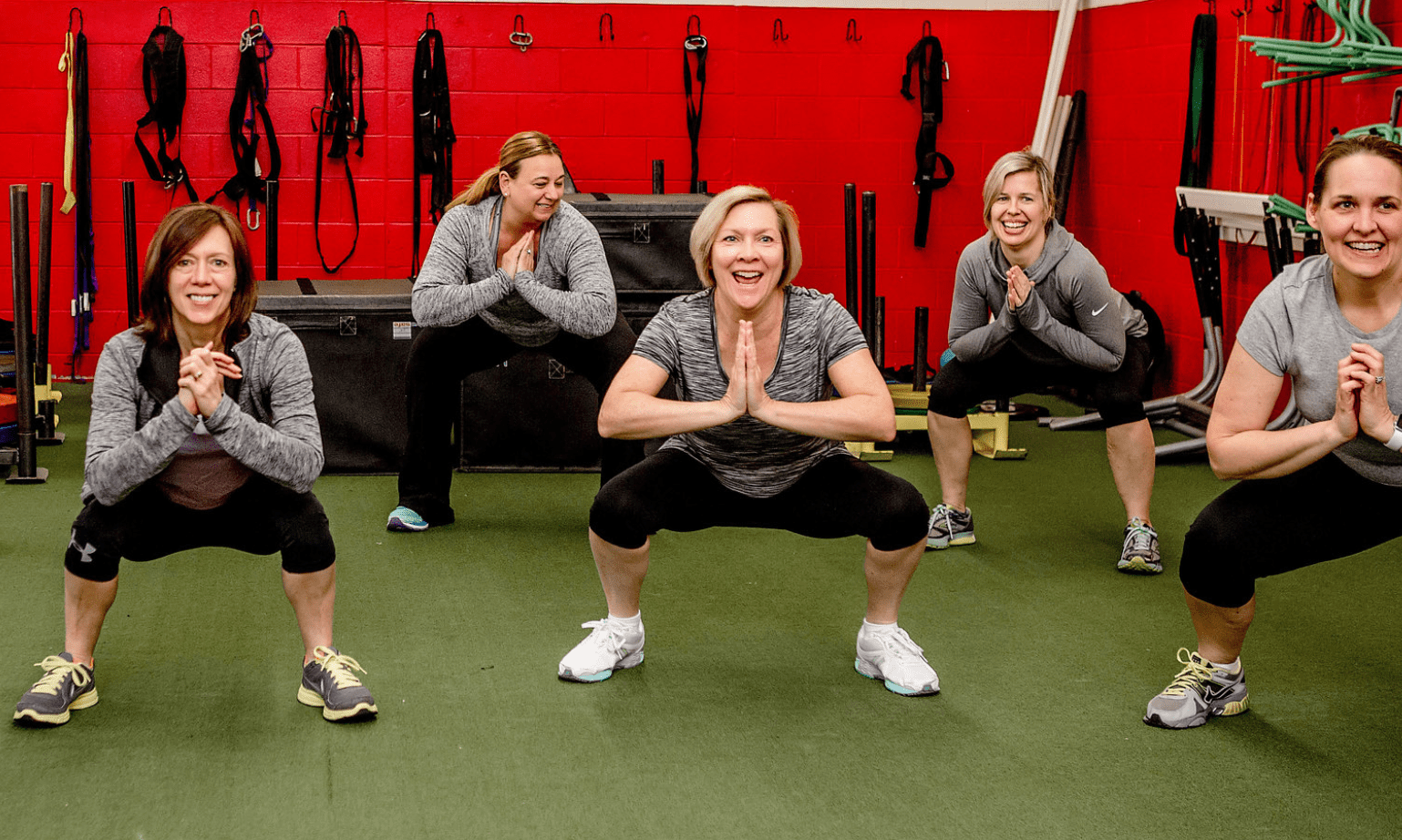 There is one thing that is for sure when it comes to working out -- for you to commit to it and be as consistent as you need to be in order to see real change and results, you have to enjoy it.
Yes, working out should be fun!
Will power only lasts so long. You can only convince yourself to hop on the treadmill or bike or wake up early to complete that workout video so many times before you've had enough.
Want to know the secret sauce of DSC? Curious why our members come to DSC with little to no fitness background, make fitness a habit, and see incredible results?
They have fun at DSC!
So, what makes DSC workouts so fun?
It is a combination of your coaches, great music, the variety in our workouts, incredibly positive atmosphere, and fellow members.
Imagine waking up genuinely looking forward to your workout and seeing your coaches and friends you've made in class.
Imagine getting to class and being pushed and motivated to do a little more by your coaches and fellow members.
It is an ABSOLUTE game-changer and one of the biggest reasons for our members success.
Simply put, when you enjoy your workouts you come more and the more you come the better your results.
We work hard to ensure that your 1-hour workout is the single best part of your day. As I often say, when you smile as much as you sweat during your workout, you know you're at the right gym!
4th -- Results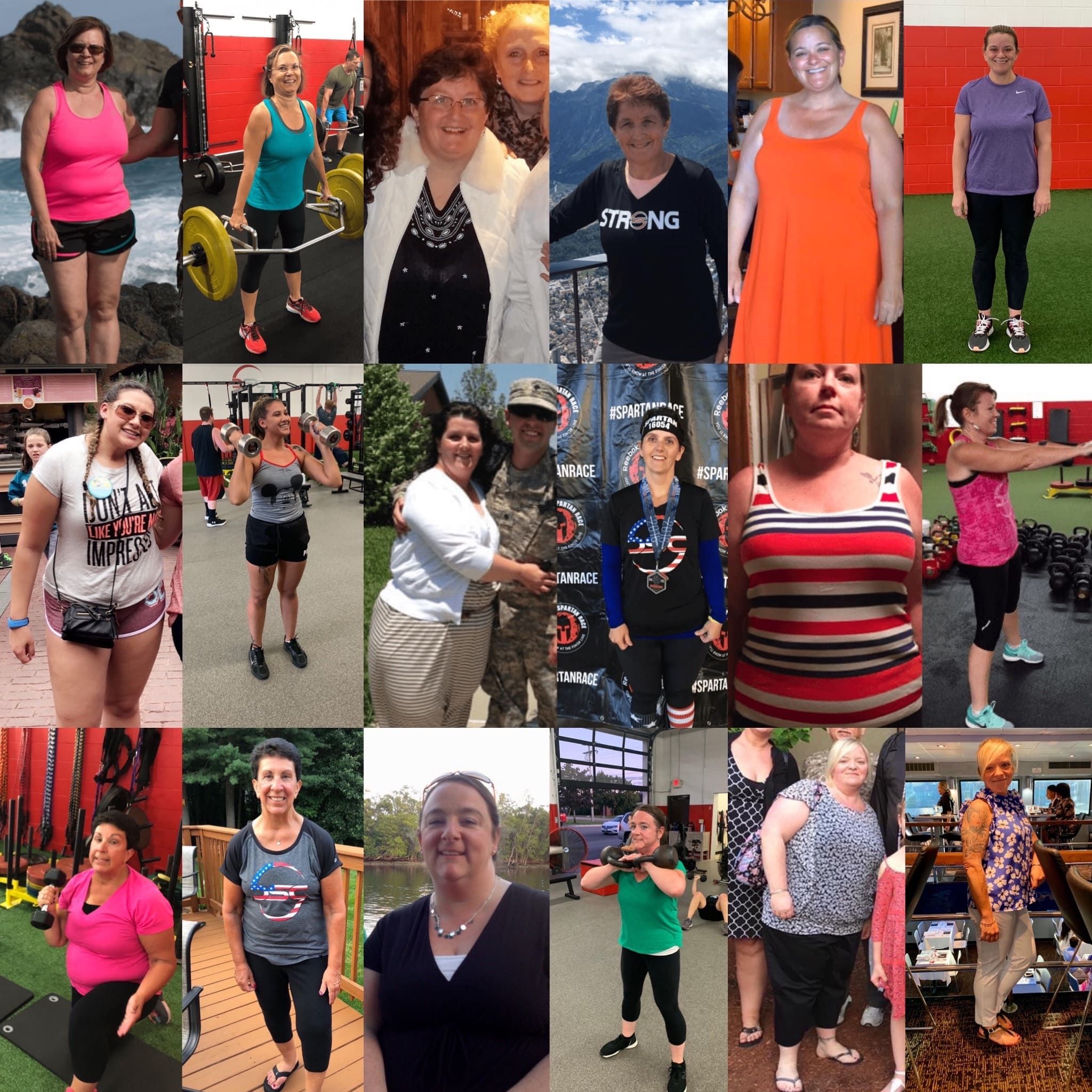 When you combine the right amount of support, guidance, direction, fun, and motivation with an incredible community you have the winning recipe to see incredible results in 2020!
At DSC, we help people not only get started, but get into the best shape of the lives.
Check out our top women's transformations below: ⬇️
This year, don't go at it alone.
Join our 30-Day Jumpstart Program for Women!
30-days and only 30 spots available. Click below to register!