Welcome to Dynamic Strength and Conditioning and New Hampshire's #1 gym.
Located in Nashua, NH, Dynamic Strength and Conditioning or DSC for short exists for one simple reason.
That reason is to help you live your healthiest and happiest life possible.
What we know is that getting into better shape, losing weight, improving your fitness, and staying consistent is incredibly hard.
It's even harder to do on your own.
Our mission is to change that and make getting into the best shape of your life easier through the incredible support of DSC.
Most people fall into these 4 buckets when it comes to their health and fitness:
1) They haven't done much besides walking or they're very inconsistent with their workouts
2) They have tried various workouts and gyms on their own only to find themselves starting and quitting
3) They are too nervous and intimidated to start
4) They have an old injury that they worry is going to hold them back so they're hesitant to start something new
If you fall into one or more of these 4 buckets, then this article is for you!
For the past 6 years we've trained thousands of people just like you. Most of these people were either brand new to fitness or they had been out of their workout routine for months and even years.
They were tired of inconsistency and a lack of results.
They wanted support and direction when it came to their fitness and health.
They wanted motivation and to get into a consistent workout routine.
They wanted an extremely friendly and supportive community of people like them to help along the way.
They wanted to lose weight and live a happier life.
They were tired of trying to do it on their own.
Are you thinking of joining DSC? Are you ready to get started living your healthiest and happiest life?
Today we're covering why DSC works and how it can help you transform your life!
1| Coaching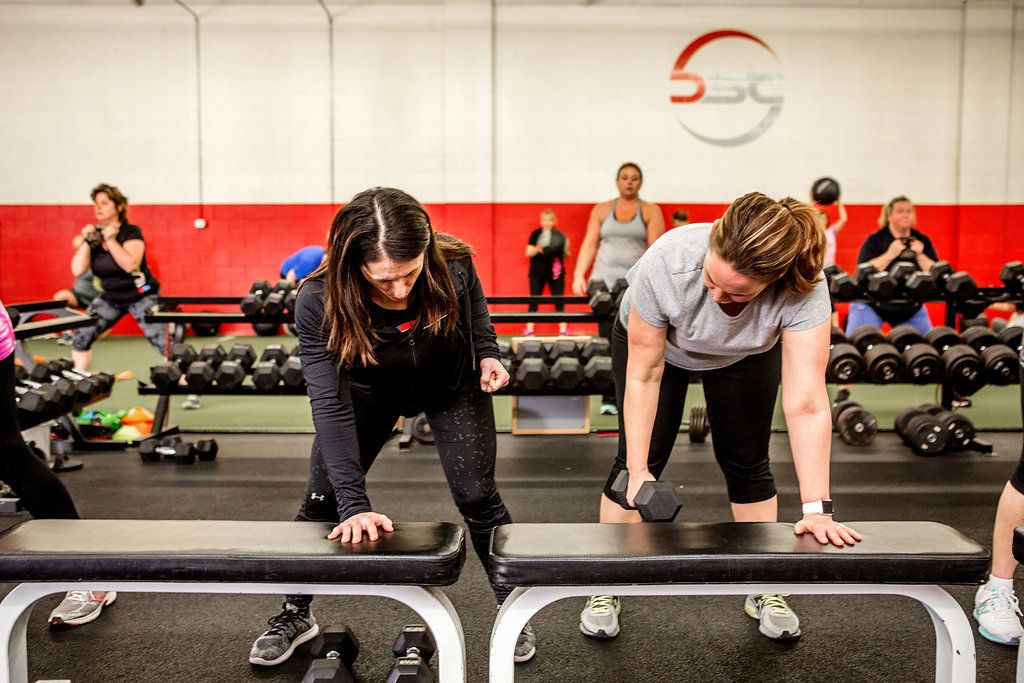 At the heart of DSC is our coaching.
You see, DSC is a very different gym experience.
When you sign up for your typical gym membership, you're given a tour of the gym and the equipment and then left to figure it out on your own. Then you wonder what to do, how to do it, and find yourself bored, unsupported, and frustrated. This lack of support is why 80% of people quit within the first few weeks of joining.
Here at DSC, you can expect something very, very different. Instead of walking into a crowded gym not knowing anyone and not knowing what to do, imagine walking into DSC to be happily greeted by your coach. We like to think of ourselves as your fitness tour guides, dedicated to helping you reach your goals.
You see, once you join DSC there is no more wondering what to do at the gym. There is no more questioning whether you're doing the exercises correctly and there is no need to try to motivate yourself.
Our coaches do that for you.
When you arrive at DSC your coaches are all ready to guide and support you through every step of your workout.
They are here to show you exactly what exercises to do, how to do them, which weights to choose, and how to modify around any injuries.
This is one of the biggest reasons why our members see such incredible progress and results.
New to working out? Perfect! Our coaches are going to slow things down and ease you into your workouts and meet you where you're at.
Feel like you're stuck when it comes to your results? Our coaches are here to provide the motivation, expertise, and push you need to get out of that rut and start seeing incredible changes.
You don't need to do it alone. Our coaches are here to help every step of the way.
Here's what DSC members are saying about our coaches:
"DSC's coaches are some of the most friendly, energetic, and supportive people I've ever met. Without them I'd be lost!" - Mike

"The coaches are fantastic! You can feel right away that they care about helping you. They do not judge they only coach, cheer you on, and teach you the right way to do things. They are quick to notice if you need help or need an exercise modified to fit your ability." - Kim
"Honesty, I'm not sure what's in the water at this place but the staff is all very happy to be there. All the time. They are all genuinely interested in a relationship with us gym goers and they all know your name….it's like the Cheers of Gyms" - Daryl
"DSC's staff are so knowledgable, energetic, supportive, and kind! I knew right away this was a place I could come back to consistently!" - Beth
"I have never experienced a gym where the coaches are so engaged with the workouts and help you reach your goals." - Vanessa

2| Environment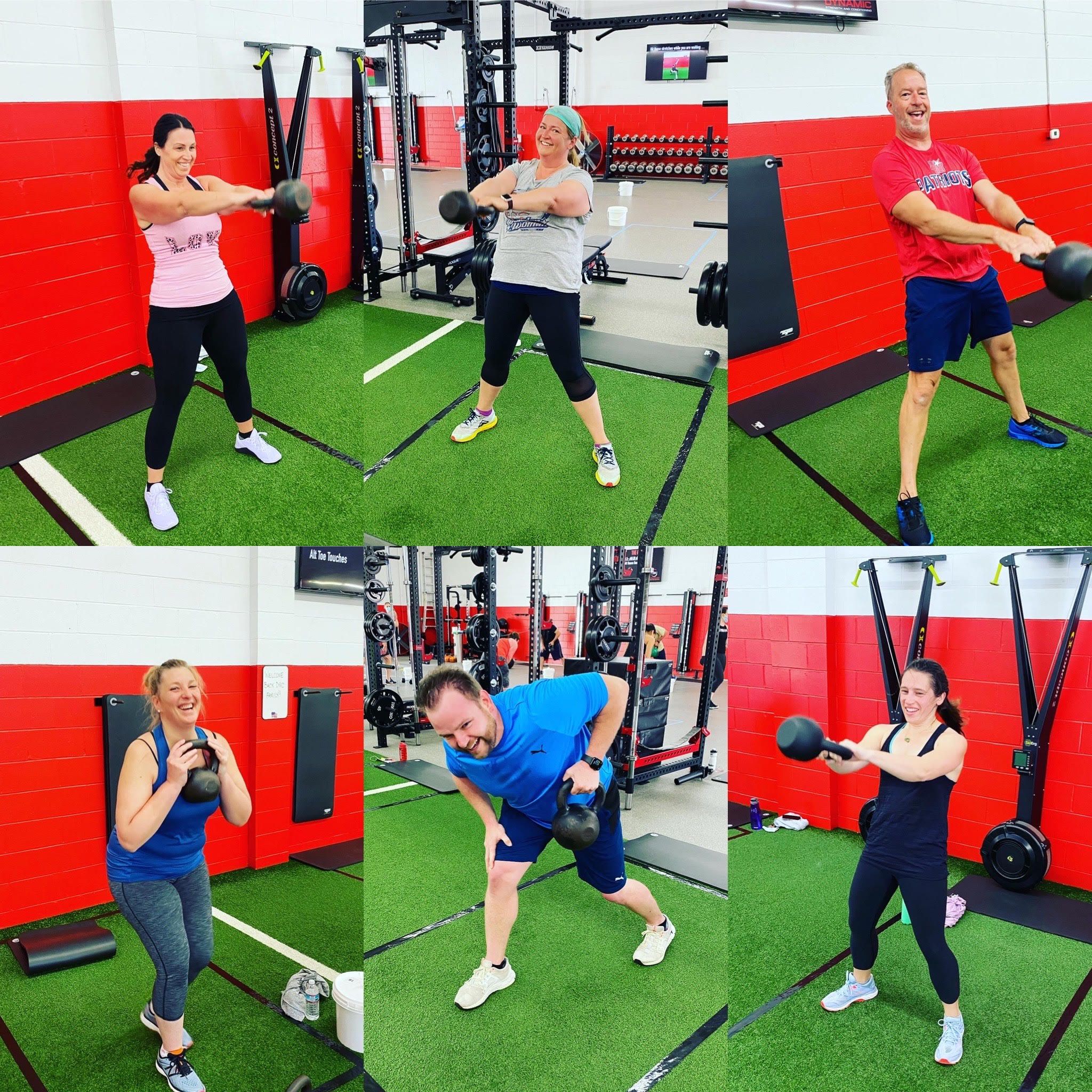 When we opened 6 years ago, we made the decision that DSC was going to be unlike any other fitness experience.
Here at Dynamic we believe you can and should enjoy your workouts. Yes, working out should be FUN!
You see, when you enjoy your workouts and actually look forward to them, they become a consistent part of your life. When you dread them, the chances of you going dramatically decreases until you ultimately quit.
If you enjoy them you show up consistently and when you show up consistently, that is where the real changes happen.
This is all about the environment.
At DSC we place such a big emphasis on our environment and creating a fun, welcoming, and extremely positive place for our members to come to.
We believe working out should be fun and something that not only brings health and longevity to your life, but also joy and positivity to your day.

That is why positivity, fun and a personable, high energy atmosphere is at the core of what we do at DSC. In a fitness world full of competition and judgement we want to do something different.
We want our members to come in and leave smiling, laughing, and having a blast. In fact, research shows those who workout in a more positive and fun environment workout harder and longer than those who do it alone or with a feeling of frustration or negativity.
The environment here is one you can see, hear, and feel from the minute you walk in the door with the great music, smiling faces and the positive & caring tone of our coaches.
What are members saying about DSC's environment:
"For the first time ever I LOVE my workouts. DSC has a created an environment like no other!" - Donna
"My favorite part of DSC is that the culture there makes me want to workout!" - Ben
"Even on my worst days, I know DSC and their incredible coaches and positive environment are going to pick me up!" - Dave
"DSC has changed my mind on fitness! I now LOVE coming to the gym to workout and I NEVER thought I would say that! The support and positivity from the staff is like none other!" - Beth
3| Community
Here at Dynamic Strength and Conditioning we call our amazing community of members our DSC Family.
The data is very clear surrounding health and community.
Those surrounded by positive, like-minded people thrive. They live longer, stronger, healthier, and happier lives. And that is what DSC is all about.
We believe no one should have to try to improve their health on their own. In fact, research and countless DSC accounts shows doing it on your own rarely works and that exercise results, consistency, motivation, and intensity soar when you workout with the support and encouragement of others.
Now more than ever we need community.
We need support and positivity.
Here's what people are saying about our community:
"You won't find a more supportive, fun, and connected gym community anywhere!" - Sara
"DSC's positive and supportive community is like no other!" - Julie
"Quarantine would have been miserable without the support of my incredible DSC family! DSC members came together more than ever, supported one another and cheered each other on. There's nothing like it!" - Joyce
"The DSC family community is what keeps me coming back for more!" - Steve
4| Consistency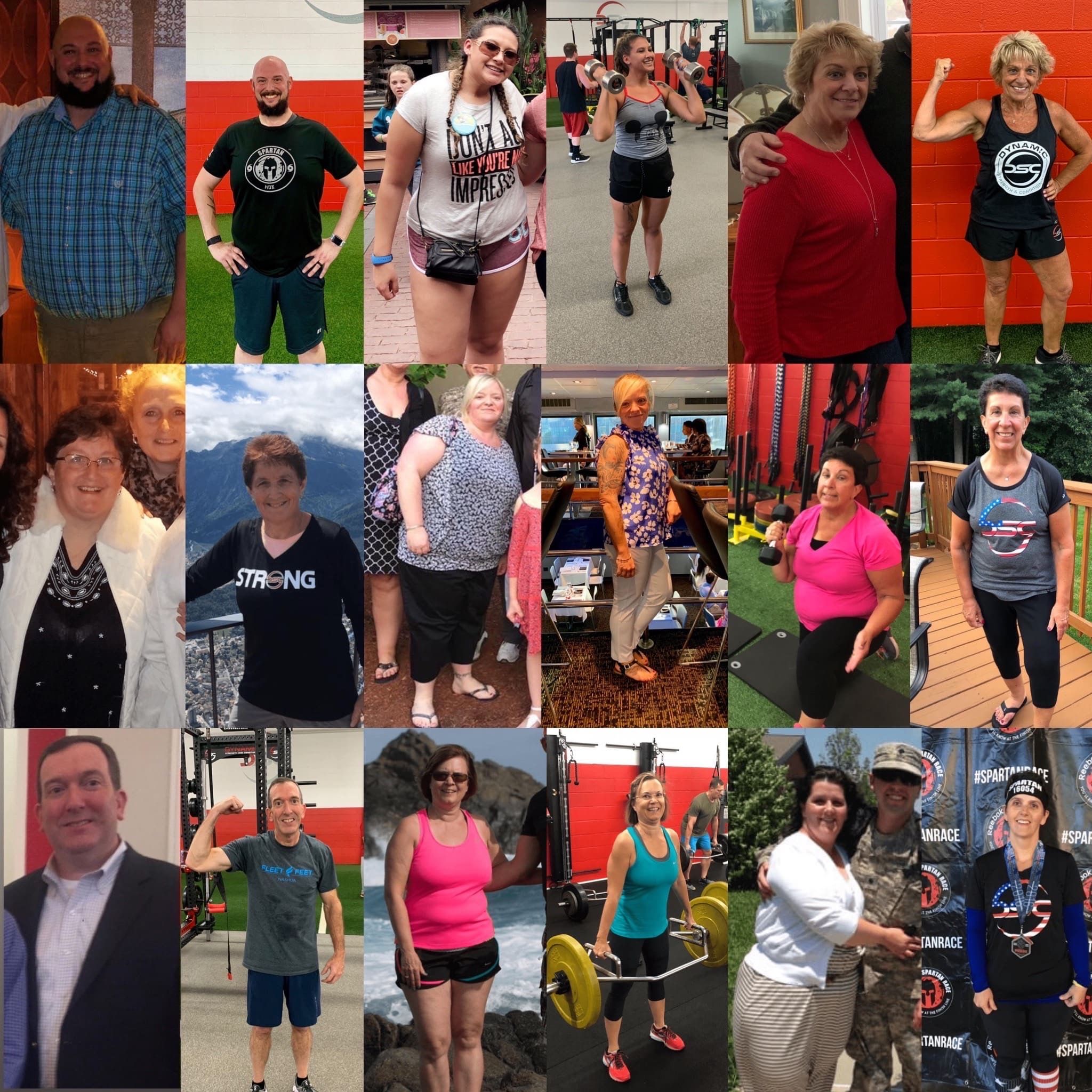 When you combine fantastic coaching, a positive and fun environment, and an incredible community of people, you get fitness magic!
These are the reasons why DSC works.
In fact, these are the very elements that have allowed members like Dawn to go from a life of workout inconsistency and frustration to losing over 100lbs!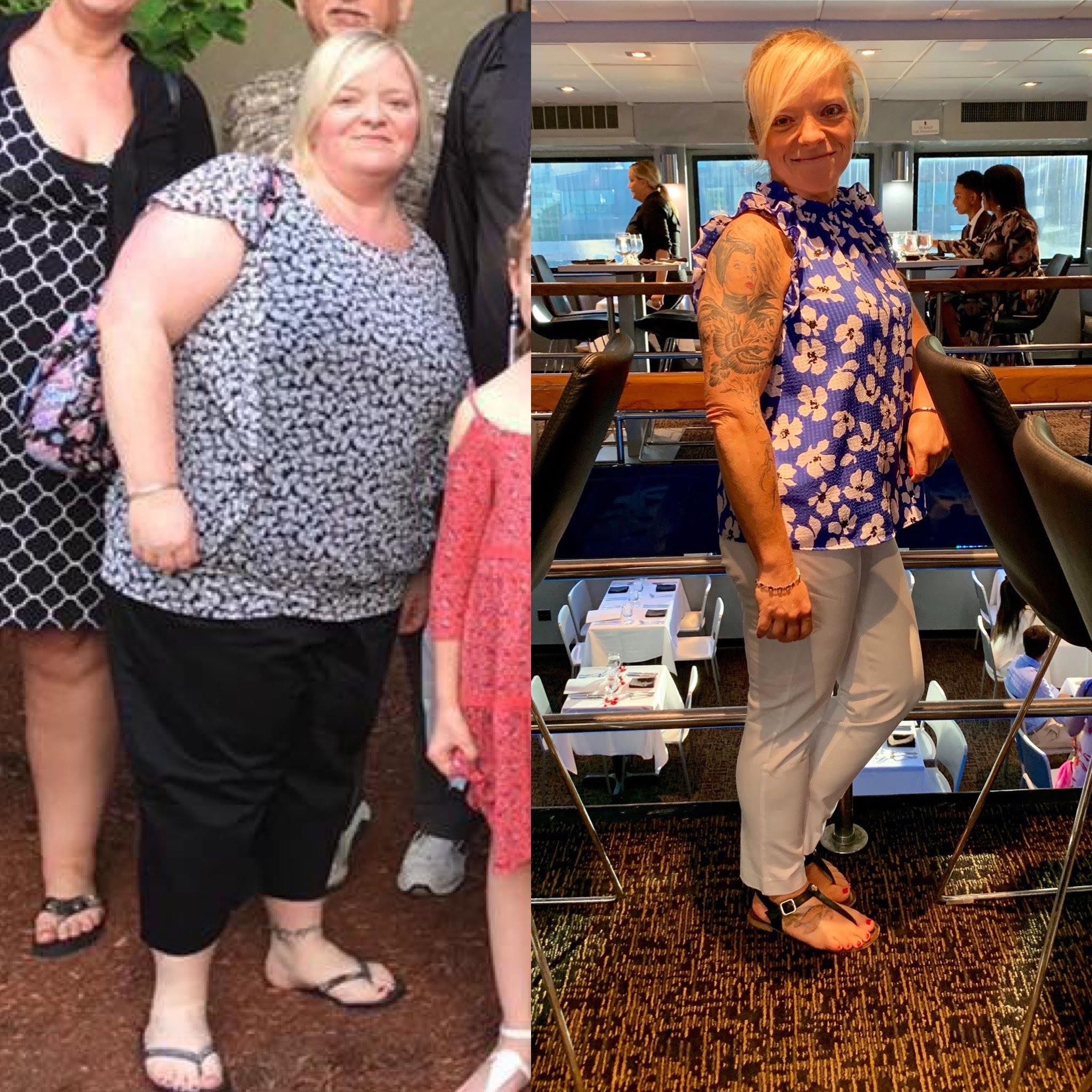 And Ben who has battled with his weight his entire life but is now down 55lbs since joining DSC.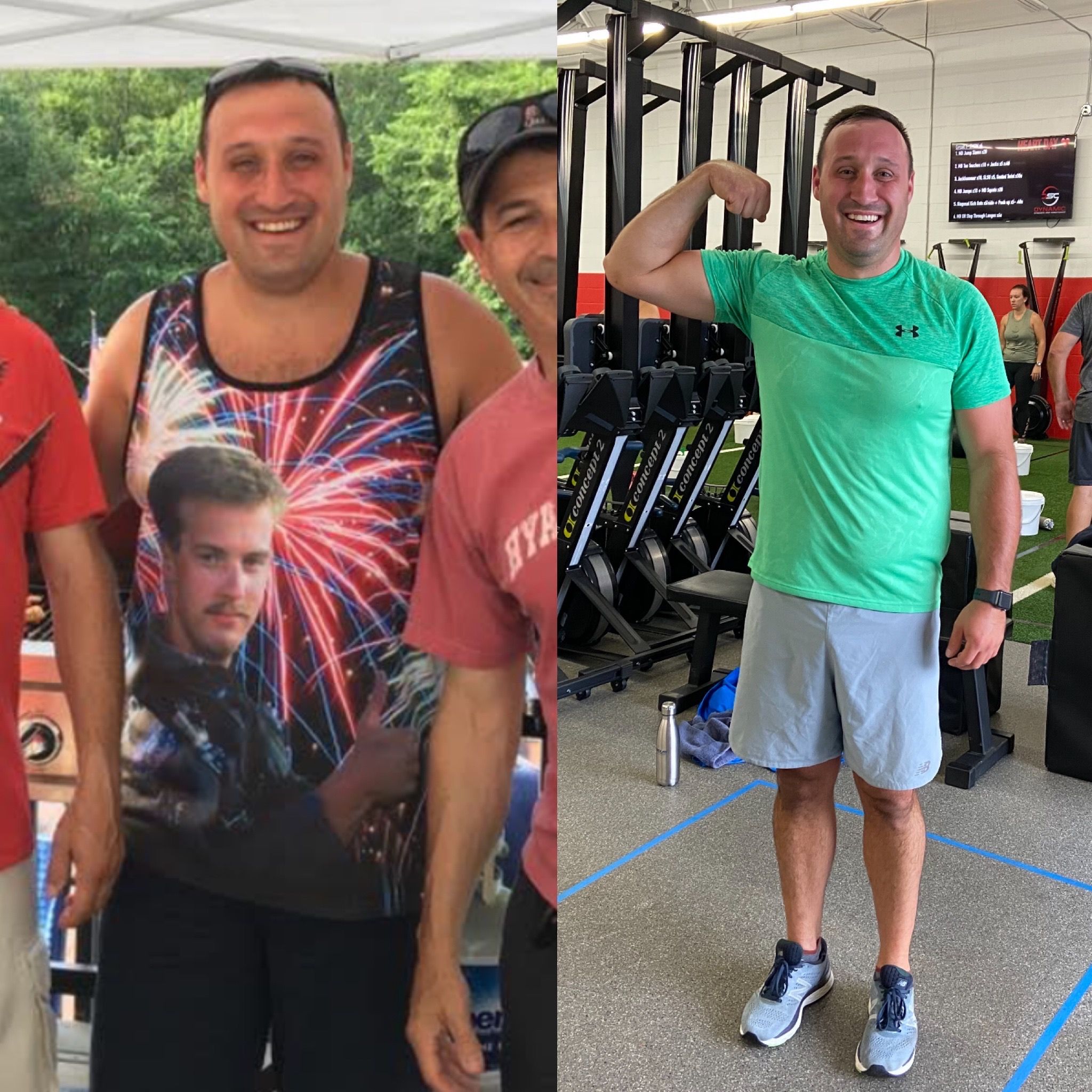 And Mary who thought she was too old to get in shape who has now lost 65lbs and is in the best shape of her life.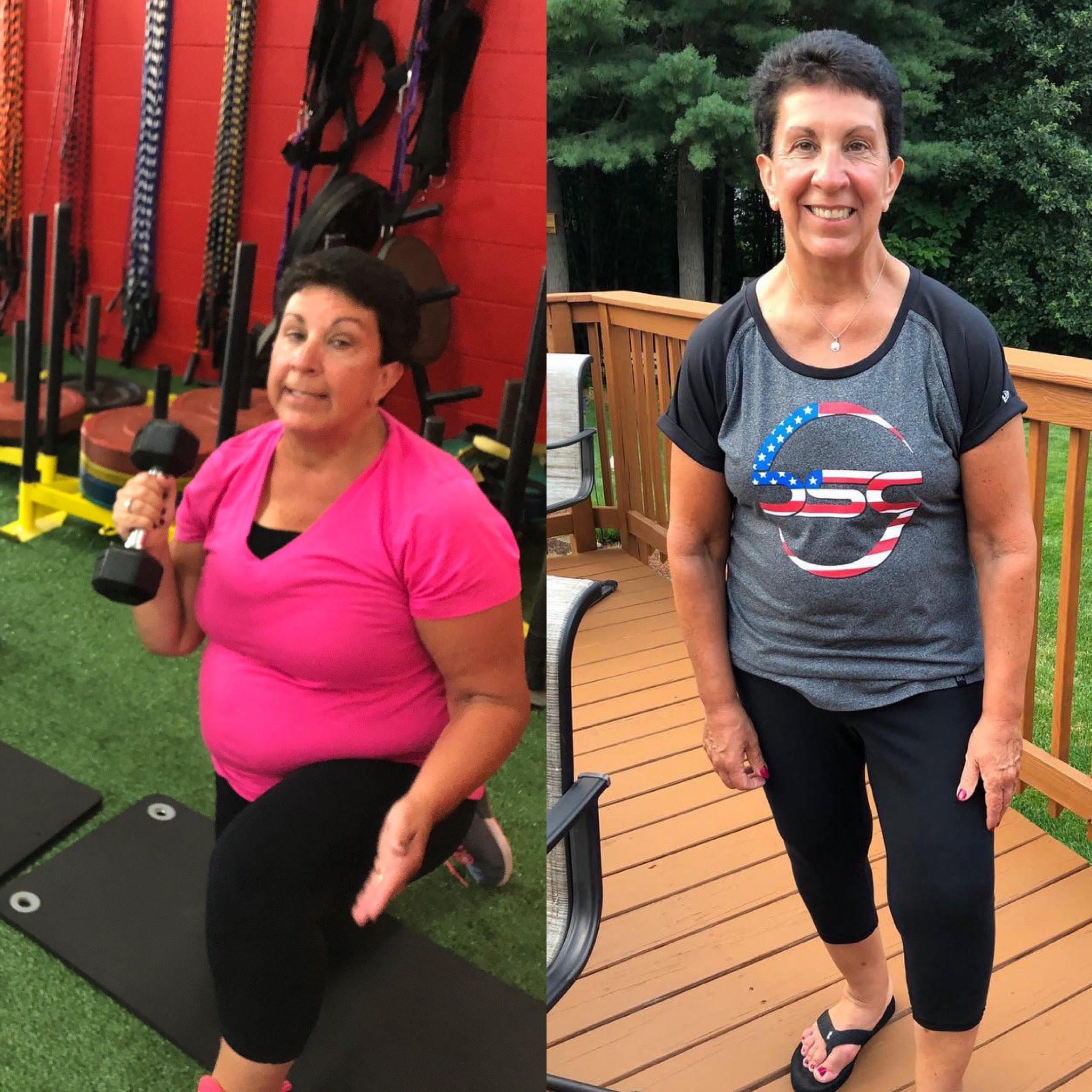 You can check out our top female and male transformations, HERE and HERE.
DSC is more than a gym. It's a place to help you live your healthiest, happiest, and best life imaginable.
Are you ready to get started?
You can now try DSC FREE for 14-Days!
You'll have access to:
1. Unlimited workouts (at DSC or with our online home program)
2. Diet starter kit (grocery lists, diet plan and more!)
... all for FREE!
Click below to start your 14-day free trial! ⬇️