What to Expect During Your First Week of DSC's Women's Group
Starting at a new gym can be overwhelming.
Maybe you've never belonged to a gym before.
You don't know what you are in for.
Or what to expect.
Or how you will feel after.
Most women go through these emotions when looking into a new workout program like our Women's Groups.
It can be overwhelming, nerve wracking, and stressful.
We ask ourselves:
"Will I be good at this or even be able to keep up?"
"I am going to look silly or know what I'm doing?"
"What happens if I fail?"
Over the years we've worked with hundreds and hundreds of women who were either brand new to exercise or looking to get back into a routine.
Like Dawn, who joined our Women's Group and has lost over 100lbs!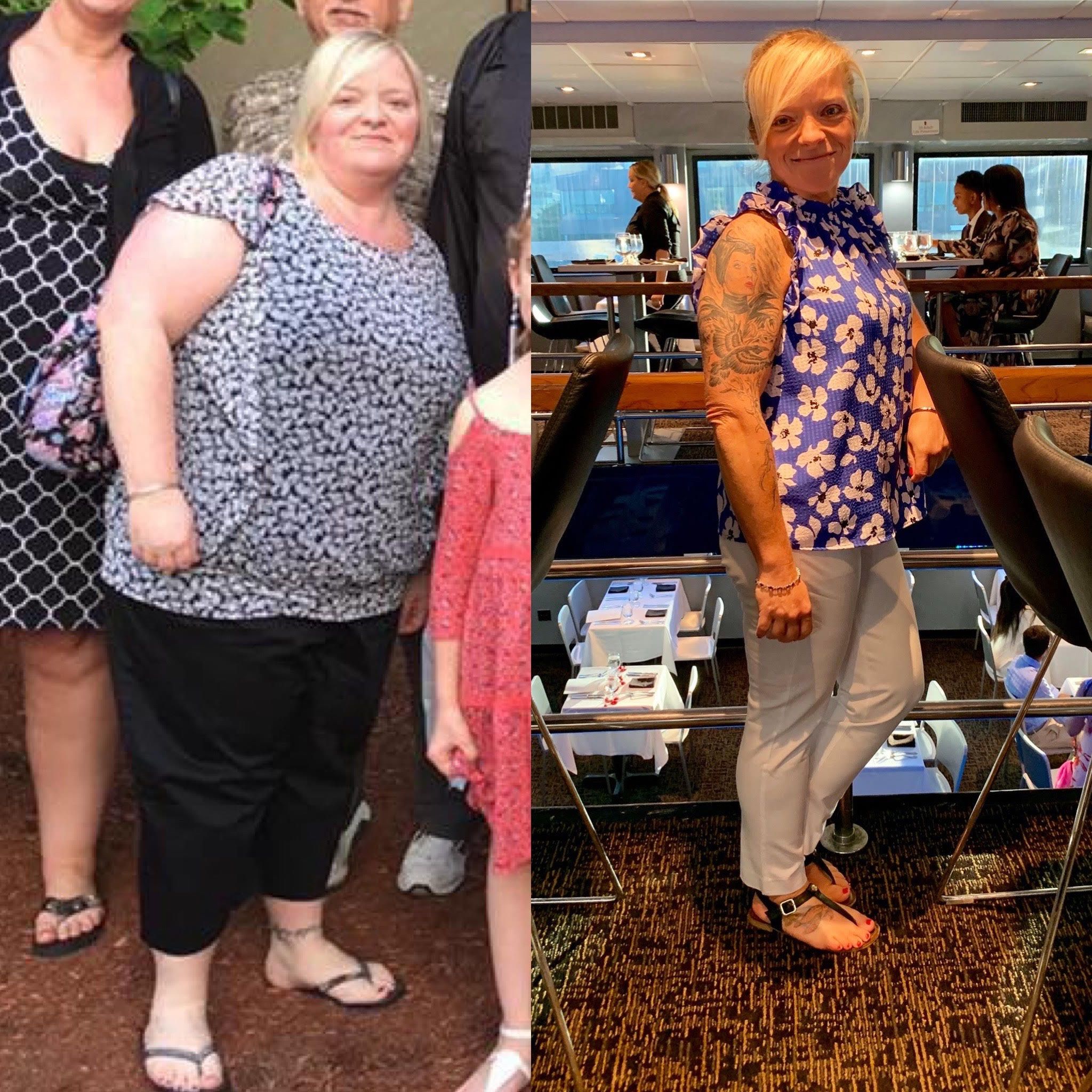 "The other members are all so supportive, and I've NEVER felt like I don't belong there, even when I was brand new to working out.
DSC has not only helped me physically, but I have more confidence in myself than I've had in years because I just feel so much better about myself."
And Mary who is down almost 50lbs!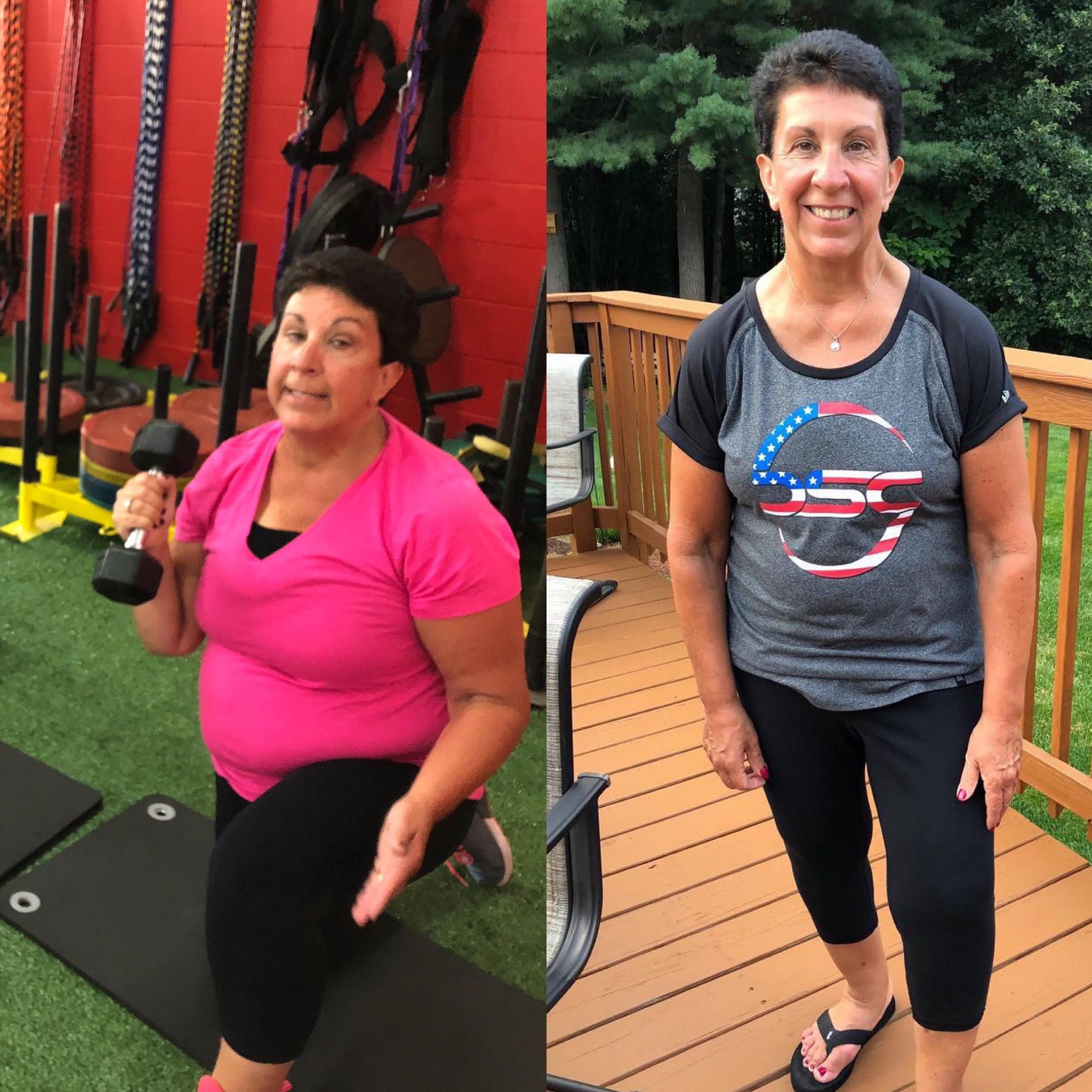 "Heading into my first night at DSC, I was having second thoughts about coming. I was afraid and kept thinking things like, "Am I too old for this?", "Am I going to make a fool of myself?" or "Am I going to get hurt?"
But then, despite all my fears, I was hooked my very first night! The coaches work right alongside of you, explaining and demonstrating everything throughout the workout."
You see, our Women's Group members came to DSC with the exact same thoughts and worries.
[Checkout out an article we put together highlighting our Women's Group Members first class, including how they felt coming in, HERE!]
At DSC, we strive to create the BEST possible experience for our new Women's Group Members.
We understand the typical gym experience where you're left on your own to figure it out with no guidance, direction, or motivation.
Our mission is to change the gym experience forever and help you every step of the way, every single workout.
We are here to get you as comfortable as possible, in the most fun and supportive workout environment imaginable and get you well on your way to reaching your goals.
To get you started, I am going to take you through, step-by-step, EXACTLY what you will experience for your first week after signing up for our Women's Group Program.
Day 1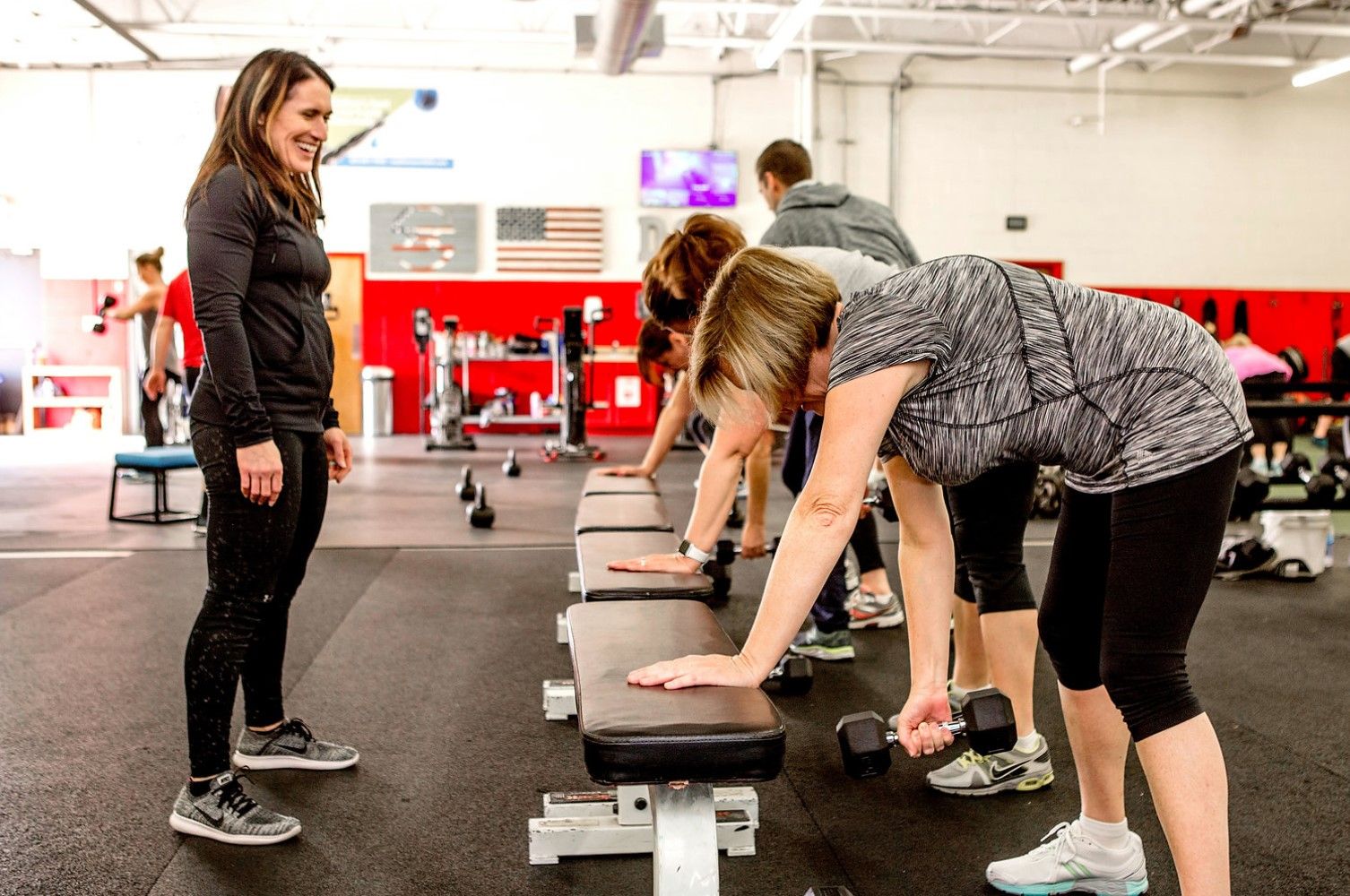 Your first class.
Let's rock!
You've probably talked to our amazing Director of Operations, Sara Levy, at this point. She has helped to calm your nerves about starting in a new gym environment, and she is the first smiling face to greet you as you walk through the door.
Sara takes you through a tour of the facility, and then introduces you to the coaches, who will be leading you through the workout.
If your workout is on a Monday, Tuesday, Wednesday, or Thursday, it will be a Performance Class, so we will emphasize mastering core and total body strength, cardio, as well as proper technique of each exercises.
If your workout is on a Friday or Saturday, it will be our Met-Con Class, which is focused on improving cardio and burning calories while increasing your heart rate for a great workout!
Whichever class you attend, our attentiveness to your comfort and well-being will be no different!
The coaches will ask a few questions about yourself and then get your game plan for the workout!
One of the coaches (our workout tour guides) will work with you one on one through the entire workout, from the warm up until the cool down.
If the workout involves working with a partner or team - don't fret! We will partner you up ahead of class so you won't need to worry about it!
We will be taking you step-by-step through a variety of exercises specific to women who are new to exercise.
These are movements like planks, rows, squats, and med ball slams. Do some of these movements sound new to you?
Perfect!
Our coaches will be showing you how to do every single one of them. You won't need to think about anything.
During the workout we might change some of the exercises for you to work around any existing injuries, or aches and pains. We will have you grab extra breaks to ensure that you have a successful first class.
Our job is to make sure that you leave DSC feeling GREAT!
After class, we will give you expectations for the following days: drink lots of water, expect some soreness, and try to get some movement in over the next couple days.
You will leave smiling and feeling accomplished.
The hardest step is over; the first class is done! Congratulations!
Day 2
The next day you're starting to feel some soreness.
You will probably feel it most going up and down the stairs or going from sitting to standing.
This is completely normal and to be expected. I promise this will get better with time, too.
Your body did a lot of new and fun movements yesterday, so it can be a bit of a shock to the muscles.
Drinking lots of water and getting some movement in every hour or so will help take that soreness away!
It's a great day to go for a walk and do some stretching!
On-Boarding Email Series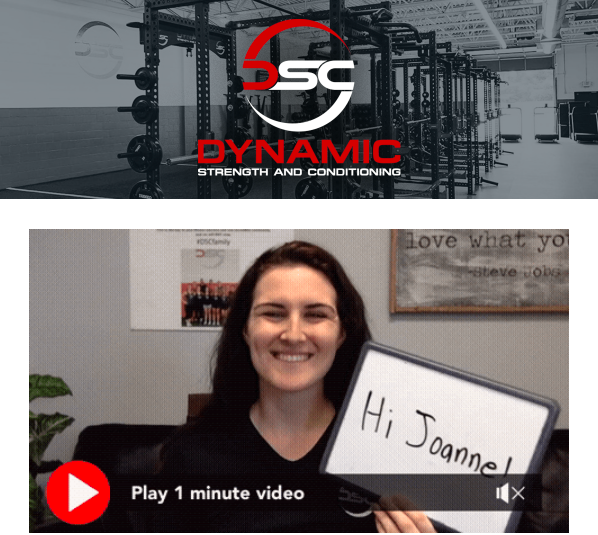 During your first week, you will open up your email and see you have a new personalized video message from me! 😀
As the Director of On-Boarding, it's my job to ensure that you are as comfortable as possible, help you get the very most out of your DSC membership and answer any questions you might have about anything related to your DSC membership.
This email is the start of a personalized email series sent to you every few days keeping you up to date and in the know about the ins and outs of DSC.
We will be covering areas like:
Goal setting

Progress tracking

Nutritional guidance

How to join our online members Facebook group

Exercise technique

Frequently asked questions

.. And more!
Day 3
Day 3 typically means your second class at DSC! It also can bring with it more soreness than you felt the day before (this is called Delayed Onset Muscle Soreness or DOMS).
Again, refer back to what I mentioned above about hydrating and movement.
Even if you are feeling sore today, the best thing to help your muscle recover and heal is to come in for another DSC workout!
Your second class runs almost exactly like your first.
You walk in and a coach greets you by name and asks how you are feeling. Then we bring you through the workout - pausing now and again to take breaks to make sure you leave feeling great!
You walk out with another workout under your belt. You are crushing it!
Day 4, 5, 6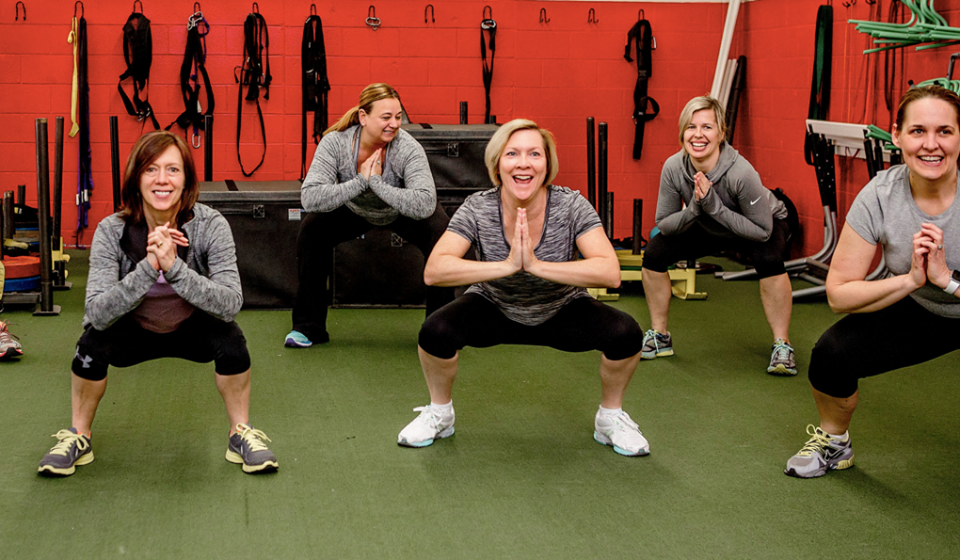 If you have signed up for the 3x a week program, then your 3rd class of the week will probably take place on one of these days.
You will feel some soreness from your 2nd class on these days, but it won't be as obvious as from your 1st class. Again, even if you are sore, a DSC workout will be the cure for those aching muscles! :)
Class 3 runs just like class 1, except you are noticing a few more familiar faces.
You recognize the women in your class and they recognize you. The coaches are becoming more familiar, and you aren't as nervous walking in the door.
Going through the workout, you recall several of the exercises (plus learn some new ones) and leave the gym tired and accomplished.
The momentum and progress is starting to kick in!
Things are starting to feel a bit different.
One of the first things our new members notice is a big shift in their energy levels throughout the day and their sleep at night!
Day 7
Your first week comes to a close at DSC. Way to go!
You have learned a lot about yourself and how strong you are and can be with the DSC community at your back.
The women in the classes inspire you and help push you to be a stronger, healthier version of yourself.
The coaches teach and motivate you.
The community supports you.
Every time you come in we simply get a little bit better and do a little bit more.
These small wins are the key to keeping you motivated and progressing towards the strongest, healthiest, and happiest you ever.
You're going to LOVE the way you feel!
We cannot wait to work with you!
Now that you know what you're in for, let's get started! 😀
Join us now and your first month is on us!
Click below to register!
Join our Women's Groups today and your first month is FREE!
Let's make 2020 your healthiest and happiest year yet!
Register Now!