What to Expect at Your First Women's Group Class!
For the past 4 years, I've dedicated my life to helping women.
To help women understand that it's not selfish to take care of themselves.
To help women regain their confidence.
To help women feel supported, guided, and comfortable in their health and fitness journeys.
And to help women get into the best shape of their lives, no matter what their fitness, health, or injury histories are like.
As a woman, mother, and coach, I understand how difficult it can be to make time for yourself.
I understand how intimidating it can be to start something new like an exercise program.
I also know how frustrating, lonely, and confusing it can be trying to improve your health and fitness on your own.
Some of our biggest Women's Group success stories felt the same way, like:
Dawn (down 88lbs!)

Stacey (down 48lbs!)

Shelley (down 65lbs!)

Jen (down 36lbs)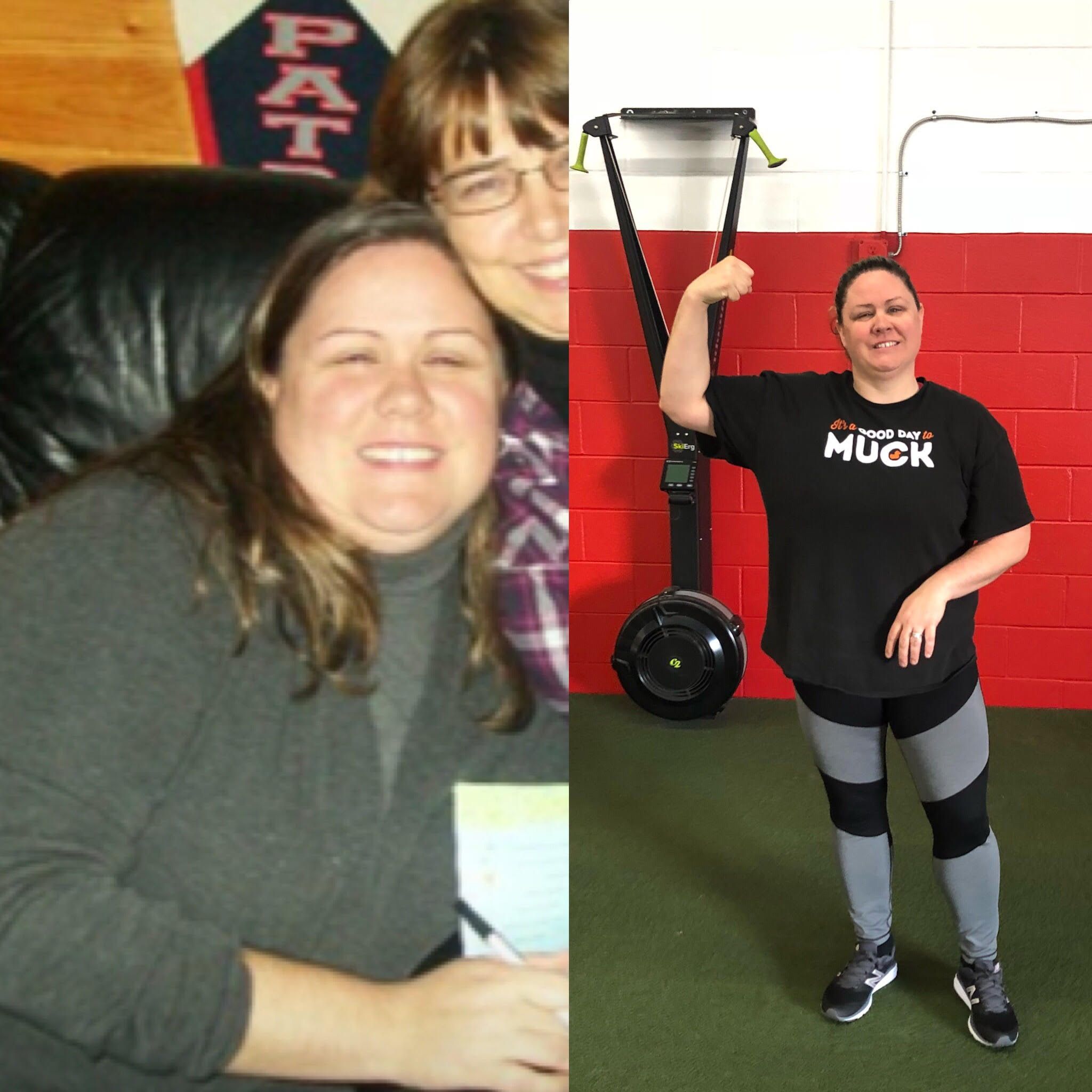 These are the exact reasons why we created our Women's Group Program.
It is our mission to help women get into a consistent workout routine in the most FUN and SUPPORTIVE workout environment imaginable.
Are you ready to get started but feeling nervous?
To make you feel more comfortable, I want to take you through what you can expect at your first class.
I cannot wait to work with you!
Welcome to DSC!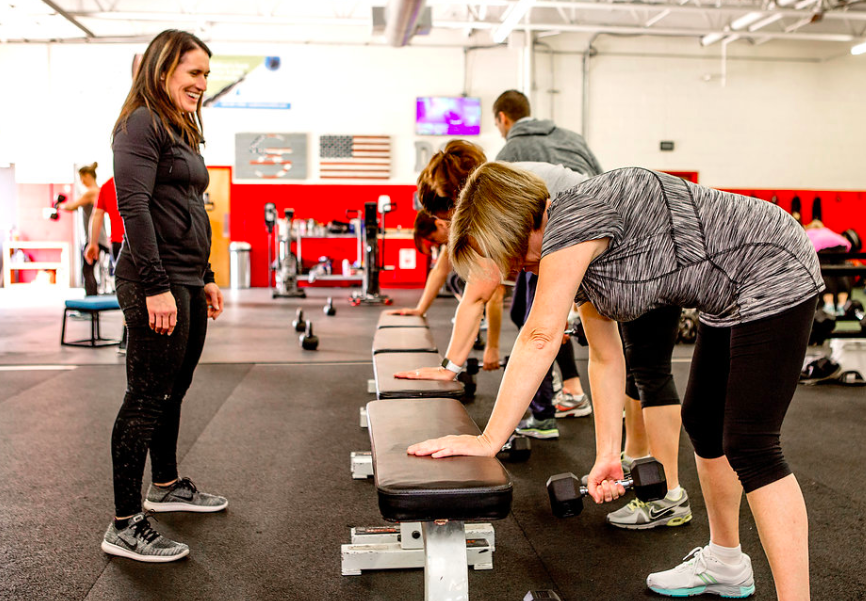 Most women say the hardest part of joining DSC is walking through the door that first day.
These nerves quickly disappear when you're greeted by our awesome Director of Operations, Sara Levy who will help get you settled and show you around!
Your first night is all about welcoming and getting to know you.
We want to know about your goals.
We want to know if you have any injury or medical history.
This is important to us since most of our new Women's Group members have some kind of current or past pain or injury yet have been able to successfully workout at DSC.
So, bad knees? Bad back? No problem.
Once we have this information we will get a game-plan going right away to help you work around those issues so you can come in and feel great!
Get comfortable.
The #1 goal of your first class is to get you comfortable at DSC.
We start with getting to know the layout of the gym as we take you around for a tour of our facility. It is different than what a lot of our members have ever seen or attended!
We'll show you were to put your stuff, where the ladies room is, and where and when your class is going to be held.
We want you to meet the fellow ladies in your group and get to know our awesome coaches.
As you'll soon see, DSC is one big family! Every single one of our members started with their own first class and will want to help you feel at home here!
We know there are a lot of nerves that first night so we want to make things as simple as possible for you.
Even the smaller details like grabbing you a water if you forgot one or showing you where to refill your bottle if you run out will be covered!
Start slow.

Now it's time for the workout to start.
During your first class, we're going to slow thing down.
We want you to ease into your workouts as much as possible.
This allows you to work at your own pace and master the technique of each of our movements. This is also a great way to create an excellent foundation from which we can build on with each following workout.
We gather all the Women's Group members and start with our warm-up.
This starts with a series of slow and controlled stretches and later moves into low-impact, faster-paced movements to get your heart rate gradually up and get you ready to workout.
Our coaches will slowly coach and demonstrate every exercise as you follow along.
Think of us as your workout tour guides.
We're here to show you what the exercise is, how to do it, how many of it to do, and what weights to chose, if any.
Never done the exercise before? That's okay! We don't expect you to know or memorize any of them.
In fact, most of the women in our program have never done many of the exercises; that is why our coaches are there!
We will walk you through each one, step-by-step.
Once the warm-up is complete, we move on to the strength and core development portion of our workout.
These exercises are specifically designed to help you build strength and improve muscle tone.
We choose exercises like squats, planks, incline push-ups, and rows.
Once we show you what the exercises are, how to do them, and how many to do, we split into different stations.
You will have a coach right by your side, helping you along to master your technique but also to ensure you are working out at your own pace.
Once the strength portion is complete, the real fun begins with our cardio portion of our workouts.
Yes, working out can and should be fun!
This is a BIG part of our Women's Group Program.
Again, our coaches are right there to motivate and encourage you, along with other members in your class!
Feel great.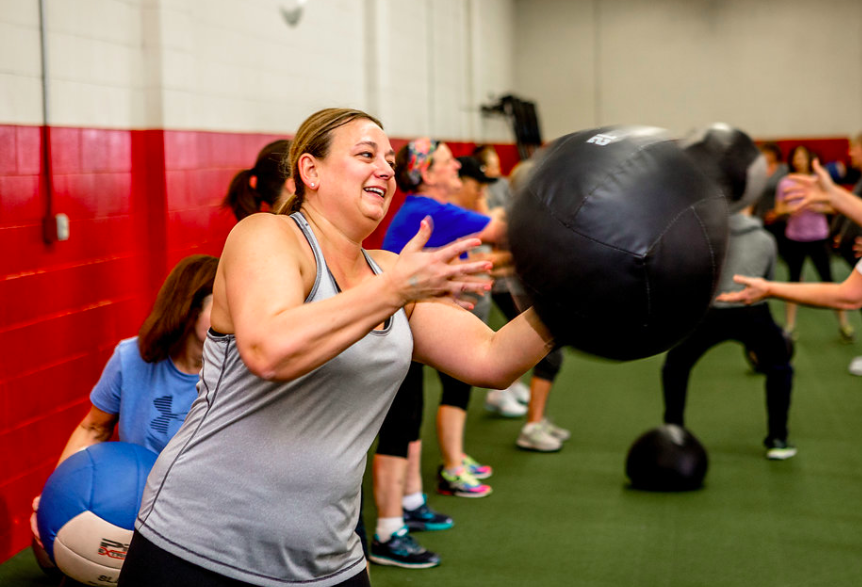 The workout is done and you not only "survived" but did AWESOME!
You just conquered a big fear for many women and started something new.
Something very special happens when you have women of different backgrounds with similar goals, all pulling for one another, all supporting each other.
The energy and environment is incredible at DSC.
This environment and fun atmosphere is what keeps our members consistent and consistency is the key to fitness success.
You start to look forward to your workouts and the time spent with your fellow Women's Group members here.
Once the workout is complete, we all grab a drink and move onto our cool-down where we work on deep breathing and slow stretching.
We will stretch all the major areas of the body and specifically focus on the muscles you worked during class.
And just like that you've rocked your first DSC Women's Group Class!
Are you ready to rock?
Just imagine how great you will feel!
Your first class is on us and we can't wait to work with you!
Click below to get started!