What People Are Saying About DSC Nourished
We are on a mission with our brand new DSC Nourished Nutrition Coaching Program.
That mission is to make eating better and seeing incredible results easy and sustainable.
What we know is that improving your nutrition and staying consistent is flat out hard.
Then add on the fact that there are so many diets, programs, and foods out there and it's overwhelming to think about how to even get started.
If you've been on a diet before, you know the struggle.
Diets leave you feeling...
...Tired
...Deprived
...Hungry
...Frustrated
And offer little to no support.
These are the reasons why 80-90% of people who go on a diet put the weight they lose back on and then some. Willpower can only last so long before you give in and go back to square one.
In other words, diets don't work.
What mainstream diets don't take into account are things like your food preferences, lifestyle, work life, and family.
Instead of creating a one size fits all approach to nutrition, DSC Nourished is 100% customized to you and your goals.
Whether your goals are to lose weight, improve your nutritional habits, increase your energy, or a combination of things, DSC Nourished has you covered.
Thinking of joining DSC Nourished?
To give you more insight, we asked some of our DSC Nourished members about their experience with our program.
Today they share things like their:
Nutrition struggles before joining Nourished

Experience with our program and coaching

Incredible results since joining
Enjoy!
Christie (Down 22lbs!)
"With the help of DSC Nourished nutrition coaches, I eat healthier and I have made DSC a part of my daily routine.
I have lost 22lbs, while gaining 6bs of muscle since joining the Nutrition Program!
I feel better, stronger and have more energy than I have had in a long time!"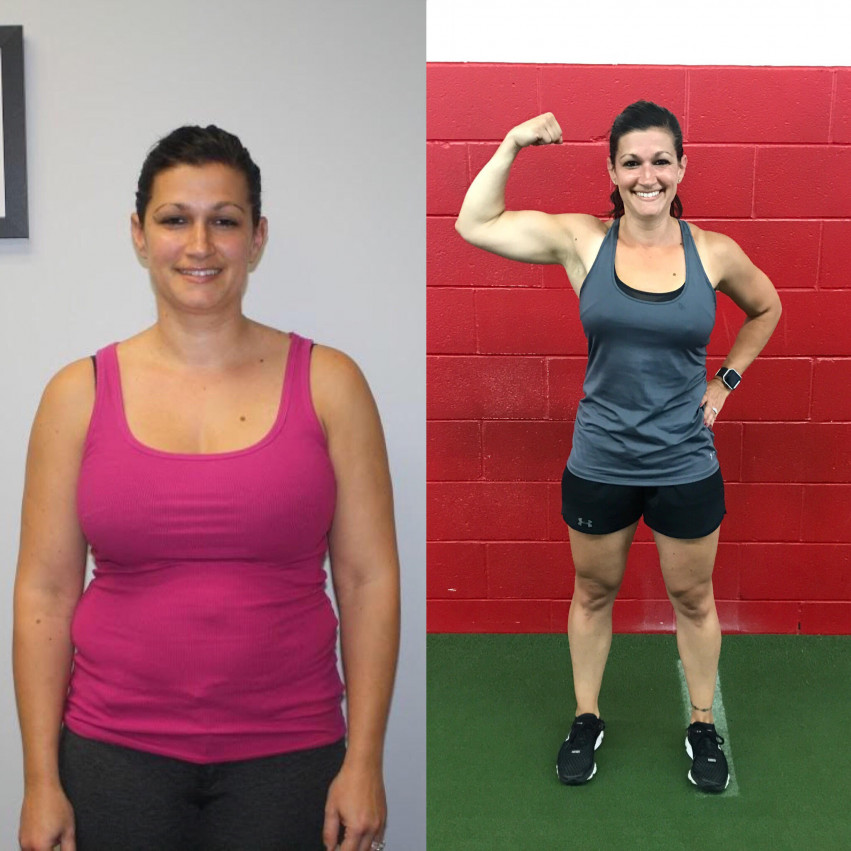 Lisa (Down 56lbs!)
"I've struggled with my weight all my life. Since joining DSC Nourished, for the first time, I feel like I can reach my goals and stay with it
I joined DSC Nourished and it's made a HUGE difference. I have so much more energy and I sleep better. I no longer feel bloated like I did on other diets.
I learned how to balance certain foods but more importantly, I am now accountable for everything that I eat.
DSC Nourished is not a diet. It just becomes a way of living and it's sustainable."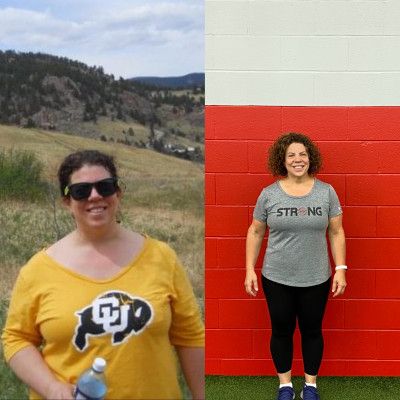 Steve (Down 38lbs!)
"DSC Nourished truly is wonderful!
It provides you with excellent guidance from both the coaches and the many wonderful accountability partners also in the program.
I've lost 38 pounds, 4 inches off my waist, 2 inches off my hips and reduced my body fat by over 10%! I feel great and my energy in the gym is much better!"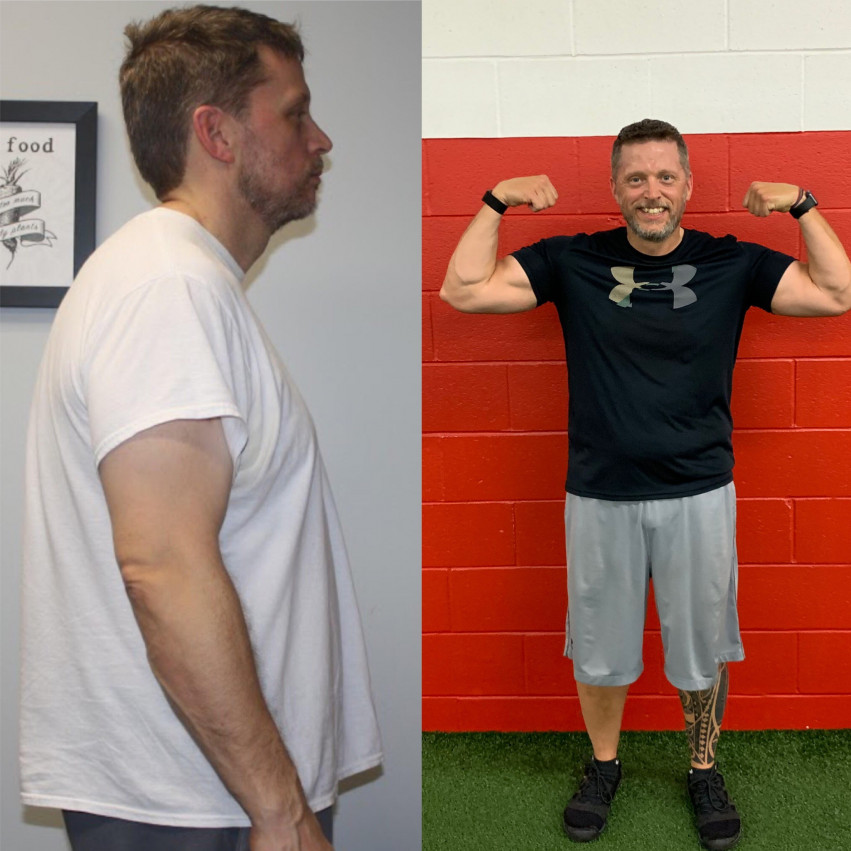 Mary (Down 60 Pounds!)
"Since joining DSC Nourished I feel like a whole new person!
The biggest difference with this program is you're learning how to eat and what to eat to gain energy, lose weight, and keep it off for good!"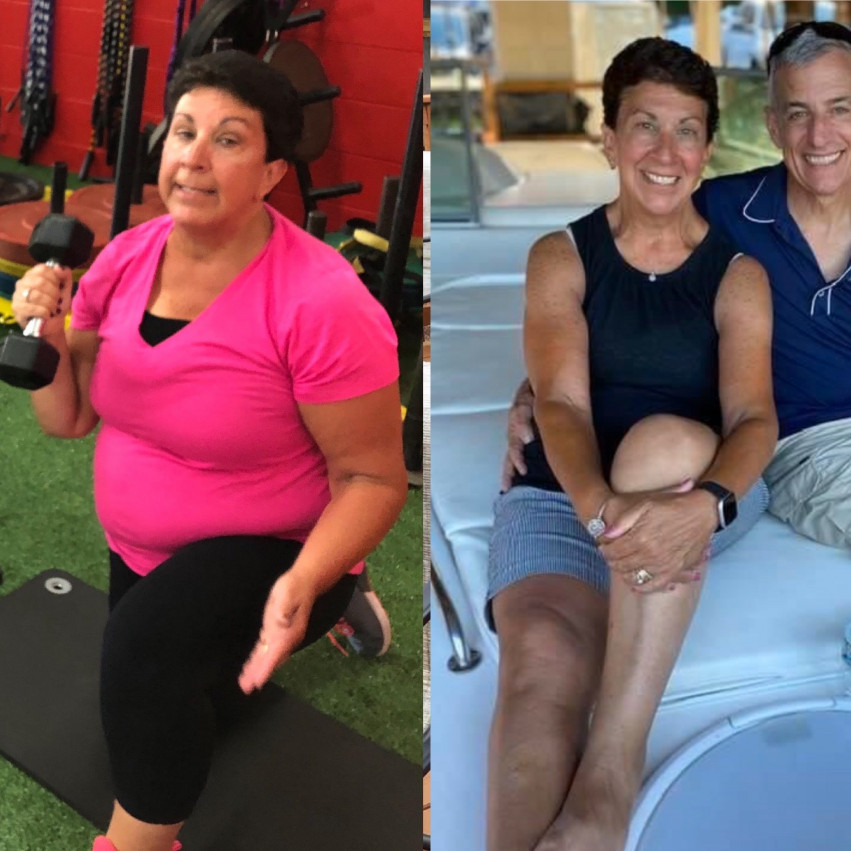 Stacey (Down 34 Pounds!)
"Yes, you can lose weight and still love the food you eat!
Overall my experience with the DSC approach to nutrition has been phenomenal!! I have learned so much from the coaches!"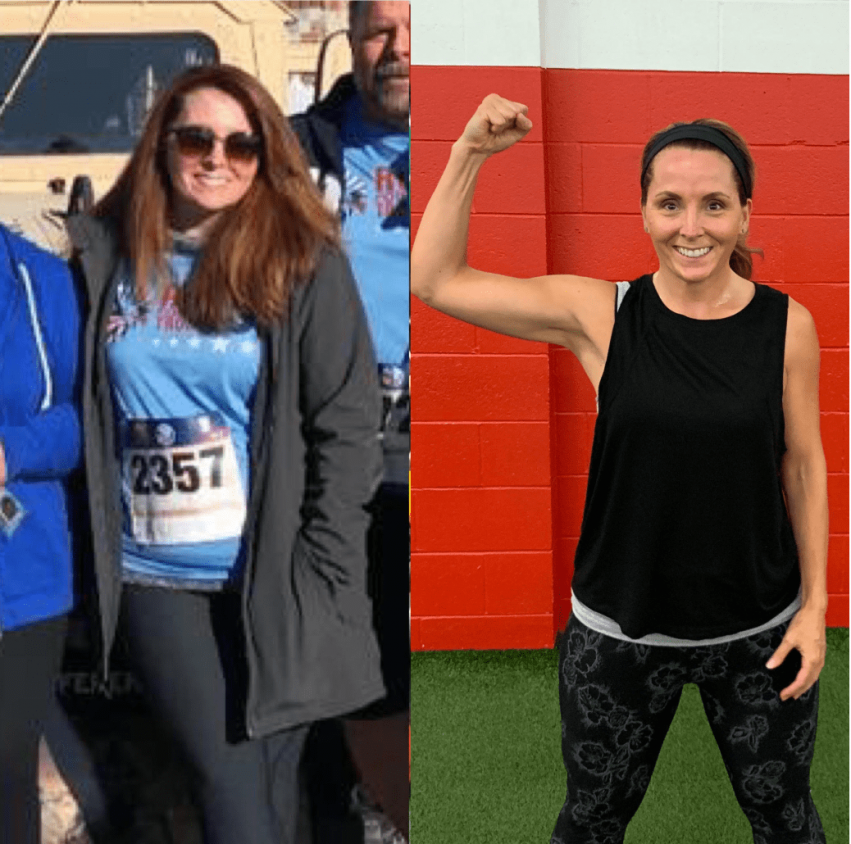 April (Down 55lbs!)
"DSC Nourished designed customized plans for each one of us in the program based on our individual starting points, eating habits, and nutrition goals whether it was to lose weight, build muscle etc.
It taught me about macronutrients (carbs, fat, and protein) and how to focus on the ratio between them to properly fuel my body.
And it worked without always feeling hungry and deprived like I did with other diet plans."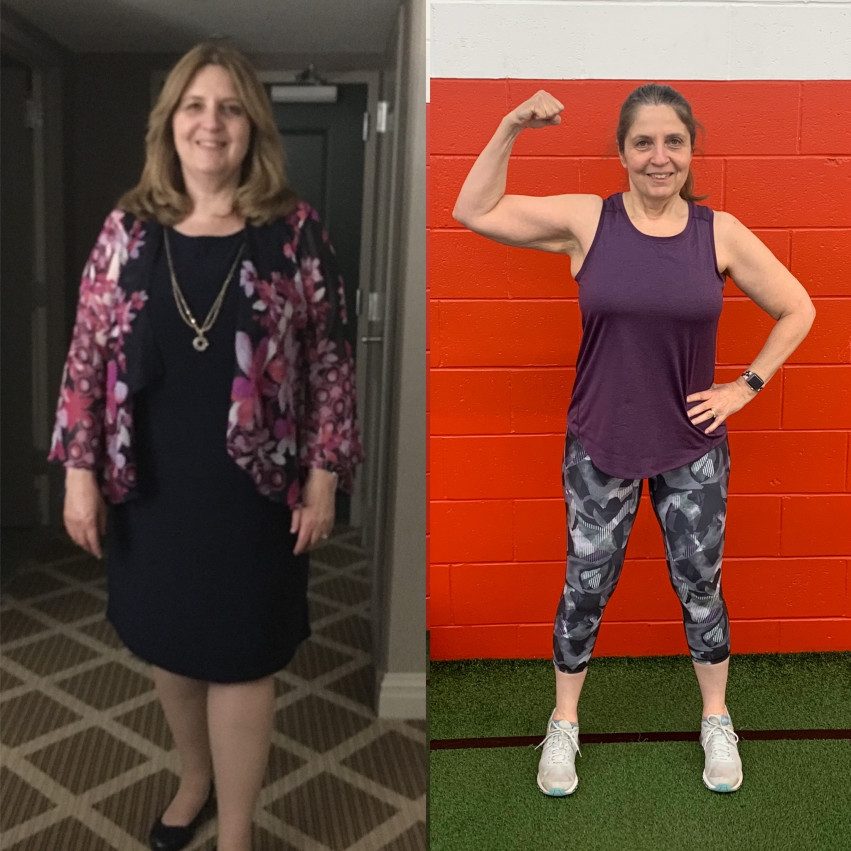 Jeremy (Down 100 Pounds!)
"Getting a handle on and learning how to build my daily calories in proper balance, and how to correct the balance of my food throughout the day to achieve my daily goals, has literally changed my life!"
Since joining:
I've lost 100 pounds!

I am no longer on blood pressure medication!

I am no longer on cholesterol medication!

My pants size used to be a 44 & now I wear a 34!"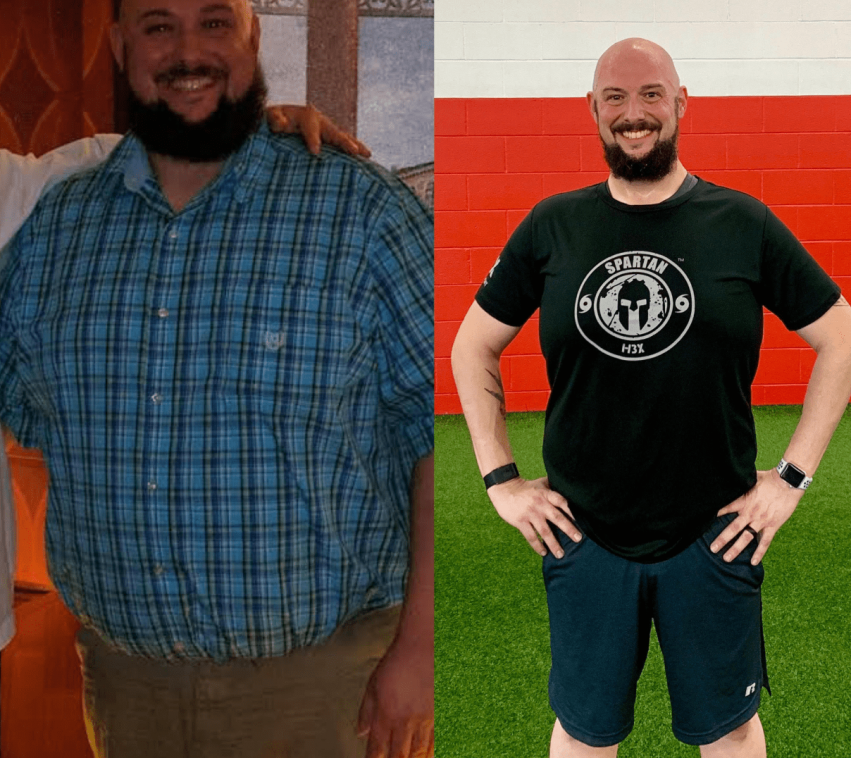 Dawn (Down 100 Pounds!)
"DSC Nourished has helped me with my diet struggles immensely!
I learned not only how to take in the right balance of food, but also about so many healthy foods that I could be eating daily that I actually loved and had no idea they were good for me.
My experience with the nutrition program as well as my workouts at DSC has been a life changing experience."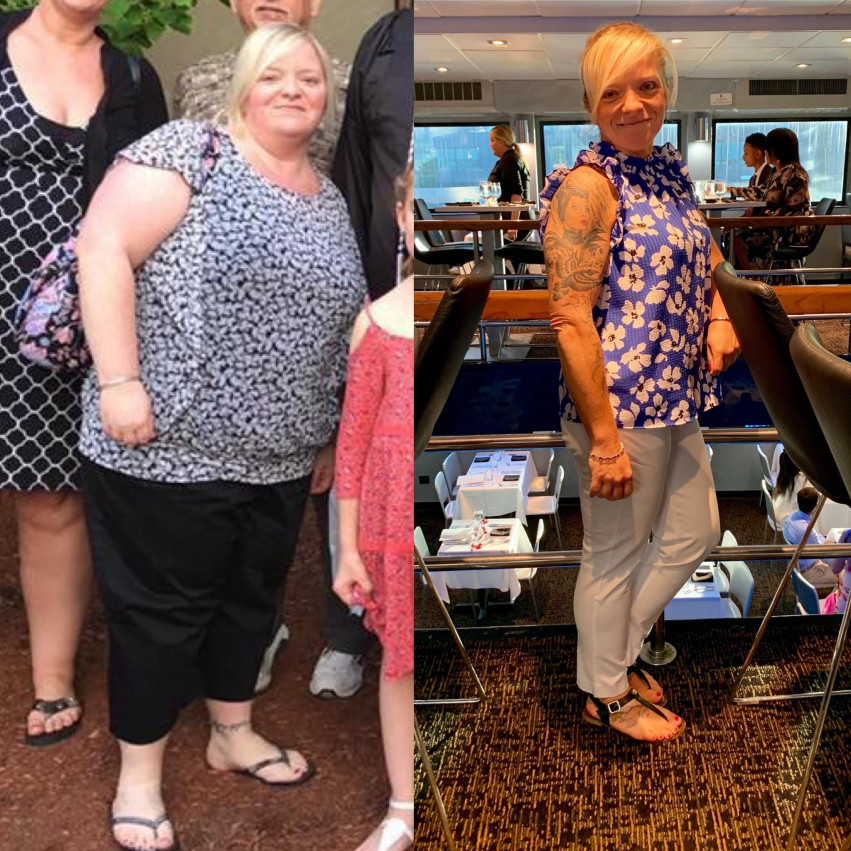 Jeff (Down 40lbs!)
"DSC Nourished gave me a solid foundation of what I should be eating without any gimmicks, analyzed my macro ratios and offered support throughout the entire program.
The community aspect of sharing challenges, successes and recipes was great too!
The combination of awesome workouts and DSC's Nutrition Coaching Program I have crushed my 20lb weight-loss goal and have lost over 40lbs!"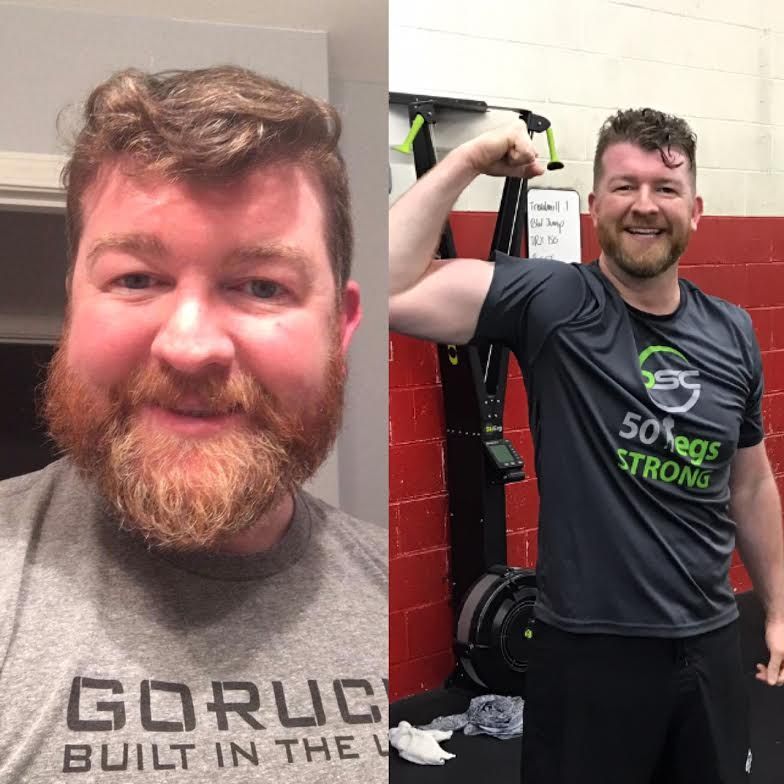 Melissa (Down 25lbs!)
"The accountability of DSC Nourished Nutrition Coaching Program helps SO MUCH!
The food tracking app is a huge player as well. I have made it a part of my daily routine to log everything I eat and drink. It's helped me plan my meals each week and keep my water intake up. It has helped me fully understand tracking macros (carbs, proteins, fats) and keeps me in check and within my daily calorie range."




Alli (Down 16lbs!)
"Bottom line, I am super picky! However, DSC Nourished Nutrition Coach, Ashley broke this down step by step.
It's crazy knowing what I know now and how much I used to eat in a day. Or how much I'd eat in one meal/sitting at a restaurant.
The most helpful thing I can say for the Nutrition Coaching Program is seeing these numbers. I think what is most helpful is that someone is checking in on you and meeting with you weekly about the strengths and weaknesses of that week.
On other diet plans I have never sat down with a nutrition coach and talked about anything before. So sitting down, seeing my numbers on the InBody scan, and finding an appreciation for different foods/seasonings throughout the process not only has broadened my horizons but made me excited about eating and not feeling guilty about it.
My confidence since joining DSC has skyrocketed! I love that all of my clothes are fitting a lot better or some are loose. I had these "goal dresses" for years hoping one day I'd be able to wear them out somewhere."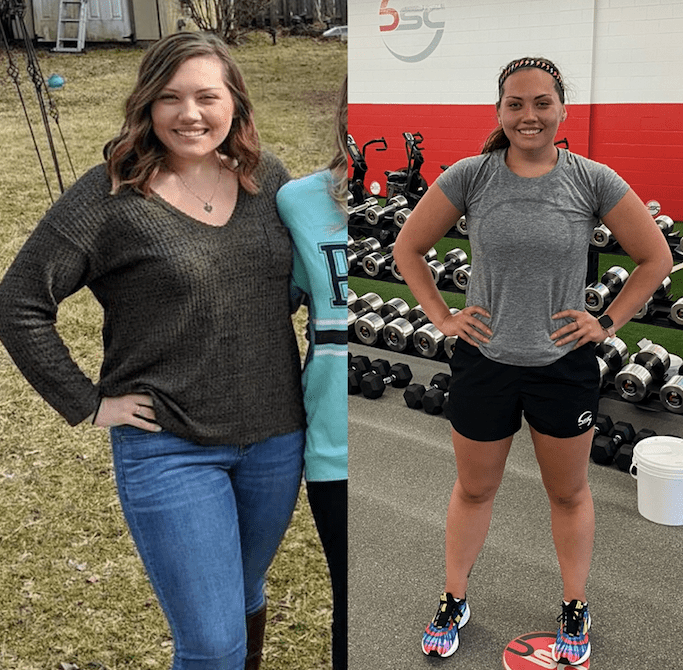 Mike (Down 30lbs!)
"I joined DSC Nourished because I felt like I was struggling with my diet. My main issue area was portion control as well as my macros not being in line with an overall balanced diet.
For me, understanding macros (carbs, protein and fat) and how much I should be having is really helping. Realizing that fat and carbs can be part of a healthy diet and nothing is "off limits" but I can adjust the amounts of each macro that I eat to continue to work towards my goals and see results.
Improving my nutrition has 100% helped with my workouts and daily activities. My energy levels are much more consistent and not cycling high and low throughout the day."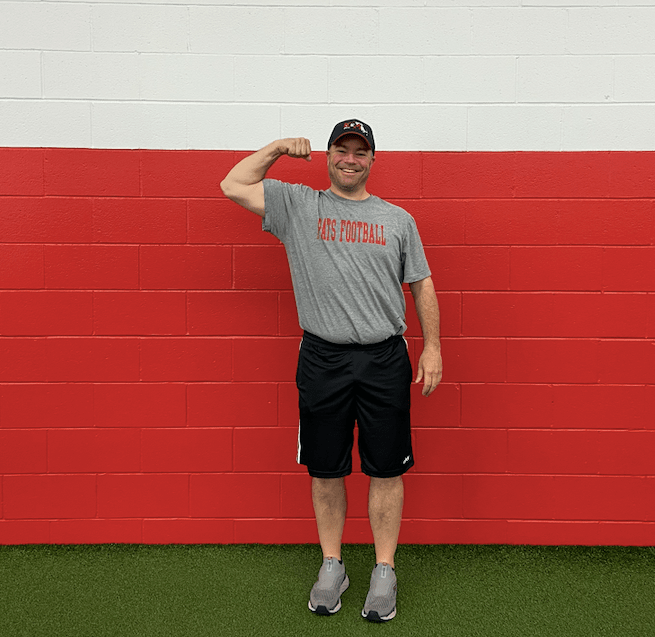 Jackie (Down 20lbs!)
"I've struggled with staying consistent with a healthy diet with the right portions and an exercise routine for the past 10 years or so.
I either go way too strict in a way that's not sustainable and I'll get the weight off but it doesn't last long. Once I eventually start slacking, all the weight comes back and more! Or I'll just keep waffling back and forth between a few weeks of good nutrition, then a huge backslide, back and forth, back and forth.
I work so hard in the daily classes at DSC that I knew I had to fix my nutrition too if I wanted to see big changes. I figured if the workout classes were so great, I bet the nutrition program is too. My goals were to lose 10 pounds over the 8 weeks and successfully start being consistent with the nutrition goals necessary for weight loss: planning meals ahead of time, tracking calories and macros, being a lot more thoughtful about what I eat. And sticking with it, no more flip-flopping!
Having my daily calories and macro ratios figured out for me is a huge help. All I need to do is plug them into MyFitnessPal and then plan meals around meeting those goals.
Biggest part is the accountability of the weekly check in with Coach Ashley. This is what kept me on track. I felt super proud when I could see that the good choices I was making led to the scale moving.
My experience with DSC Nourished was positive and motivating. It was just what I needed to kick my butt into gear and gave me the restart I needed!
Ashley is a great nutrition coach. She provided the education in a way that was easy to understand and easy to start applying right away. She is supportive and has great advice on what to try differently each week."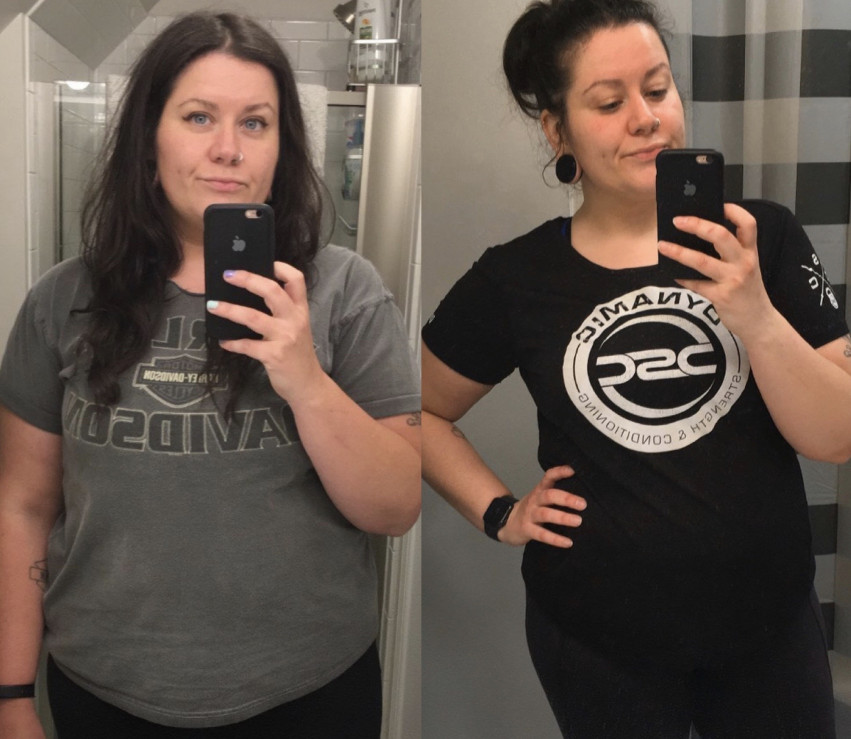 Carolyn and Phil (Down 15 and 30lbs!)
"The program was a home run from the onset!
Looking at your individual circumstances and goals and then applying correct nutrition advice can make a huge difference in the way that you look, feel, and progress in your training.
The program is fun, there's lots of positive camaraderie, and the coaches are always there to answer questions.
He has lost 30lbs since starting the program.
I have lost 15 pounds so far, and incredibly, ALL of it is in body fat mass, not lean mass."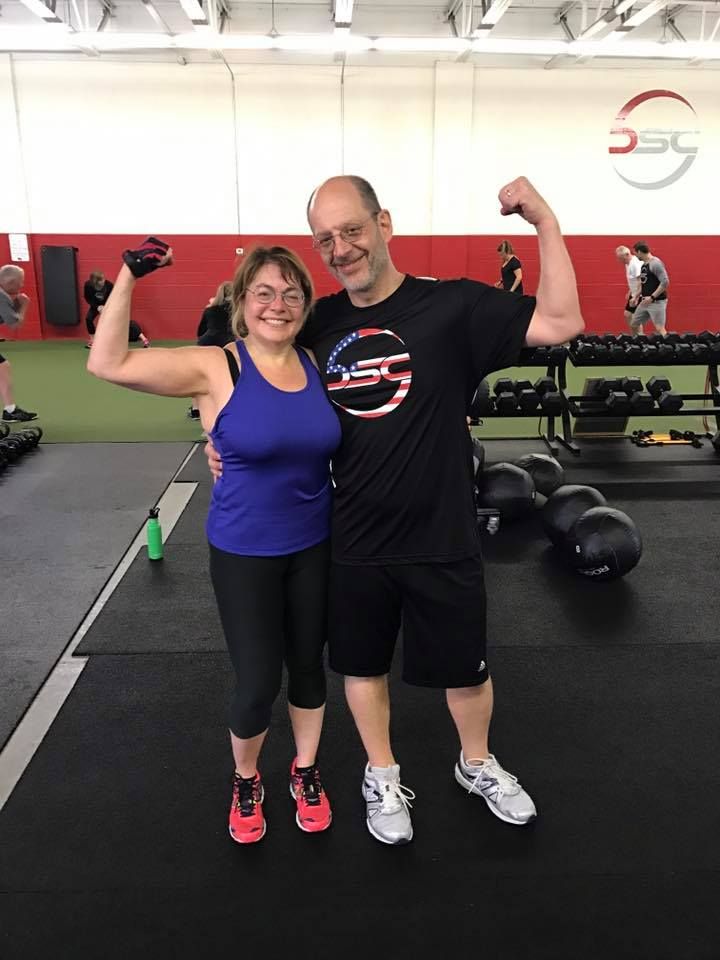 Sissy (Down 40lbs!)
"Once I joined DSC Nourished I was instantly much more consistent with my eating during the day and not overeating and snacking at night. I was more consistent with my balanced meals and snacks.
Within just the first couple of weeks my energy was off the charts! I was able to get through a workout feeling energized for the rest of the day. I was able to push myself harder and use heavier weights during my workouts.
It wasn't long before my clothes started feeling more comfortable and I dropped a size.
For me, the thing that set me up for success was learning how to plan ahead. I stopped rushing and choosing the quickest or last food option simply because I didn't have an alternative choice. The meal plans the coaches provide also helped with this a ton."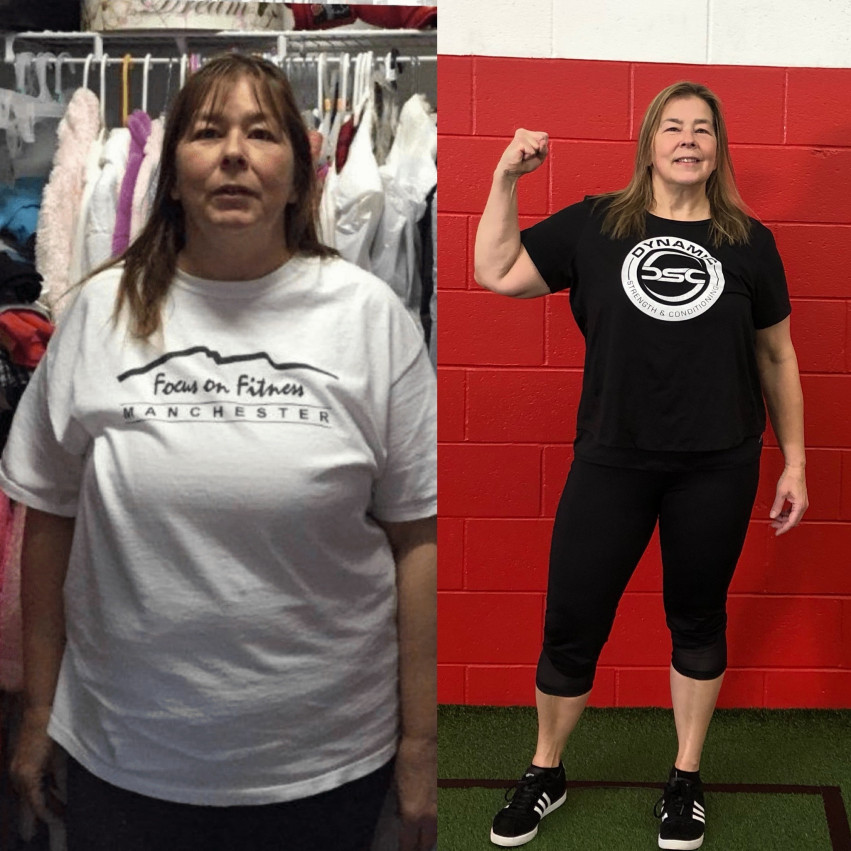 Liz (Down 24lbs!)
"I entered DSC Nourished ready to commit.
I made a nutrition goal to lose 10lbs and a fitness goal to do an entire workout where when I do burpees to add in the pushup.
DSC Nourished was amazing!
It set weekly goals that were completely doable and then added on to it so it didn't feel overwhelming or impossible to do.
I started cooking more at home, trying new recipes and drinking a ton more water. I stopped eating the food that was brought into work, and started trying new vegetables that I would have otherwise never tried.
I noticed some more energy and some pounds falling off the scale. I also noticed that I was getting stronger faster than I had before!
My results were better than I expected!"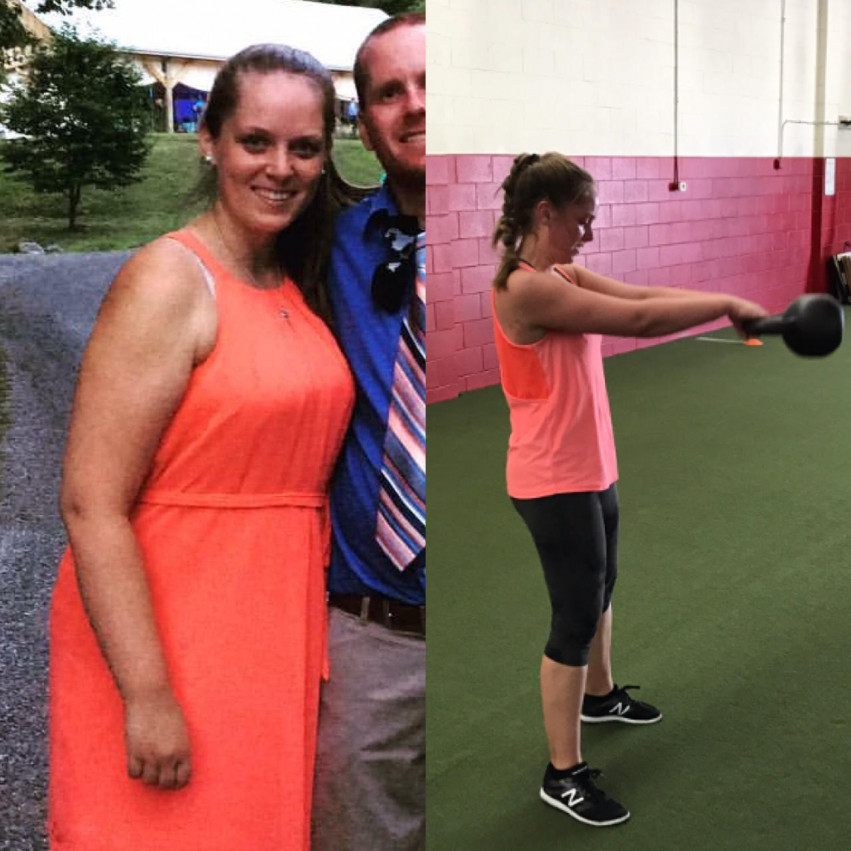 Mike (Down 20lbs!)
"I wanted results and I wanted to make changes to my eating habits, but I didn't expect the results I achieved!
Before joining DSC Nourished I was not eating the right mix or amount of food and certainly was 'cheating' more often than not.
The most important things I learned were: the importance of food tracking, food prep and the 80/20 rule. I have never been a huge fan of tracking my food, but it makes a HUGE difference. I found that when I put my meals in at the start of the day, it made my snack choices so much easier. I don't always food prep, but I notice a difference in my eating habits when I do (less picking, healthier choices vs. just grabbing what's quick and available).
Also, I know that if I have a bad meal or a bad day, I can get back on track with my next meal. Trying to be perfect 100% of the time with your nutrition isn't reasonable and the program taught me how to eat for life, not just for a few weeks in order to lose weight.
My favorite part of the program was my results. And honestly, the simplicity of it. There wasn't a huge time commitment with check-ins, etc. The weekly emails and videos helped keep me focused and the recipes were GREAT!"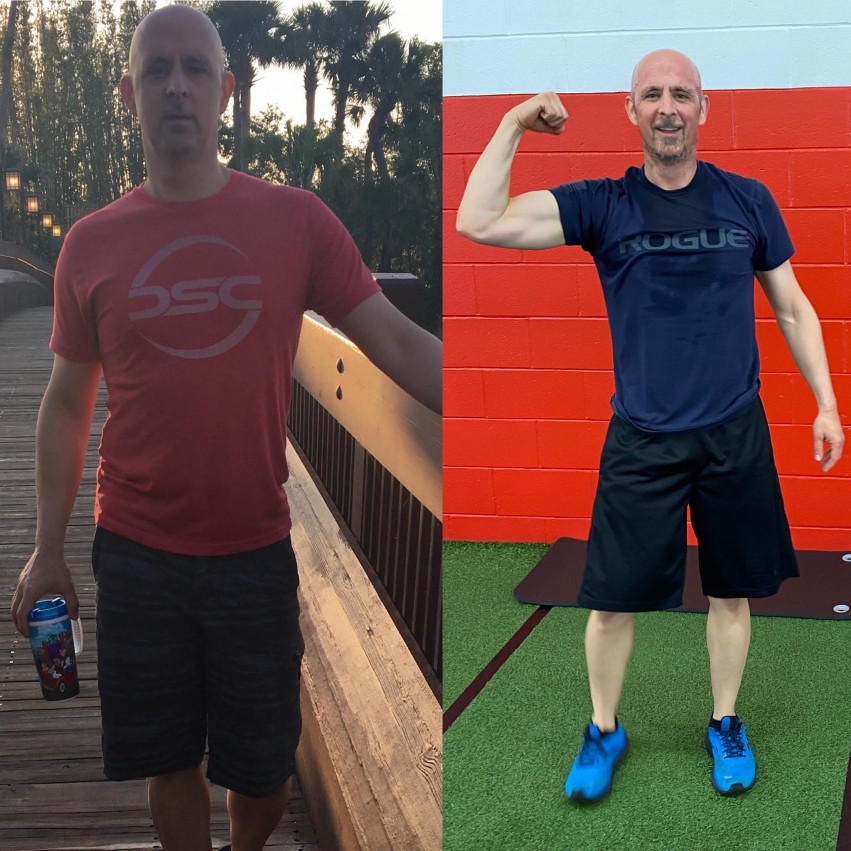 Jen (Down 33lbs!)
"Almost immediately, I gained an enormous amount of energy! It was also summer time which is not as busy for me, so it allowed for a lot of time to learn the program, plan my meals well, and work out more.
All of these combined helped me reach another milestone of losing a 4th pant size, bringing me from a size 14 when I started at DSC to a size 6 this summer.
Turning 40, I feel the BEST I have ever felt!"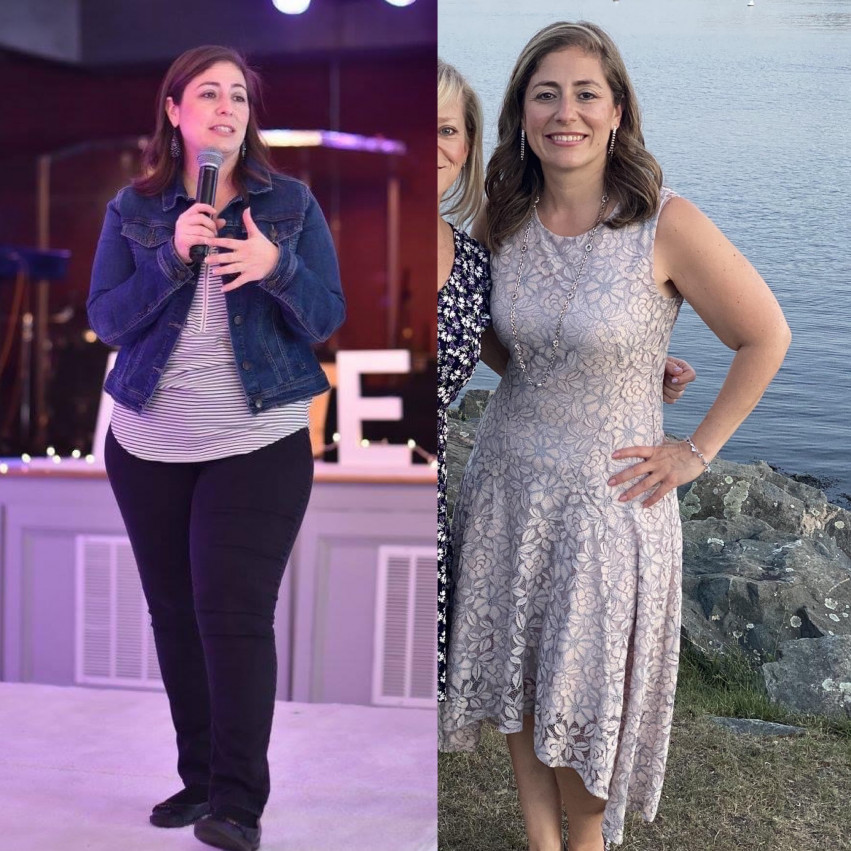 Stacey (Down 70lbs!)
"DSC Nourished creates a guideline for a sustainable, healthy eating lifestyle.
It's not unrealistic or tell us that we can't each certain foods. It rely's on the 80/20 rule which taught us to eat well 80% of the time and eat "bad" 20% of the time, making it sustainable.
I am not only eating better than before but I am eating more!"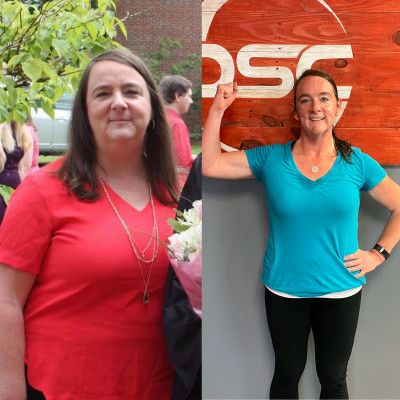 Karen (Down 16lbs and 10% body-fat!)
"My struggles with nutrition came with not eating enough throughout the day, and I never knew what I was supposed to eat. I would eat fruit—and it was too much in carbs. I would eat meat and veggies—it wasn't enough calories. I felt so frustrated and didn't know where else to turn.
I used to count my calories and not allow myself to go over 1000/day. When they gave me my personalized macro numbers and calories of 1475/day, I was shocked! I thought there was no way I could lose weight and eat that many calories. I trusted in the coaches and the program though and decided to go all in.
The coaches in the Nutrition Coaching Program are awesome! All of the coaches were very instrumental in giving me ideas, recipes, and encouragement to keep up the good work every week. The program was very well laid out and if I needed any extra explanation on things, I could always count on them. I really enjoyed using the DSC Nutrition Page on FB. There were so many of us giving each other great recipes and suggestions. It really felt like I was part of a small family working to reach the same goals.
When they say the older you get, the harder it is...well I proved you can do it at any age!"