The Story of Vanessa's 26lb Transformation
Before I joined DSC, this incredible gym, my workouts consisted of some Pinterest workouts I found, which I only did a few times.
I was never consistent.
I found out about DSC from seeing so many friends on Facebook posting about it, but in particular my best friend and her husband were going and raving about it.
So I decided that 2020 was my year to make a change in how I wanted to feel about my mind and body!
My goal when I joined DSC was to lose weight, feel stronger and healthier! Also, I wanted to commit and to stick to a program to see change!
I was nervous when I first joined. It was intimidating because I hadn't worked out in years.
I was heavy and not happy with myself.
When I started I felt very welcomed. I loved how the coaches introduced you to the group on your first day. The coaches helped at each circuit, modifying the workouts for beginners. I never felt like I didn't know what I was doing and if I wasn't doing it right the coaches were right there to correct me. I felt encouraged and confident I would not get hurt working out.
My overall experience at DSC has been incredible!
I have never experienced a gym where the coaches are so engaged with the workouts and help you reach your goals. The coaches checked in with me to just see how I was doing, how my weekend was, or how my week is going!
Since joining DSC, I have lost 26lbs!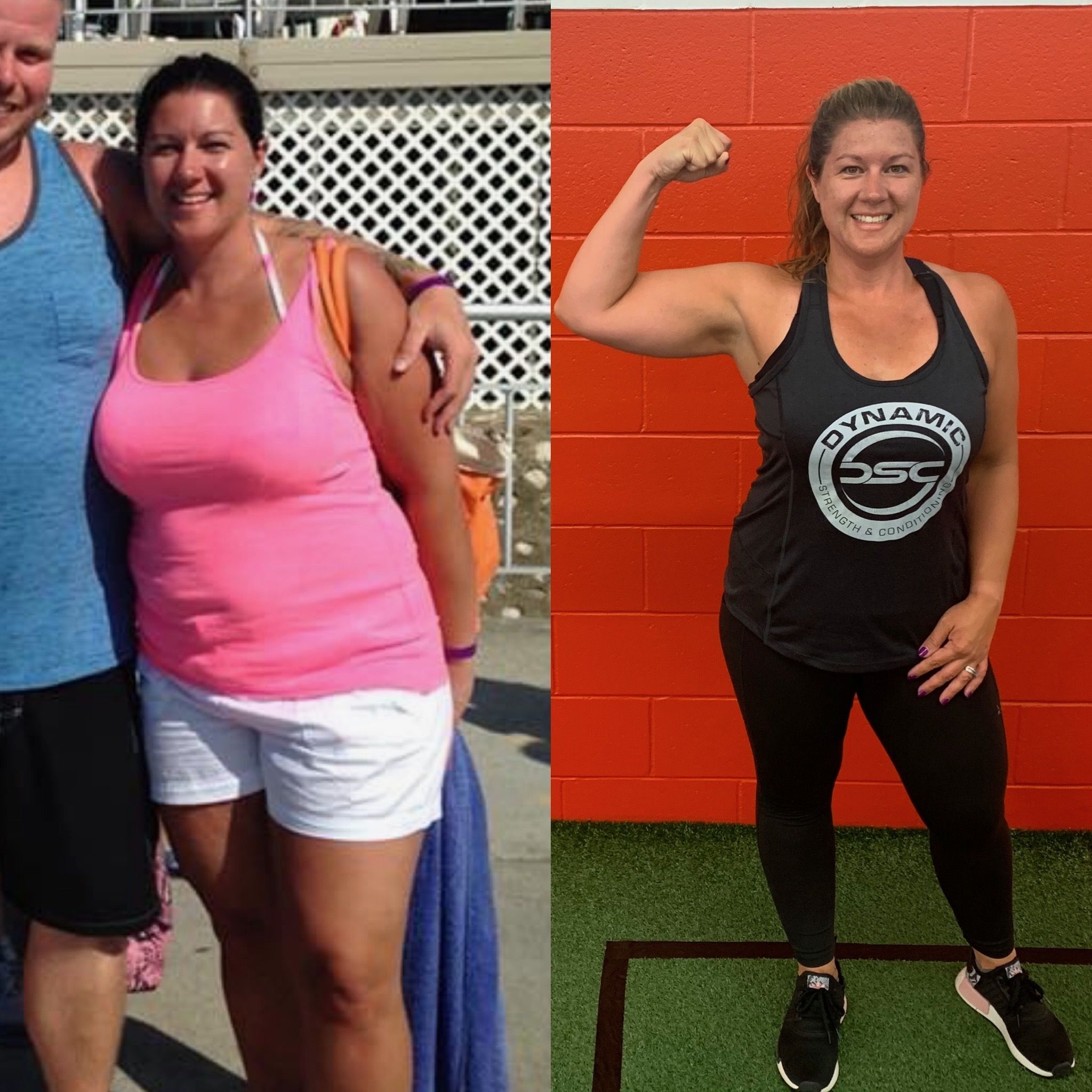 Every week I see changes in my body and feel stronger in my workouts. I have so much energy and more will power to fuel my body with the right nutrition. The entire DSC staff have supported me to reach my goals, and I am so thankful to them!
The impact from DSC has changed me so much!
I'm now so much more confident in my own skin, and also in my mind.
The energy I now have has created more opportunity to do things with my family!
The energy and atmosphere of DSC has me coming to class almost everyday! DSC is much more than just a gym or workout! It's a whole community that supports one another and encourages us to be the best we can be!!
I LOVE DSC!
My advice would be to sign up now and take that first class! You will not be disappointed! The energy is infectious!
Come join this incredible community! It's not your ordinary gym!
- Vanessa
Our 4-Week Intro to Fitness Program for Women starts August 17th!
(Join by August 7th and Save 10%!)
This program is specifically designed for beginners or women ready to get back into a consistent workout routine and is now available online!
Unlimited workouts (Here at DSC or online right from your home)

Easy to follow diet guide

Fat-loss meal plans

Private online community page for coaching, support, and motivation
Click below to register! ⬇️