The #1 Tip for Starting a Workout Routine
So you're ready to start exercising. You're ready to get into a consistent routine and feel your best in 2023.
Where and how do you start?
Today we're going to give you the #1 tip to help you get your workout routine started and stay consistent.
First, let's talk about a study that aimed to get close to 300 people exercising.
Researchers split the participants up into 3 equal size groups.
Group 1: Researchers asked them to track when they exercised for the length of the study.

Group 2: Researchers also asked them to track when they exercised but also sent them motivational material such as the numerous health and weight-loss benefits of exercise for the length of the study.
Group 3: Researchers also sent them the motivational material but had them create a weekly plan for when and where they would exercise. Each participant completed the following sentence each week: "During the next week, I will partake in at least 20 minutes of vigorous exercise on this day _____, at this time ______, at this place _______.
What did the researchers find at the end of the study?
30-35% of participants from groups 1 and 2 started exercising at least once per week. Also to note, there wasn't much of a difference between groups 1 and 2.
91% of participants from group 3 exercised at least once per week though. This is more than double the percentage of groups 1 and 2!
So what does this mean and how does it help you get your workout routine started?
The difference between the 3 groups was the sentence that group 3 filled out each week, which scheduled and planned their workouts.
This is known as an implementation intention. It's a plan you create before you exercise that tells you exactly when it's going to happen and where.
This is the biggest reason why so many people have problems getting their workout routine started and staying consistent.
They simply don't have a plan.
They want to exercise but never actually take the steps to plan it. Then it's left up to chance or if the mood strikes whether or not they workout or not. They leave it up to their motivation level that day.
We've all been there.
This is a recipe for never getting started.
According to habit expert James Clear, two of the biggest things you can do to create a habit like exercise is to have a time and place planned for your exercise in advance.
The research is very clear: those who create a plan for when and where they will perform a new habit like exercise are drastically more likely to follow through.
This plan of when and where schedules your workout in your week just like an appointment or meeting and drastically increases the chances you show up.
It stops you from saying, "I want to start working out", and creates your exact plan of action.
Here at DSC, we've seen a massive increase in our member's consistency and adherence to their workouts since we rolled out our class scheduling app.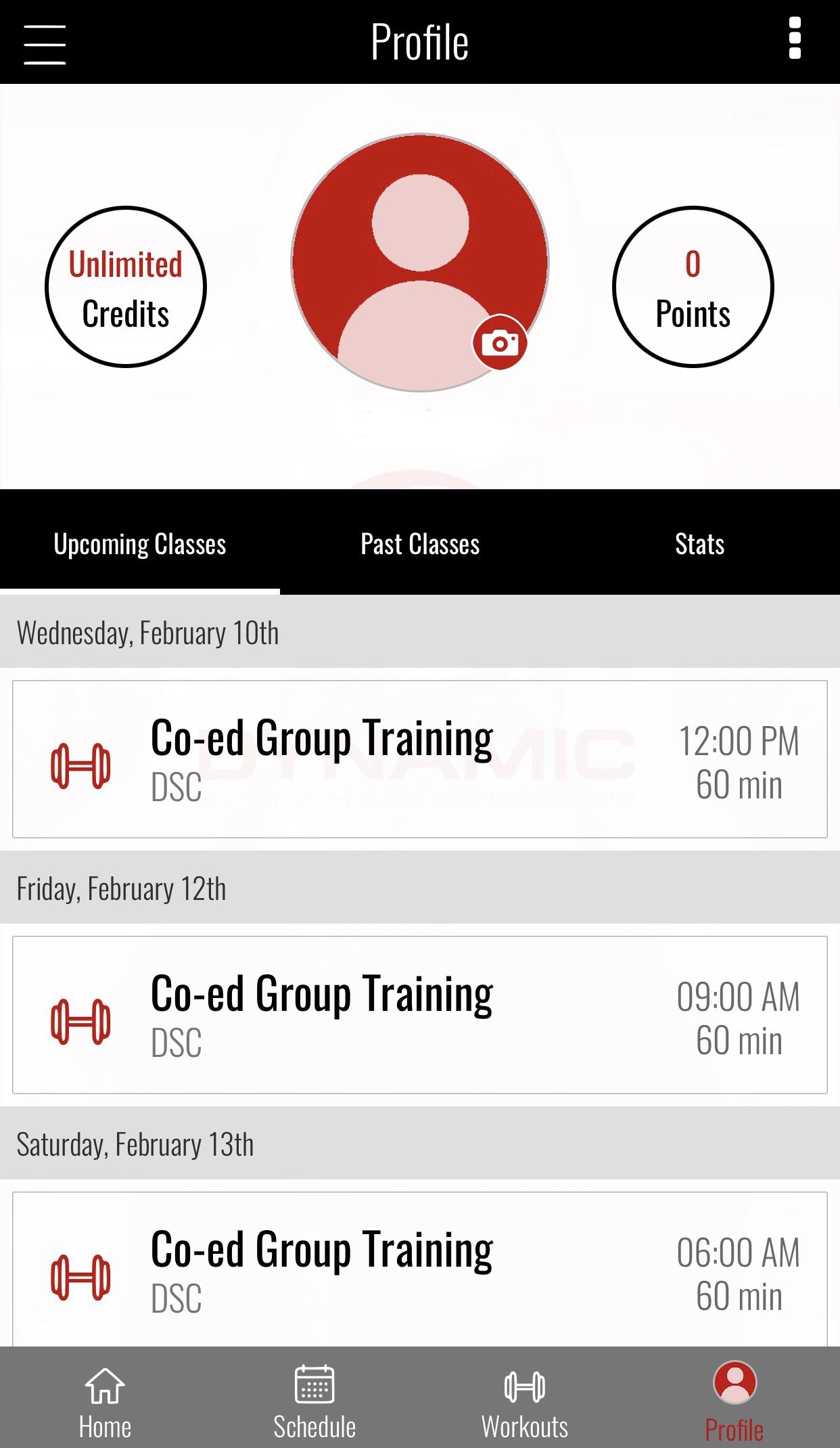 Our members go into their DSC class app and schedule their classes for the following week.
This gets added to their calendar and they know exactly what day, what time, and where their workouts are in advance.
They don't need to think about it, stress about it, or try to motivate themselves to workout.
They simple follow their schedule and show up.
Our coaches take care of the rest!
Are you ready to get your workout routine started?