Sally took her first class at DSC (here's what happened)
Although I have been involved in sports and exercise most of my life, for the past couple of years I have only been exercising sporadically and struggling to establish an exercise routine.
I recently moved to NH and was searching the internet for gyms in the area. I knew I needed something more than a gym full of equipment to motivate me.
DSC's website stood out because of the professional backgrounds of the coaches, the philosophy of training for all fitness levels, and of course, all the awesome reviews from members.
I decided to call and see if I could come and try a class.
Sara answered and I could hear her smile through the phone!
She was super friendly, knowledgeable and genuinely interested in helping me find a class time that worked for me so I decided to come in that day. She said she would be there to greet me when I came in to show me around and help me get started.
I was nervous! I was worried about making a fool of myself in front of the class because I am so out of shape! What if I pass out? What if I throw up?
As soon as I got to the gym, Sara warmly greeted me, gave me a tour and introduced me to Chris who was going to be the instructor of my first class. He assured me that they modify the workouts for new members to slow things down and I could take rest/water breaks as often as needed.
He reminded me that everyone was once a beginner and no one would judge me here.
He also introduced me to Jake, another coach who would be helping with the workout. After Chris explained the workout for the day and he and Jake demonstrated all of the exercises and potential modifications for the entire class, Jake came over and told me he would help me modify the workout reps, weights and movements even more since I was new.
I really felt like I had my own personal trainer! He did a perfect job of modifying the exercises so I felt like I got a good workout in without killing myself on the first day!
I was so impressed that I joined right away after class!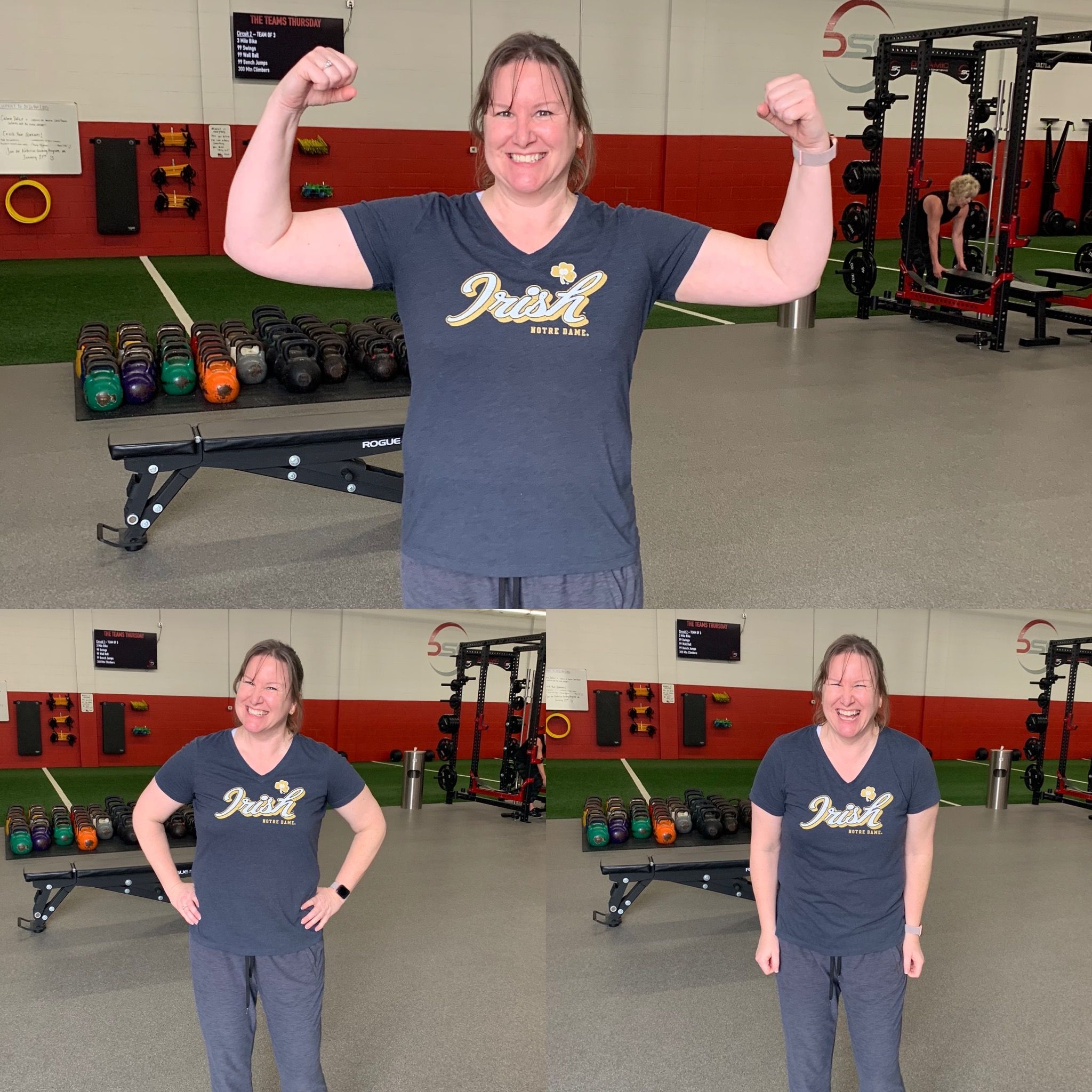 That evening I received a personalized welcome video from DSC's Coach Delaine, which I loved, and Sara texted me the next day to make sure I was feeling good.
My experience has been amazing!
I completely understand why DSC is rated as the #1 gym in New Hampshire! The coaches are smart, friendly, and motivating. The workouts are challenging and fun.
The gym is immaculate! The website and social media pages are informative and interesting. The other members are welcoming and encouraging.
I've even decided to go all in and join the Nutrition Coaching Program after talking to several members who have had great success.
I really can't say enough good things about DSC and look forward to sharing my progress in the months to come!
I'm so happy to be part of the DSC family!
- Sally
Are you ready for the support and guidance from our coaches?
Are you ready to get into the best shape of your life in 2020?
Click below to get started! ⬇️