Our MUST-SEE Women's Group Transformations!
Are you ready to get into a consistent workout routine?
Are you ready to look and feel your best in 2019?
Are you ready for support and guidance while reaching your fitness goals?
Our next Women's Group Training starts January 7th!
---
What an incredible year 2018 has been with our Women's Group Training!
I am so proud of the women who come from all fitness backgrounds, push out of their comfort zones, and complete things in the gym they never thought possible.
I am so proud of the support and friendships that have been built through our Women's Group Program.
I am so proud of the ladies who have made their fitness and health a priority.
These are the exact reasons why we created this program here at Dynamic.
We knew many women want to look and feel better.
We knew they want to get into a consistent workout routine.
But most women are intimidated to get started and don't know where to begin.
The women below and the hundreds of women that have been through our program were once in that very situation.
Nervous.
Intimidated.
But ready for change.
Just take a look at some of their answers when we asked them to describe how they felt before their first class: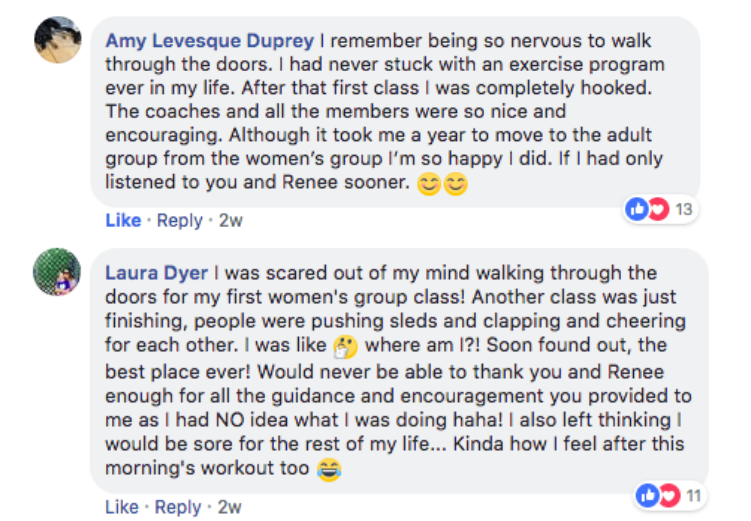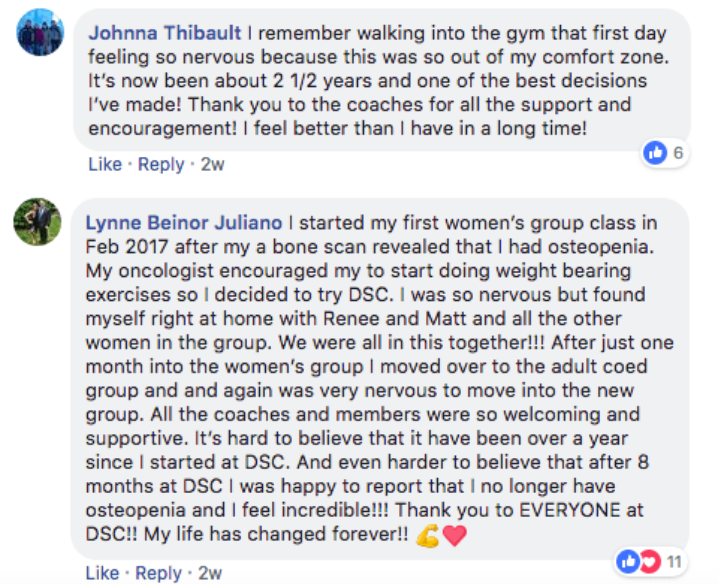 Most were brand new to working out and had never done a program like ours.
Just like these women have stepped out of their comfort zones, joined our Women's Group and have made incredible transformations, so can you! 💪
Let's make 2019 the happiest and healthiest year for you yet!
Check out our incredible Women's Group Transformations!
Meet Dawn - Down 88lbs!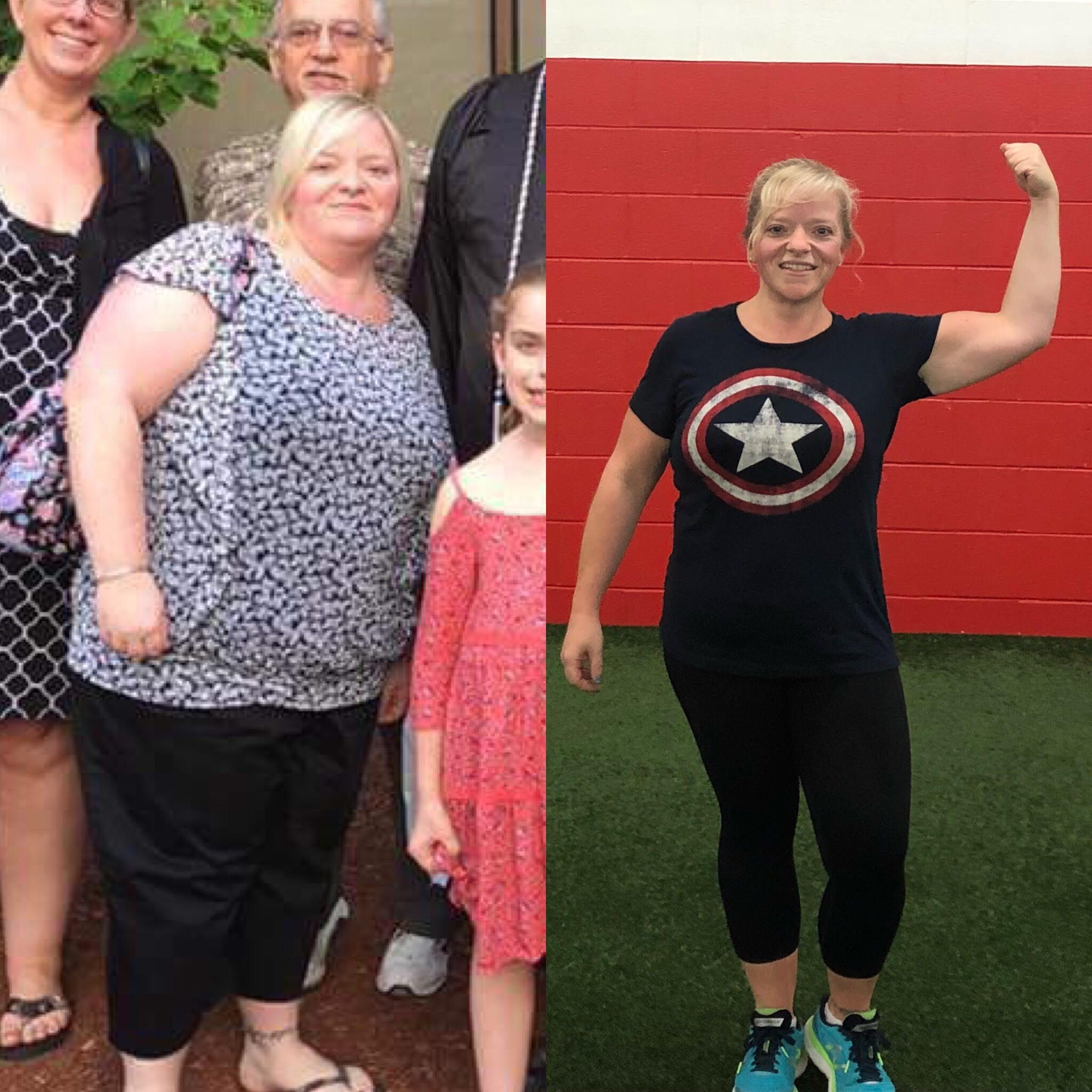 "Since joining DSC a year ago, I have lost 88lbs pounds and 6 pant sizes!
I love everyone at DSC, they are all so smart and supportive, and never judgmental.
I've met some great people there in the other members and have made several great new friends along the way.
The other members are all so supportive too, and I've NEVER felt like I don't belong there, even when I was brand new to working out.
DSC has not only helped me physically, but I have more confidence in myself than I've had in years because I just feel so much better about myself.
The biggest impact DSC has had on me is the overall lifestyle change. I do things now I NEVER thought I'd do, like 5K's and obstacle challenges."
Meet Shelley - Down 65lbs!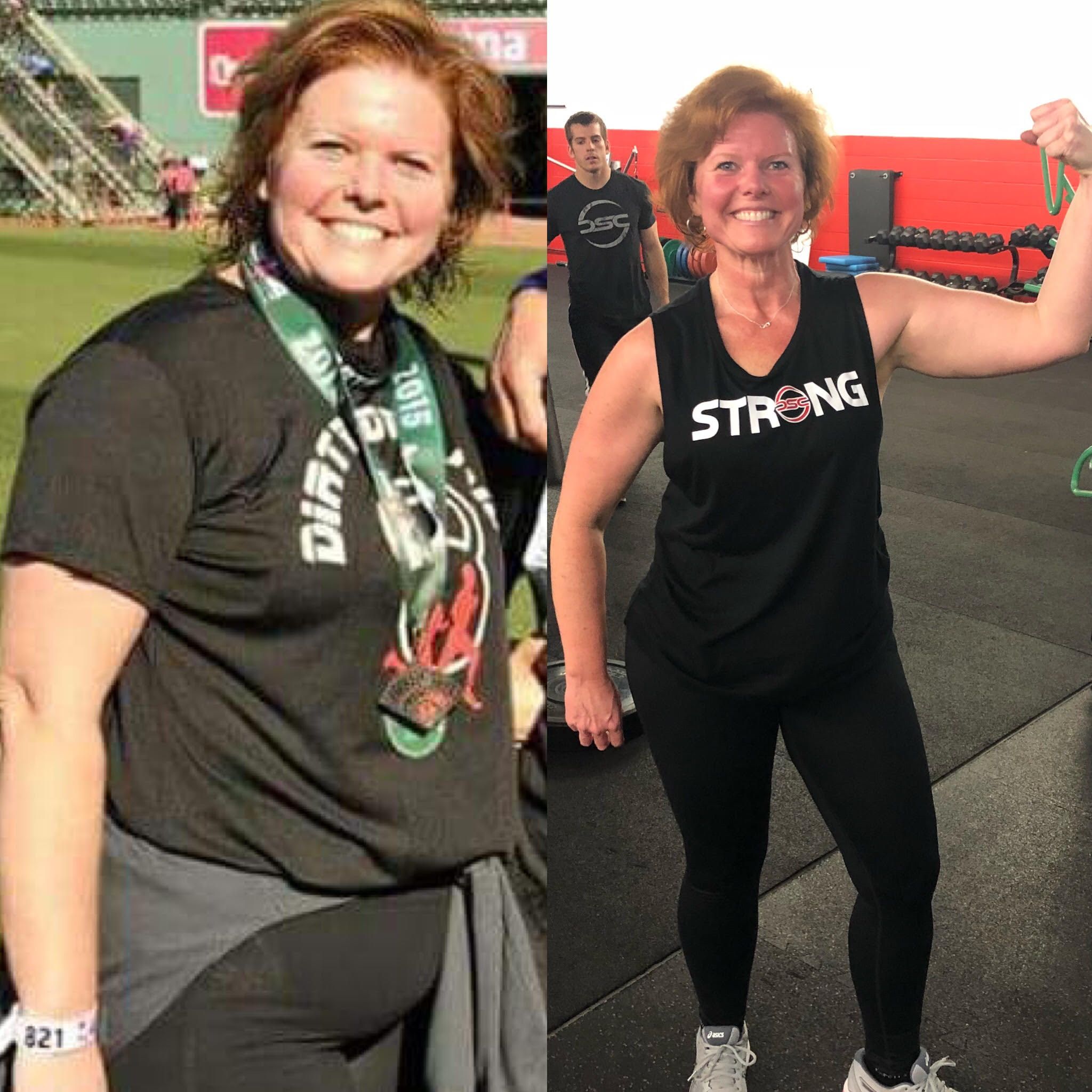 "I remember walking in a bit early the first night with my heart racing, wondering what I had done, but that uncertainty was gone very quickly.
Coach Matt and Renee were amazing!
They made me feel comfortable and by the end of the class confident that they would help me conquer my fears and work toward my goals of weight loss and better health.
The women in the group are fabulous with so much positivity and support for one another.
We entered class as strangers and have become friends and a support system for one another.
Any bad day can be turned around by heading to DSC; it's impossible to stay in a funk once you are there!
Since starting at DSC I have lost 65 pounds and become a much stronger person!"
Meet Donna - Down 30lbs!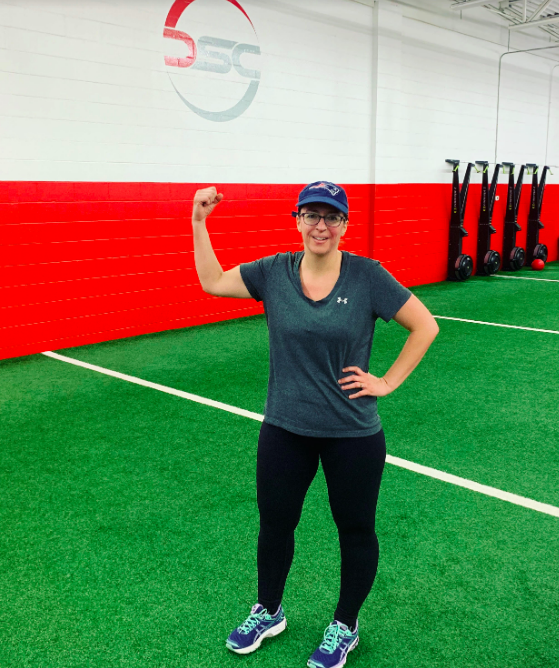 "The women there are very supportive and positive too! I was pleased to see all shapes, sizes, and ages in my class.
As a week or two went by, I learned of what others were dealing with as well.
The women here are amazing and the stories of what they are overcoming themselves inspire me to show up!
I LOVE the coaching and guidance at DSC!
I have lost a total of 30lbs at DSC!"
Meet Sara - Down 50lbs!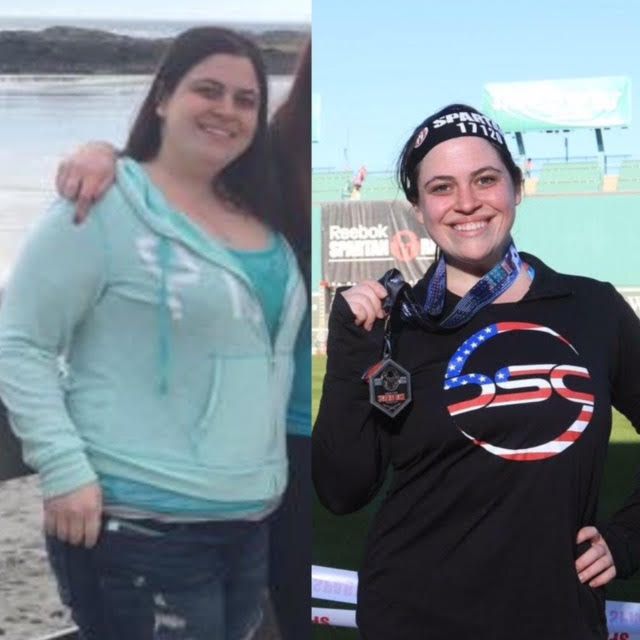 "Before DSC, I was at a loss for what to do and how or where to even start when it came to creating a healthier lifestyle, but I also knew something had to change.
I was sedentary and felt stuck.
Fast forwarding to now, I go to DSC four times a week, have lost 50lbs, gone down pant sizes, and gained muscle!
I am the happiest I've ever been!"
Meet Wendy - Down 16lbs!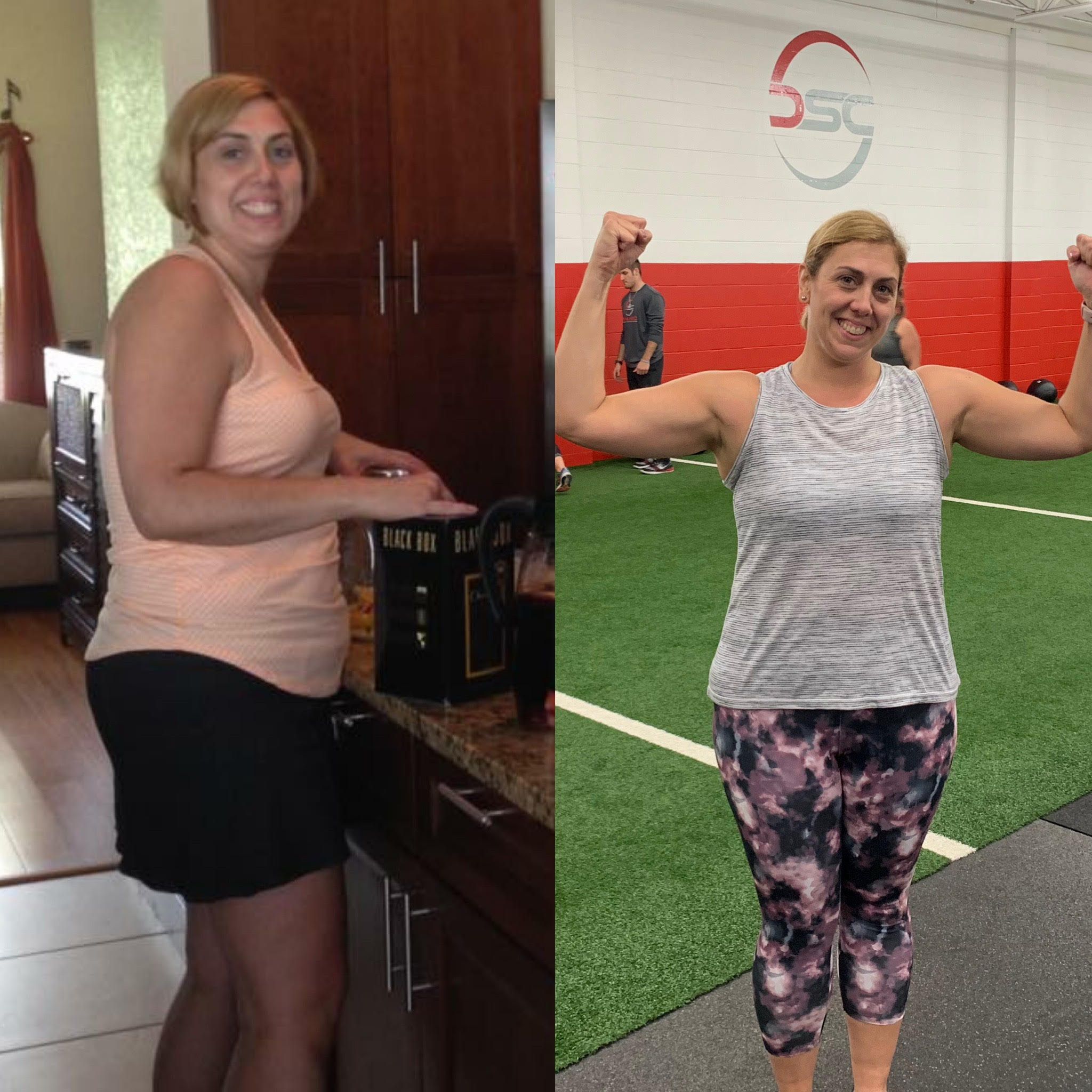 "Personally, I'm amazed at myself!
Like I said, I had never used weights before so toning, shaping and forming muscles I didn't know existed is so shocking to me. I show off my muscles to my husband all the time!
I honestly can't believe they are mine. They just showed up one day!
I've gone done a size in my clothing and I feel amazing!"
Meet Kim - Down 45lbs!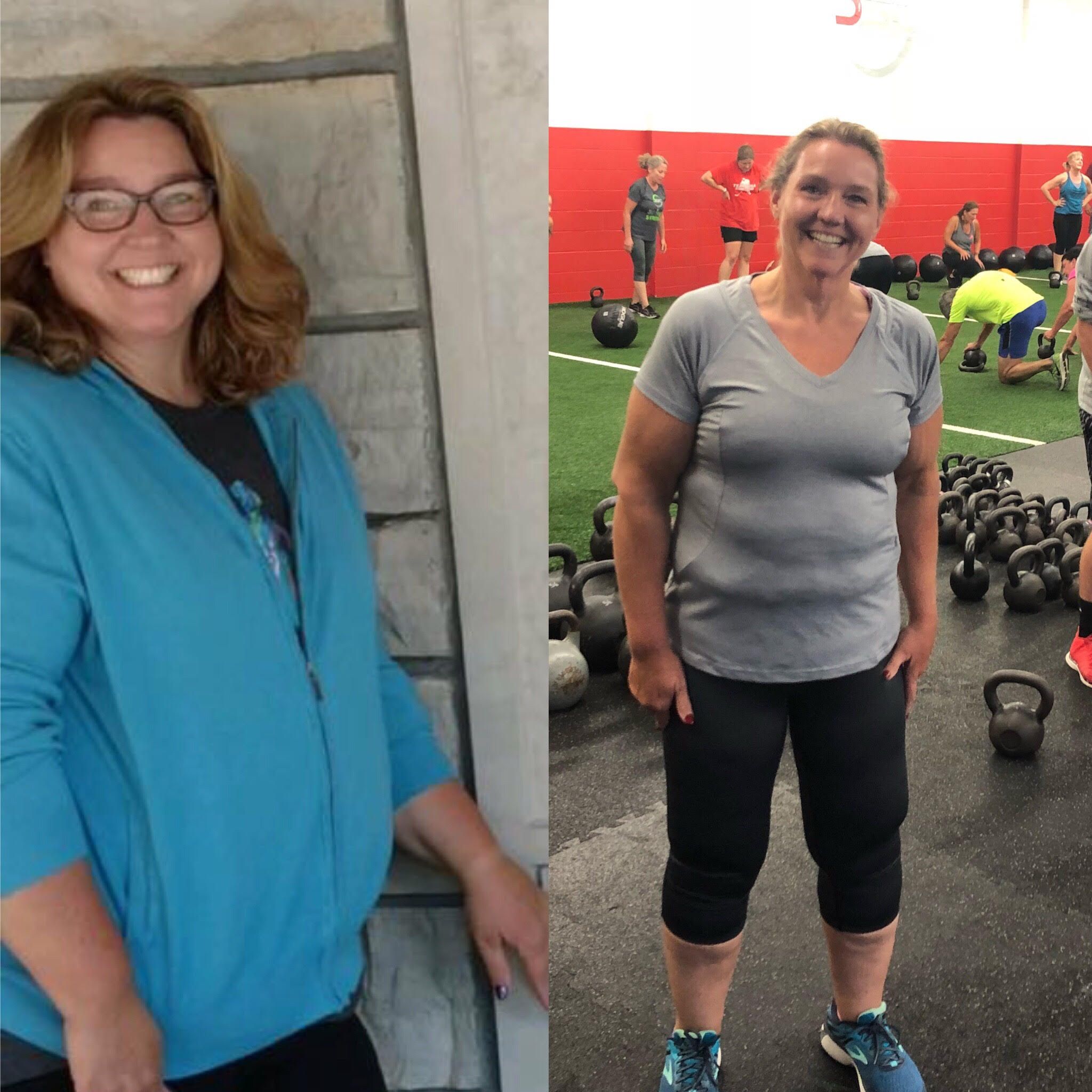 "I LOVE DSC'S Women's Group!
The program has given me so much self-confidence and it has made me believe in myself!
I am willing to try any of the workouts now and know that it is ok if you can't do something like someone else.
The trainers are right there with you to show you an alternate way that works for you and still allows you to have an awesome workout.
Since joining DSC I have lost 45lbs! I have gone from a size 20 to a size 12!"
Meet Stacey - Down 48lbs!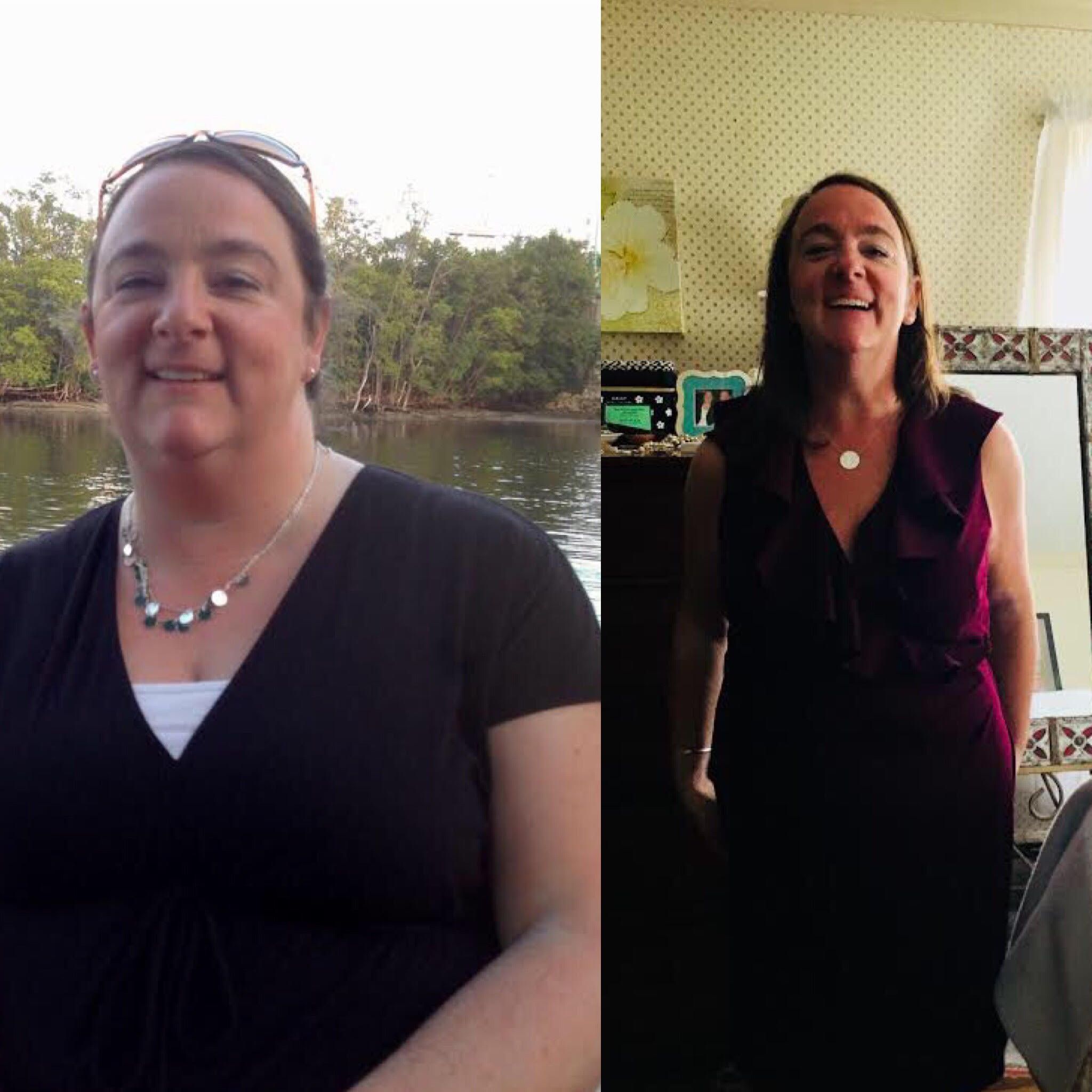 "At first I experienced the usual "will I be able to do it" fear, but within the first few classes, I knew I could do it.
The trainers give you a lot of support and motivation.
No one ever makes you feel silly for not being able to do an exercise or for not doing it correctly.
Since January 2018, I have lost 48 pounds!
My clothes that I had before do NOT fit - everything is too big.
Even some of the newer clothes that I have bought during the past few months are too big now.
It is strange buying clothes in smaller sizes, as I have worn a larger size for so long.
The confidence that it gives you is immeasurable!"
Meet Deb - Down 90lbs!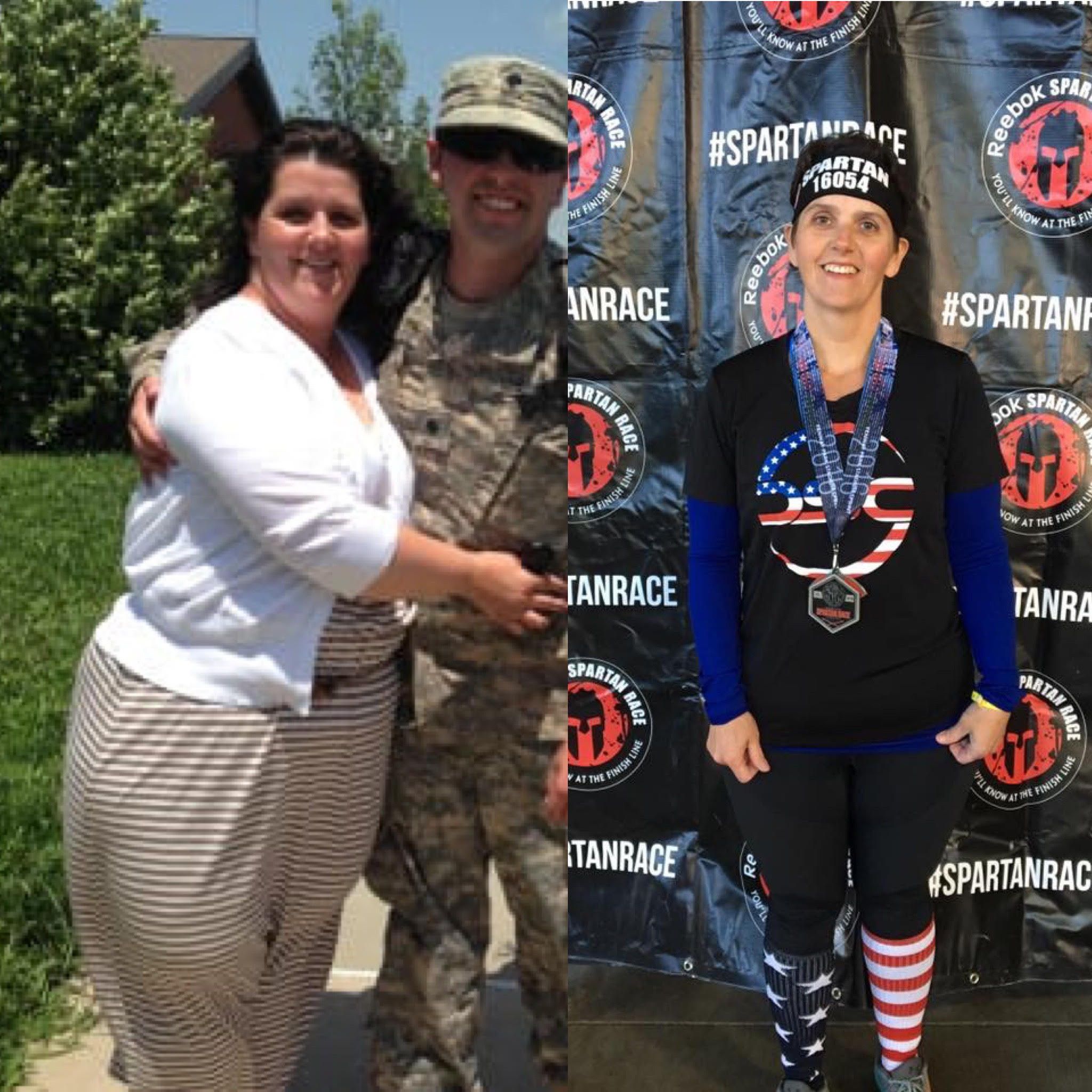 "My routine always consisted of the same old boring treadmill, stair-climber and maybe some weight machines.
I would quickly lose interest and motivation so I would switch to another gym thinking maybe that gym had what I was looking for.
This vicious cycle lasted 23 years with the fear that I'll never accomplish what I need to or loose the weight, gain self-confidence and have a sense of pride in myself again.
During my first class I had all sorts of emotions.
At first, I was scared, embarrassed and afraid of failure, but I was also excited.
I was hooked after that first class.

I have lost over 90lbs and over 30 inches and have gained more strength, stamina and confidence.
This is what I have been looking for all these years!"
Meet Jen - Down 22lbs!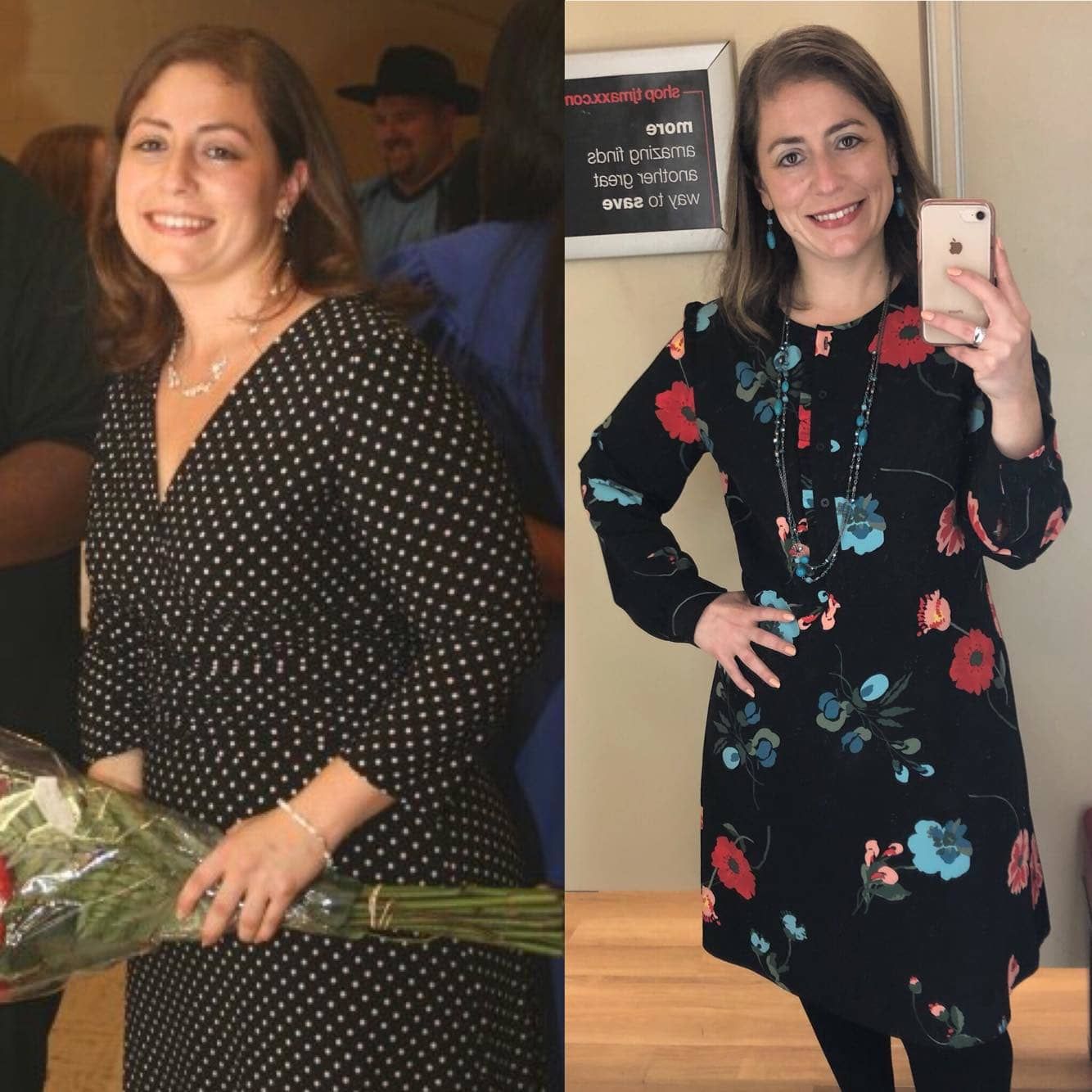 "I was nervous that I was going to be so out of shape.
After that first class my body ached everywhere for the next 2 days, but I instantly fell in love with DSC and everyone there!
The #1 thing I was looking for was a knowledgeable, personable coach who would pay attention to my progress and make the workouts fun.
Little did I know I would get several of them!
I knew this would be my new gym immediately and I had found my new "home".
In the last 8 months, I've lost 22 lbs and dropped 2 pant sizes (almost a third!)
I have so much energy and I am amazed by my increased strength to do things I haven't done since high school."
Meet Ora - Down 50lbs!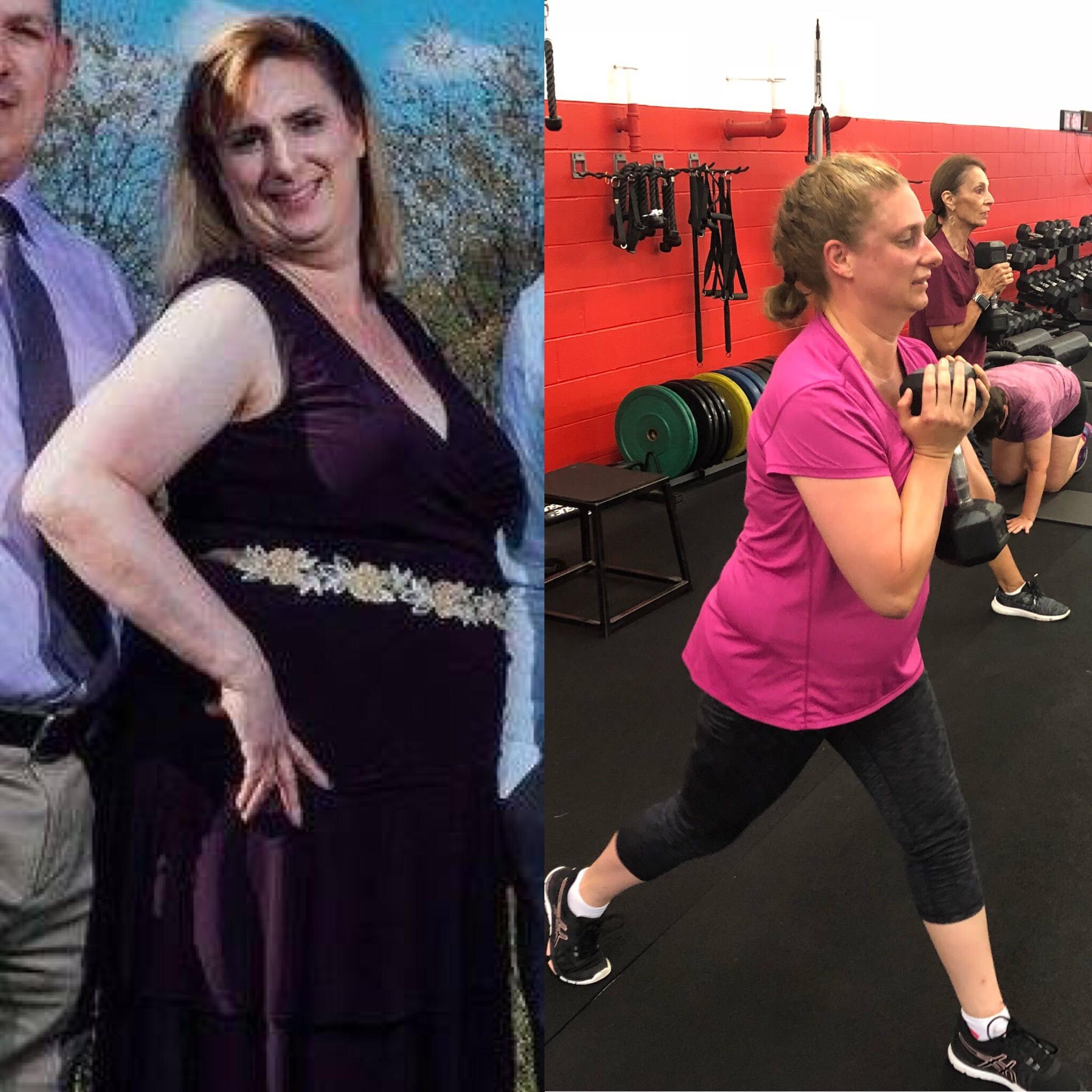 "The end of 2017 came and beginning of 2018 was starting so I needed to start putting a plan in action to start living healthier.
But I knew I needed to take it baby steps; I couldn't tackle everything all at once or it would just be too overwhelming.
Prior to really making the decision to check out DSC, my biggest fears were that it would be too challenging and I would look like a fool in front of strangers.
I had thought going to DSC would be too far out of my comfort zone and something I would not do on my own.
Fast forward to today, the story is very different from that of six months ago - I workout at DSC typically three times a week!
I have personally lost 50lbs!
I am down several pant sizes.
I am feeling stronger (my 80lb dog can no longer pull me to the ground, when she sees a cat during our walks), and my energy level has increased full fold."
Meet Jen - Down 85lbs!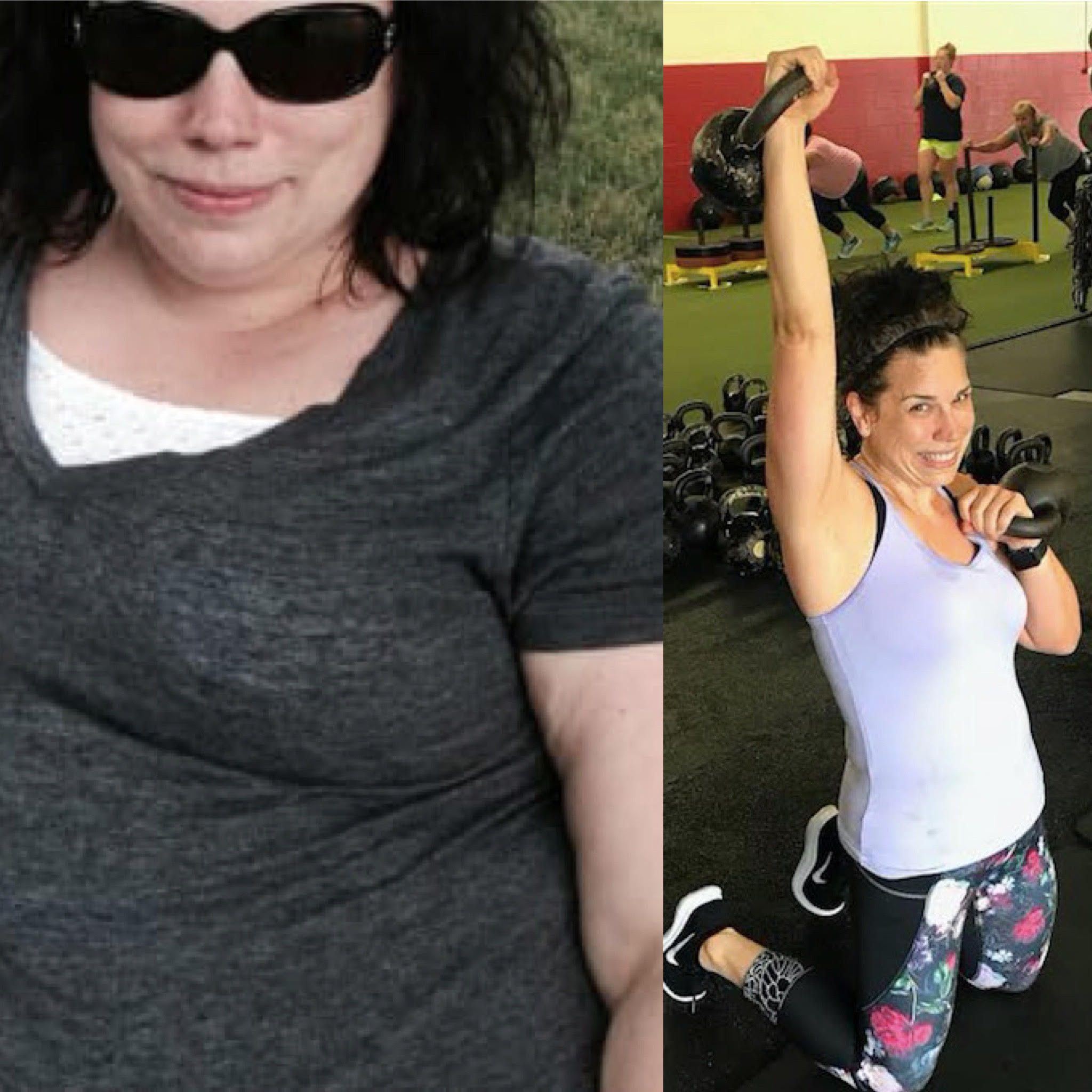 "Before I walked in the door I was really scared, but after just a few minutes, while I was waiting, I texted my husband something like "I love the atmosphere here!"
When we got started Renee put me completely at ease. The workout was a challenge but it was so fun that I couldn't wait to come back.
Over the course of my personal fitness journey and the DSC Women's Group Training, I have lost a total of 85lbs!
The results are evident throughout my every day life. I am sometimes shocked at how strong I am and the things I'm able to do!"
Meet Jen - Down 36lbs!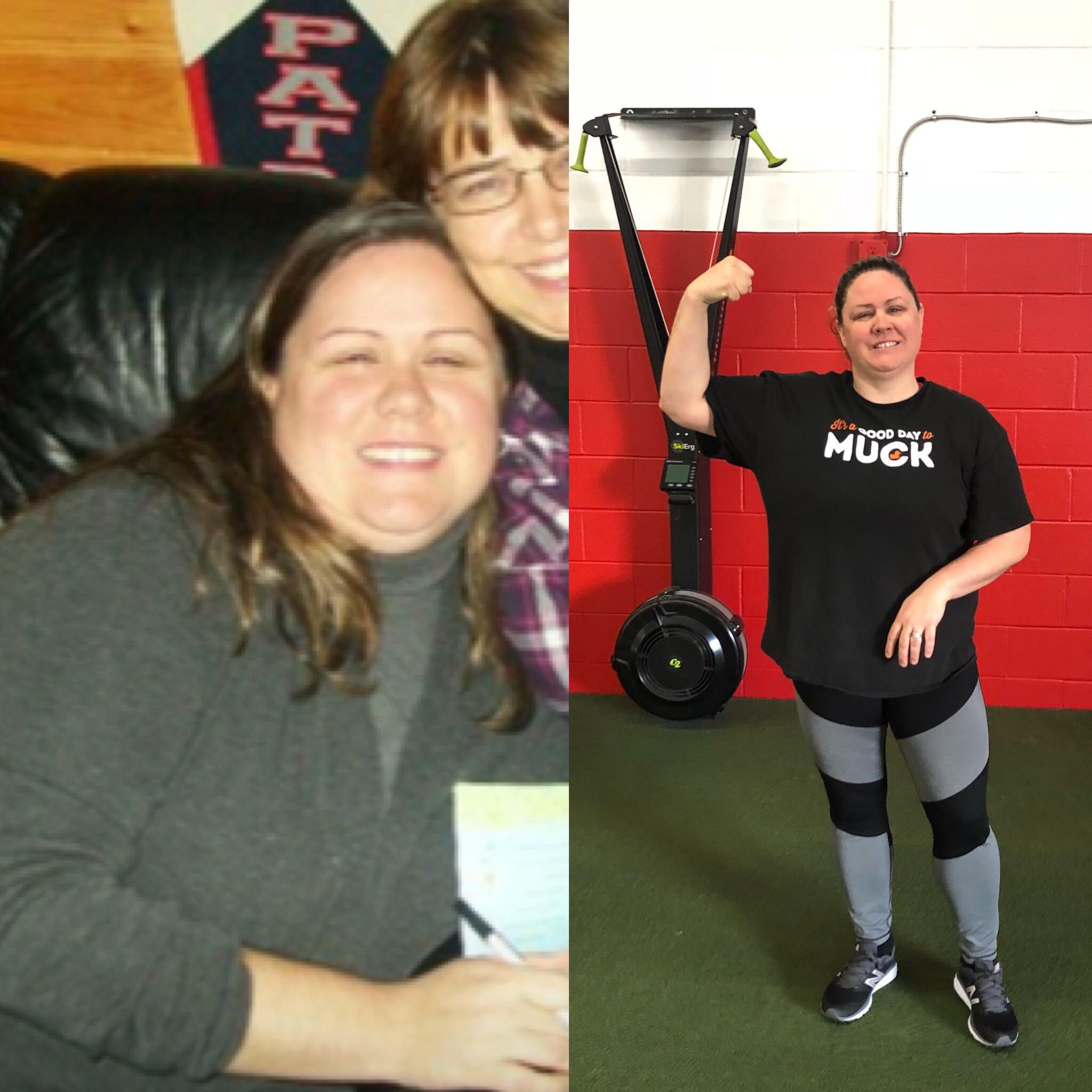 "My ultimate goal was weight loss that would last.
I was starting to feel some depression and getting into a rut thinking it would never happen for me.
I have heard the saying the only cure for depression is action, so I knew I had to do something or nothing would change.
I decided to give it a go with DSC's Women's Group Training.
The first class was amazing!
I felt so nervous going in, but absolutely confident that I could do this by the time I left.
DSC has been absolutely life changing for me.
I've lost 36lbs, went down two sizes in my jeans, and I feel stronger than ever!"
Meet Cheryl - Down 13lbs!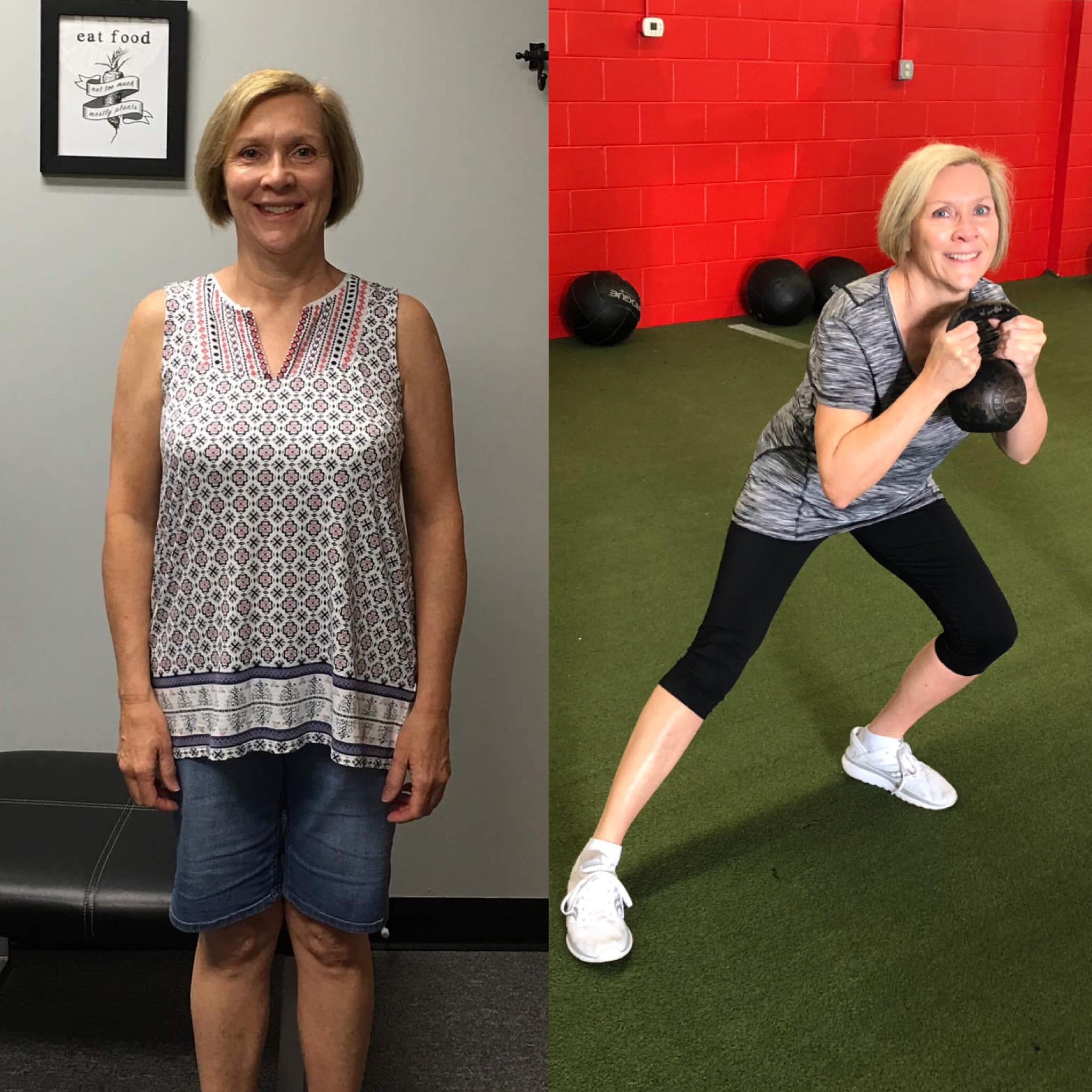 "Before DSC, I had not belonged to a gym for 27 years.
My first class was so fun, not intimidating at all.
Everyone was so welcoming.
I LOVE the Women's Group! No judgement.
We're all different ages and sizes and that's what's great about it!
It wasn't long before I noticed that I felt better, stronger.
My results have been amazing! Between working out and joining the Nutrition Program, I've lost 13lbs and some serious body fat!"
Meet Kathleen - Down 51lbs!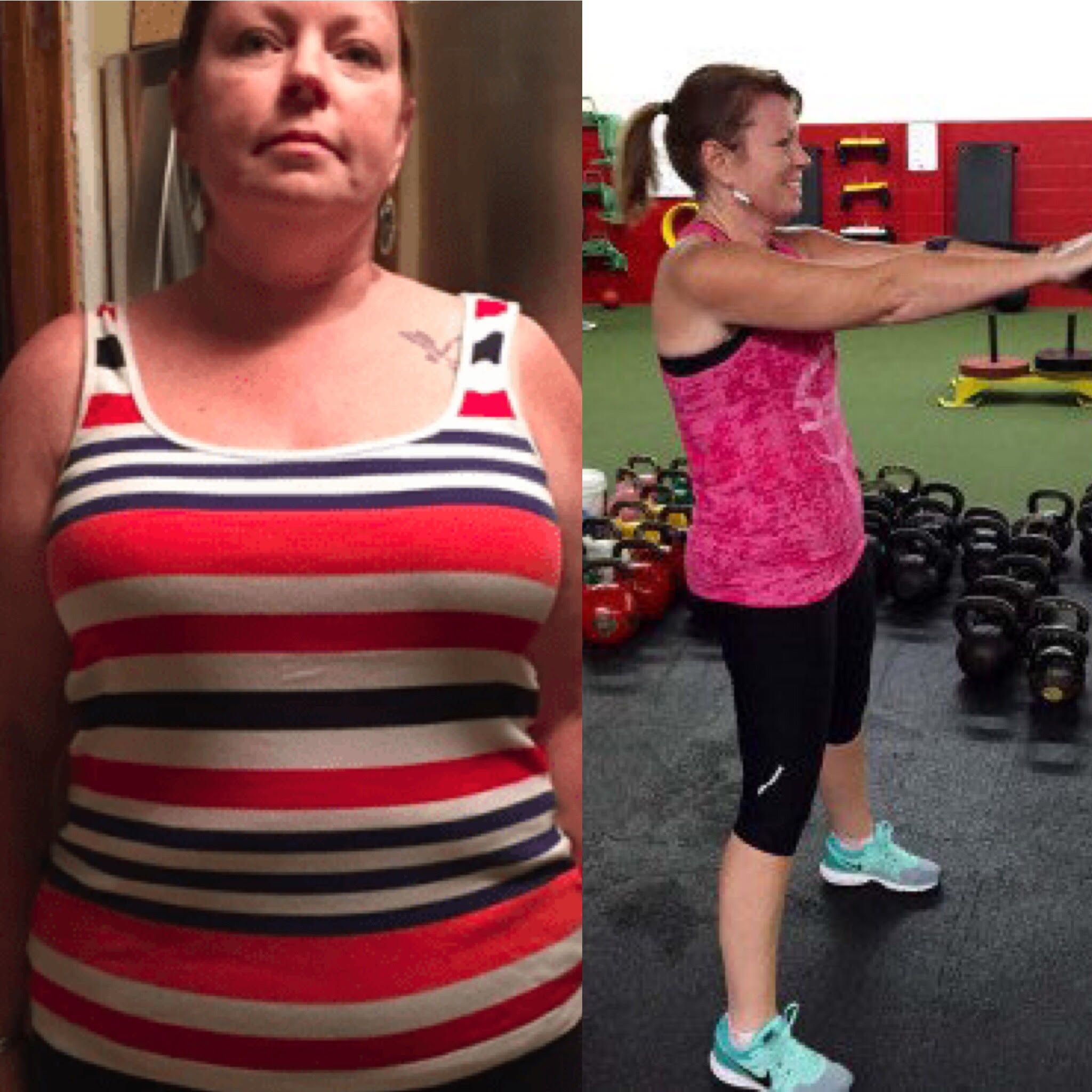 "I had many fears about joining Dynamic.
I was afraid of not being able to (fill in the blank), not being able to keep up with a class and being the slow, fat kid.
Mostly, I was afraid my weight would get in the way of my workout.
Also, I had just suffered a severe ankle sprain 3 months prior to joining and was concerned with how it would hold up and/or hold me back.
Starting in the Women's Group was the perfect fit and Renee was incredibly understanding.

In 10 months at Dynamic, I am down 51lbs and 4 pant sizes!
I have more energy than I can ever remember having. I have come off of my high blood pressure medication and was told at my physical in June, I was in the best shape I have been in, in the past 20 years!"
Meet Deb - Down 30lbs!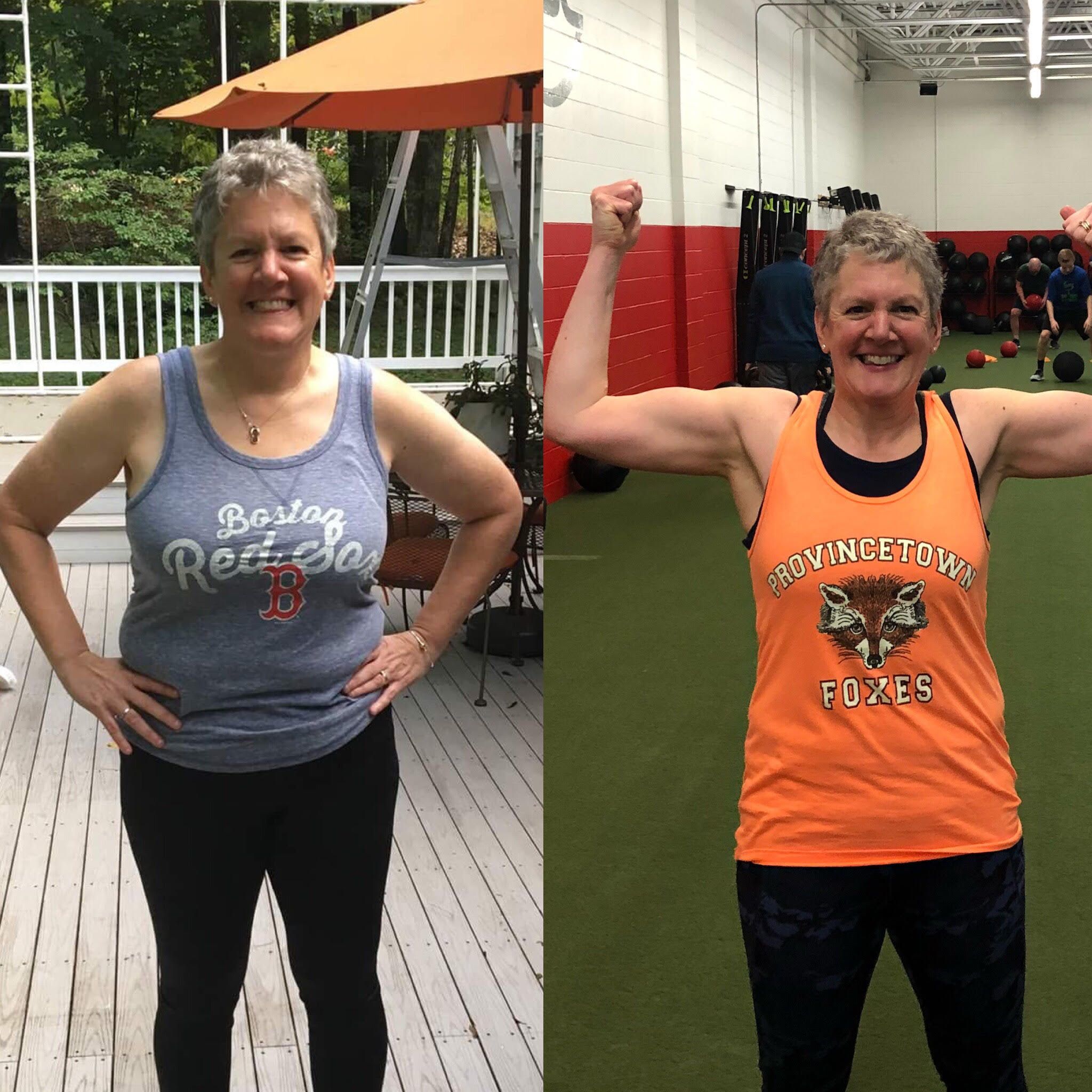 "I still remember my first visit to DSC.
I wanted to get a feel for the kinds of exercises I was in for and as I watched the group of women I was struck by their diversity.
Women of all ages and abilities working out together, sweating and many were smiling!!
I joined DSC without knowing any other members, so the support of the group made me feel welcomed and kept me engaged.
So far, I've lost 30 pounds and traded in my size 12-14 jeans for a size 8!
Joining DSC's Women's Group was the best thing I've ever done for myself!"
Meet Colleen - Down 40lbs!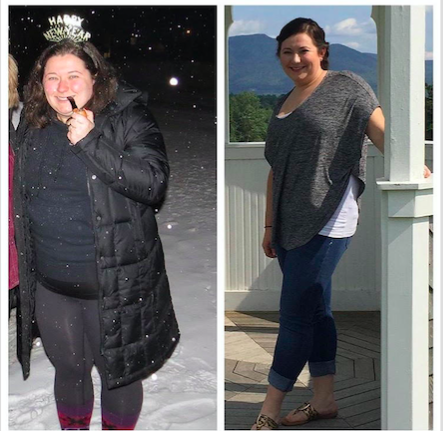 "I was never alone.
Now if I miss a class I am actually bummed. Which is a weird feeling, to actually miss a work out class.
The ladies in the group are so much fun and you never feel like an outsider.
So far since January I have lost 40lbs and 41 inches overall!"
Meet Ginger - Down 20lbs!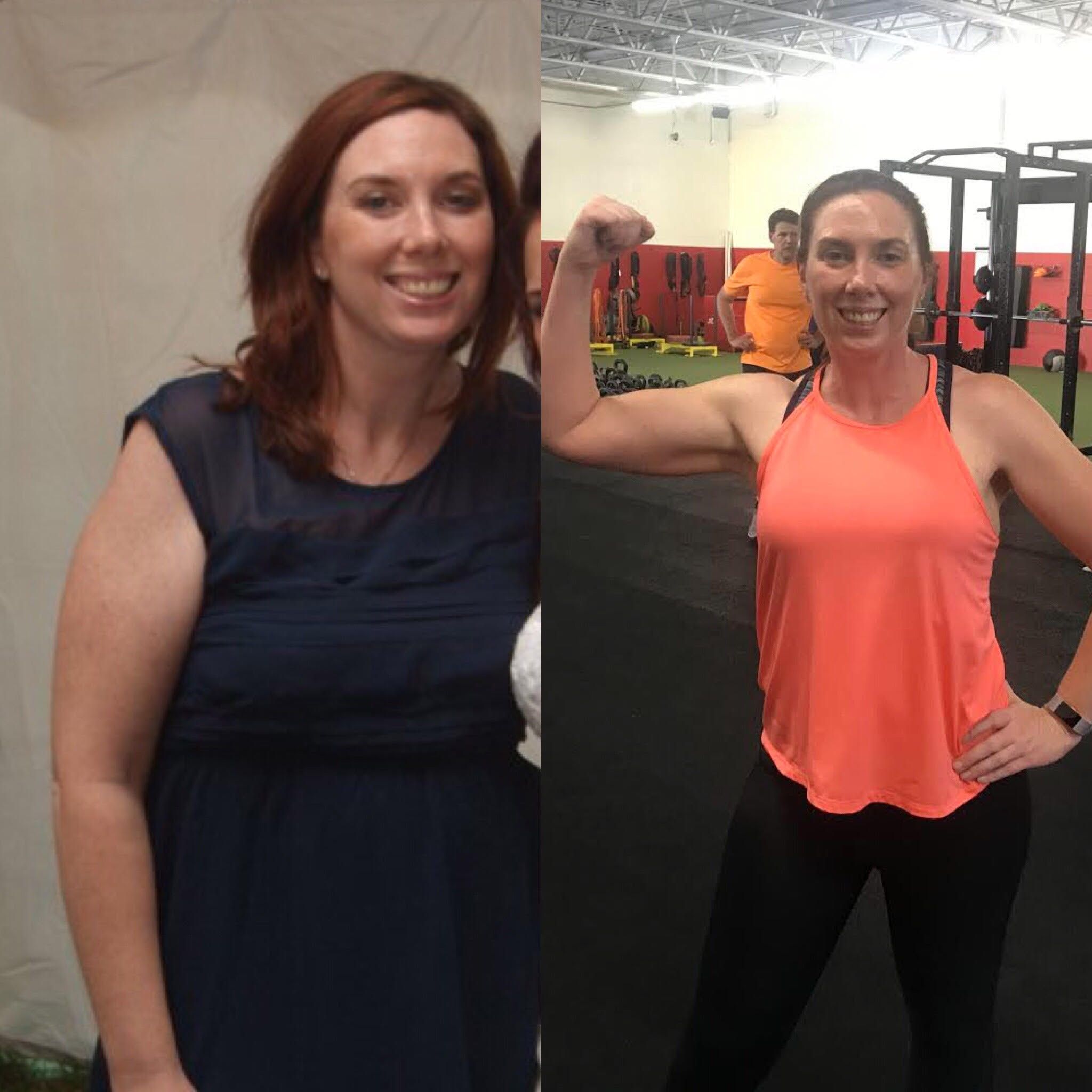 "I wanted to join the Women's Group Training but was very nervous because I didn't know what to expect and I was worried that I would hold back others in the class if I wasn't able to keep up.
I was anxious about my first Women's Group class but the trainers were very attentive and anticipated that I might be nervous which made me feel much more comfortable.
I went home and told my husband that I knew DSC would be good for me since it was a large step out of my comfort zone but in a way that was exciting!
I've learned through DSC that I love pushing myself and seeing progress turn into results.
Since joining DSC I've lost 20lbs and have gone from a size 14 to fitting in a size 6!"
Meet Lynda - Down 50lbs!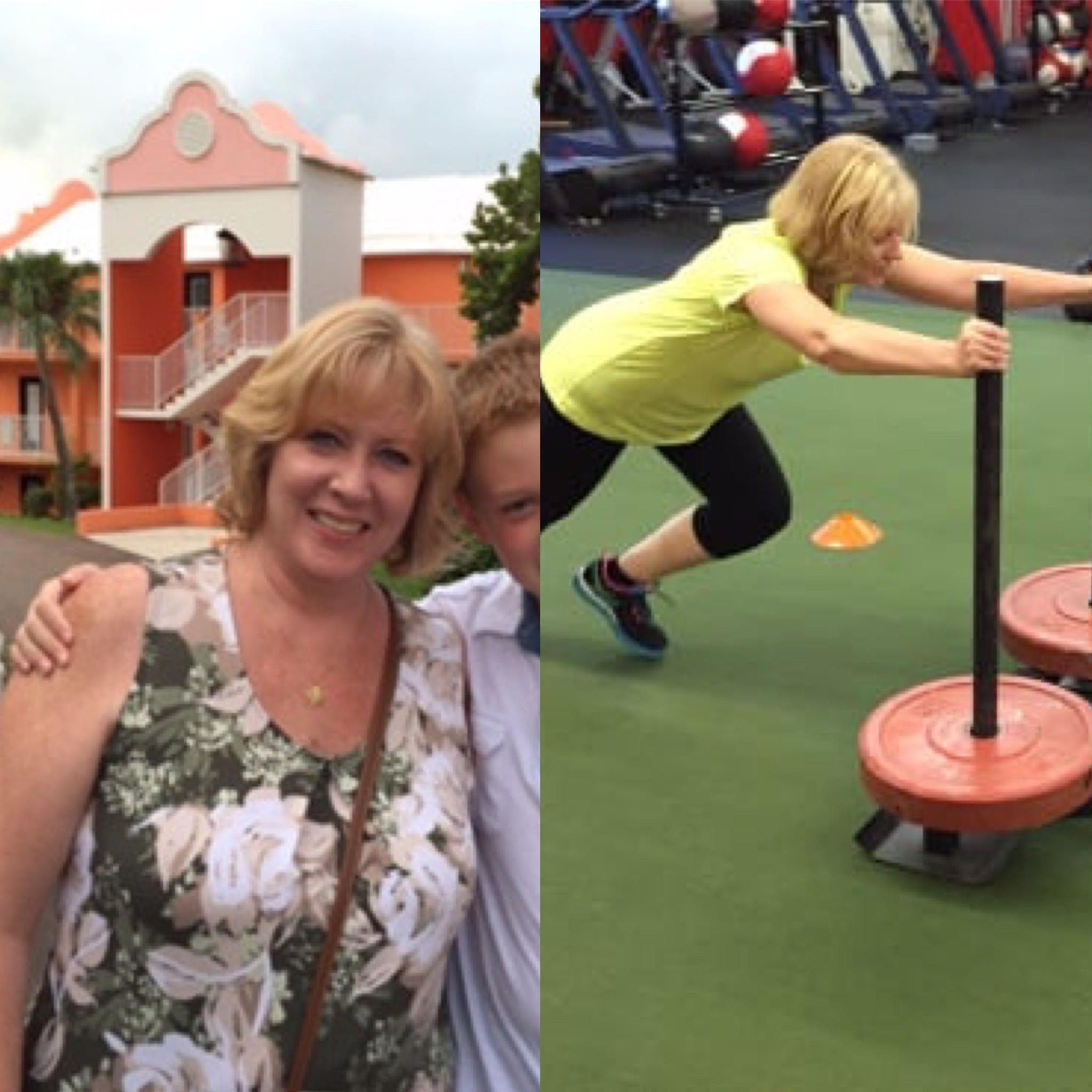 "Initially I was very concerned about injury seeing as I had disc issues, but Matt and Renee worked with me to ensure I didn't do anything to cause further injury.
The trainers are great at making modifications in the exercises for people with injuries or limited mobility.
I am already down 50 pounds!"

Meet Cheryl - Down 45lbs!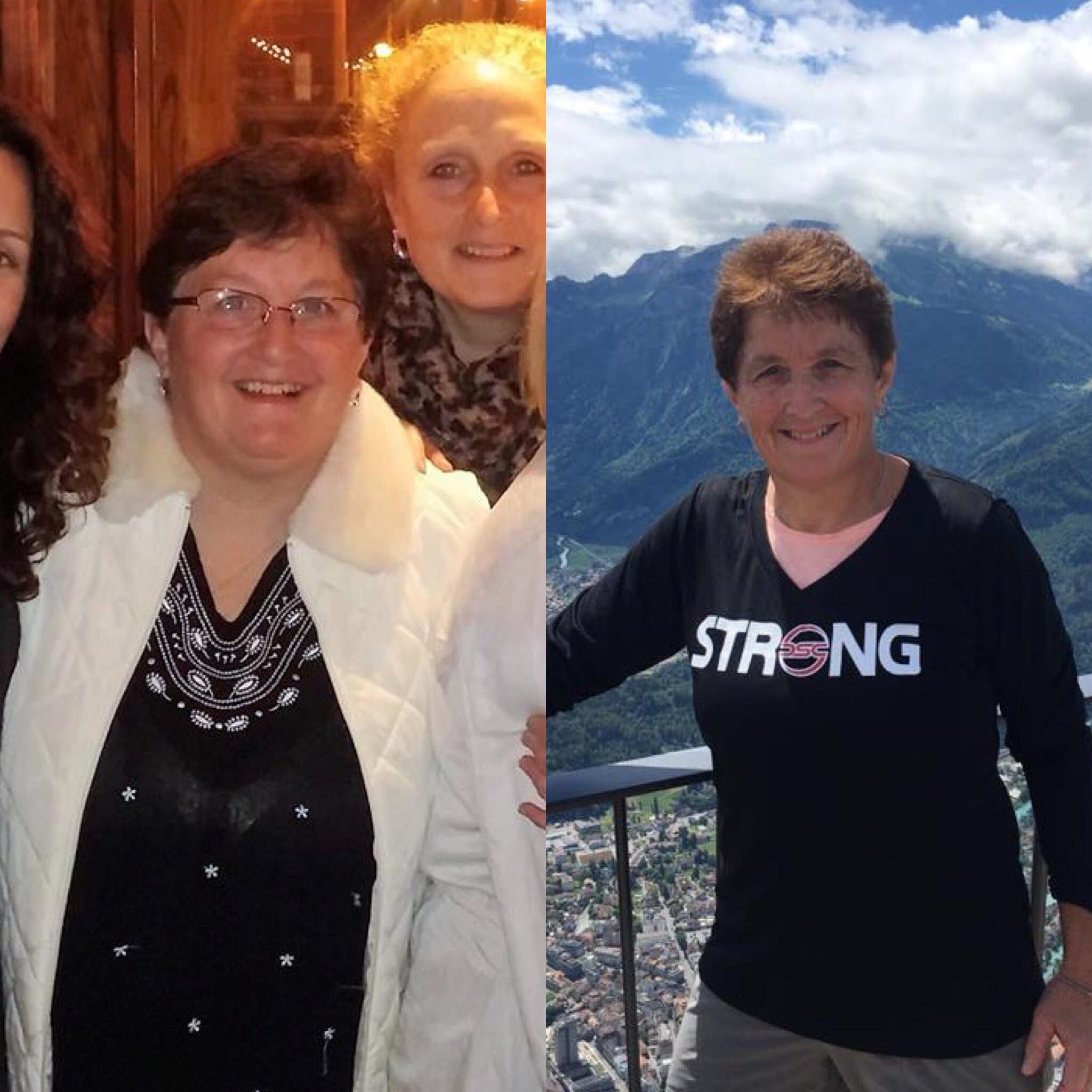 "My first night I was really nervous.
I thought "What if I can't do it?
What if I fail again?"
Boy was I wrong!
The moment I met Renee and Matt as well as the many women who were in my Tuesday evening group that night, I knew I made the right choice!!
Since joining I've lost 45lbs!"
Meet Priscilla - Down 31lbs!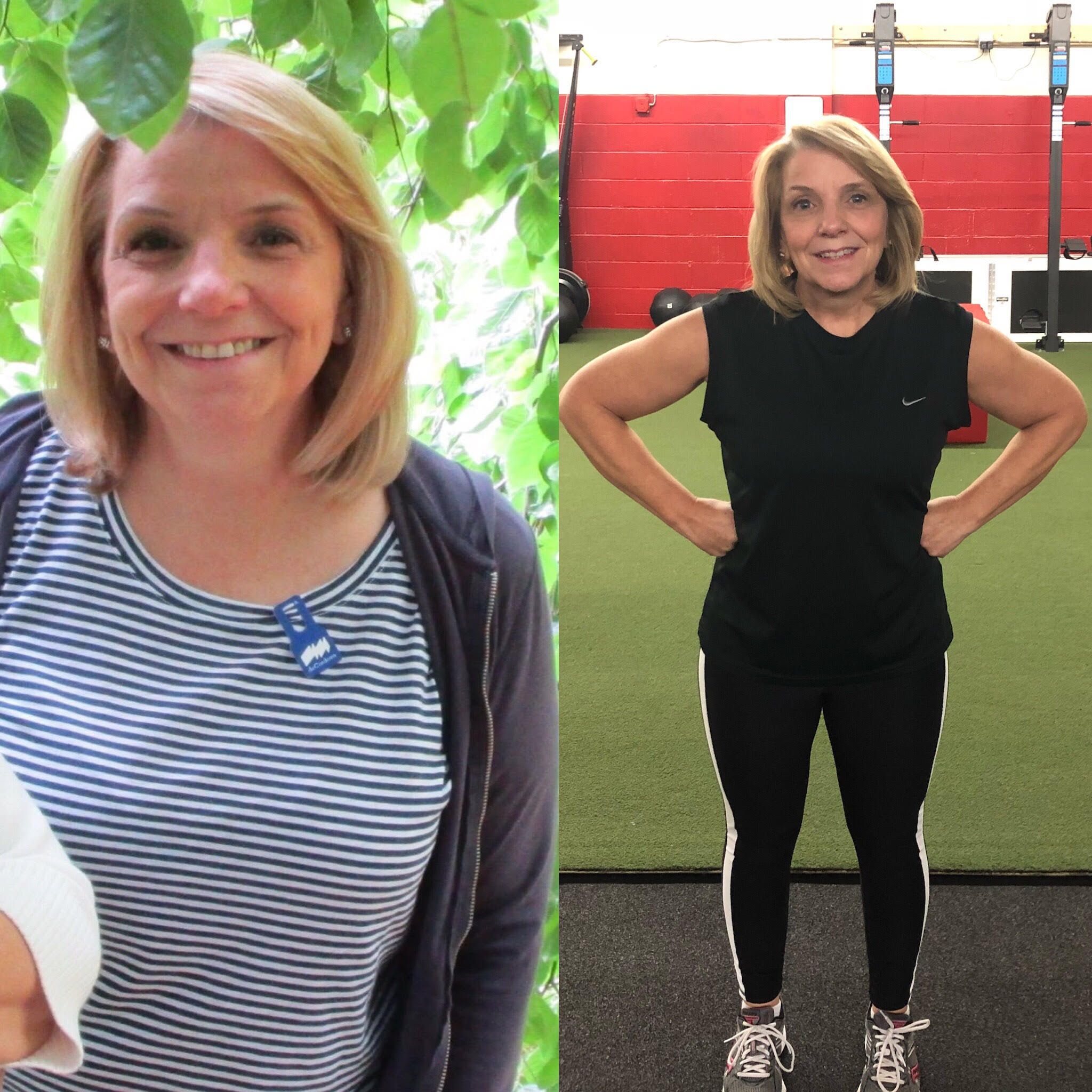 "I joined in October and couldn't believe the support, camaraderie, encouragement and non-competitive environment this place offered.
DSC and their trainers are wonderful motivators!
I am down 20lbs and 11 more in the Nutrition Coaching Program! I am more determined than ever to be strong and build endurance through their guidance.
I am stronger and I am confident that this is where I belong!"
Meet Barbara - Down 30lbs!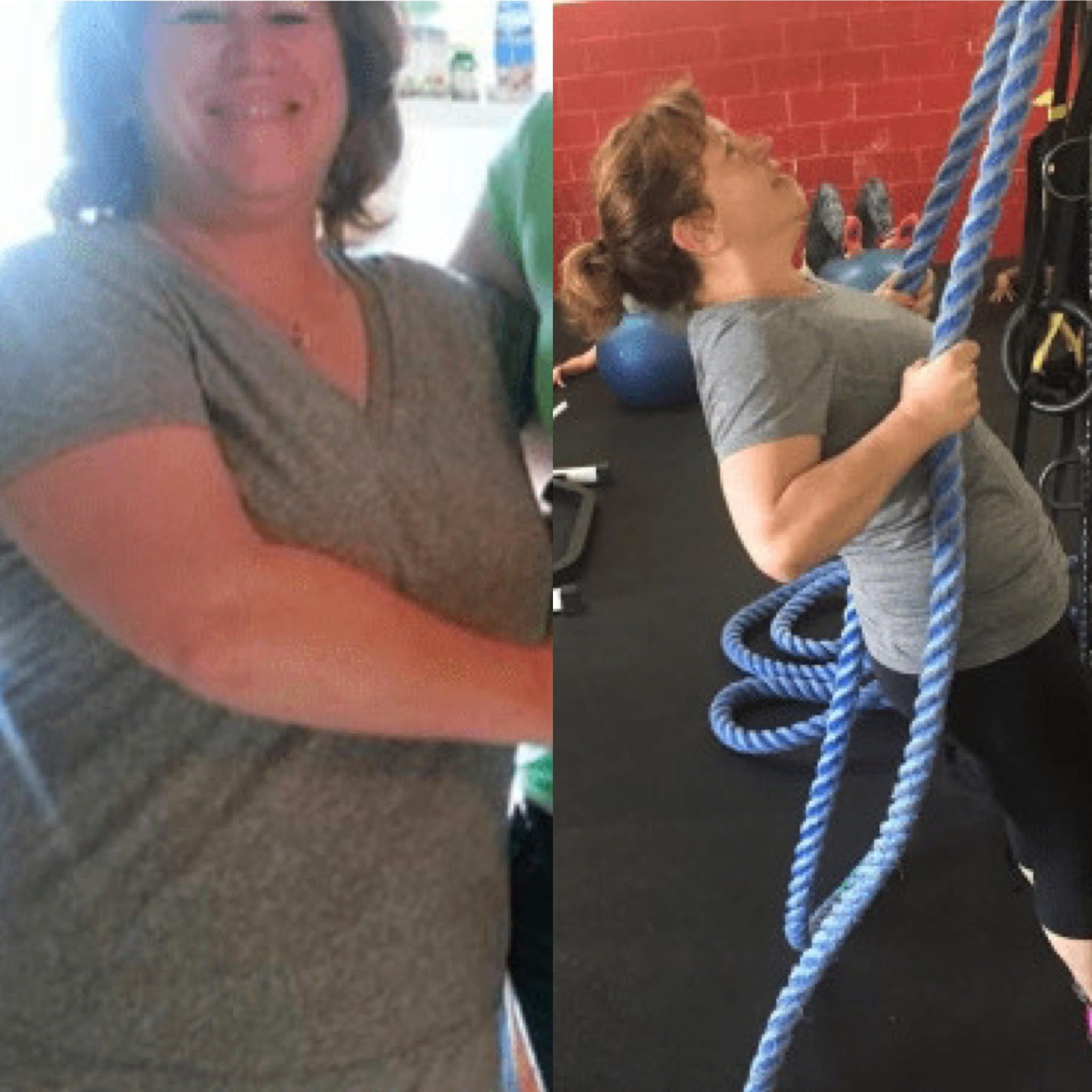 "I can look in a mirror now and feel confident about how I look!
With a combination of diet and exercise, I've lost 30 pounds and feel healthier and stronger than I have in years"