"My Experience at DSC Has Been Life Changing!"
For a couple years prior to joining DSC, my workouts were non-existent.
I had no routine or workout schedule.
Then I tried working out once or twice every couple weeks but on my own and with no structure.
I quickly realized that wasn't going to get me far.
I was not motivated alone at the gym and I needed to lose weight.
I had no real committable goals when I was working out on my own.
I then found out about DSC and what they had to offer after hearing about it from friends and co-workers.
I knew I needed structure to my workouts and a motivating atmosphere.
I needed something that would help me lose weight and gain strength.
After going in and meeting the staff I had no fears about joining DSC.
They all made me feel comfortable and provided excellent advice immediately.
They instantly treated me like they had known me and I had been going there for a significant amount of time already.
The coaches were also very encouraging and supportive.
My first class was tough and tiresome because of how out of shape I was but it was GREAT!
The trainers were tremendous in helping me get through it; they showed me everything step-by-step and made sure I was working at my own pace.
It was also great because the trainers provided such a fun, motivating atmosphere.
The gym was very comfortable and even the other members all seemed to be encouraging me and one another in the class.
I knew I was out of shape, but I was confident that it would change quickly with the trainers and the environment DSC provided.
My experience at DSC has been life changing.
The staff at DSC is incredibly energetic, supportive, and knowledgeable.
They bring it every single day and provide an atmosphere that is second to nobody.
During the past 11 months, I have lost 55 pounds!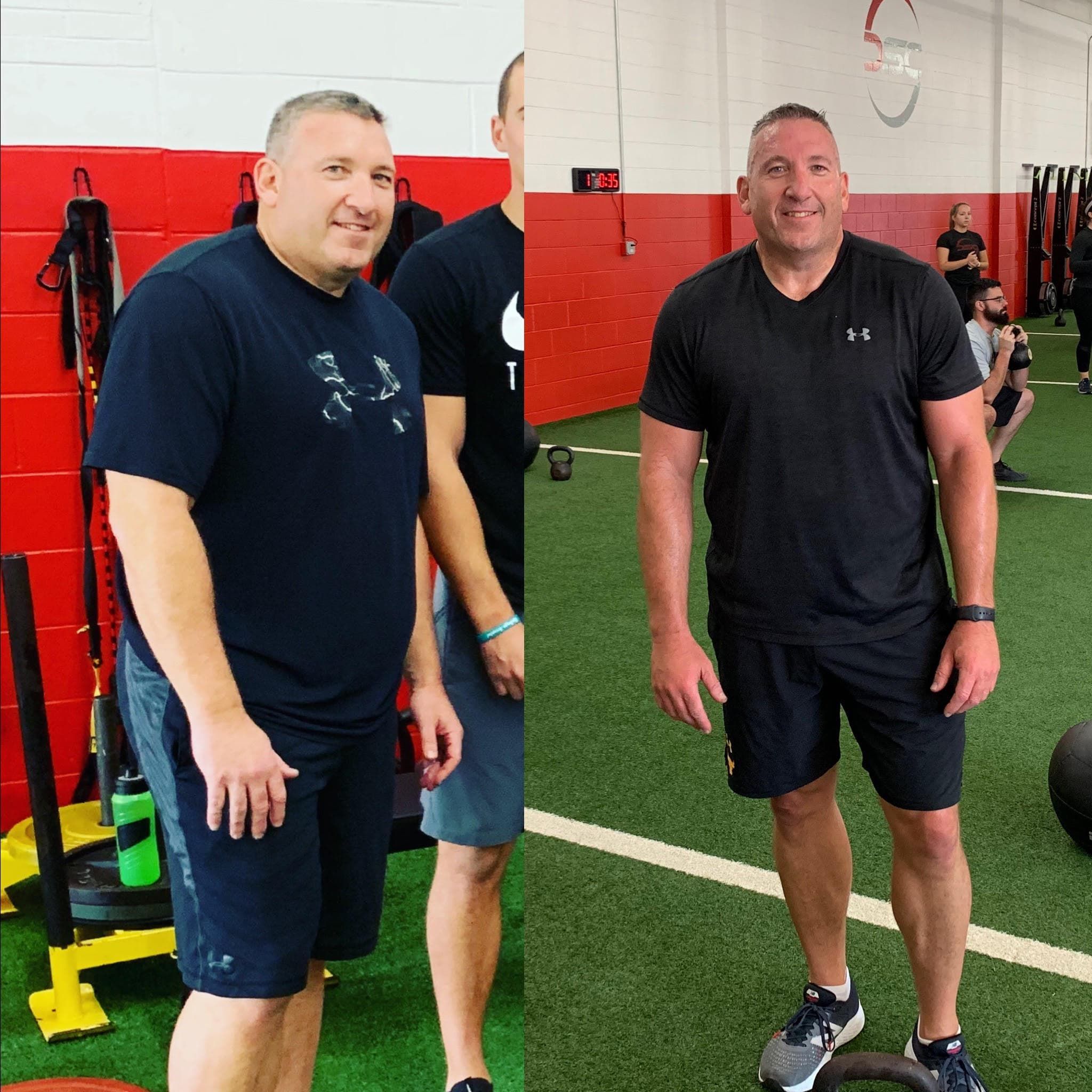 My strength has improved tremendously along with my cardio endurance.
I have never felt better and haven't had this much energy in a very long time.
It's all a tribute to the trainers and staff at DSC.
Thinking about joining? Don't hesitate!
You could not ask for a better group of trainers to motivate you on a daily basis.
- Kevin