Michelle's Incredible Results with our Nutrition Coaching Program!
Before joining DSC's Nutrition Coaching Program, I was working out a lot and seeing strength results, but was not losing weight.
I ate healthy food, but in retrospect was not eating them properly or in the right amounts.
Coming into the program I wanted to lose weight.
I have always been pretty consistent with exercise, but I had slowly gained weight over the last ten years.
On my 57th birthday this year I joked that I was taking a 'ten year roll back' and going with 47.
Now after the weight loss program I actually weigh less that I did when I was 47!
In joining DSC's Nutrition Group I was not fearful, just hesitant.
I thought that I "should" be able to lose weight on my own without any help.
I was also resistant of paying to enter a "weight loss program", figuring that I should be able to hold myself accountable and do it on my own.
I guess in hindsight if it was that easy then everyone would be doing it with no issue.
The knowledge provided in this program was the missing piece for me.
The macro approach was a whole new way of thinking and eating.
I had been eating healthy foods, but not in the proper portions or amounts for me and my goals.
From the very first week, the weight started to come off.
I found tracking my food to be so easy and eye-opening. It was what helped me the most I think!
Also staying away from processed food and alcohol was a huge breakthrough.
I started sleeping way better and overall just felt a lot better.
My experience with the program was GREAT!
I am so pleased that I joined.
DSC's Nutrition Coaches, Sydney and Beth were very helpful!
It was really a good thing for me to know that I had to report in weekly with my results and that both Sydney and Beth had access to my food diary. In the beginning that was what got me to be more accountable.
Now, I am just accountable to myself.
So far, I have lost fifteen pounds!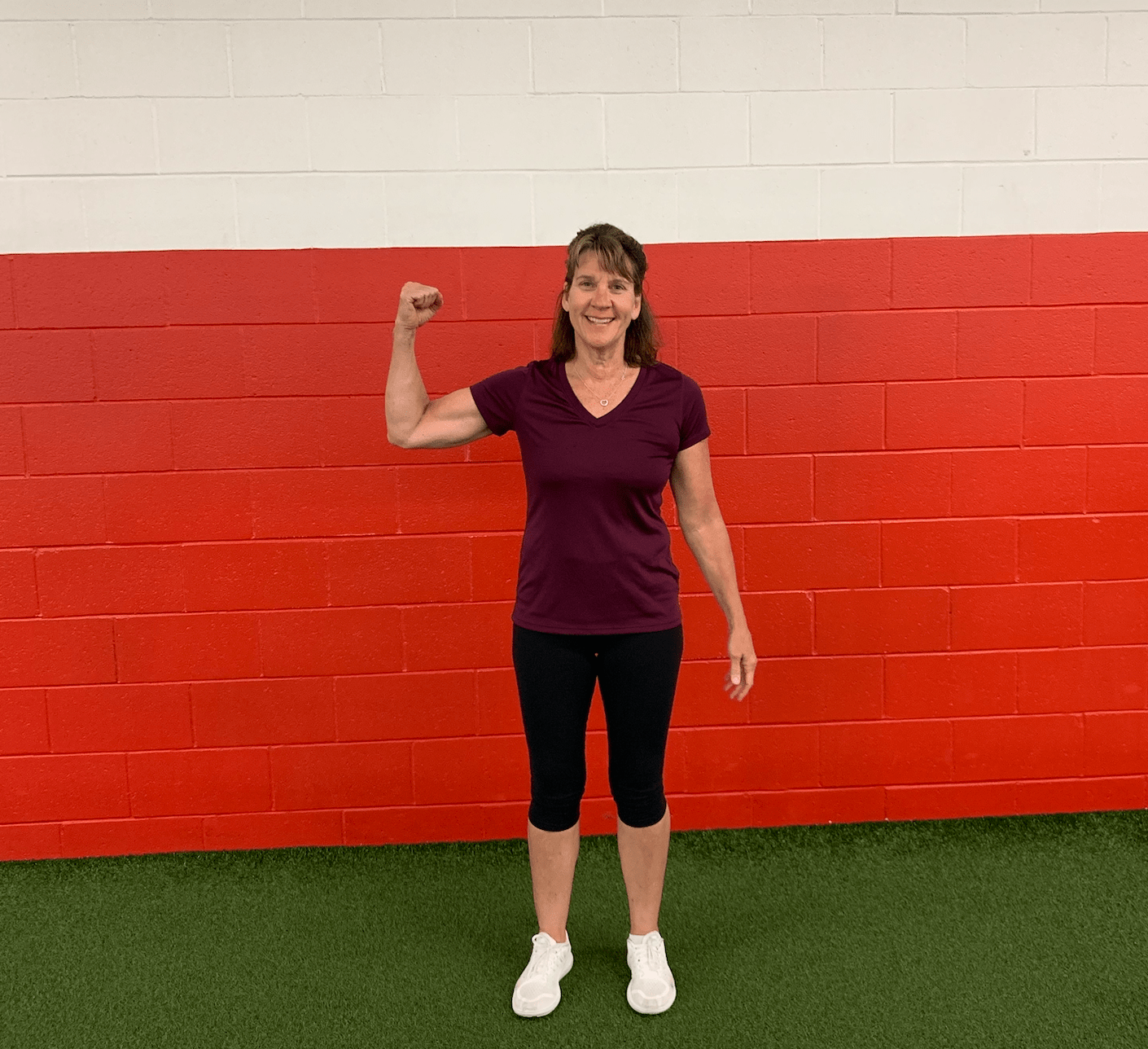 My clothes are way looser.
My energy levels are more consistent.
During my DSC workouts I notice feeling lighter on my feet and stronger.
My favorite part of the program was learning how to track what I eat.
It makes it easier to choose food when I am tracking all day; I get to see right away how my choices fit in.
Prior to joining the program I never had any idea of how much I ate. Using My Fitness Pal food tracker with the proper nutrition information that was given to me, made a huge difference.
I am still tracking my food even though the program has ended.
The world we live in has us crazy busy and we are constantly giving to others through our jobs, family, and friends.
But, it is important to take care of ourselves too!
Often times we lose sight of that.
I encourage you to go ahead and give back to yourself.
You will be so happy you joined DSC's Nutrition Coaching weight loss program!
It is so worth it!
- Michelle