Join Our Women's Only 30-Day Jumpstart Program
Over the years, we've built quite a niche for helping women feel their best with our Women's Beginners Group Training Program.
Most women who joined our program were ready to get back into a consistent workout routine or were brand new to working out. The vast majority had never been in a gym before.
They spent most of their lives taking care of others and have spent little time on their own health and wellness.
They wanted to feel better.
They wanted to lose weight.
They wanted to have more energy and get into a fun and consistent workout routine.
They then stepped out of their comfort zone, committed to change, and have absolutely thrived since joining DSC.
They've thrived with the right amount of guidance, support, direction, and community -- a community of women with similar stories and goals.
Women like Dawn who has lost over 100lbs!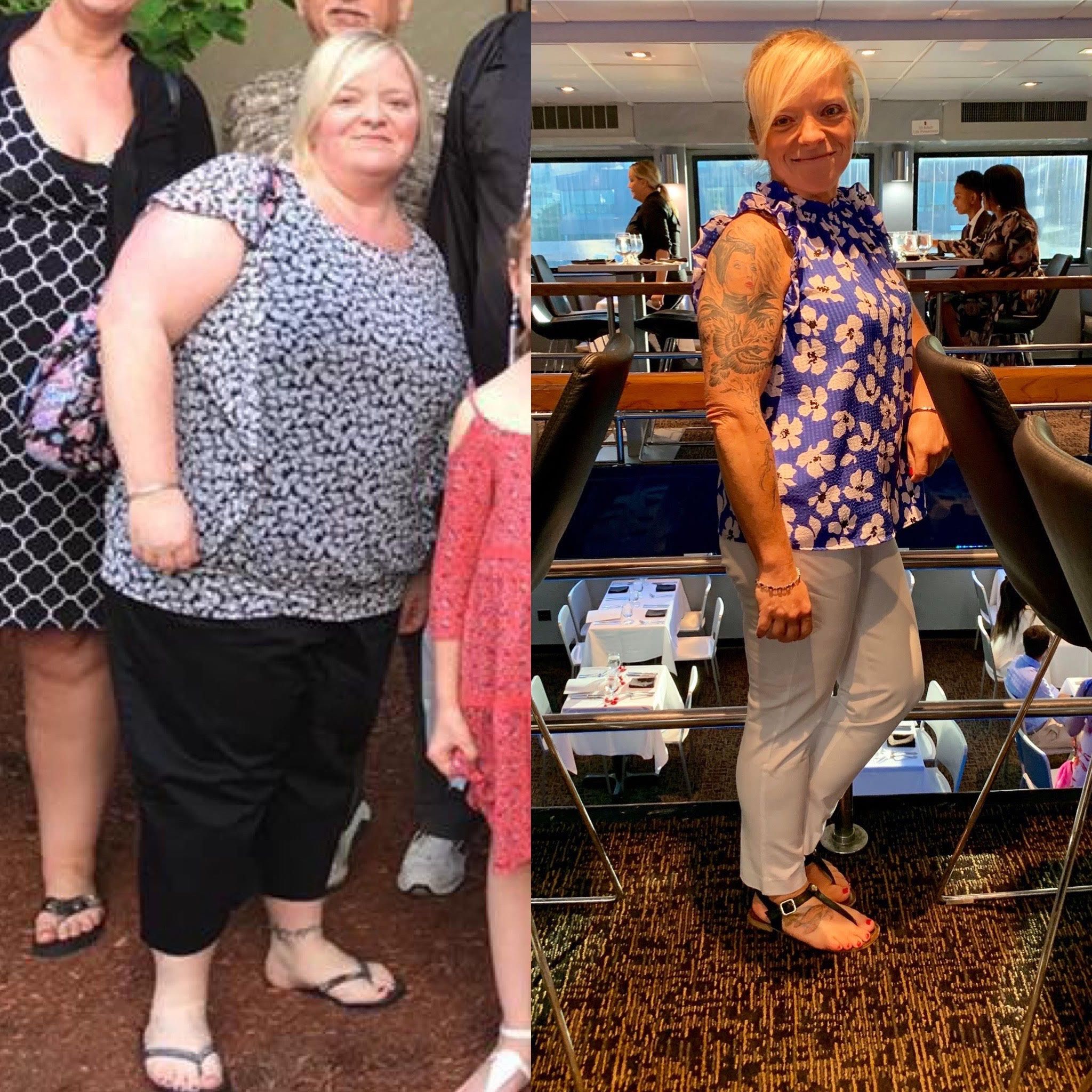 "I love everyone at DSC, they are all so smart and supportive, and never judgmental.
I've met some great people there in the other members and have made several great new friends along the way.
The other members are all so supportive too, and I've NEVER felt like I don't belong there, even when I was brand new to working out.
DSC has not only helped me physically, but I have more confidence in myself than I've had in years because I just feel so much better about myself.
The biggest impact DSC has had on me is the overall lifestyle change. I do things now I NEVER thought I'd do, like 5K's and obstacle challenges." - Dawn

Watch Dawn's interview HERE where she shares her incredible story, past struggles, successes, and experience at DSC!
Women like Mary who got into her first workout routine and lost 65lbs!


"Heading into my first night at DSC, I was having second thoughts about coming. I was afraid and kept thinking things like, "Am I too old for this?", "Am I going to make a fool of myself?" or "Am I going to get hurt?"
But then, despite all my fears, I was hooked my very first night! The coaches work right alongside of you, explaining and demonstrating everything throughout the workout. They make you feel comfortable so you get the techniques down and move at your own pace.
My overall experience here at DSC has been that joining DSC is the best decision I've ever made! I'm healthier and happier than ever!" - Mary
And Cheryl who for the first time made time for her health and lost 45lbs!

"My first night I was really nervous. I thought "What if I can't do it? What if I fail again?"
Boy was I wrong!
The moment I met DSC's coaches as well as the many women who were in my evening group that night, I knew I made the right choice!
Since joining I've lost 45lbs!" - Cheryl
Check out our top female transformations HERE.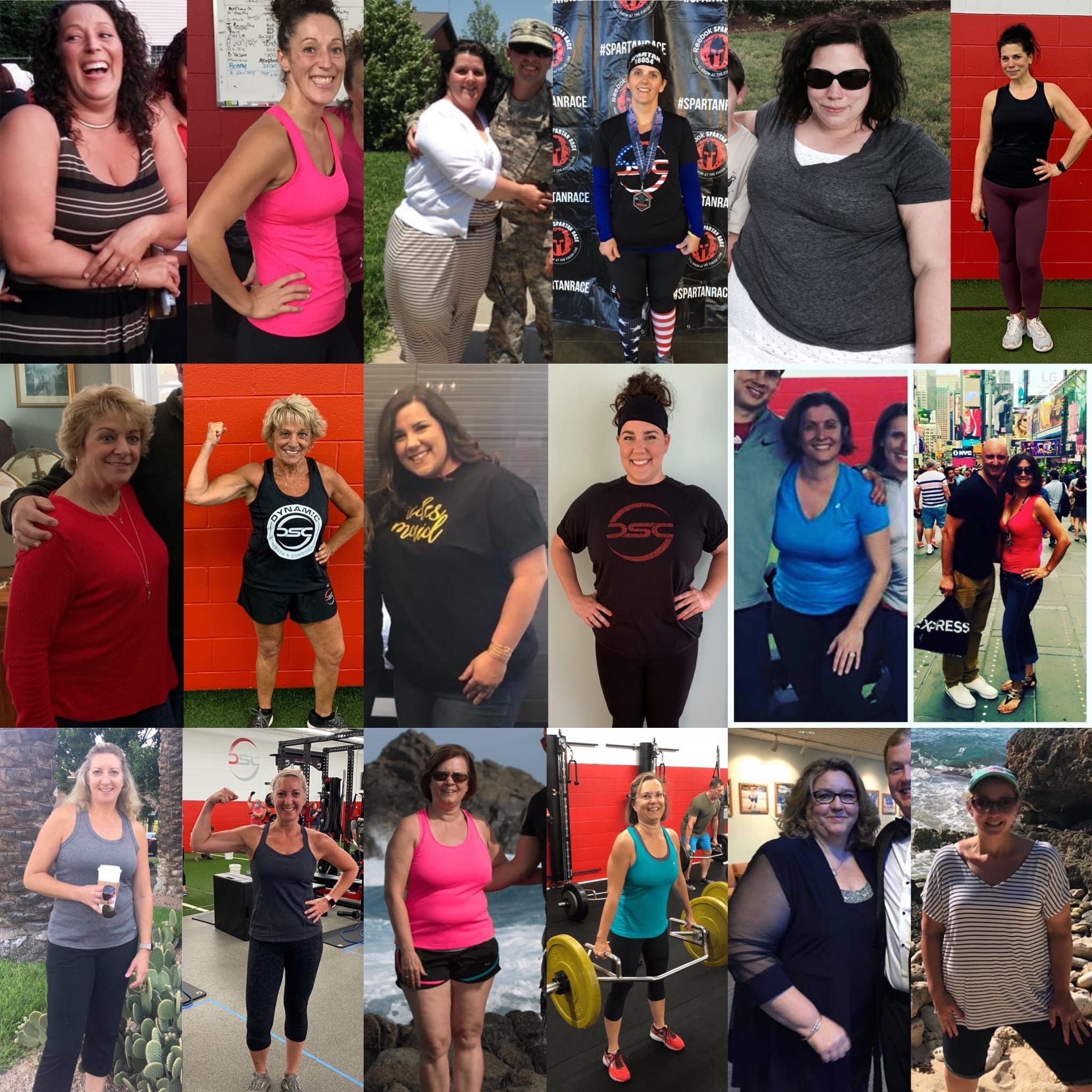 Now imagine for a moment.
Imagine walking into a gym and joining a community of women just like you.
Imagine a gym where you feel at home and comfortable.
Imagine the most friendly and supportive coaches taking you through every step of your workout.
Imagine never having to try to motivate yourself again.
Never done anything like this before?
Perfect! That's why we created this program!
We are here to slow things down and and help you get comfortable.
Injuries? No problem! We have specific ways to work around any ache or pain.
Ready to get started?
We've created a 30-day Women's Jumpstart Program just for you!
Our 30-day Jumpstart Program is all about giving you the tools, structure, and support you need to get your health and fitness routine started.
We're here to help you every step of the way.
Our Jumpstart Program combines the 2 aspects of DSC that have made our members so successful:
1. DSC Workouts
2. Nutritional Guidance
Yes, we are combining our DSC Workouts and our Nutrition Program into 30-days of support, direction, fun, and results!
1. Your workouts
Over the course of our 30-day Jumpstart Program we are going to help you get into the best shape of your life.
You will have unlimited access to our group classes at DSC where we work on low-impact exercises to:
Improve your core and total-body strength

Increase your mobility, flexibility, and posture

Decrease stiff and painful joints

Improve your cardio

Burn calories

Increase you energy
Our workouts are specifically designed for beginners and perfect for all levels.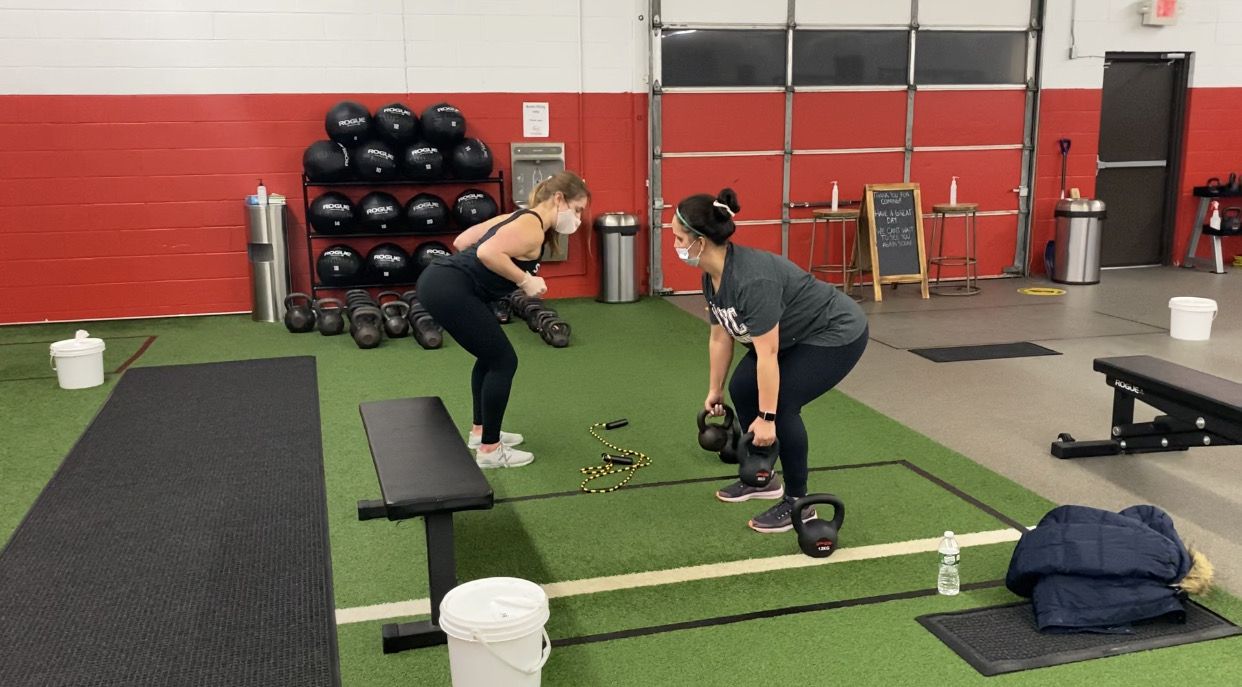 Each class will be led by our incredibly friendly coaches who will take you through every step of your workout including:
How to properly complete each exercise

How to work at your own pace

When to take breaks

How to modify around injuries

How to make progress each week
There is no thinking on your part and no competition. These workouts are all about you!
2. Nutritional Guidance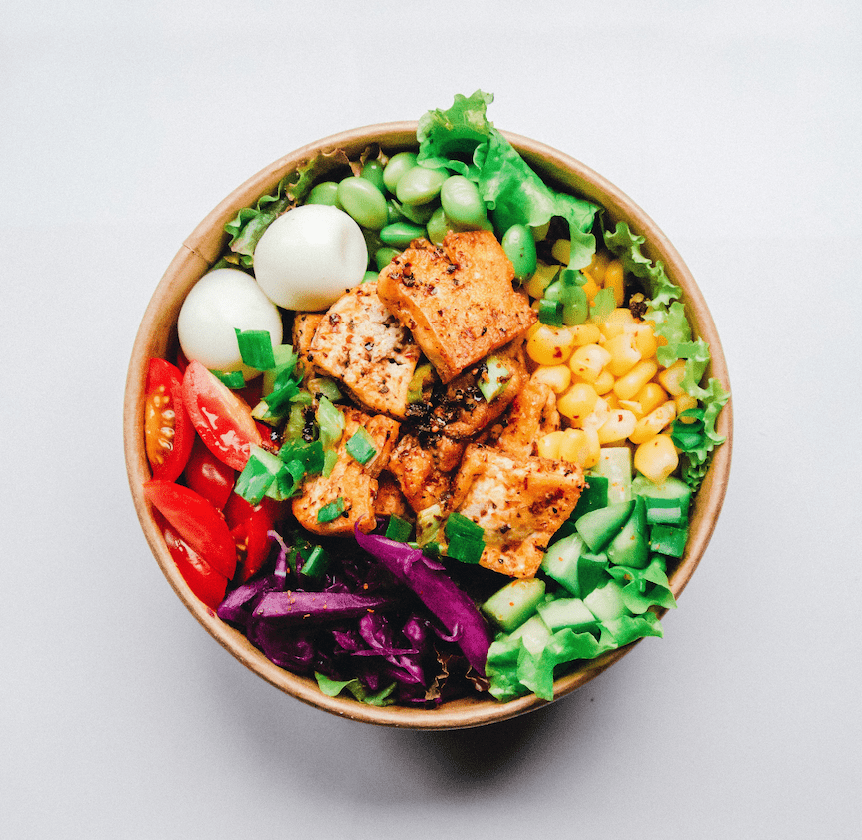 The second part of our 30-Day Women's Jumpstart Program is our nutritional guidance.
When it comes to improving your health and feeling your best, your nutrition and the foods you eat on a daily basis play a huge role.
One thing we also know is how difficult it can be to navigate good nutrition on your own. With so much information out there it can be not easy to decide what is right for you. Our mission is to make improving your diet and feeling your best incredibly simple.
No more:
Fad diets that don't work

Lack of energy

Inconsistency

Confusion and frustration

Starting and stopping
Instead, your nutritional guidance is designed to make healthy eating easy and sustainable.
It's all about simply removing poor nutritional habits and replacing them with ones that are designed to transform your health and results.
We will help you end those poor nutritional habits like skipping breakfast, late night/emotional snacking, and replacing them with easy to implement healthy eating habits like:
Learning about making better nutritional choices

Planning ahead

Creating balanced meals

Eating for fat-loss

Eating the right foods to fuel for your day and workouts

Properly hydrating

Staying consistent
We are getting started on February 20th and are opening spots for just 30 women!
30 women who are ready for guidance, support, and community to get into a consistent routine to feel your BEST!
You are going to LOVE the way you feel this year!
Click below to reserve your spot! ⬇️
We cannot wait to work with you!
Our 30-Day Jump Start Program for Women starts February 20th!
Only 30 spots are available!
Thank you for reaching out!
We'll get in touch with you soon.