Join Our NEW Online Nutrition Coaching Program!
We have some BIG news here at DSC!
On September 16th we're putting an end to your weight-loss frustration, forever!
Yes, you heard that right!
Those years of holding onto that stubborn weight are gone!
And we're going to help with our NEW and IMPROVED Online Nutrition Coaching Program.
You can now access all of our Nutrition Coaching right from your phone or laptop, no matter where you are!
Over the years, we've helped hundreds and hundreds of people just like you lose weight, improve their nutrition, and feel their best with our Online Nutrition Coaching Program.
These are Nutrition Coaching members like:
Stacey (Down 34lbs)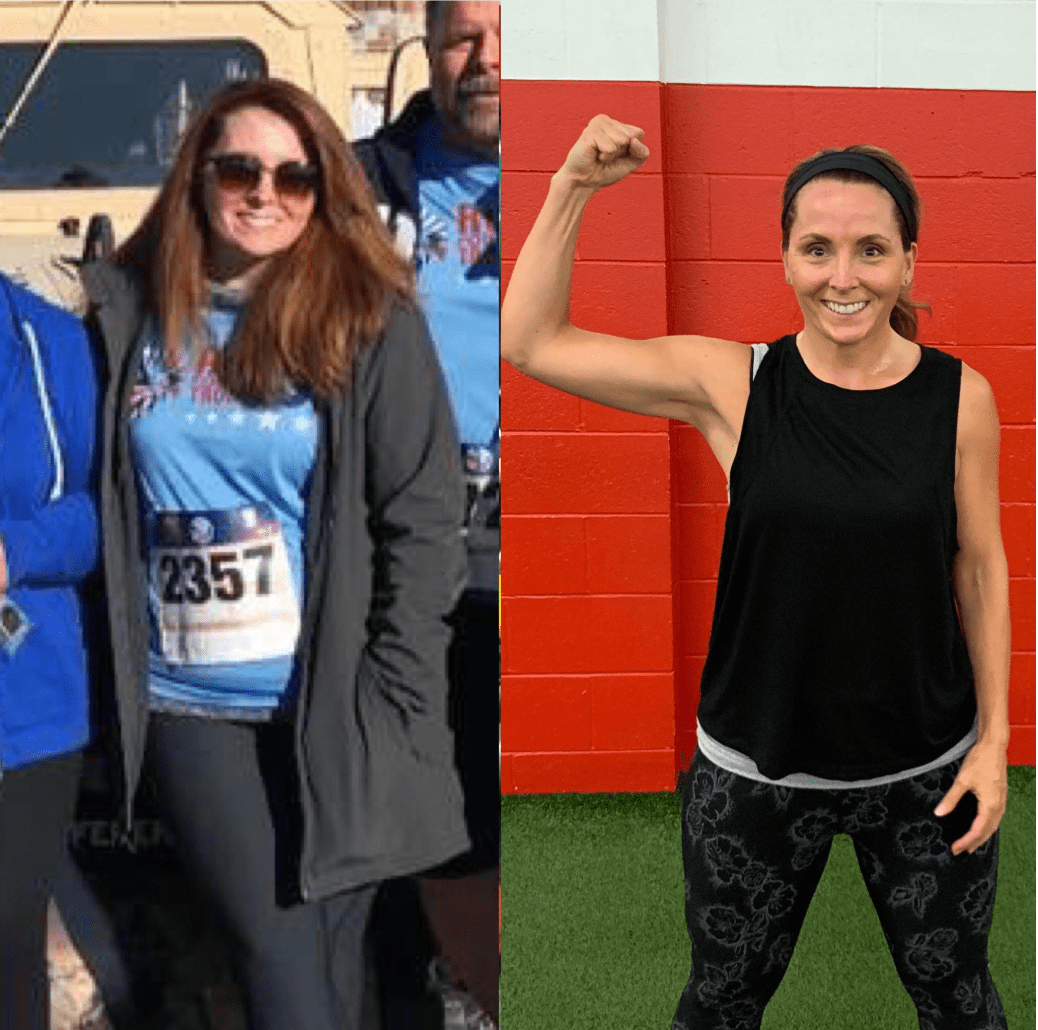 "Yes, you can lose weight and still love the food you eat!
Overall my experience with the DSC approach to nutrition has been phenomenal!! I have learned so much from the coaches!"
Christie (Down 22lbs)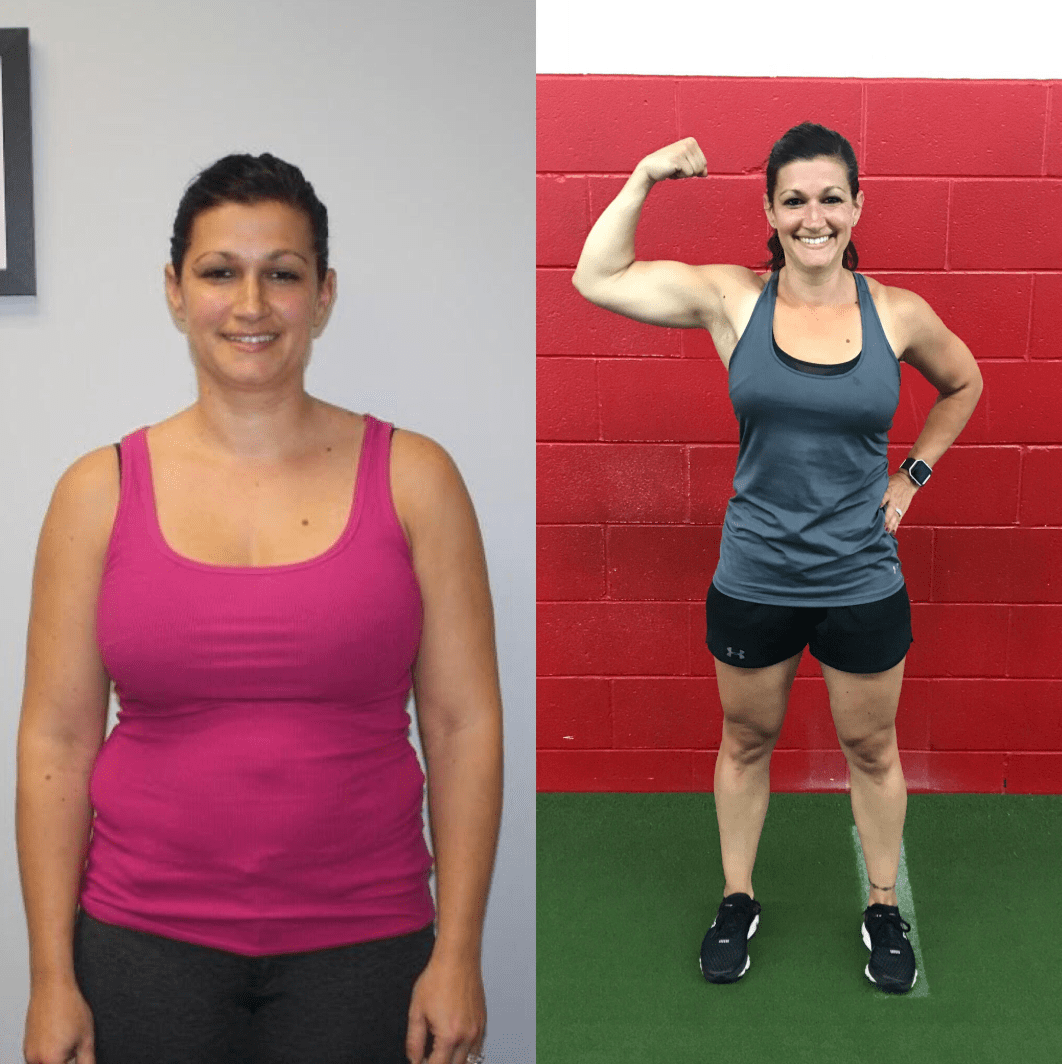 "With the help of Dynamic's nutrition coaches, I eat healthier and I have made DSC a part of my daily routine.
I have lost 22lbs, while gaining 6bs of muscle since joining the Nutrition Program!
I feel better, stronger and have more energy than I have had in a long time!"
Steve (Down 38lbs)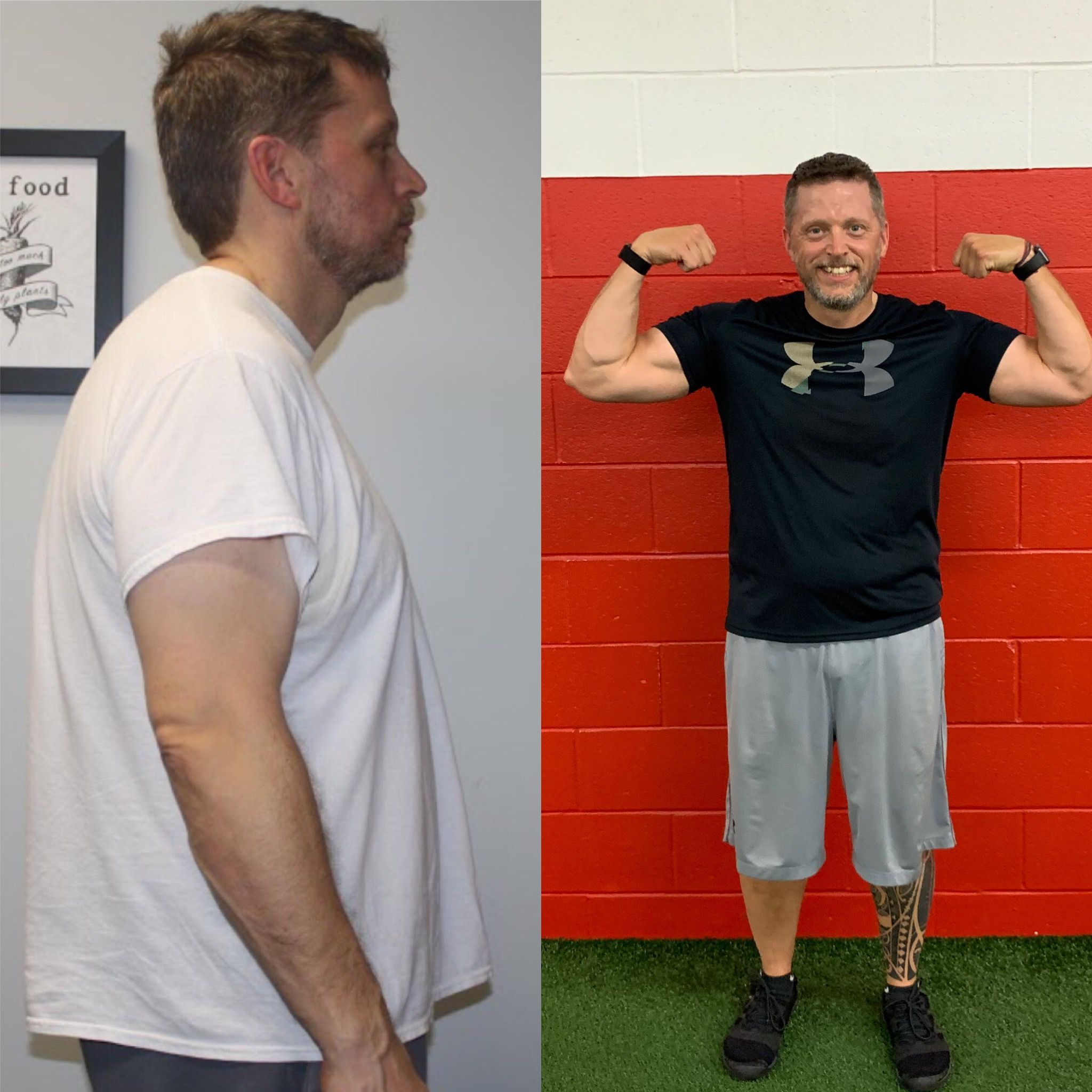 "The Nutrition Program truly is wonderful!
It provides you with excellent guidance from both the coaches and the many wonderful accountability partners also in the program.
I've lost 38 pounds, 4 inches off my waist, 2 inches off my hips and reduced my body fat by over 10%! I feel great and my energy in the gym is much better!"
Dawn (Down 88lbs)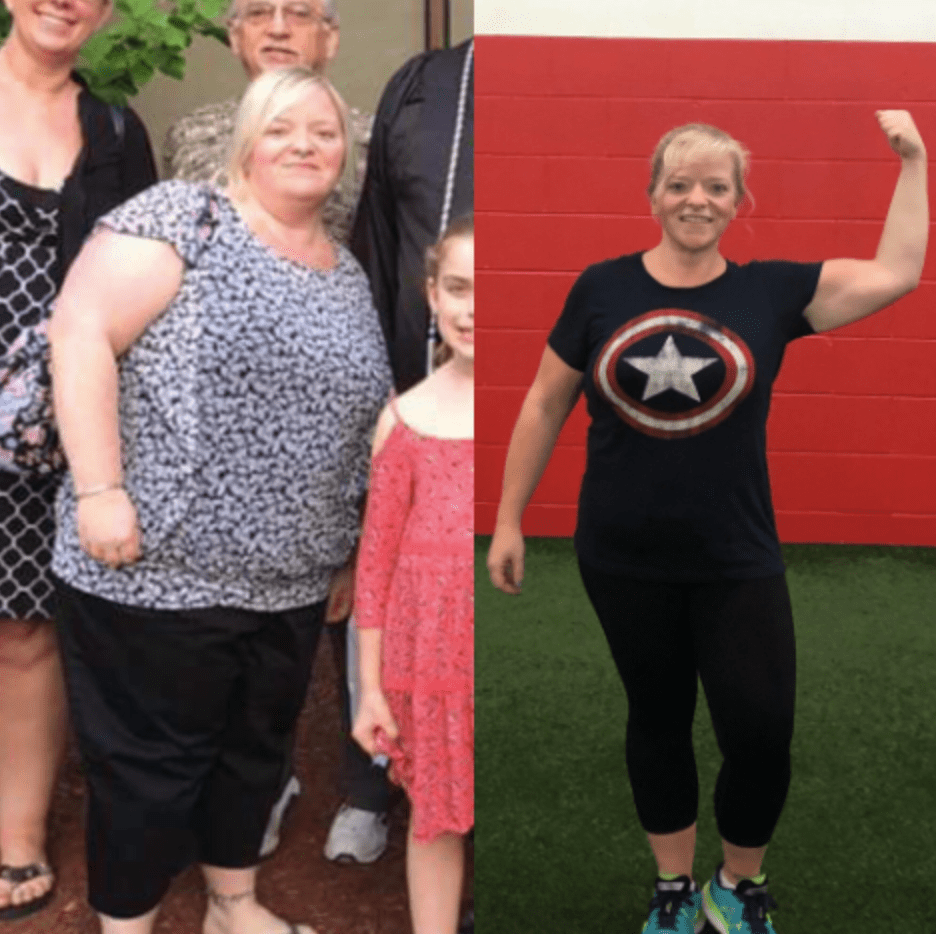 "The Nutrition Program at DSC helped me with my struggles immensely.
I learned not only how to take in the right balance of macros, but also about so many healthy foods that I could be eating daily that I actually loved and had no idea they were good for me.
I learned that actually not eating enough was the biggest cause of my plateau.
My experience with the nutrition program as well as my workouts at DSC has been a life changing experience."
Donna (Down 31lbs)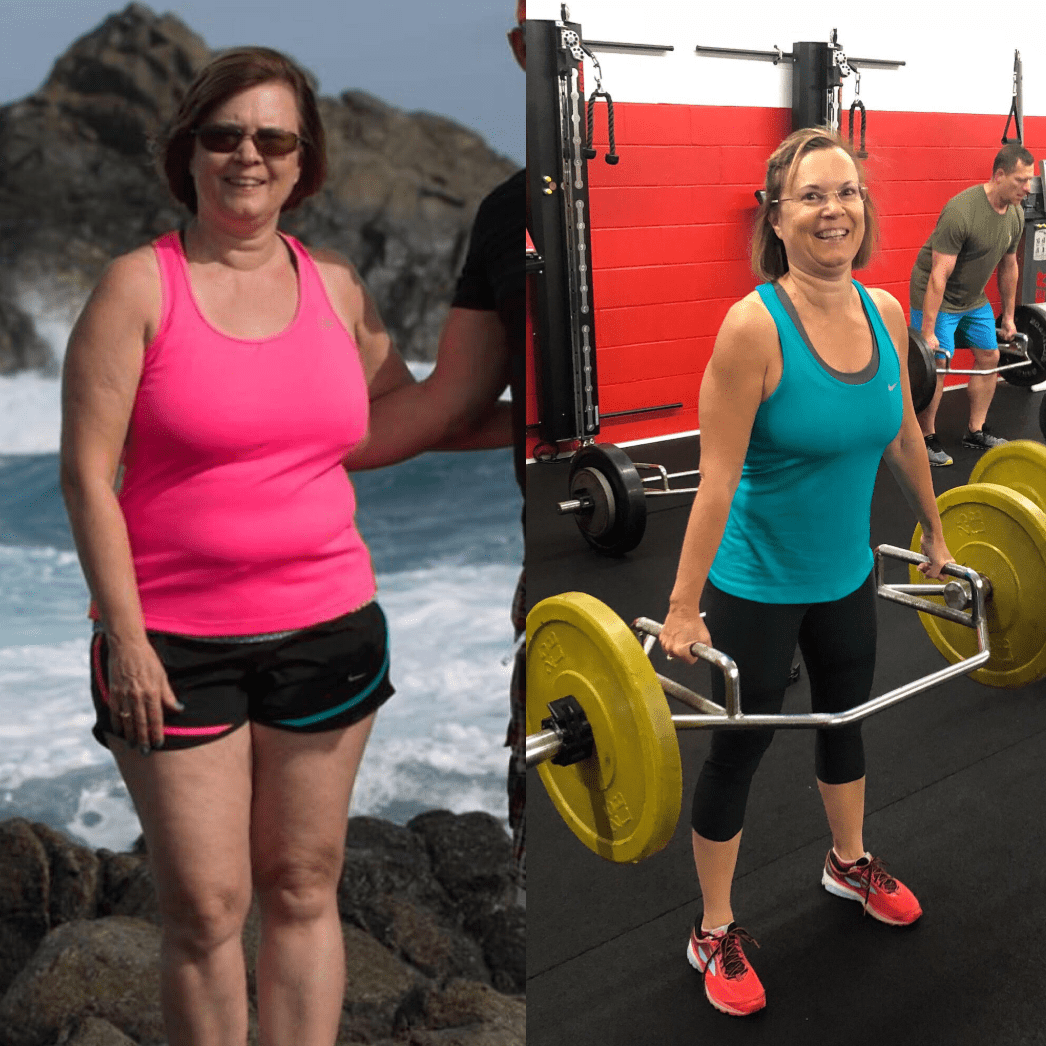 "I have more energy and know that joining DSC's Nutrition Coaching was the best thing I could have for done for myself.
One of the biggest things I think I gained from the program was the education.
Learning about carbs, fats and proteins, and learning to measure my food and control portion sizes had a huge impact on me.
In addition, although my meals are smaller, I found I can actually have a couple snacks a day so I feel like I am eating more but eating very healthy all day long.
I am eating out much less and pack my lunch and snacks for the day which makes it so much easier to eat right all day."
Jeremy (Down 100lbs)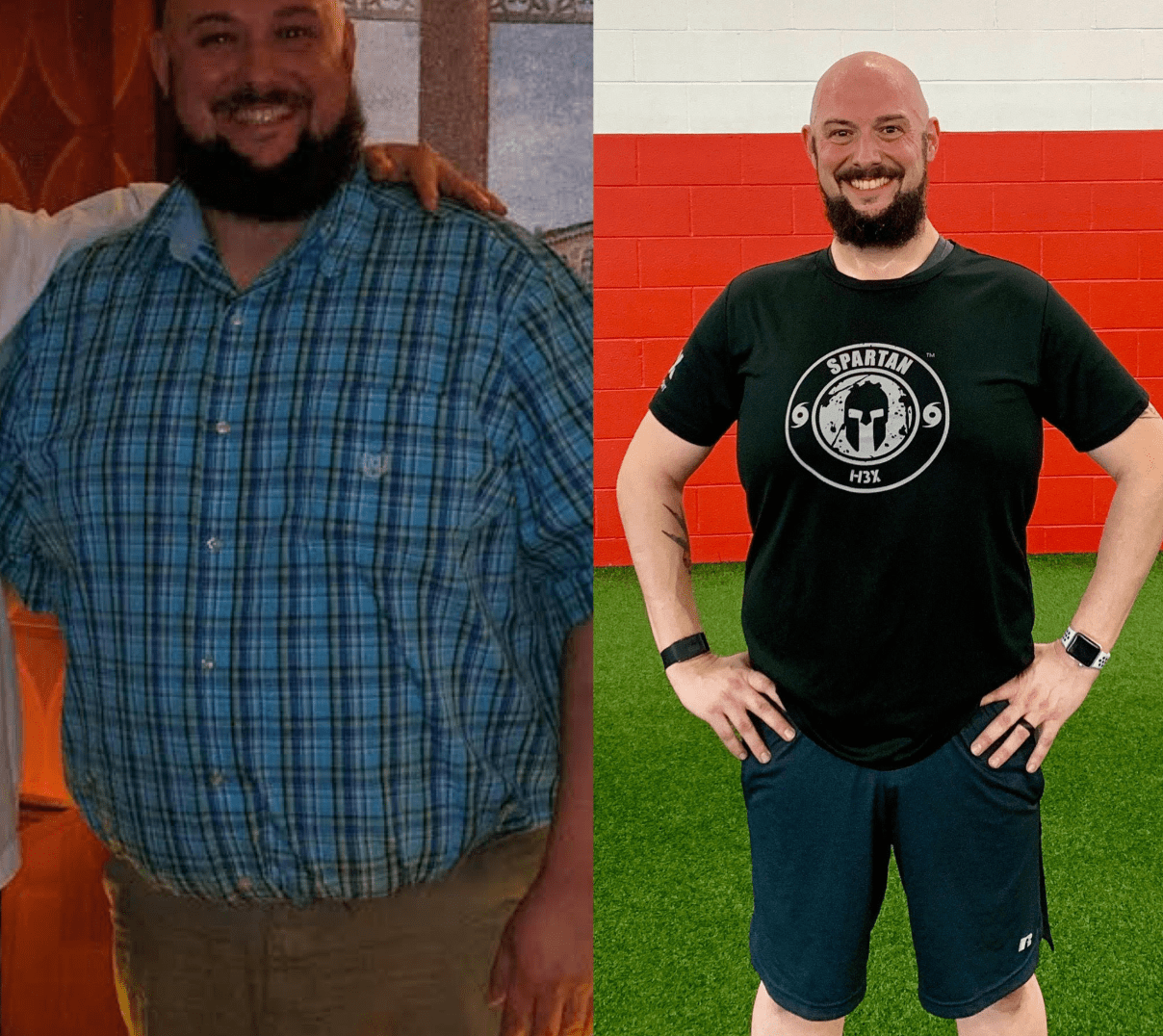 "Joining DSC's Nutrition Coaching Program opened my eyes to a whole new way to look at what, when and why I'm eating food.
Getting a handle on and learning how to build my daily calories in proper balance, and how to correct the balance of my food throughout the day to achieve my daily goals, has literally changed my life!"
These transformations entered our program with the same frustrations and concerns surrounding their weight-loss and nutrition.
They wanted to feel better.
They wanted to lose weight, have more energy, and be consistent.
They were frustrated with their lack of weight-loss.
They were confused when it came to their nutrition and wanted to know what foods they should be eating to lose fat and improve their energy.
They were ready for change.
Then they joined our our Online Nutrition Coaching Program and EVERYTHING changed!
So, how does our Nutrition Coaching Program work and why are our members so successful?
Today, we're giving you an inside look into our Nutrition Coaching Program starting September 16th and why it's going to get you into the best shape of your life!
It's time to lose weight and feel GREAT!
Let's get into the program!
1| Customization
The first week of your online Nutrition Coaching is all about to getting to know you and your goals.
From there our coaches are going to work with you to create a plan that is 100% customized to you.
We are going to show you the EXACT amounts of food to eat each day to reach your goals.
Did you know that on average, we underestimate our food intake (calories) by 40-60%.
That means we are taking in about 50% more calories than we think we are each day.
That is BAD news for weight loss as for us to be losing weight, we need to burning more calories than we are taking in through our diet.
Many of us "think" we're eating good or healthy but are actually greatly overeating and therefore gaining or maintaining our weight.
Imagine knowing each day EXACTLY what foods and what amounts of those foods to eat to be burning fat, boosting your energy, and improving your health!
We're even going to break it down to show you how many carbs, proteins, and fats to eat.
That's what our coaches are going to teach you -- how to eat for you and your goals!
That's what makes our program so special and why our members see such incredible results! It's a game-changer!
2| Simplicity
When we created our Online Nutrition Coaching Program our first rule was to make it as simple as possible.
Nutrition can be extremely confusing.
With so many diets out there and school's of thought, where do you begin?
Keto? Low-carb? Intermittent fasting? Atkins? Weight Watchers?
On top of that, most of our members are brand new to nutrition coaching and nutrition terminology.
Our mission is to make this program and improving your nutrition as absolutely seamless and simple as possible.
We're going to break down each piece of our program, step-by-step and be there 100% of the way along with you.
Think of our coaches are your online nutritional tour guides.
We are going to be walking you through exactly what we want you to focus on that day and that week.
We coach, you execute!
3| Accountability
When we ask our members their favorite part of our program, it's typically a tie between being taught exactly what/how much to eat to lose weight and the accountability of our program.
Each week our coaches are going to to have a scheduled check-in with you.
They are there for support and to help with any questions you have.
But they are also there for accountability.
Something very special happens when you have a coach to check in with each week to see how your progress is coming.
Your commitment and consistency with the program absolutely soars, and so do your results.
The problem with most diets is there is no one to check in on you or offer support and encouragement.
It's just you trying to will yourself to continue.
DSC's Online Program is the exact opposite.
Our coaches will be with you through the entire program to keep you moving in the right direction.
4| Sustainability
What we love most about our program is its sustainability.
First, we work off a habit-based nutrition coaching system.
Did you know that 40-45% of what we do during the day is based off a habit we've created.
That means half the foods we eat and the amount we eat and when we eat them is based off habit.
Remember earlier when we talked about how we underestimate the amount of calories we eat by 40-60%?
Our habits are a big reason why!
How many of us eat when we drive? Eat when we're bored? Eat when we watch TV? Eat when we're stressed? Have a late night snack?
Are we eating because our bodies need that food or is it habit?
It's habit and these habits are causing us to overeat and gain weight.
Our coaches are going to work with you to first make you aware of these habits and then create new ones to keep you on track.
These are habits that will stay with you forever, creating a sustainable approach to better nutrition.
Finally, we aren't going to force you to eat certain foods or cut certain foods out.
We all like and dislike different foods. We all have various food allergies and so on.
Another reason most diets don't work is restriction. It only lasts so long before we give in.
That is the beauty of this program; we're going to show you how to balance your meals throughout the days and weeks to reach your fat-loss goals!
Yes, you can still eat the foods you love and lose weight!
Our next Nutrition Coaching Program starts September 16th!
Lose weight. Feel Great!
Click below to get started! ⬇️