Join our 8-Week Online Fitness and Nutrition Program!
In just a few weeks, we will be kicking off our 8-week Online Fitness and Nutrition Coaching Program.
For the first time ever, we have taken our DSC workouts and our Nutrition Coaching and put them together, for you online!
Yes, the very programs that have helped thousands of people completely transform their health and lives are now available to you right from home.
These transformations include DSC members like:
Jeremy (Down 100lbs)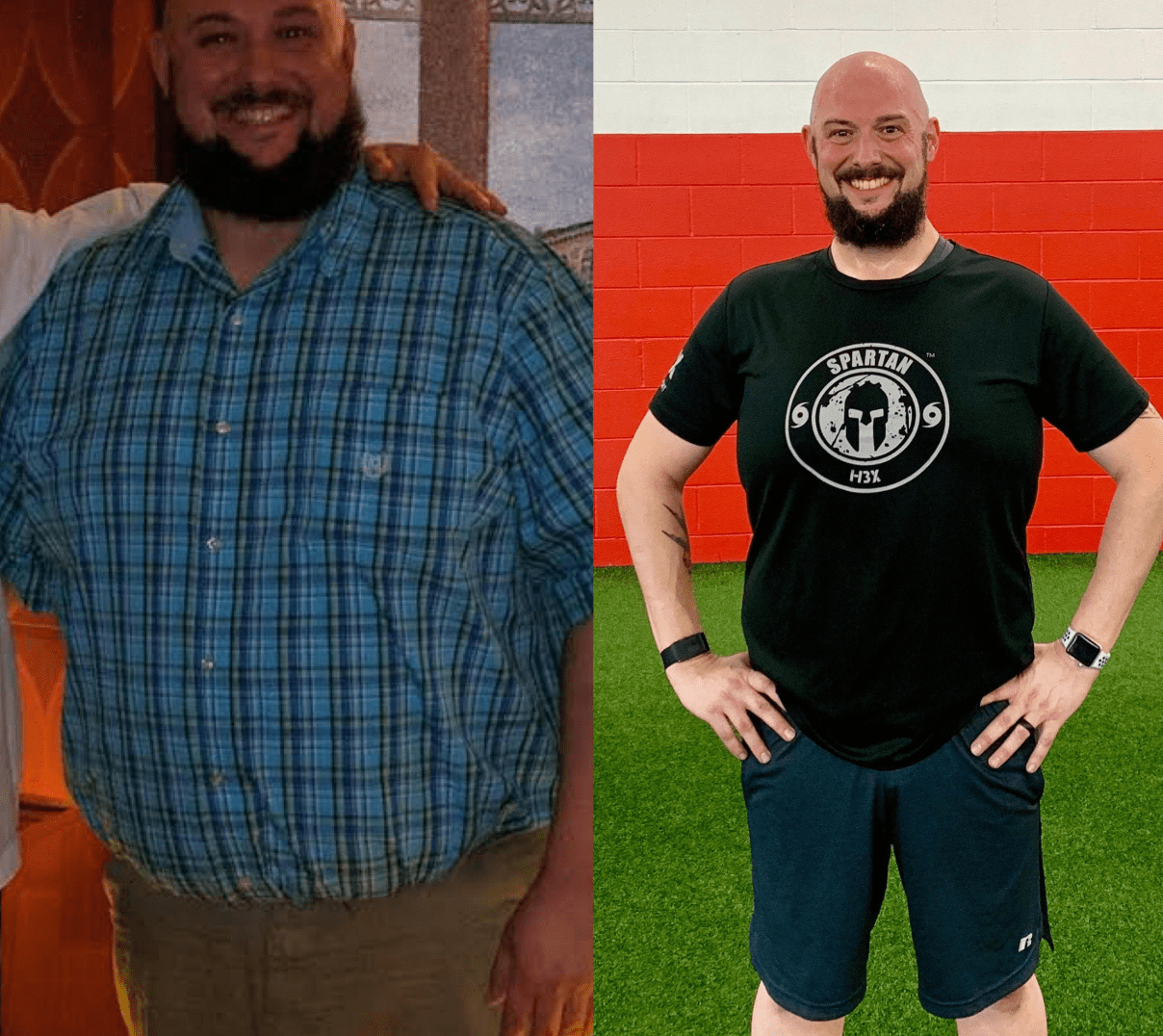 Deb (Down 90lbs)
Dawn (Down 88lbs)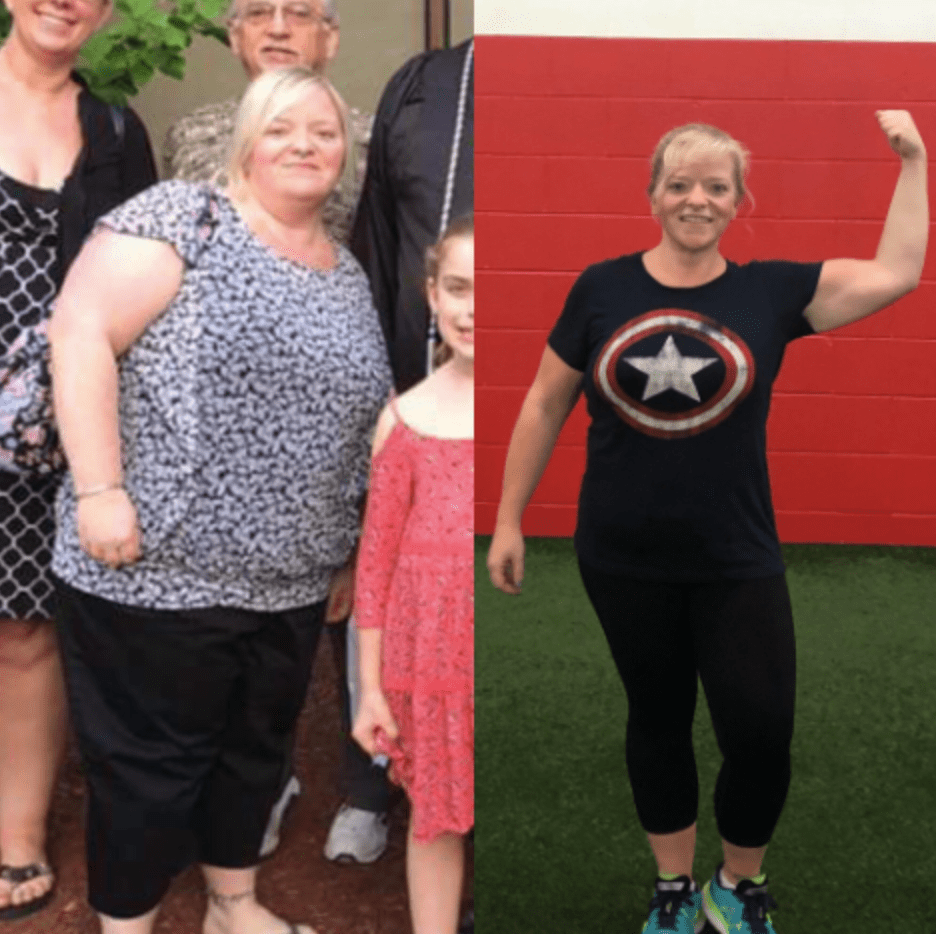 Shelley (Down 65lbs)
Jeff (Down 40lbs)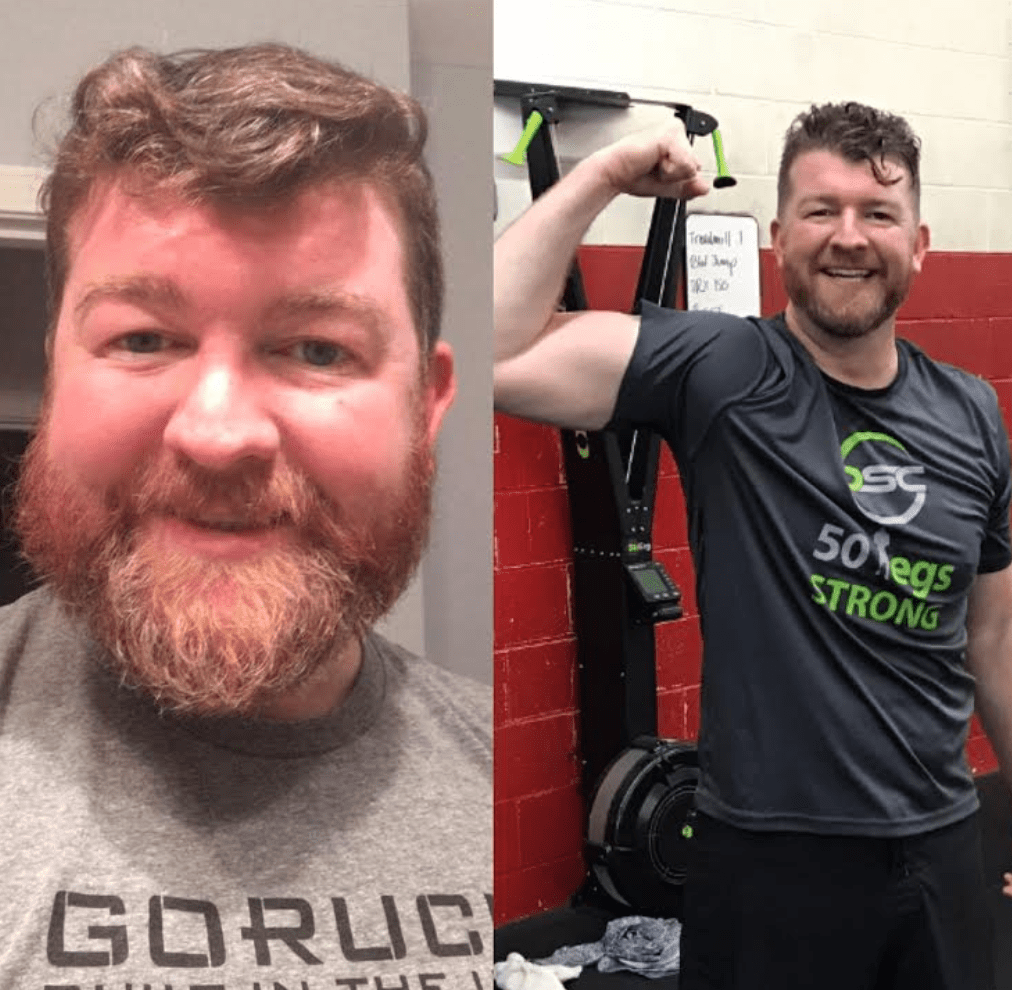 You can also check out our biggest Women's Group and Nutrition Coaching Transformations HERE and HERE!
You're ready for your transformation!
You're ready to feel better, have more energy, lose weight, and get into a consistent routine!
So, why hasn't it happened yet?
Time.
We certainly understand the busyness of life.
Work. Kids. Relationships. Travel. Etc. Etc.
It can be tough to make time for yourself to get to the gym consistently and to work on your nutrition.
Support.
Improving your health and fitness is hard enough.
Now try to do it on your own.
No support, no accountability.
That is recipe for disaster.
In fact, it's the #1 reason why 80-90% of people who set a New Year's Resolution to get in shape quit within the first 2-weeks...they try to do it alone.
Our biggest transformations at DSC talk about how important the support of our coaches and the DSC community was in their success.
Direction.
Where do you start?
Which fitness program is right for you?
What and how much should you eat?
Are you doing the right exercises and are you doing them correctly?
These are some of the many questions and concerns our members have before joining DSC.
Our team is here to guide and direct you every step of the way.
Injury.
Bad back?
Stiff knees or shoulders?
Injuries like these are many of the concerns that most people have before starting a fitness routine.
It is also these same concerns that prevent most people from ever starting.
So, what do the reasons that keep people from fitness success have to do with our Online Program?
EVERYTHING!
This is exactly why we created our Online Fitness and Nutrition Coaching Program!
We are here to remove every roadblock in your way to getting you into the BEST shape of your life!
Let's get into the top 4 reasons why you should join our Online Program!
1. Convenience
Busy?
We've got your back!
You can access your home workouts (perfect for all abilities), nutritional guidance, weekly videos, and meal plans at your convenience.
On top of that, a big part of our coaching early in the program is on strategies to help you make time for you and your health so you can get the most out of these 8-weeks.
2. Home Workouts
New to fitness and working out?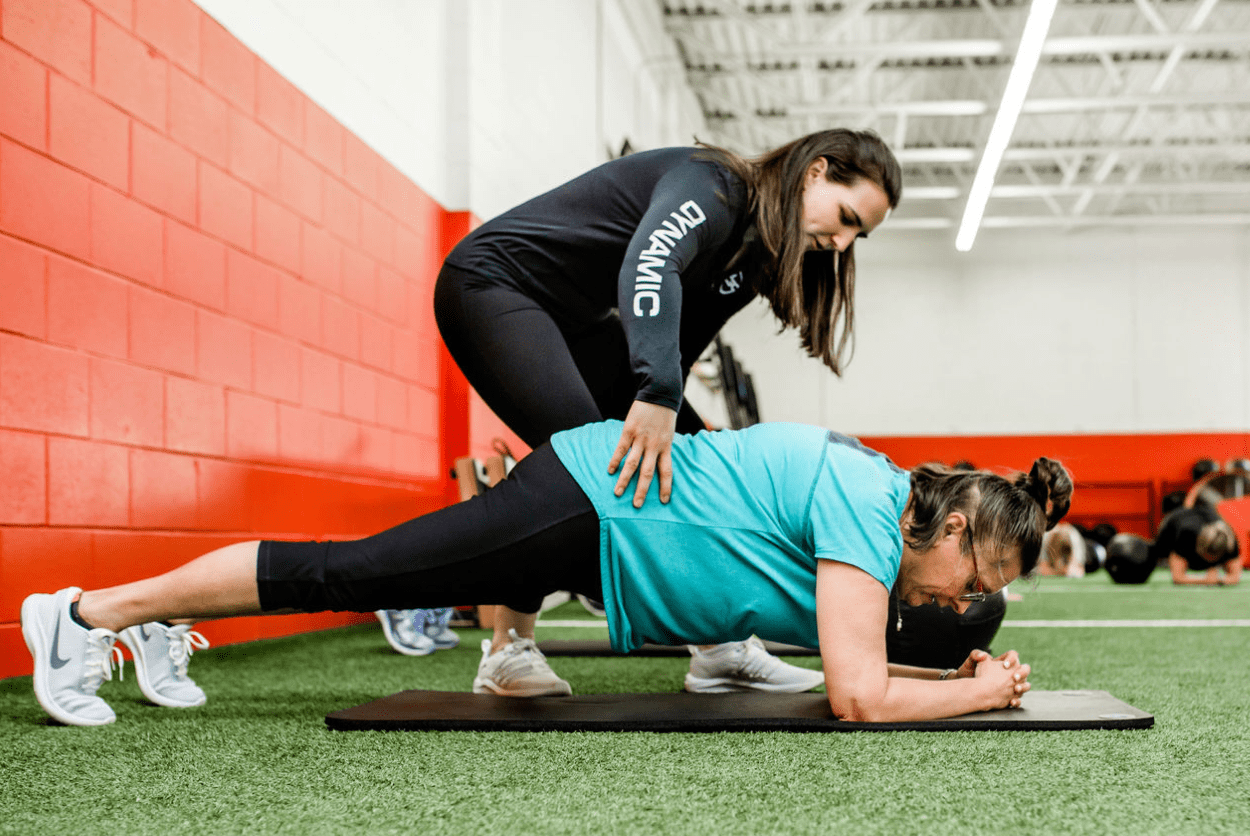 Perfect!
Most of the members that join DSC, including our BIGGEST transformations were brand new to the gym before DSC.
Our online program is specifically designed to for beginners or those ready to get back into a consistent routine after a busy summer.
Think of me as your home fitness tour guide.
First, I'll be taking you step-by-step through your workouts.
These will consist of warm-ups where we focus on flexibility, posture, core strength and getting your body prepared to workout.
From there will be your strength and cardio workouts.
All you need is some space and the workout band we will send in the mail. BOOM!
Just starting working out? Injured? Aches and pains?
No problem!
Our workouts are always done at your own pace where you can press pause at anytime.
We will also be breaking down each movement and clearly showing you how to do each and every exercises at a beginner/low impact and intermediate level, including modifications for common injuries around your knees, back, and shoulders.
There's no thinking on your end, just effort, some sweat, and lots of FUN!
3. Nutritional Guidance
Do you have confusion or even frustration surrounding your nutrition?
You are NOT alone.
With so many diets and information out there, where do you start?
What do you eat and how do you stay on track?
Over the course of the 8-weeks, I will be working with you to easily instill small and manageable nutritional habits that will have lasting effects on your health.
My goal is for this program to be as simple yet effective as possible.
I am going to coach you through a variety of topics like which foods are most important for fat-loss, how to eat before and after your workouts, how and why you should eat mindfully, hydration, and more!
On top of that, our Nutrition Coaches have created some awesome fat-loss sample meal plans for you to follow.
4. Support
Need help maneuvering all of this?
We are here for you 100% of the way!
On top of your workouts and nutritional guidance, and weekly coaching, I will be there throughout your 8-weeks to answer any questions you have along the way.
With the right program, the right direction, guidance, and support, you're on your way to the healthiest and happiest you, EVER!
Our Online Fitness and Nutrition Program Starts August 19th!
It's time to feel your best -- right from your home!
Click below to reserve your spot!