Join our 8-Week At-Home Fitness Challenge
The home fitness and diet program you've been waiting for is here.
Yes, on October 26th we are kicking off our 8-Week At-Home Fitness Challenge!
This program is specifically designed to remove all the roadblocks between you and and your fitness goals and make it easy to get into the best shape of your life right from home.
It's time to make looking and feeling your best, easy, simple, and manageable.
We've combined our:
Online home workouts (perfect for all levels)

Easy to follow diet guide and meal plans

Weekly coaching (tips, skills, and habits to be successful from home)

Unmatched support
...into one program dedicated to helping you look and feel your best this fall and winter.
We are here to help you get into the BEST shape of your life in 6-weeks right from home!
One thing we know is that 2020 has been incredibly challenging and well, a weird time for most of us. Maybe you were able to get some workouts in from home and eat well, but for many of us that just wasn't the case.
The motivation wasn't quite there and we weren't able to get a workout routine started on our own.
But now you are ready! You're ready to get started. You're ready to get into a consistent workout routine and learn how to eat better.
It's time. It's time get you on your way to looking and feeling your best this fall!
DSC is here to help.
We've taken the exact workouts, nutrition & meal plans, and support that have helped thousands of people completely transform their lives and put them into one home program just for you.
What is so exciting about this program (other than the results you're going to see) is how simple it is. We know things have been hard. We know the craziness of the past several months have taken a toll on us mentally as well as physically.
We are here to help you build some tremendous exercise, diet, and weight loss momentum and have you looking and feeling your best this fall and winter.
Are you new to working out? Has it been a while since you were in a consistent exercise routine? Unmotivated and frustrated by the typical unsupportive gym experience? Ready and excited to make some incredible progress?
This is the challenge you've been waiting for!
You'll get into a consistent workout routine, burn fat, build strength, and get into the best shape of your life...all from the comfort of your home!
Let's get into exactly how our 8-Week At-Home Fitness Challenge works:
1| Simplicity
These are challenging times no doubt. You have a lot going on and you're most likely not looking to add more stress to your plate. If this is the case, you're going to LOVE this challenge, particularly because of how easy and simple it is.
This program is based off incredibly easy to implement, yet incredibly powerful habits. Nearly half of the things we do each day are based off habits. Imagine changing some of those habits for the better and then implementing new, healthier habits that keep you working towards your goals on a daily basis.
As you know, consistency is the name of the game. The more consistent you are with your fitness, eating healthy, and sleeping well, the better your results will be.
That is our mission. We are going to teach you how to get into a consistent routine.
We will show exactly how to make small yet, manageable changes to your daily routine that will have the biggest impact on your results. The key to this is how easy these will be to implement into your day. These are your new habits and make up the 3 pillars of our challenge. They consist of:
Over the course of your challenge we're going to teach how to develop these habits like getting your exercise in, eating the right foods, sleeping better, and drinking more water, even with the craziest of schedules.
You're going to LOVE the way you look and feel!
2| Your Accountability Calendar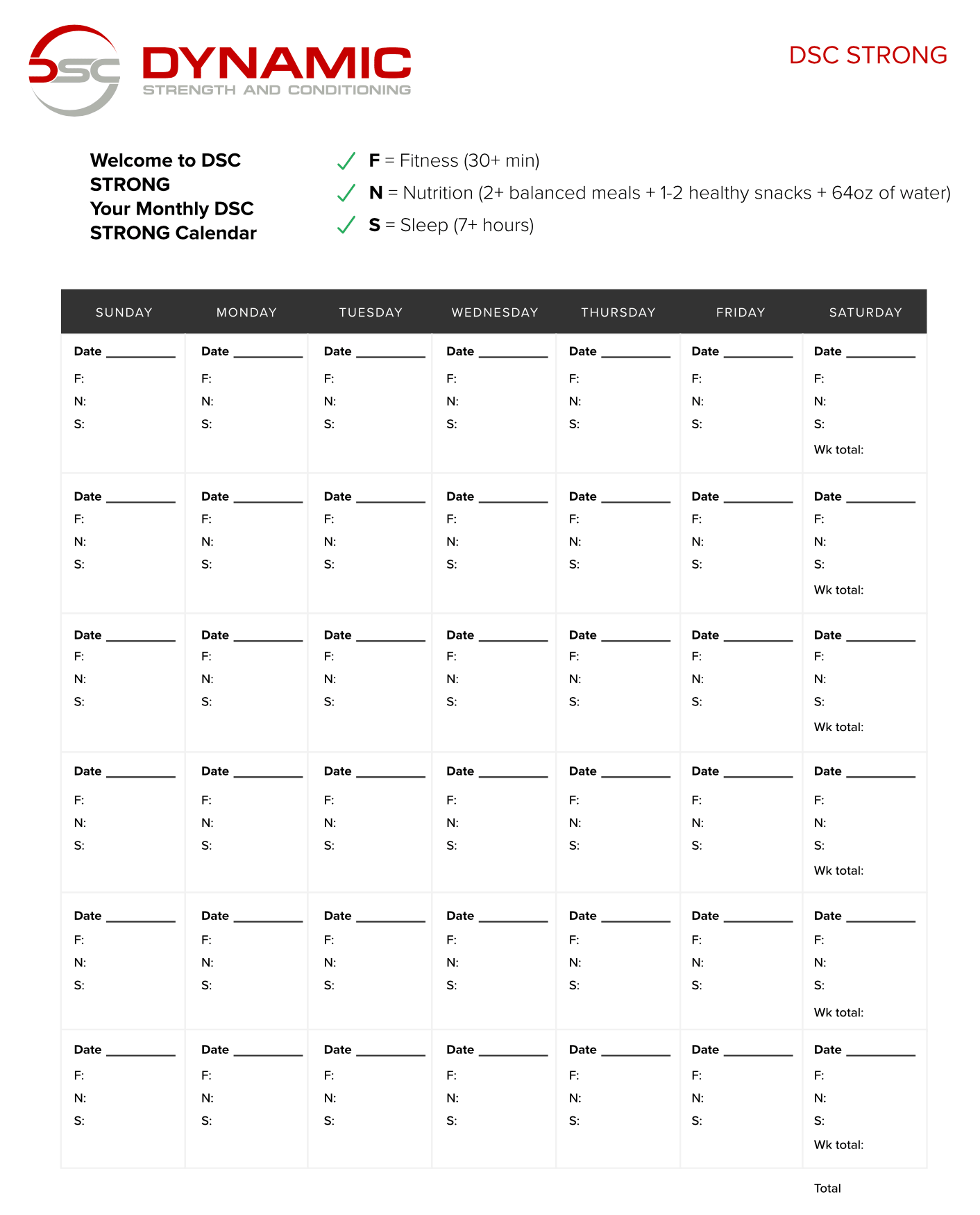 The most important piece to your challenge is your accountability calendar. Once our program begins on October 26th, you will be sent your DSC calendar. This document will include:
How our 8-week challenge works

How to set goals for the program

How to track your progress

Your 3 DSC daily pillars (fitness, nutrition, sleep) for you to focus on each day
At the end of your document will be your 8-week calendar.
Once you've completed your healthy habit or pillar for the day, you will check it off on your calendar. This will keep you consistent, on track, motivated, and making incredible progress!
Complete your easy-to-follow daily tasks for the day, check it off, and see incredible results. It's that simple.
3| Online Home Workouts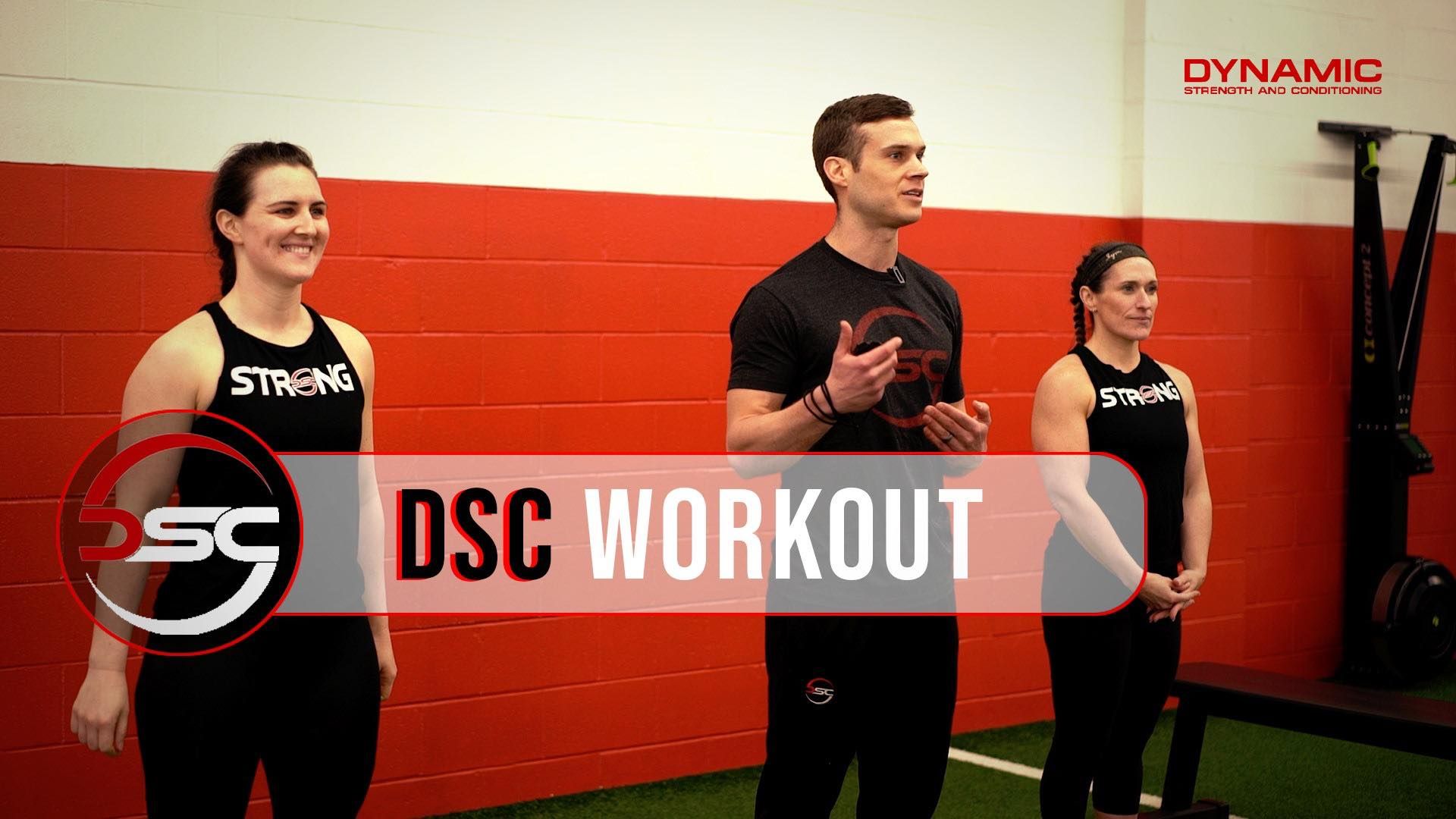 Need some fitness motivation? We have your back! Welcome to your fitness pillar.
Your 8-week challenge includes daily coach-led home workouts, perfect for all levels. All you need is a little space and a TV, phone, laptop, or tablet to follow along with your workout. Adding weight to your workout is optional but not needed. You can include traditional weights into our workouts like a kettlebell, dumbbell, or medicine ball. You can also use household items like a gallon of water, a backpack or duffle-bag, filled with something to add weight like clothing.
Each workout is an hour in length. Our coaches first lead you through a full warm-up. We then move to the strength (core and total-body) and cardio portion of your workouts to shred fat, build strength, and improve your fitness.
Every exercise is coached and demonstrated so you know exactly how to do it and at what speed. We show both an advanced and beginner/low-impact version of each exercise, depending on your current level.
These workouts are all about you. You simply follow along and we make sure you move, sweat, have fun, and work at your own pace.
4| Easy-to-Follow Diet Guide & Meal Plans
The area that is going to have the biggest impact on your fat-loss and overall results will be your diet. Your diet refers to the foods you eat on a daily basis and how much of those foods you eat. Welcome to your nutrition pillar.
We are going to arm you with the most important diet habits during this program to get you looking and feeling your best. These habits include:
How to build balanced meals

Eating for fat-loss

Meal prep and planning ahead

Grocery shopping

Portion control

Hydration

How to eat before your workouts

Healthy snacking
We will also be providing weekly healthy and fat-loss meal plans that are incredibly easy to both shop for and implement in your and your family's meals. They taste great and are super easy to make.
5| Results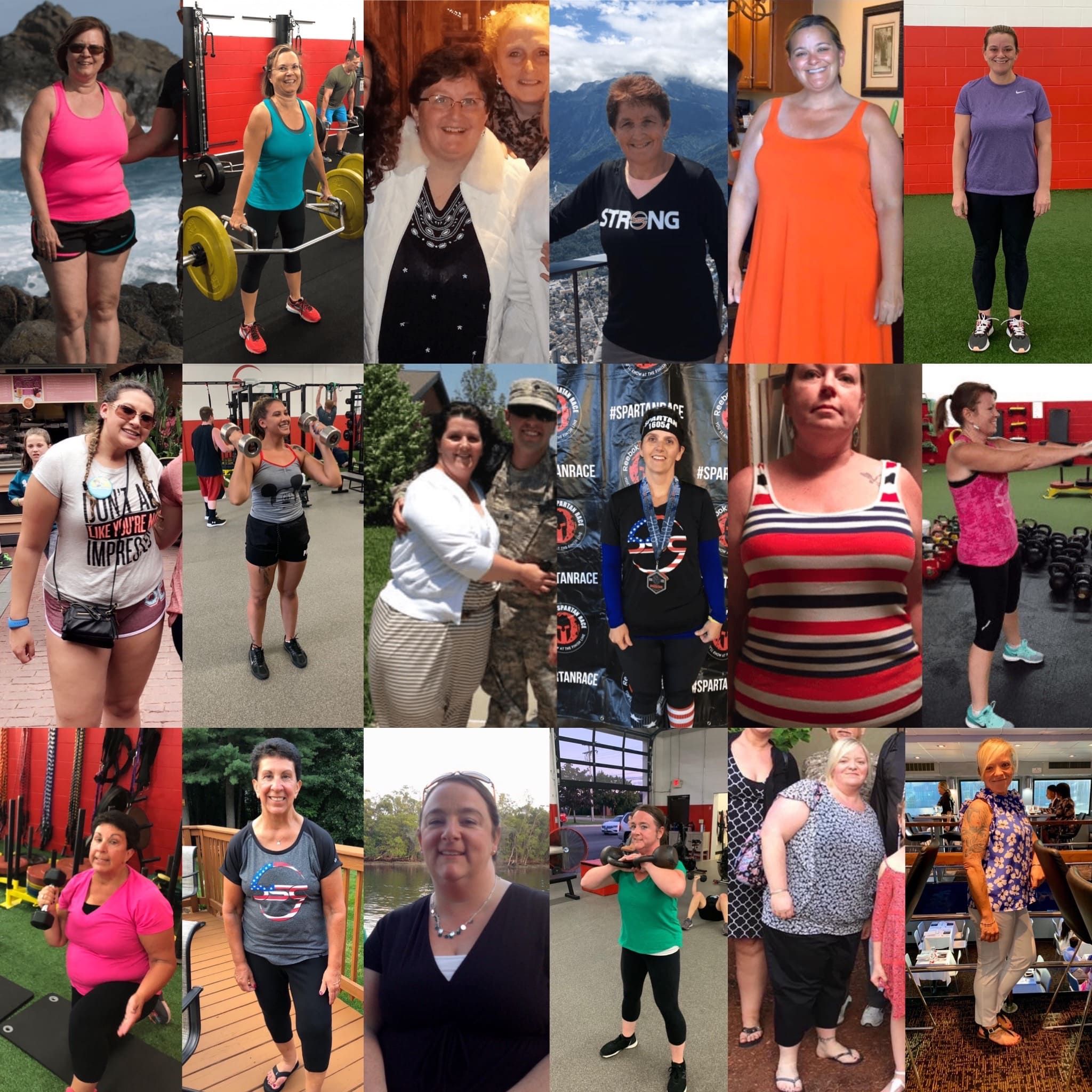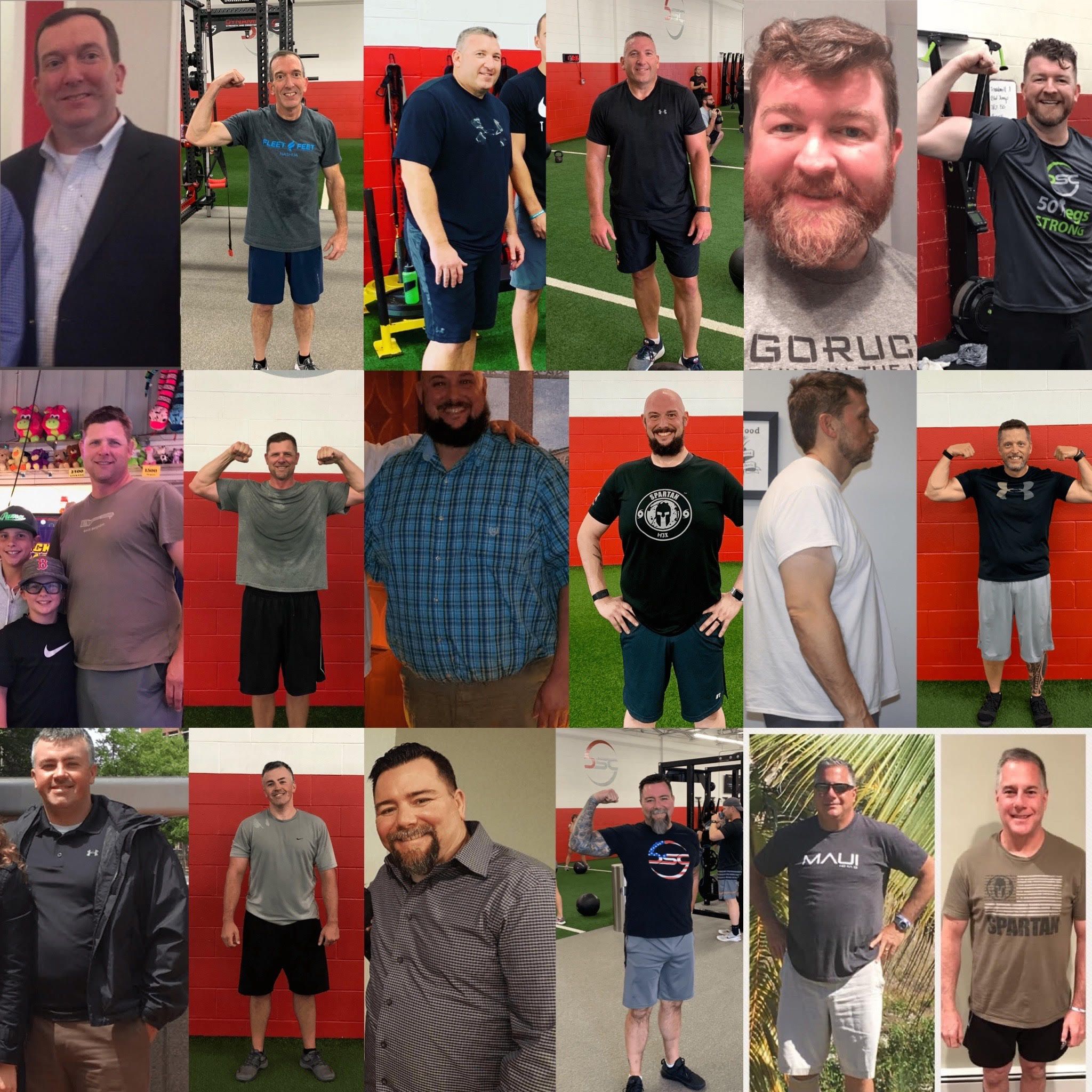 When you combine incredibly easy to implement daily habits like exercising and eating well with consistency, results soar!
Not only are you going to feel great after these 8-weeks but these are life-long habit changes that will help you improve your health, longevity, and fitness for the long-haul.
You are going to LOVE the changes you're able to make over these 8-weeks.
Your transformation starts Oct 26th!
Only 30 spots available.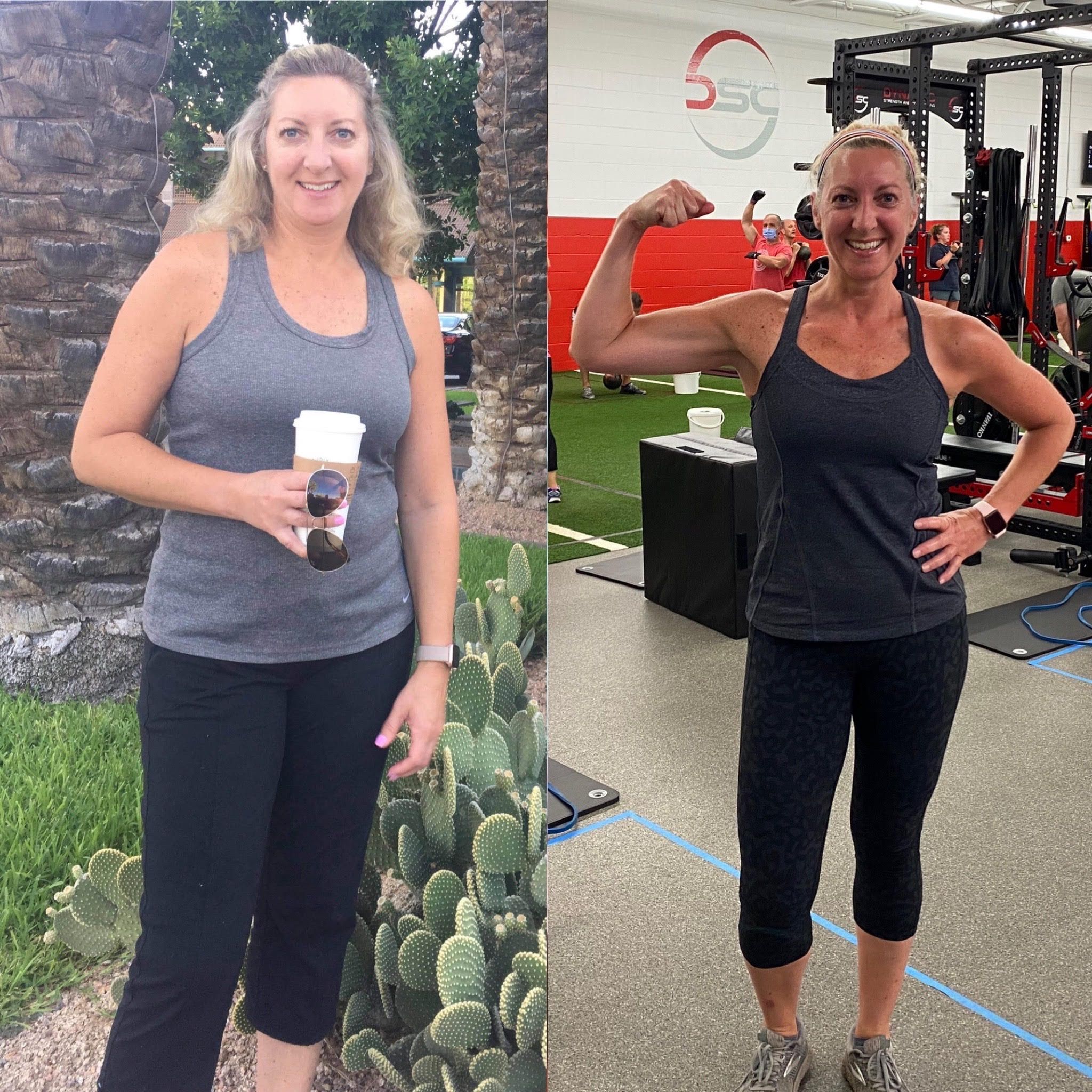 "DSC's online workouts keep me on track. I no longer skip workouts. The benefit: I'm down 22lbs and feeling fit!" - Patty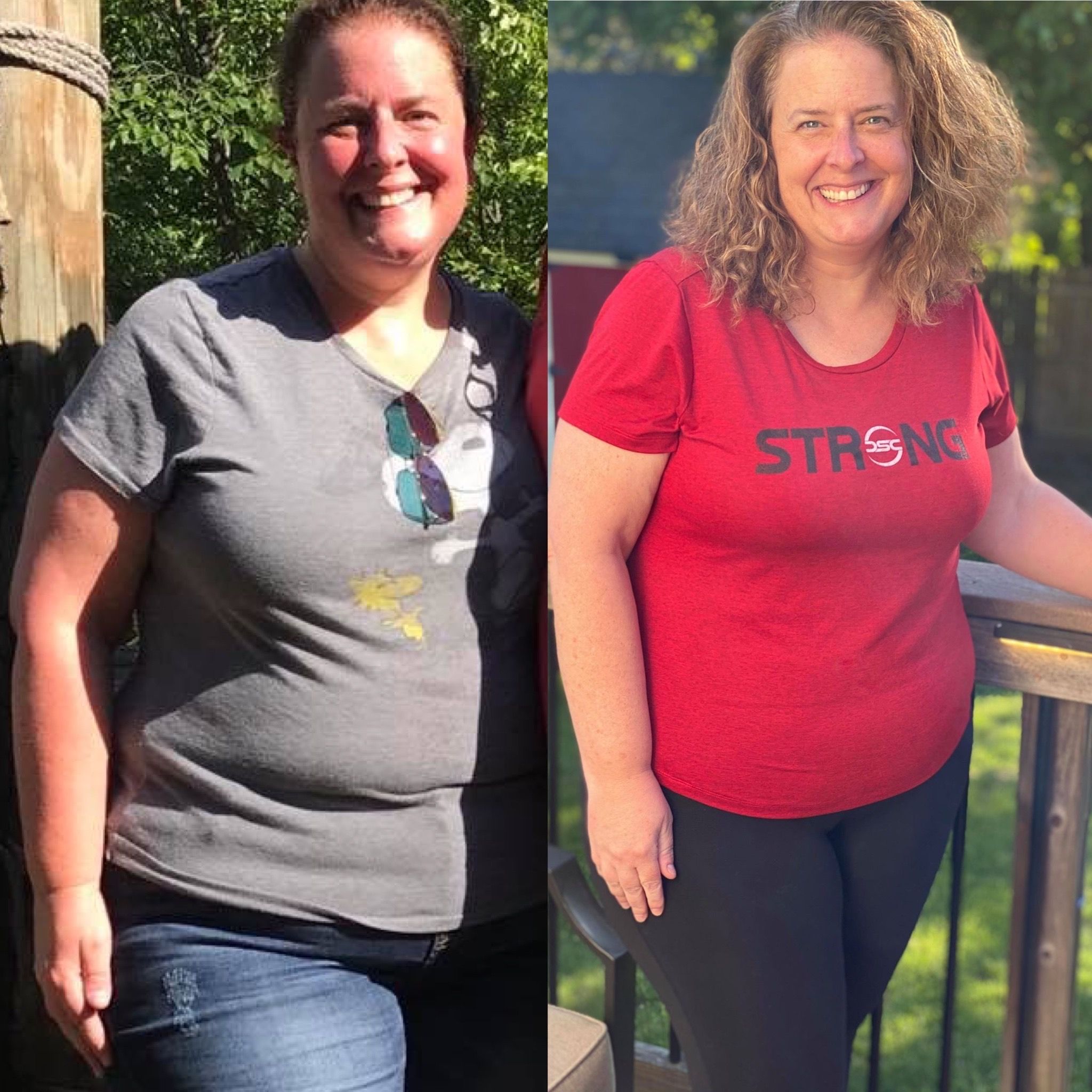 "I've lost 30lbs since joining DSC's online home program!" - Tara
Our 8-Week At-Home Challenge starts Oct. 26th!
Click below to reserve your spot! ⬇️