Jen + DSC Nutrition Coaching = 15lbs down!
I did one of the first Nutrition Programs DSC offered in March of 2017 and had great success with it.
Over the course of the next 2 years though, I gradually stopped applying what I learned, went off the rails, and put 20 pounds back on.
I tried to get back on track on my own but was not able to be consistent. "Knowing" what to do and actually doing it can be two different things.
Accountability is very important for me and something I need to succeed.
When I saw DSC had a new Nutrition Coaching Program, I signed up.
My goal at the start of the program was to take off the 20 pounds I gained.
I wanted to lose fat and reduce the muffin top that creeped up around my middle.
I felt comfortable about re-joining because I knew the program had worked for me before!
It's just so hard to determine what and how much you should be eating on your own and stay consistent!
That's where the coaches help most!
Using MyFitnessPal to log your meals can be a real eye opener as well, as it can be so easy to overeat without even realizing it.
The nutrition coaches showed us how much to eat, factored in your activity level, and adjusted weekly as needed.
What helped me the most were the weekly check-ins with my assigned DSC nutrition coach.
I wanted to show progress each week, so that was motivating. Then I started to see real changes!
This time around was also a lot easier for me to follow since they have adapted to program to be based on total grams of macros to hit, versus a percentage.
The coaches showed us exactly how to eat to lose weight!
I lost weight each week, and could start to see differences in the mirror.
Friends and family started commenting on the change as well!
Clothes that were tight and uncomfortable before were now fitting me.
In just 8 weeks, I lost 15 pounds and 2.5% body fat!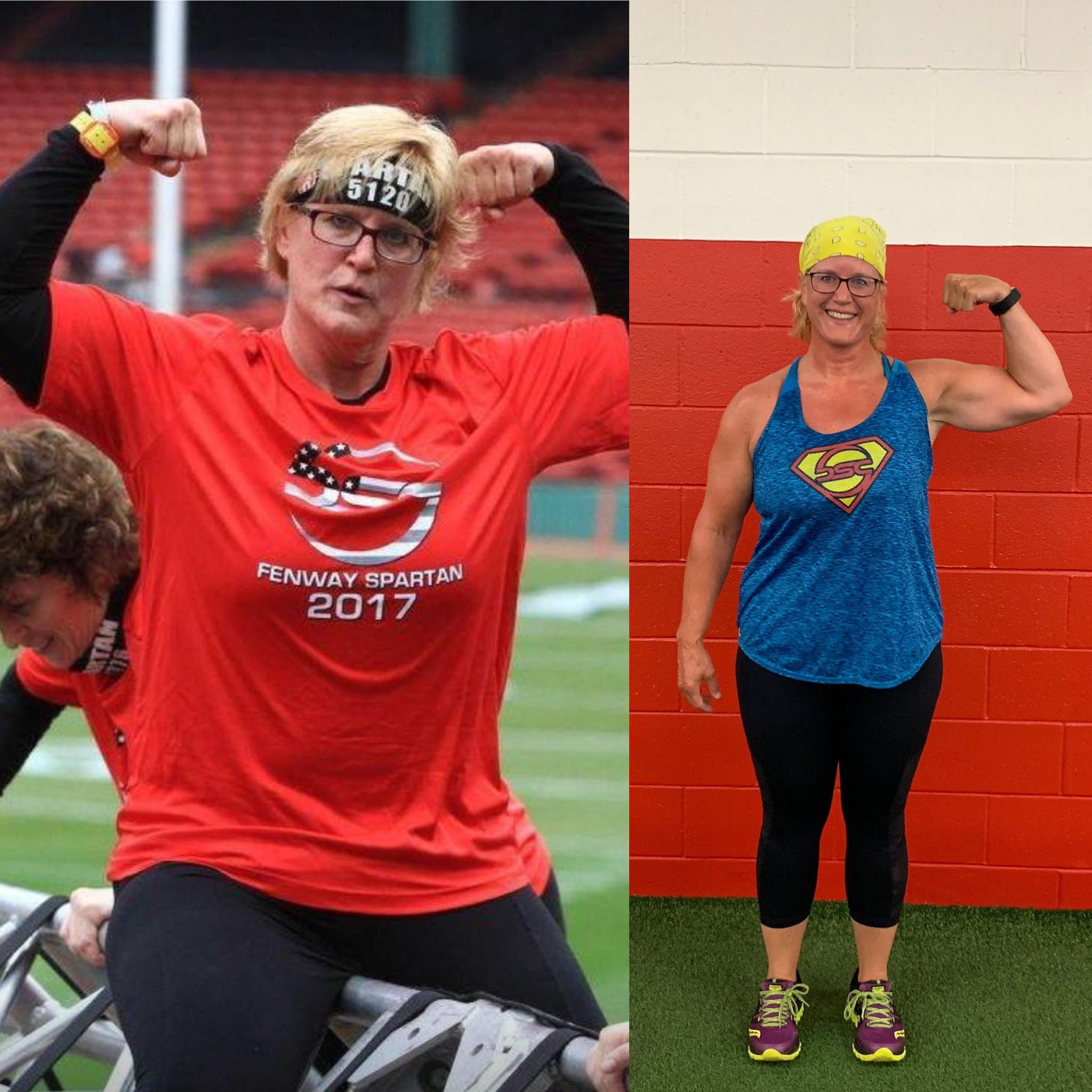 I have more energy overall and during my workouts!
I hope to get that final 5 off soon to bring me back to where I was 2 years ago.
I can absolutely say this program works!
You're never in it alone.
The coaches and the group provide as much support as you need.
Sharing recipes, ideas, advice, challenges, etc. shows that you are all in it together.
My advice for anyone considering the program is to go for it!
Commit yourself to planning and discipline.
What you will find is that as you go through it, your habits do change, and contribute to your success and staying on plan.
- Jen
It's time to look and feel your best with DSC Nutrition Coaching starting September 16th!
Lose Weight. Feel GREAT!
Click below to get started! ⬇️