"I've Lost 35LBS And Never Felt Better!"
Before DSC there was no typical workout. I had been inactive since having kids 12 years ago. I could never get into an exercise routine on my own.
Physically I had never felt worse.
I hated my image and I hated how out of shape I was trying to play sports with my kids. That wore on me mentally over time, building and building until eventually major changes needed to happen.
I had set some weight loss goals and had an overall image of what I wanted to look like physically and mentally.
After following DSC through social media I knew this would be a good place to start and feel comfortable as I began rebuilding myself. It has been way more than I expected!
I was pretty nervous to get started at DSC for sure. Would I be able to keep up? Was I too out of shape for their classes? The fear of change and starting something new is also always a bit scary. Committing to a new lifestyle was something I knew I had to be all in on though, so walking into the gym for the first time was something that just had to happen.
So I started out at DSC with their 14 day trial. I am not going to lie, when the time came, I was nervous for my fist class.
But that fear quickly went away as everyone -- the coaches and other members were all beyond welcoming. The coaches worked directly with me to slow things down, work on technique, and make sure I didn't over do it. It was amazing!
I stepped into the 3 day per week schedule for a few weeks before I realized that still wasn't enough for me.
When I had a day off, I actually wanted to be at DSC. I needed more DSC and hated missing a day so I'm now in the unlimited classes membership.
DSC has been great! All the coaches give you just the right amount of guidance, structure, and encouragement to make you feel comfortable no matter what shape you are in.
2020 was a rough year for everyone and especially for me. I needed some major changes to pick myself up from where I was both physically and mentally. I am so glad I found DSC!
Since joining DSC in January, I have lost 35LBS and I have NEVER felt better!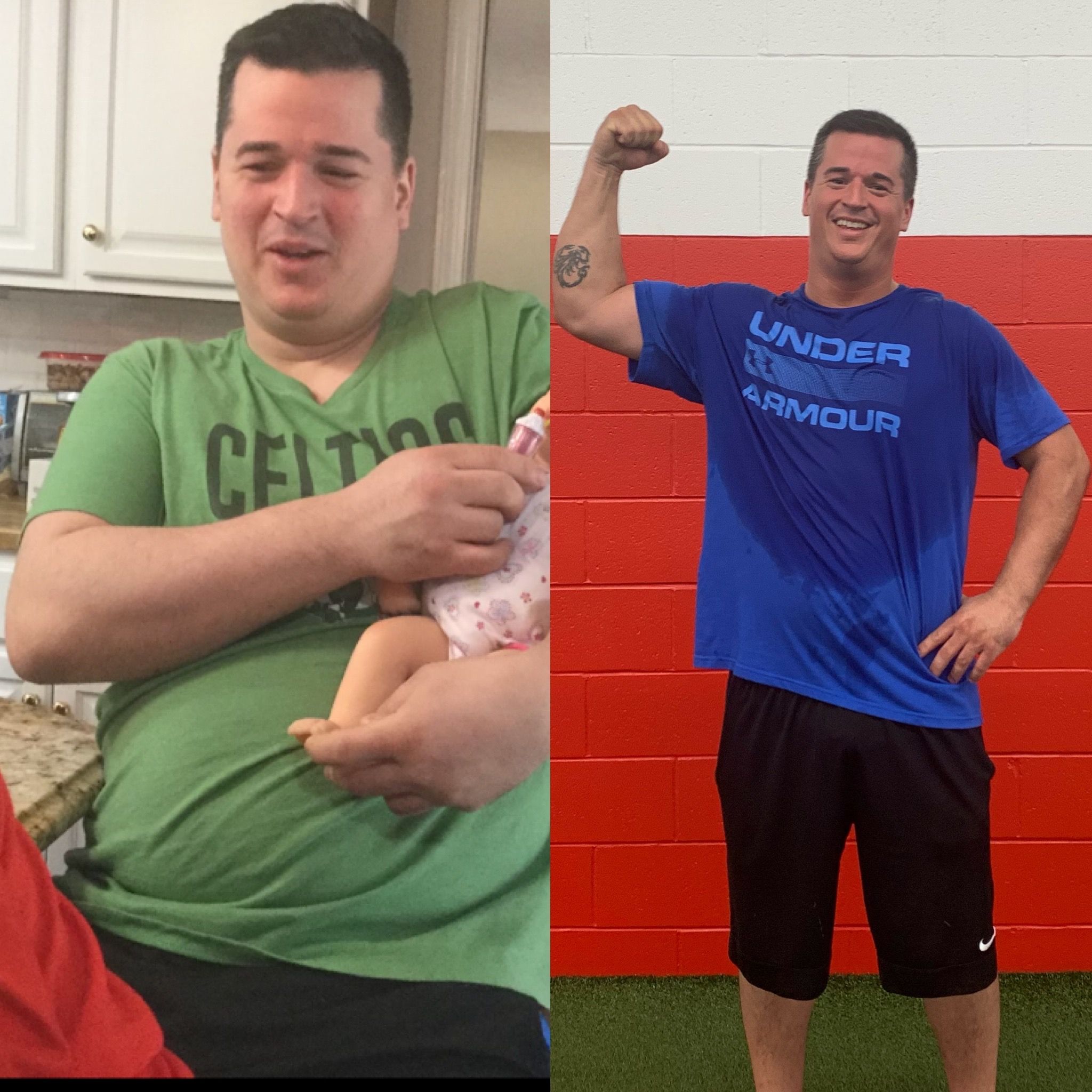 I have set goals that I honestly never thought I'd see. I've never felt better and have had to buy all new clothes!
The best part of DSC is the coaches and other members (it really is it's own little family). That and all the different equipment and circuits make every day something fun and new to look forward to.
DSC is just part of my daily routine now. The class scheduling app is super easy to use and makes scheduling classes really easy and it adapts well to my schedule which is always different. I can pick and choose different class days and times depending on my schedule and locking in my classes keeps me accountable and consistent!
What keeps me coming back to DSC are the results in how I feel mentally and physically. That's it, it's simple!
If you're thinking of joining DSC, start with their 14-trial. Take that dreaded and uncomfortable first walk though the door.
Joining DSC was the best decision for myself in a very long time!
- Tony
Ready to get your fitness routine started at DSC?
You can now try DSC FREE for 14-days!
Our trial includes:
1. Unlimited coach-led workouts (perfect for all levels)
2. Diet starter kit (healthy eating grocery lists, meal plans, recipes, and more!)
Click below to schedule your first class! ⬇️