"I'm Down 40lbs and Never Felt Better!"
Before DSC I just didn't workout.
After playing lacrosse in college and being very active, I kind of took a break from exercise.
I felt like my body needed a break and I no longer had a goal I was working towards so my motivation disappeared.
...I didn't expect to take a twenty year break though.
After some injuries and a lot of weight gain I was ready to change.
I actually found out about DSC because my company was hired to paint the gym!
When I saw the space for the first time it was not what I was expecting but I loved the setup and the energy.
With my interest peaked, I decided to give it a try for myself!
My goal for joining DSC was honestly to lose weight.
I wanted to get back into an active, more healthy lifestyle and was unhappy with how long I had been out of a routine.
I didn't really have any fears about joining DSC because I spent a decent amount of time talking with Matt, the owner and he made me feel at ease about it.
It was something new for me for sure but I was excited for the change and the challenge!
The whole staff is always so motivating and fun to be around I don't know if it's possible to feel uncomfortable there!
Naturally I was a little nervous coming in for my first class. I had already made my decision to go though so I pushed that aside and went for it!
The first class was tough! Actually the whole first week was tough!
Not because of the class itself but simply because I was so out of shape.
It really didn't matter though!
If there was an exercise I couldn't do, the staff would give me an alternate exercise. They slowed things down and made my first class/week a great success.
I took breaks when I needed them and was encouraged to work at my own pace.
They are great at working with people through injuries, getting them motivated, and making you feel welcome every single day!
My overall experience has been great and I LOVE going to DSC!
The around-the-gym format workouts are my favorite!!!
The coaches are always so helpful each and every workout it makes such a difference with my performance. The environment here is always very energetic, fun, and motivating, too!!!
Even though people have different stories and backgrounds, everyone is there for the same goal.
People go to DSC to be more active with a great group of people and staff.
There are no judgements, egos or competitions.
Everyone is there to push the next guy, help where they can, support one another and have fun.
Overall results for me have been in six months, I have lost 40 pounds!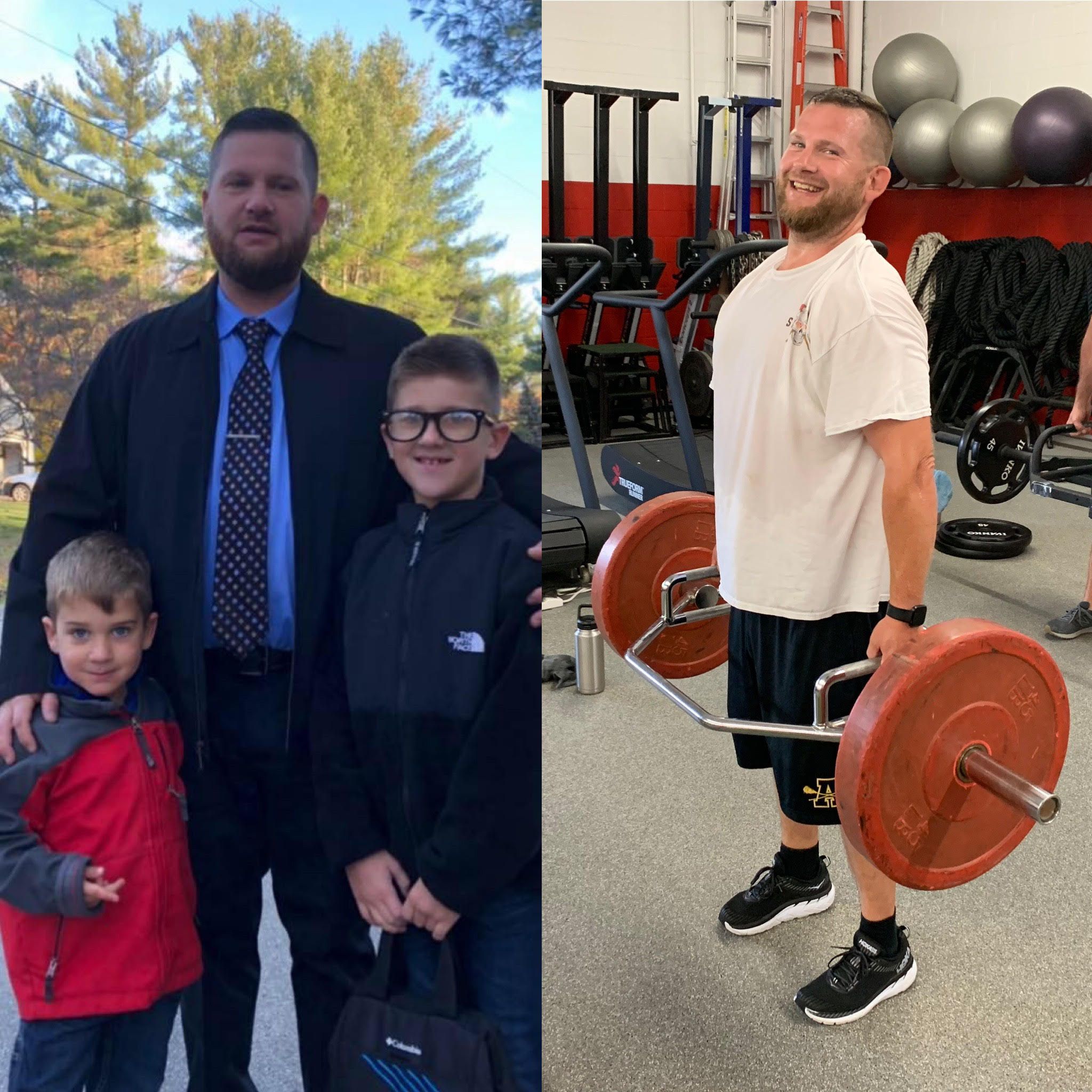 I had to buy all new clothes, my nutrition is better after going through one of the nutrition classes, and I just all around feel better.
My strength has seriously improved too. I notice now when I'm doing weighted exercises I want to lift more to challenge myself even more.
(I'm still stuck at round four on the around the gym workouts. I will get to two though!!! It's all about setting personal goals for yourself!)
My favorite part of going to the gym is definitely the staff!!! They make all the difference!
You can't have a bad workout at DSC... I don't think it's possible.
The workouts are always different which keeps it fresh.
Some I find more challenging than others but it doesn't even matter, what you are doing is always fun! It shows that we all have different strengths and weaknesses.
If you are thinking of joining a gym for whatever reason, this is the place!!
Injuries, insecurities, lack of motivation, not having a clue of what you're doing, bad nutrition, it doesn't matter.
They will help you through any and all of it to help you get where you want to be!
- Pat