"I thought I was too old to lose weight!"
My goal before DSC was to lose weight period.
Before joining DSC my nutrition was 1200 calories a day, eating low-carb, low-fat, lean meats, chicken, fish, fruits and veggies.
Jillian Michaels CD's, Bare class, long walks, hiking, and yard work were my exercise.
I did it all but was never successful at moving the needle on the scale.
I could not lose weight. Period.
That was my goal coming to DSC.
Before DSC I had no idea what I was doing wrong.
I watched what I ate, I tried to workout at least three to four times a week and still no real results.
My final conclusion was that it was my age.
I thought I was too old to lose weight.
My metabolism was slowing down, and as you get older you gain weight (average 10 pounds per decade).
I was on track and it wasn't good.
Then I finally joined DSC and the Nutrition Program to figure out what I was doing wrong.
I needed guidance.
The nutrition program provided a plan and accountability.
The macronutrient ratios were an eye opener.
Turns out, I may have been eating healthy all those years, but in the wrong proportions of carbs, proteins, and fats.
The combination of daily logging via the Fitness Pal along with trying to achieve the macronutrient ratios was a valuable lesson learned for me.
Since joining DSC, I've lost 20lbs!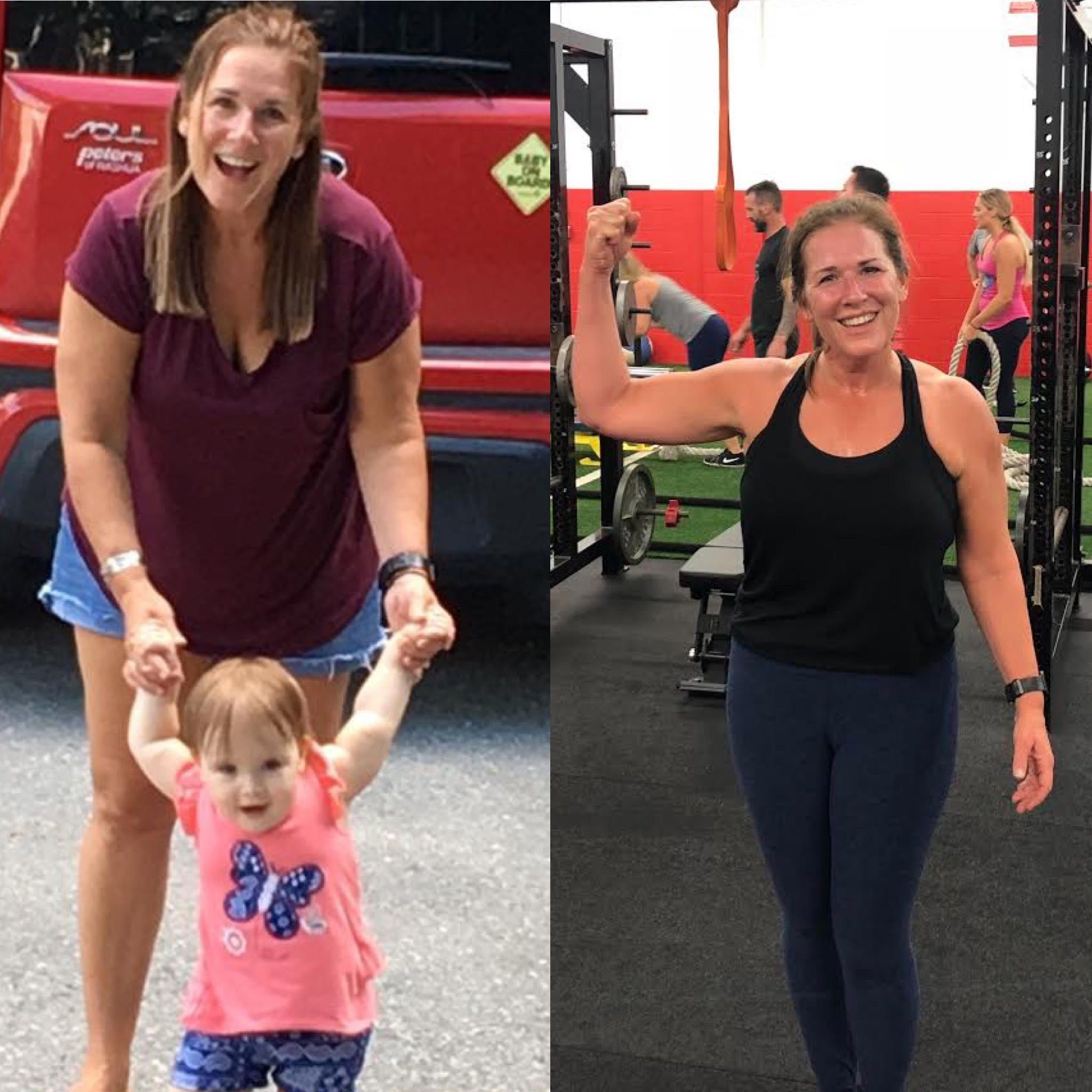 My energy is awesome!
I've never felt better!
I have gained so much strength, I can finally do a push-up, so proud.
Clothes, I dropped a size.
My favorite jeans that I haven't been able to wear in years, finally fit again.
Too bad they aren't in style anymore :)
Lifting weights and the nutrition program had the biggest impact for me.
I've never really lifted weights consistently in the past.
The combination of DSC's Nutrition Coaching and workouts is MAGIC!
DSC has developed the perfect program and delivered it in a format that is fun.
Can't believe it has taken all these years for a gym to finally get it right.
Well done DSC!
The nutrition program had a huge impact!
For me, the macronutrient ratios was a game changer for me -- learning how much to eat, of what, in what ratios.
To anyone thinking of joining DSC and their Nutrition Coaching Program -- DO IT!!
Also discovered a few new sources of proteins that weren't on my playlist before.
And the recipes shared are pretty awesome.
Thank you DSC!
- Betsy