How Tori Went From Unmotivated to 35LBS Down!
I grew up playing sports my whole life but outside of practices I didn't do much for exercise beyond going for the occasional run.
As the years went on after sports, I avoided the gym. I never really knew how to use any equipment in the gym and I never knew what to do. This made going to the gym both boring and very un-motivating.
I was constantly feeling tired and lethargic. I was very unmotivated and was having a hard time staying focused on anything, including my schoolwork. I needed to make some serious changes.
Weight loss had always been a goal of mine. I kept failing at trying to create a workout routine because I would only focus on the numbers on the scale and get frustrated very quickly.
That's when I decided to join DSC.
Right before joining, I decided that this time I wanted to focus more on feeling better and healthier overall rather than on what the scale said. I wanted to make fitness a regular part of my life and actually enjoy it.
I am not going to lie, I was nervous to get started at DSC. I was afraid that I wouldn't be able to complete the exercises or do anything properly due to how out of shape I was.
I also was afraid that I would get bored or overwhelmed like I used to at other gyms and quit again.
I didn't really know what to expect going into my first class as I had never participated in working out in a group session or having coaches around before.
Walking in, I was really happy to see the variety of people in the class. Also, the coaches were so great about helping me out and making sure I was using the right weights and working at the right pace for the level I was at.
I knew right away this was going to be different and something I could stick to. It was awesome!
Before joining DSC, I used to just copy what I saw people doing in the gym without really understanding what I was doing. This left me frustrated with my routine and my lack of results. Here at at DSC, the coaches do a great job of explaining the proper mechanics of the workout or adjusting it in any way you need so that you can fully benefit from it. They create the workouts for you so you don't need to think about anything, you just show up and have fun!
Since joining DSC I have lost 35LBS!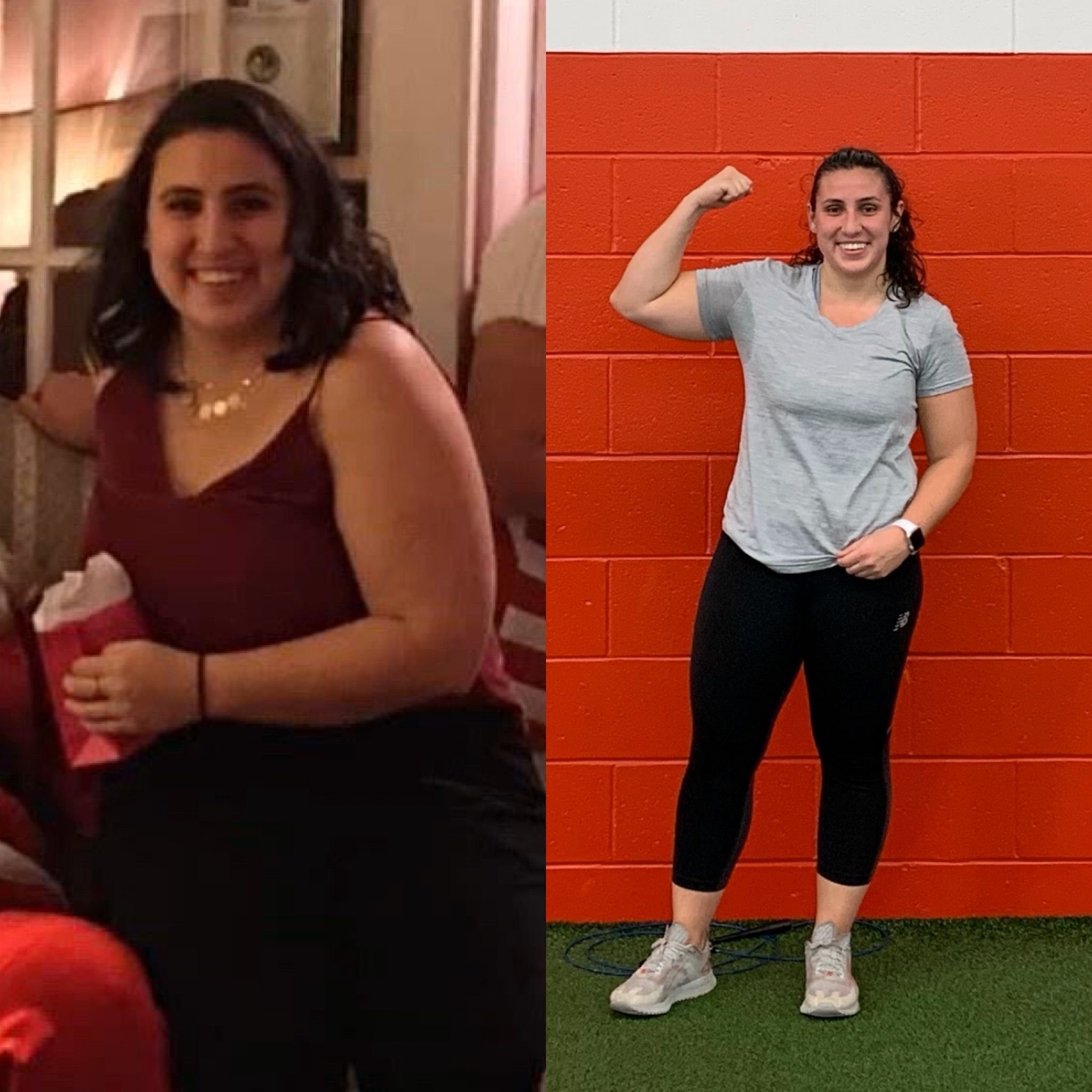 The weight loss has definitely helped with my confidence, but I would say my biggest success is how much better I feel overall and how I have been able to create healthier habits in other areas of my life, including my diet and mental health.
I love how you can tell that the coaches and even some of the other members really care about your success.
Everyone is always so positive and so energetic and it makes going to the gym way more enjoyable. The variety of the workouts and the different blocks make it fun and you look forward to coming in and seeing how much further you can push yourself each week.
DSC has shown me that it can be really easy to create a healthy habit when you actually enjoy what you're doing.
The environment at DSC is something you won't find anywhere else. While the workouts themselves can be intense, the coaches are very laid back and fun-loving and do all they can to make the experience enjoyable for everyone.
- Tori
Are you ready to look and feel your best?
Join DSC before 11/30 and you won't pay until January!
That's November and December FREE!
Click below to register! ⬇️