How to Make Exercise a Habit
The busyness of summer is coming to an end.
This is a FANTASTIC time of year to get yourself into a consistent workout routine and make some incredible progress.
Imagine how great you'd feel come the holiday season if you got started today!
But how do you get started and how do you stay consistent?
How do you make exercise a habit?
Did you know 40-45% of the things we do during the day are out of habit?
That means they are done without making a decision. We just do them without thinking as they're part of our routine.
It requires less energy and makes us incredibly efficient.
We can use this to our advantage when it comes to our health and helping us get into a consistent workout routine.
Yes, we can make exercise a habit.
Imagine not having to drag yourself to your basement to hop on that bike or treadmill.
Imagine not having to constantly talk yourself into heading to the gym.
Think about the changes you could make to your physical and mental health, fitness, and weight-loss if exercise was part of your normal routine -- and you actually enjoyed it!
Over the years we've built quite a niche for helping our new members do just that!
You see, the vast majority of DSC members are brand new to exercising.
In fact, for many, DSC is the first gym they've belonged to.
One thing we are most proud of at DSC is our ability to help our members make exercise a habit.
The beauty of making exercise a habit is that it does not end with your workouts.
Those who make exercise a habit then start to make other changes to improve more areas of their life and health like eating better, sleeping better, and improving productivity at work.
Today we're going to take you through 5 tips to help you make exercise a habit!
1| Start small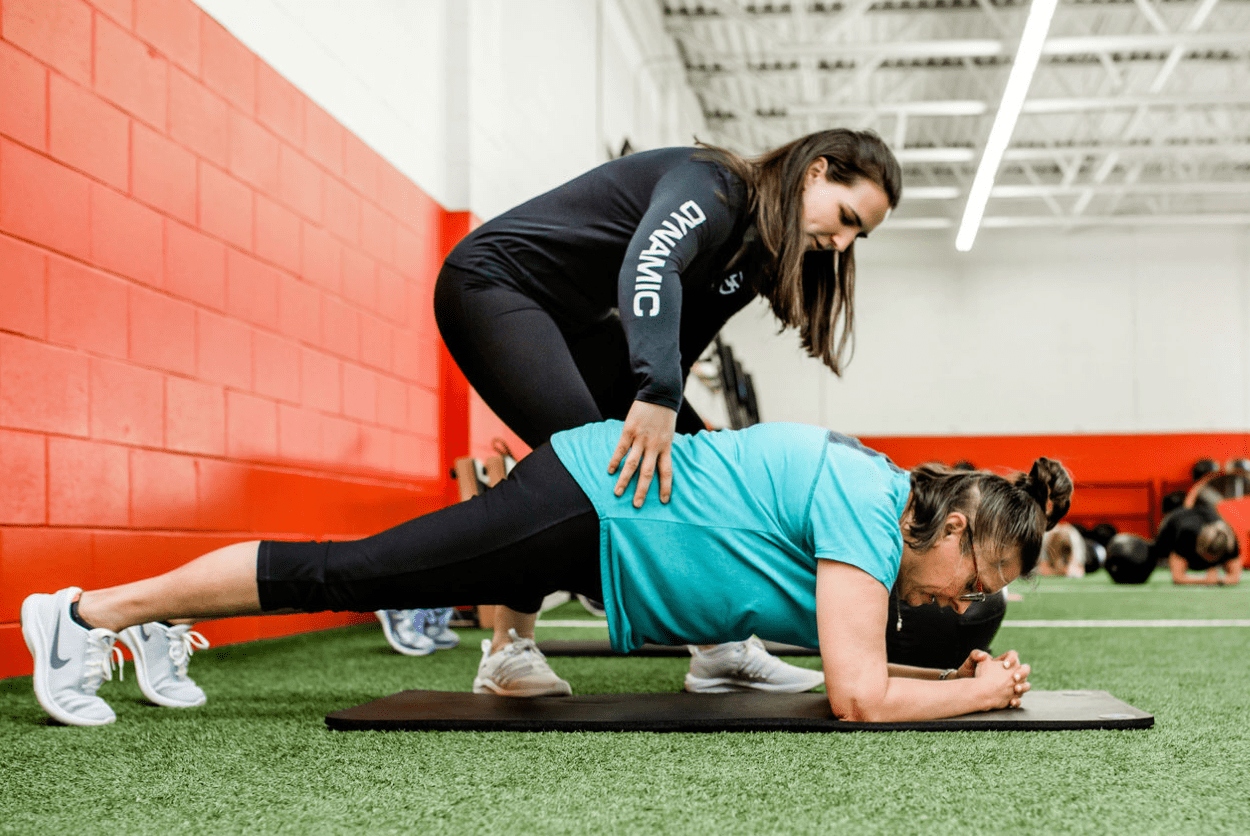 One of our favorite quotes at DSC is, "Dream big. Start small. Act now!" - Robin Sharma
This simple message is at the heart of our coaching and programs here at Dynamic.
As we said earlier, DSC is a gym where most of our members get their fitness journey started.
Members like Dawn who has lost 88lbs and Jeremy who has lost over 100lbs, came to DSC with no fitness background and have absolutely thrived since joining.
They went from never having a workout routine to making working out a weekly and sometimes daily habit.
How did they do that?
First, they started small.
One of the biggest mistakes we see people make is going from 0 to 100 with their workouts.
They go from no workouts per week to trying to workout almost everyday of the week.
This quickly becomes overwhelming and physical and mental burnout sets in.
They miss a workout or a few, feel like they've failed and quit.
They were never able to make fitness a habit.
The most important piece, next to getting started, is starting small.
Make your workouts manageable for you and your life.
Starting slow and small will keep you from becoming overwhelmed and build some early, small wins to get that momentum rolling.
Momentum and consistency are both KEY to making exercise a habit in your life!
In other words, repetition is what you need early on to make exercise a part of your life.
This is one reason why new members have so much success at DSC. We make it our mission as coaches to help our members ease into their workouts and slowly build progress over time.
Start small with 1 to 2 workouts per week and stick to them. It can be as simple as some light exercises at home, going for a brisk walk, or joining a program like our Women's Beginner Group Training.
Over time, with a little help from the 4 tips below, these 1-2 workouts will be an engrained part of your life.
2| Enjoy it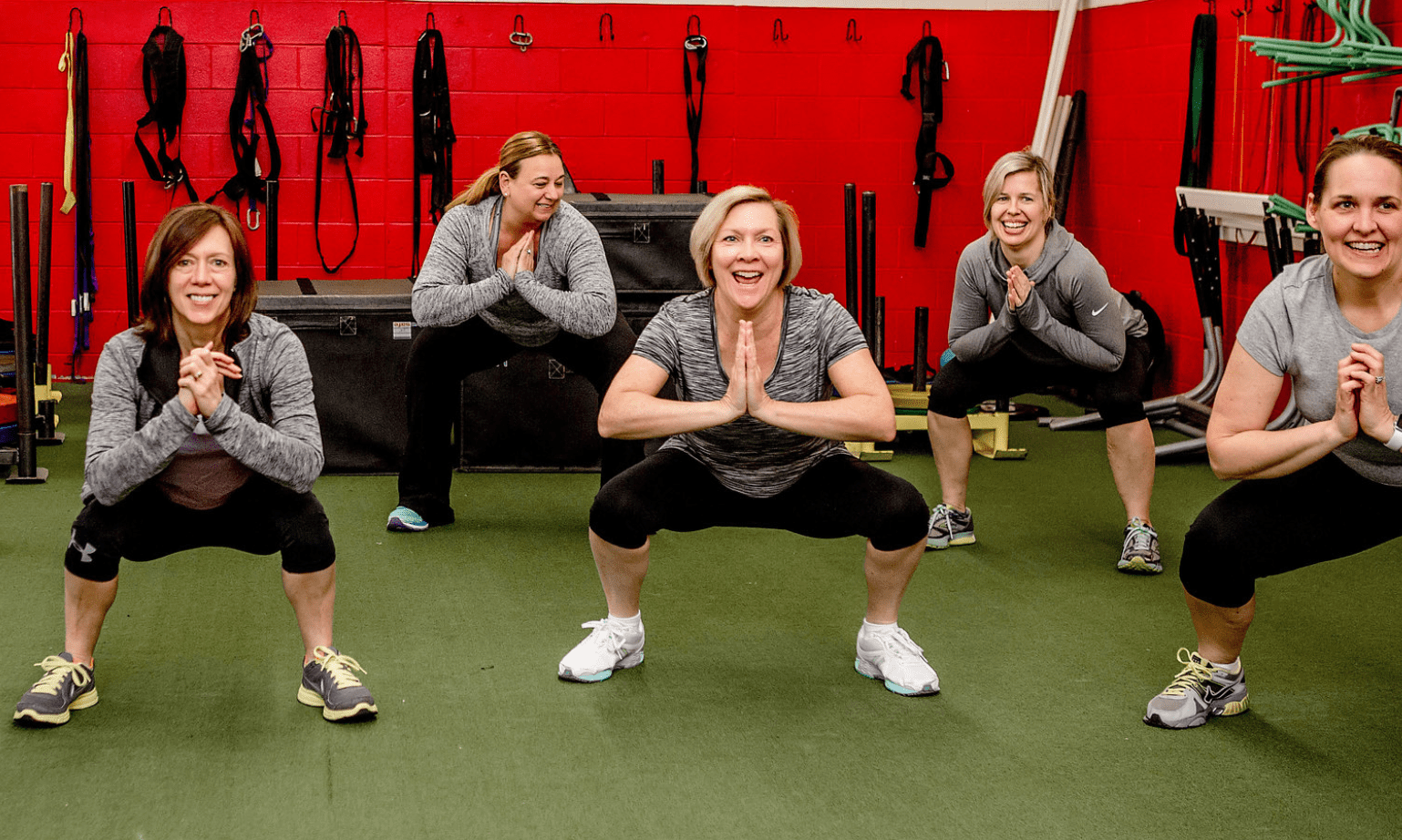 Let's quickly talk about the typical gym experience:
You walk in, sign-up and someone shows you around.
"Here are the locker rooms. There is the cardio equipment. And over there is the strength equipment.
Ok, have at it!"
You hop on the treadmill, bike, or elliptical, or bike for 30 minutes and wish to yourself the entire time that it was over.
Talk about BORING!
Who in their right mind wants to suffer through that 3-5x/week for an hour?
Especially if you have some kind of old injury like knee or low-back pain!
Will power runs its course and motivation drops. Then you simply stop going.
What we have found is very simple.
In order to be consistent with your workouts (and in turn see fantastic results) you need to enjoy it!
It needs to be something you look forward to or at the very least, not something you dread.
Habit research suggests the more you enjoy the habit you're working to create, the quicker it becomes a habit.
Our mission here at Dynamic Strength and Conditioning is to help people get into a consistent routine and see fantastic results, while having FUN doing it!
You see, when it comes to making real changes with your health and fitness, consistency is KING!
The more fun you have with your workouts, the more you look forward to them.
The more you look forward to them, the more you go.
And the more you go, the better you look and feel!
Make sure first that you enjoy the workouts you're trying to make a habit or they will never become a part of your routine.
3| Have a team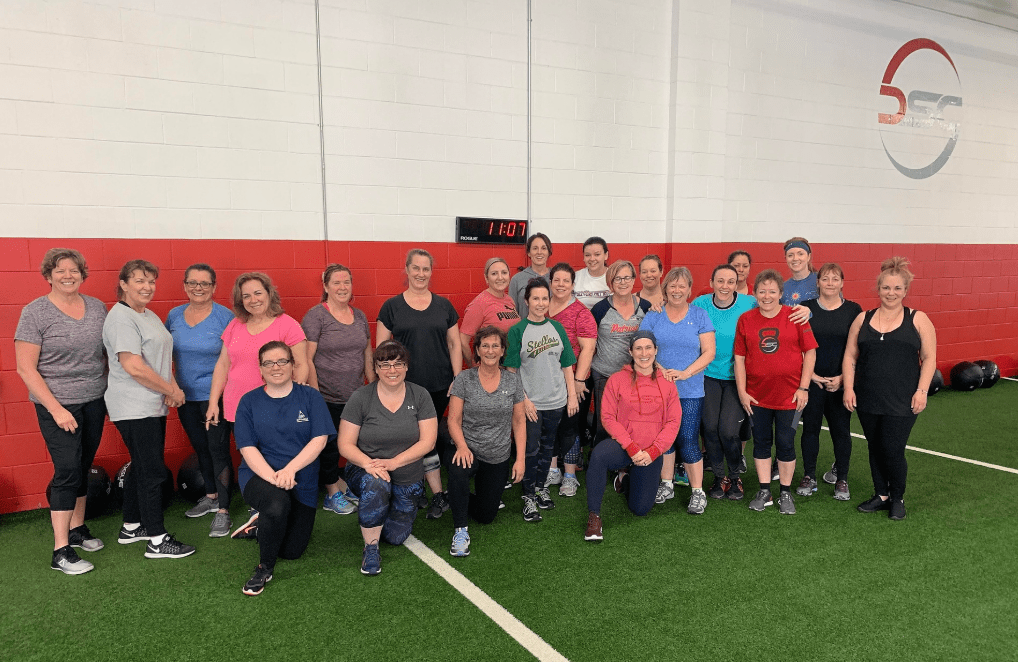 There's nothing like a team effort when it comes to making real change!
Did you know 80-90% of people who make a New Year's Resolution to improve their health and get into an exercise routine, quit within the first 30-days.
What's the #1 reason why they quit?
A lack of support.
There is something truly special about the power of a support system.
We see it everyday within our Women's Group when complete strangers make others feel comfortable as well as push and encourage each other to succeed.
The evidence is very clear.
It is much easier to succeed when you have the comfort and support of people with similar goals.
And the research agrees.
Working out in a group (compared to working out by yourself) drastically improves:
Workout consistency (easier to make exercise a habit)

Workout intensity and effort (you work harder)

Results
Exercising with a friend or group is not only going to make your workout more fun, but its a great way to hold you accountable keeping you more committed and consistent.
We asked a few of our members their favorite part of training in a group setting.
Here are their answers:
"The encouragement from others to keep going!"
"The motivation to not give up!"
"For the first time, I'm committed and having a blast!"
"That everyone is there for the same reason and end goal."
"Atmosphere, encouraging support and push from not only the trainers but from other members!"
"The accountability! If you miss your regular class, there is always someone checking in on you, asking why you weren't there."
"The energy and atmosphere of everyone working hard for the same thing!"
"The push I wouldn't give myself as well as the awesome people that have been pushing right beside me!"
4| Set the trigger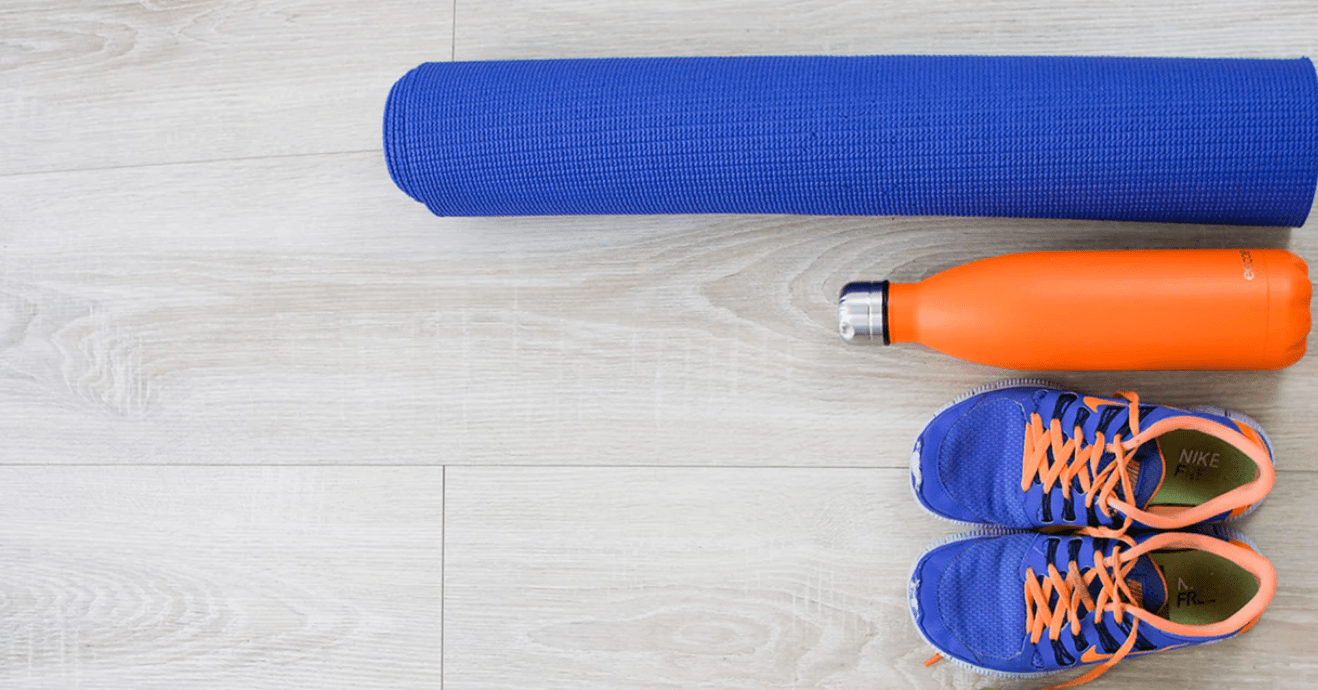 According to Charles Duhigg, author The Power of Habit, our habits are broken up into the cue, the routine, and the reward. These three combine to create what he calls the habit loop.
Let's dig into each so we can better understand how to create our exercise habit.
The cue is a trigger that sets our habit into motion.
For example, let's say you have the habit of getting a coffee at work each day after lunch.
Finishing your lunch or smelling the coffee could be the trigger (the cue) to make the habit of getting the coffee (the routine) started.
Without even thinking about it, your lunch is finished and you're in-line ordering your favorite coffee.
So, what does this have to do with working out.
Well, if we want to make working out a habit and a part of our routine, we can aid in this by creating a workout cue or trigger.
This is something to set the wheels in motion and help get us to our workout.
It reminds us to get our habit started.
This can be as simple of having your gym bag ready and packed by the door or in the passenger seat of your car for when you're done with work.
Set your alarm early so you can get up and get your workout started before work or before you start the day.
Have a protein bar packed for after work to fuel you for your workout.
Have a large glass of water next to your bed to drink when you get up to energize your day and get you ready to workout.
5| Enjoy the reward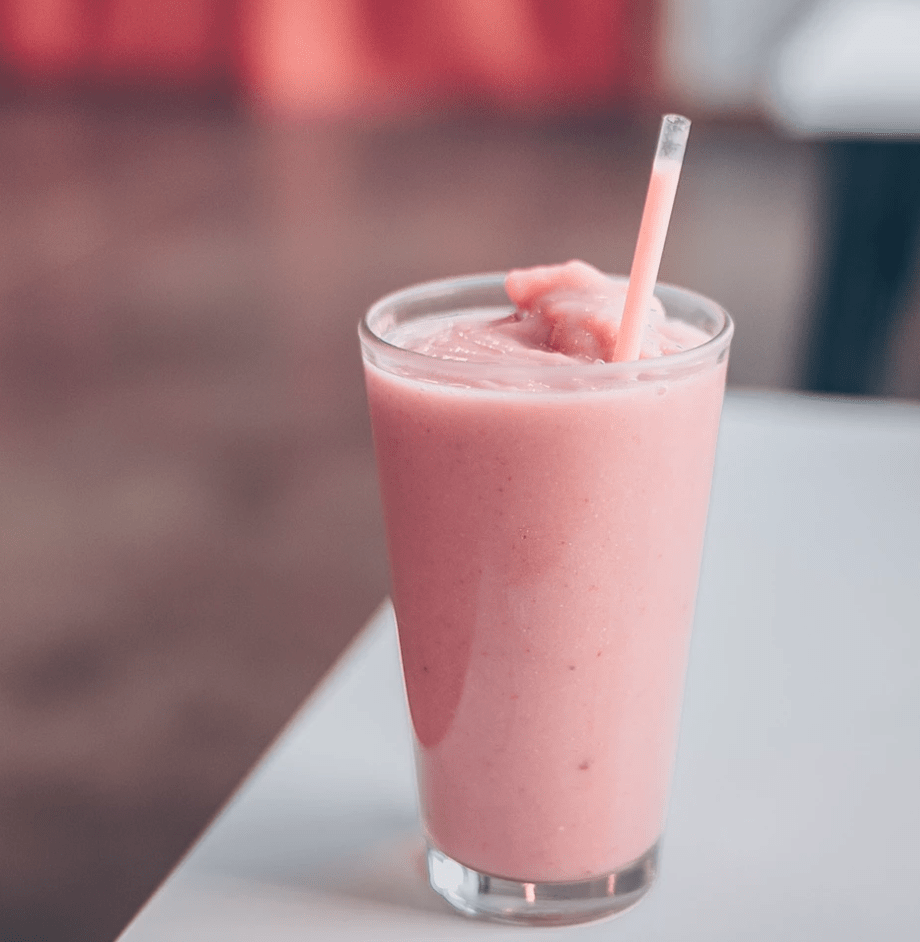 So why do habits get created?
They exist to get us to the reward.
In terms of the coffee example above, we grab that coffee for the reward it provides.
Maybe it's the caffeine boost. Maybe it's the fact that it delays us an extra 10 minutes getting back to our desk.
Whatever it is, we want that reward.
The great thing about working out is that it provides its own rewards plus we can create our own in addition.
Research has recently shown exercise to be a more powerful anti-depressant than medication.
We have a saying here at Dynamic, "You're one DSC workout away from your great great mood!"
Once you start working out, you're going to notice a BIG boost in your overall mood and productivity after your workout.
Exercise boosts feel-good chemicals in our brain like dopamine which aid in improving our mood and decreasing depression.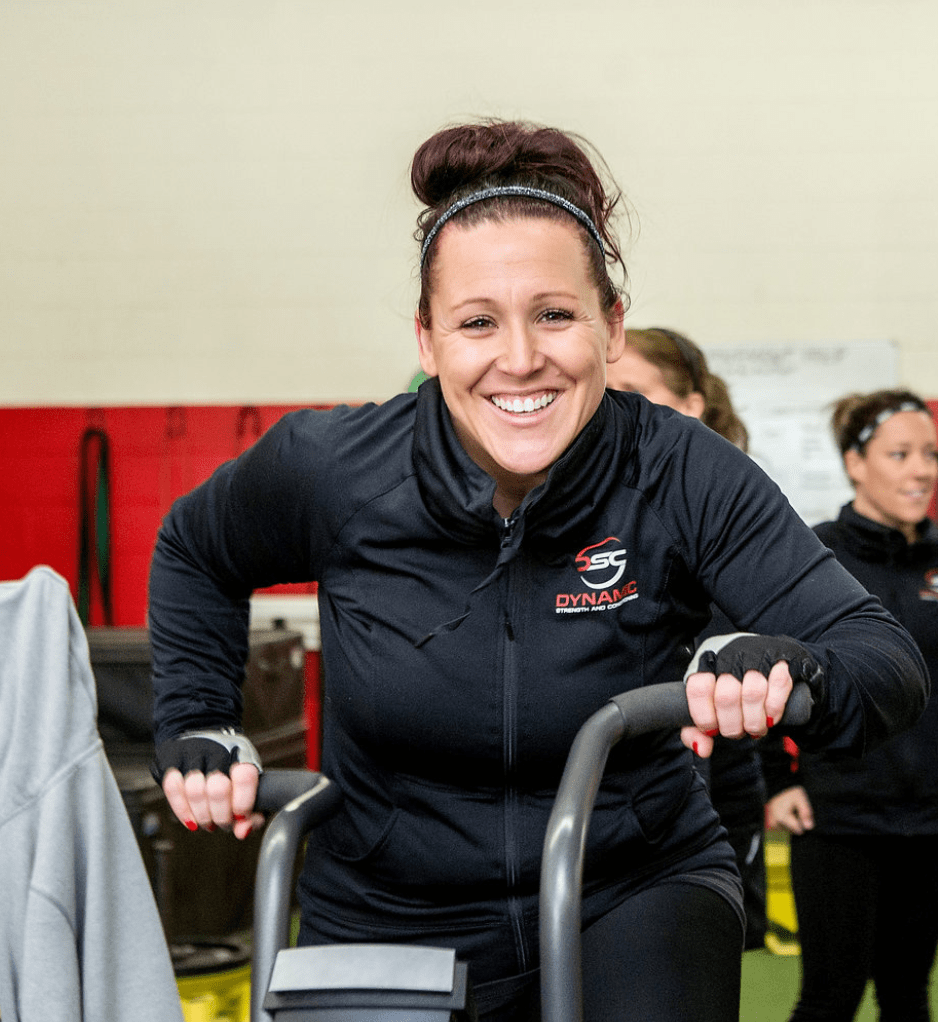 This reward feeling is a big reason why people create the habit of exercising as the benefits of working out are just as mental as they are physical.
Our own rewards for completing a workout can not only be varied and individual but can adapt and evolve as we do!
For many, there is nothing like a healthy and refreshing ice coffee or protein & fruit smoothie after a workout.
Rewarding yourself with something simple like a satisfying and healthy drink or snack can aid in creating your exercise habit.
Ready to get started at DSC?
Our next 30-Day Jumpstart Program for Women starts October 1st!
30-Days commitment, support, and RESULTS!
Click below to get started! [Space is limited!]