How To Get Your Fitness Routine Started After Quarantine
I think we can all agree the last few months have been...well, weird. They've been challenging and at times frustrating, and for many of us, consuming.
If you're like most, your health and fitness took a backseat. Maybe you were in a consistent routine and things came to an abrupt halt. Or maybe you were eager and ready start exercising and eating better. Then COVID-19 hit and things changed quickly. If this sounds familiar, you are not alone.
The good news is there is no better time to get started and at DSC, we've got your back!
Now is the time to get into the best shape of your life!
Here at Dynamic Strength and Conditioning, we help people get started living a healthier and happier life. Most of the members who join our program are either brand new to working out or are looking to get back into a consistent workout routine.
It's our mission to provide the highest level of fitness and health guidance, support, direction, and motivation to help you reach your goals.
To get you started, we've created a list of 7 incredibly helpful tips to help you get into a consistent workout routine and feel your best after quarantine.
Enjoy!
1| Start Small
One of our favorite quotes at DSC is, "Dream big. Start small. Act now!" - Robin Sharma
This simple message is at the heart of our coaching and programs here at Dynamic.
As we said earlier, DSC is a gym where most of our members get their fitness journey started.
Members like Dawn and Jeremy who have each lost over 100lbs, came to DSC with no fitness background and have absolutely thrived since joining.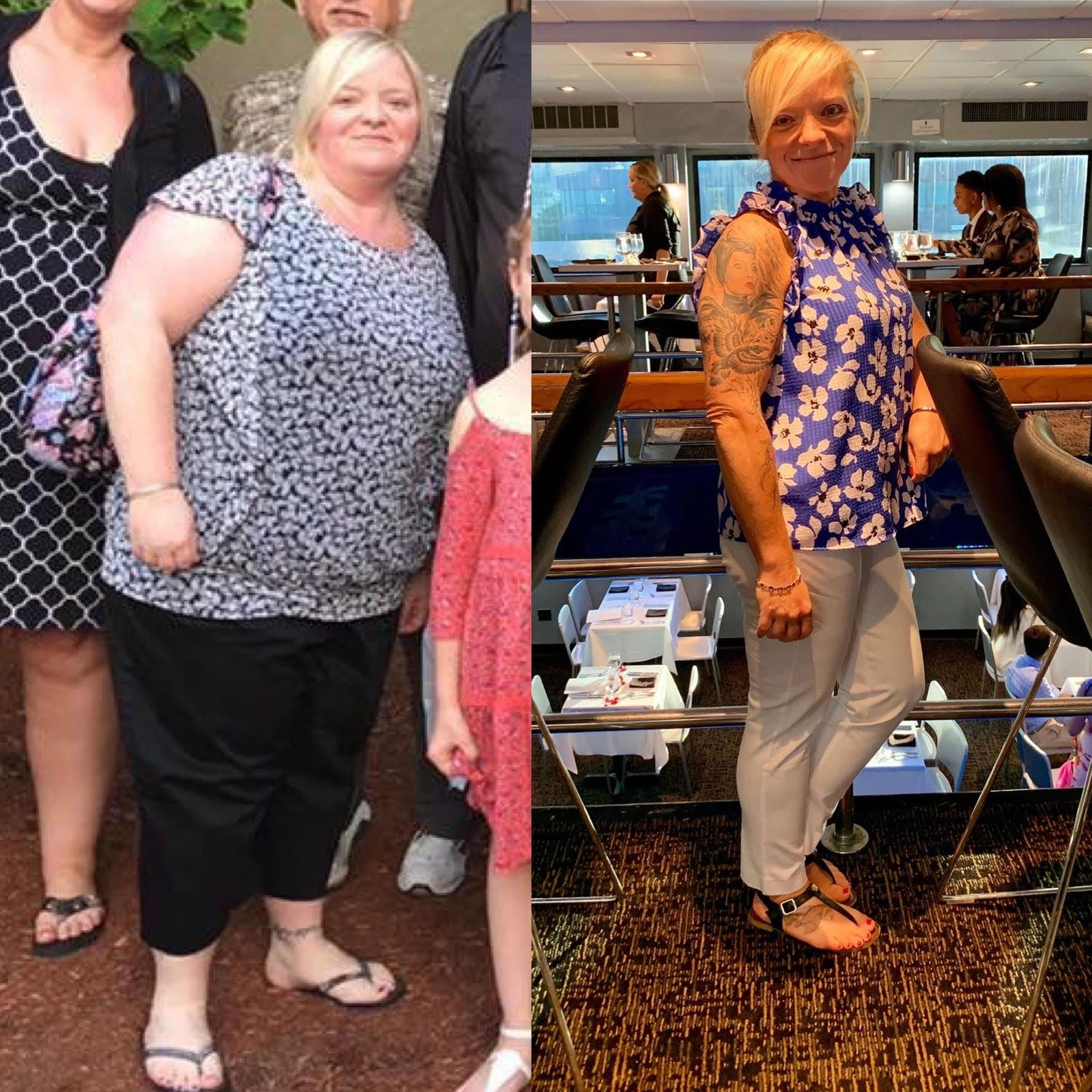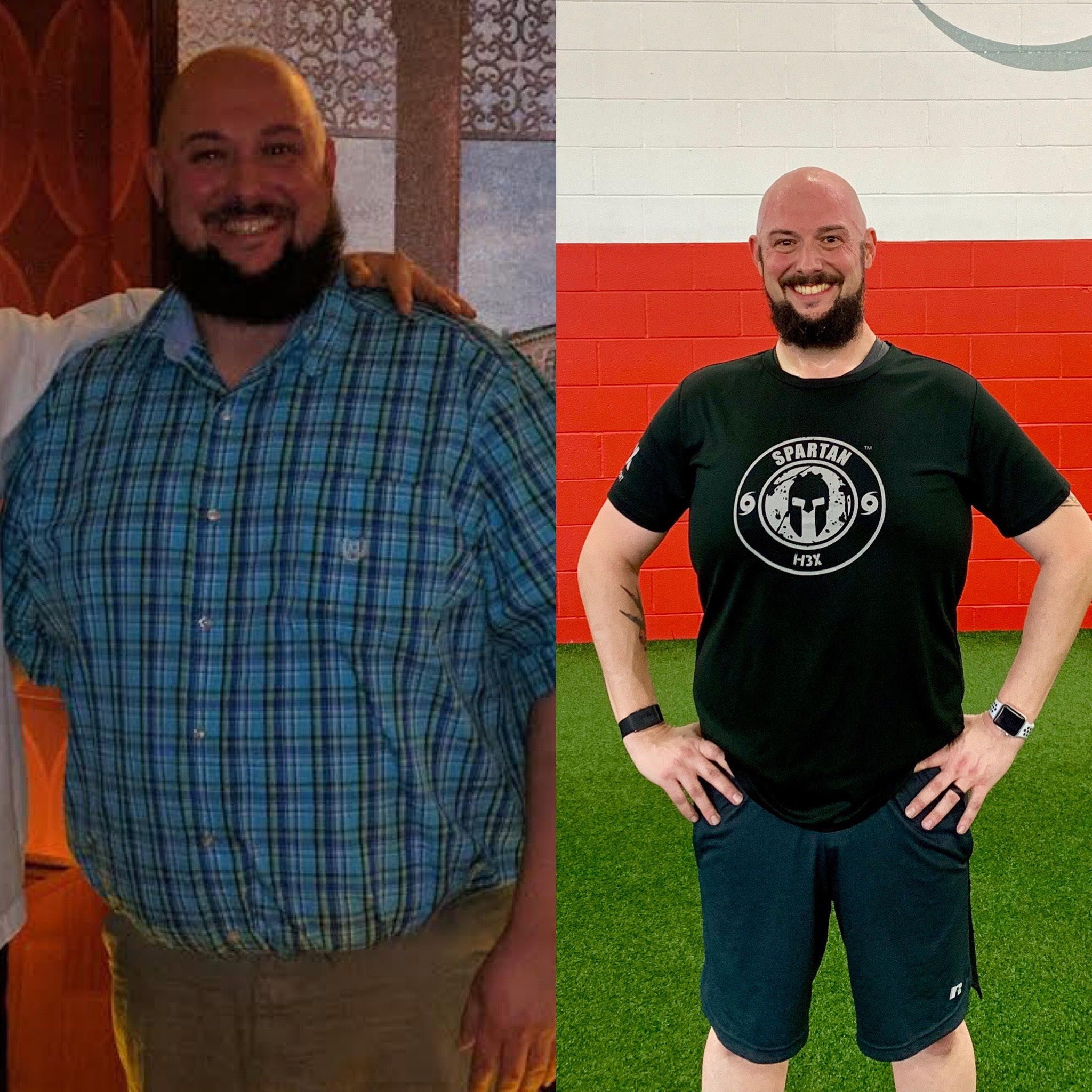 They went from never having a workout routine to making working out a weekly and sometimes daily habit.
How did they do that?
First, they started small.
One of the biggest mistakes we see people make is going from 0 to 100 with their workouts. They go from no workouts per week to trying to workout almost everyday of the week. This quickly becomes overwhelming and physical and mental burnout sets in. They miss a workout or a few, feel like they've failed and quit. They were never able to make fitness a habit.
The most important piece, next to getting started, is starting small. Make your workouts manageable for you and your life. Starting slow and small will keep you from becoming overwhelmed and build some early, small wins to get that momentum rolling. Momentum and consistency are both KEY to making exercise a habit in your life! In other words, repetition is what you need early on to make exercise a part of your life. This is one reason why new members have so much success at DSC. We make it our mission as coaches to help our members ease into their workouts and slowly build progress over time.
Start small with 1 to 2 workouts per week and stick to them. It can be as simple as some light exercises at home, going for a brisk walk, or joining a coach-led program like our Women's Beginner or Coed Group Training.
2| Make It Easy
Making a new habit like regularly exercising is always more challenging in the beginning. There is bit of friction that you must overcome as you're adding something new into your routine.
The mission then is to make getting your workouts started as easy as possible. To do so, we want to reduce all the friction or all the road blocks between you and getting your exercise going. The harder it is to begin each day or the more your workouts are out of sight/out of mind, the more inconsistent you'll be.
The classic example is to have your workout clothes and shoes all ready and visible for when you wake up. Maybe you even sleep in your workout clothes to make it easier to get started. This drastically reduces the friction of you beginning. It also creates an instant reminder that you have a morning date with your workout, walk, or run.
Make it easy to get started, make it easily visible as a reminder, and keep your exercise at the top of your mind.
3| Enjoy It
Let's quickly talk about the typical gym experience:
You walk in, sign-up and someone shows you around.
"Here are the locker rooms. There is the cardio equipment. And over there is the strength equipment.
Ok, have at it!"
You hop on the treadmill, bike, or elliptical, or bike for 30 minutes and wish to yourself the entire time that it was over. Talk about BORING! Who in their right mind wants to suffer through that 3-5x/week for an hour? Especially if you have some kind of old injury like knee or low-back pain! Will power runs its course and motivation drops. Then you simply stop going.
What we have found is very simple. In order to be consistent with your workouts (and in turn see fantastic results) you need to enjoy it! It needs to be something you look forward to or at the very least, not something you dread. Habit research suggests the more you enjoy the habit you're working to create, the quicker it becomes a habit.
Our mission here at Dynamic Strength and Conditioning is to help people get into a consistent routine and see fantastic results, while having FUN doing it! You see, when it comes to making real changes with your health and fitness, consistency is KING! The more fun you have with your workouts, the more you look forward to them. The more you look forward to them, the more you go. And the more you go, the better you look and feel!
Make sure first that you enjoy the workouts you're trying to make a habit or they will never become a part of your routine.
4| Have A Team
Did you know 80-90% of people who make a New Year's Resolution to improve their health and get into an exercise routine, quit within the first 30-days.
What's the #1 reason why they quit? A lack of support.
There is something truly special about the power of a support system. We see it everyday within our Adult Group Training when complete strangers make others feel comfortable as well as push and encourage each other to succeed. The evidence is very clear. It is much easier to succeed when you have the comfort and support of people with similar goals.
And the research agrees.
Working out in a group (compared to working out by yourself) drastically improves:
Workout consistency (easier to make exercise a habit)

Workout intensity and effort (you work harder)

Results
Exercising with a friend or group is not only going to make your workout more fun, but its a great way to hold you accountable keeping you more committed and consistent.
We asked a few of our members their favorite part of training in a group setting.
Here are their answers:
"The encouragement from others to keep going!"

"The motivation to not give up!"

"For the first time, I'm committed and having a blast!"

"That everyone is there for the same reason and end goal."

"Atmosphere, encouraging support and push from not only the trainers but from other members!"

"The accountability! If you miss your regular class, there is always someone checking in on you, asking why you weren't there."

"The energy and atmosphere of everyone working hard for the same thing!"

"The push I wouldn't give myself as well as the awesome people that have been pushing right beside me!"
5| Start with the Foundational Exercises
One of the most crucial components to fitness success is learning and mastering the foundational exercises. These are the first movements we teach all of our new members as they provide a host of benefits.
These are the movements that will make up the bulk of your workouts. Once we've slowed things down, built strength, and mastered your technique with them, we can then start to add more variety and intensity to your workouts. We do this by changing things like the order of your exercises, the speed at which you do them, how many reps you do, and the equipment you use to do them with (ie - body-weight, kettlebell, dumbbell, etc.). We can also change the variation of the exercise to make it more difficult. The biggest mistake beginners make it jumping to exercises that are too advanced. This leads to frustration, burn out, and injury as their body wasn't ready to handle the exercises quite yet.
Secondly, these are the foundational exercises that deliver the most bang-for-your-buck. Unlike exercises like bicep curls, the basic movements build the most muscle and burn the most fat because they involve your entire body. Don't have a ton of time to be in the gym? Don't waste your time with isolation exercises that focus on one body part.
And finally, these exercises best carryover to real life. They are going to help you run and walk more efficiently. They are going to provide a new level of strength to help you better climb the stairs, carry groceries, and complete yard work. They are going to make your daily life easier as well as safer. Getting stronger with these movements will drastically decrease your risk of injury in and out of the gym.
Get the most out of your time and workouts with the exercises below.
The Goblet Squat, Push-Up, 1-Arm Row, Plank, and Reverse Lunges. (Click the link to learn how to complete each movement)
6| Learn How to Properly Breathe During Exercise
The first thing we teach new members at DSC is how to properly breathe during their workouts. This is one of, if not the most important thing a beginner can master as it allows them to properly pace themselves through their workouts and is a key component to increasing your workout performance.
Why do we get too tired during workouts? Why do we sometimes feel sick? Why do we need to take breaks? Our heart-rates get too high.
Did you know the key to our heart-rate is our breathing. Yes, we can use our breathing to slow down and control our heart rate during exercise. The biggest mistake we see beginners make is either holding their breath or breathing too fast and/or shallow. These both cause your heart-rate to skyrocket and for you to fatigue.
Learn how to properly breathe during exercise below.
7| Join our Summer Jumpstart Program
On July 6th we are ramping up our 30-Day Summer Jumpstart Program here at DSC. This program is specifically designed to help you get your health and fitness routine started.
We're here to provide the ultimate level of support and guidance. We are here to make getting started easier as we've removed all of the roadblocks between you and feeling your best.
Our Jumpstart Program includes:
1. Unlimited workouts (DSC Women's Beginners Group, DSC Coed Group Training, or Online Home Workouts)
Not comfortable coming to the gym just yet? No problem! We've created awesome online home workouts that require no equipment and are perfect for all levels!
2. Easy to follow nutritional guidance (meal prep, building balanced meals, how to eat for fat-loss, hydration, what to eat before your workouts, etc.)
3. Fat-loss meal plans
4. Guidance & support
5. RESULTS
You're going to LOVE the way you look and feel!
We have just 30 spots available!
Click below to register! ⬇️