How Terry (Age 80) Stays His Healthiest with DSC!
Before joining DSC, my workouts consisted of weights and balance exercises prepared by my physical therapist. I was coming off a hip replacement and foot surgery.
At that time I felt something was missing as I could no longer run any longer. I found that it was difficult to stay motivated doing exercises in my basement on my own.
My goal in joining DSC was to get and stay as fit as possible. I also wanted to learn new ways of exercising and new exercises to do.
I was a little anxious to join DSC at first as I thought I would not be able to keep up with others at the gym.
I still remember my first class.
I thought it was going to be very difficult but the coaches were fantastic. They were so welcoming and helpful. I felt comfortable right away!
At DSC, the coaches are incredibly knowledgeable and fun. The workouts keep my mind busy and body moving!
I really appreciate that the coaches are right there to help make sure the exercises I am doing are done correctly so I benefit the most from every movement.
I know that it's hard to keep everyone separated due to the COVID-19 outbreak but make it feel like we're all still together and connected -- DSC has done exactly this and it is working very well!
Since joining DSC, I have lost 10lbs and my clothes fit much more comfortably!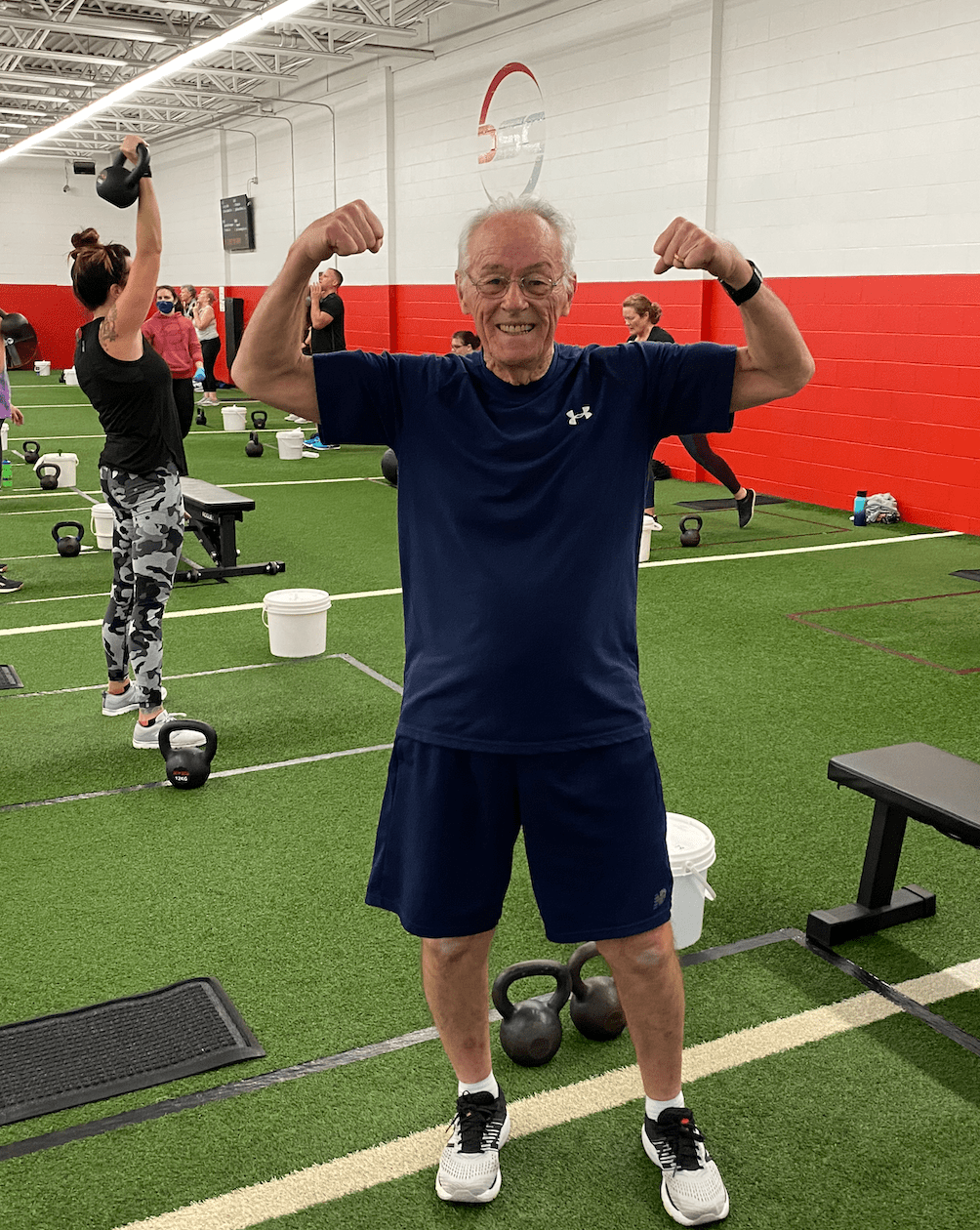 My strength and fitness has drastically improved and I am confident I can keep up with the class even if I have to modify some of the exercises to make them work for me.
I love that that workouts at DSC are always changing. Most workouts only seem like 10 minutes has gone by when we are done!
I really look forward to the workouts. I want to be there and it's the perfect start to the day.
I feel so energized after each class...OK, a little tired too!
What keeps me coming back is the coaches and other members. It's never boring at DSC!
Thinking of joining? JUST DO IT!
Talk to any members, young or old, and you will hear how much they love it!
The coaches make it work for you and the you will feel great once you start!
- Terry
Ready to get a head start on your 2021 health and fitness goals?
Join DSC (in-person or our online fitness program) and your first month is FREE!
Click below to get started! ⬇️