How Taylor lost 18LBS in just 8-weeks!
Before joining DSC, I was very inconsistent with working out. If I was lucky I would maybe exercise 1-2 times a week and would always try to "restart" the next Monday.
This inconsistency left me feeling incredibly tired and groggy. I wasn't eating right or sleeping enough.
I then heard about DSC and how they make it easy for people to jumpstart their health and stay consistent with their workouts. This was exactly what I needed; I wanted to enjoy working out again and be more consistent with my workouts.
I was definitely nervous to be the "new" person though. But once the class started that all went away. All of the trainers were so welcoming and accommodating to any modifications I might have needed.
DSC's coaches make the difference. They are THE BEST! They know exactly when to push you and encourage you.
The workout blocks keep the workouts fresh and never boring and it is the best to see your weights/reps increase each week. Actually seeing my progress has been a huge motivation.
I decided to add DSC's Nutrition Coaching as well for the for the accountability. I again was the person to "start eating better on Monday" and would be off of it by Wednesday. Coach Ashley was very helpful and so easy to work with. Weekly check-ins were so motivating. They kept me on track and seeing progress every week.
In just 8-weeks, I lost 18 lbs and 3% of my overall body fat!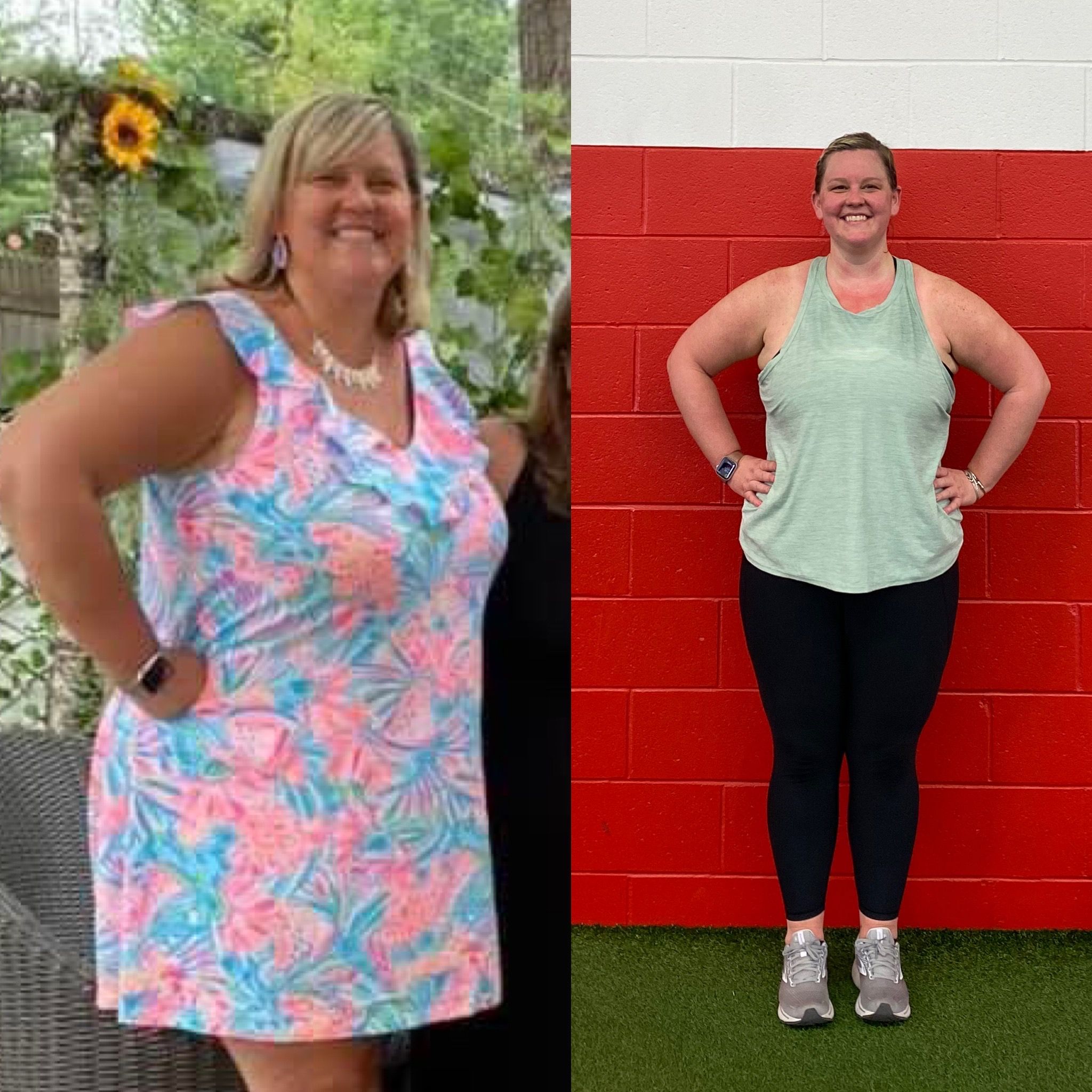 I feel incredible! I have my energy back and working out is now fun again!
I love coming into DSC and feeling welcomed and encouraged, knowing the trainers truly enjoy helping us. My favorite part of the workouts is when I am being pushed to add more weight or do another rep.
I feel like I have gotten myself back! I am so much more positive and my energy levels are back.
I am becoming the best version of myself!
If you're ready for change, join DSC! Do it, you will not regret it!
- Taylor