How Strength Training Transformed Corey's Results at DSC!
Before joining DSC I was going to 9Round Boxing Gym to get a quick cardio workout in but was really lacking the benefits of strength training. Physically/mentally I thought I felt good and didn't think that would improve much but it sure did!
My goals in joining DSC were to build lean muscle, increase endurance and improve my overall health, both physically and mentally. I've also had knee issues for the past 10 years and I wanted to build strength around my knee to get out of pain and be able to start hiking again.
I was fearful in the beginning that I wouldn't be able to keep up with the workouts or that I wouldn't know how to do any of them.
I was excited and a little anxious for my first class but felt at home right after the first week. The coaches made sure to check on me to make sure I wasn't over doing it.
My overall experience has been nothing but positive!
The workouts are always changing and always challenging. I think that's what keeps me coming back; I never feel like I'm stuck doing the same thing over and over. It has kept me consistent and eager to come in, something I've never felt at any gym before.
The coaches always go above and beyond to either push you or accommodate any needs/injuries based on your individual needs.
I've had great results since joining. I lost weight right away and just continue to build muscle and get definition.
DSC's strength training has made all the difference.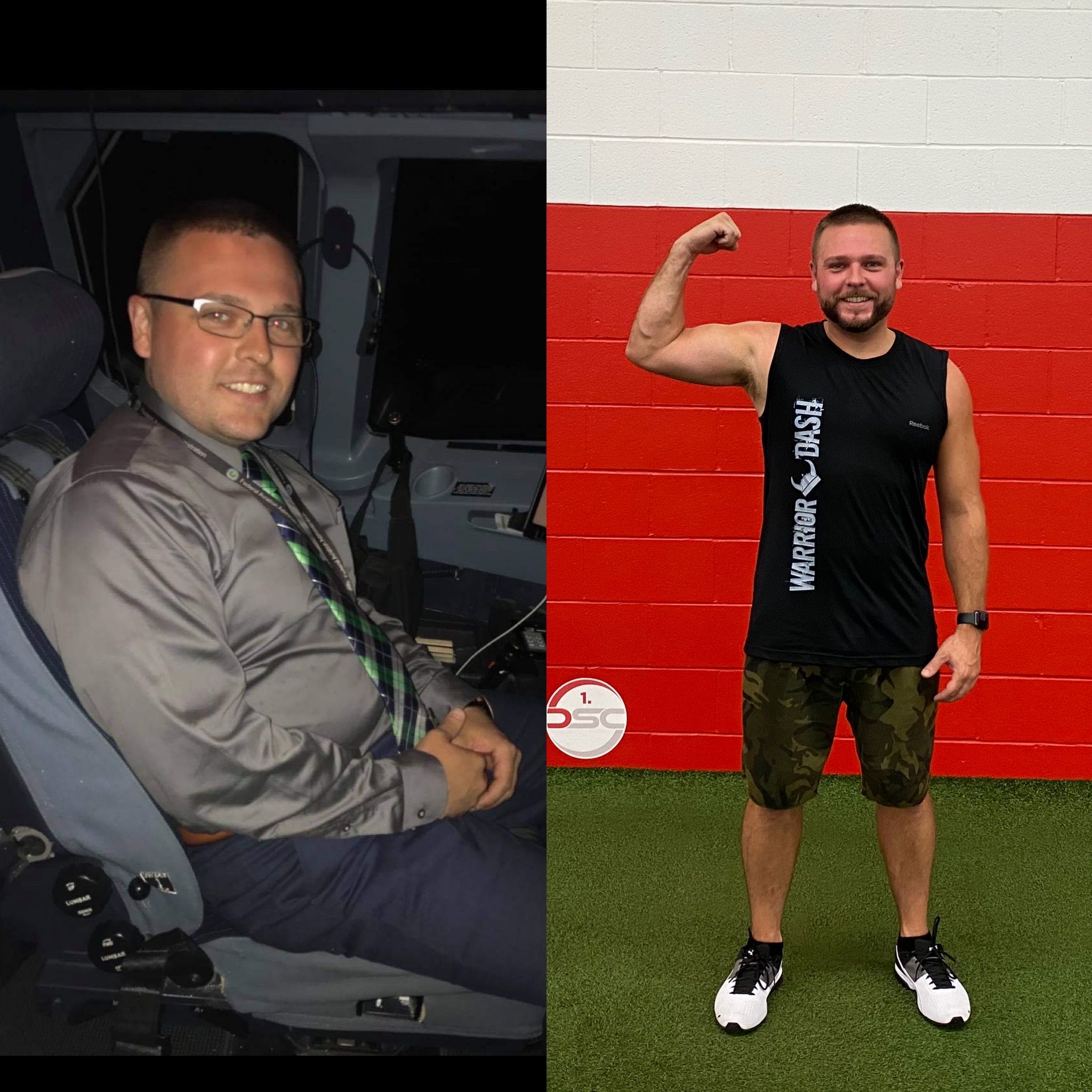 My clothes fit better and I can fit into my smaller shirts.
My endurance has increased and I notice I don't lose my breathe doing normal things.
I am more confident and I feel amazing after my workouts. It has also helped me have a better attitude by improving my mood and mental health.
I just did a difficult 5 mile hike with no pain at all. I can only attribute this to DSC and the strength that I have built in my legs.
My favorite part of DSC is the camaraderie. Everyone is in the same shoes as you just trying to get through the workout and support each other.
My favorite part of the workouts is that they are always changing and always challenging. This keeps me engaged and away from getting bored.
The strength training aspect of DSC has made a huge difference because they are designed to target muscles that should be trained together. It takes the guess work out of doing the exercises on my own. Also, they are the perfect mix of strength and cardio which makes me feel like I had an overall great workout in one session.
DSC has had lifetime lasting effects on me both physically and mentally.
It's the first gym I've ever looked forward to going to.
It's made me more confident and gives me so much energy.
To anyone considering joining I would say just do it. You won't regret it. There's nothing to be intimidated about. The coaches are the best in the area. You will leave every workout feeling better about yourself and look forward to your next workout.
- Corey