How Stacey Stopped Yo-Yoing and Lost 34lbs!
Prior to joining the DSC nutrition program I was struggling with consistency.
I had been a yo-yo dieter most of my life.
In the past I had success with taking weight off, however keeping it off was the biggest challenge for me.
I tended to be an "all or nothing" dieter.
I thought I had to be perfect, or more to the point my diet had to be perfect or it wasn't worth even trying.
With that mindset I would allow one bad choice or a bad day or two to derail me and then I'd slide right back into old habits.
I joined DSC's Nutrition Coaching Program to of course, lose weight but more importantly though, I was hoping to learn lasting, sustainable habits and develop a healthier lifestyle, altogether.
I was ready for a change!
I had watched my brother and a lifelong friend greatly succeed through the program.
Not only were they successful, they both really enjoyed it, which was even more encouraging!
What sets the DSC program apart is the constant support and feedback from the coaches!!
Not to mention the community aspect of the group is huge!
Having a group of your peers share what works for them, helpful hints, or if you're struggling with something in particular, getting a fresh perspective on how someone else may have handled it.
My biggest take away, in all my years of struggling to find a healthier approach to food... planning ahead.
It sounds so simple, right?
But, with everything else I've tried and how much I thought I knew about eating right, that small piece of advice has changed my relationship with food.
Planning my day ahead makes it so much easier to hit the goals the coaches give me each day.
And wait for it...not only do I look forward to what I have planned for the day, I really, REALLY enjoy everything I eat!!
Yes you can lose weight and still love the food you eat.
Overall my experience with the DSC approach to nutrition has been phenomenal!! I have learned so much from the coaches and the nutrition group family!
I loved it so much I decided to join their new and updated Nutrition Coaching Program this summer.
I was excited to see the new techniques they would use to help us continue reaching our goals.
I loved the real time changes to the calories and gram amounts the coaches gave us.
They showed us exactly how much to eat to be successful.
I loved that based on how your body was changing and adapting the program changed and adapted right along with you.
It was challenging and fun, at the same time and so worthwhile!! I'm so glad I joined...again!
My total weight loss with DSC Nutrition Coaching Program is 34lbs and counting!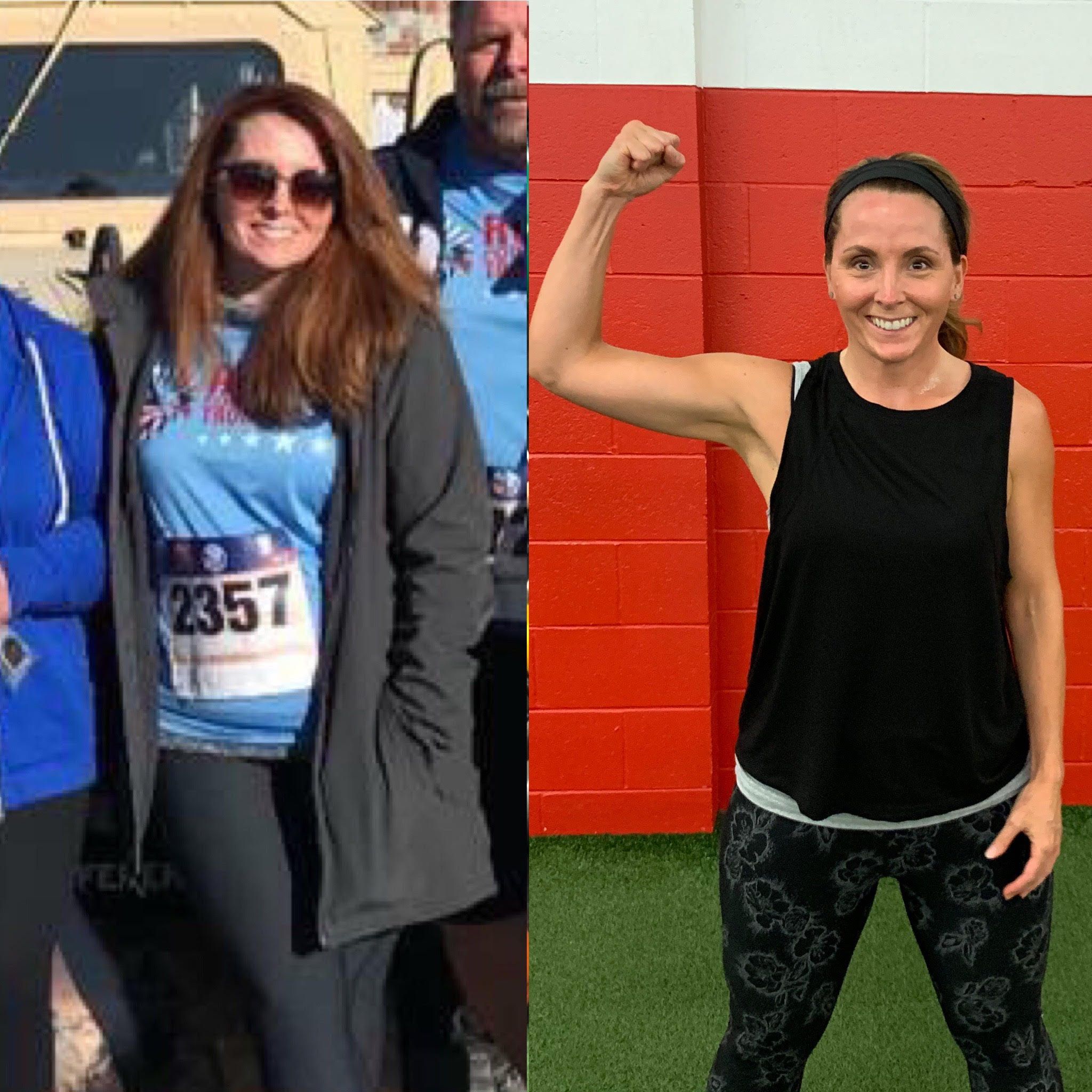 I don't think there is any one aspect about the program that I like better than another as I enjoyed everything about the program and it has proven to really work for me!
First and foremost is the personal coaching and attention though. I can't say enough good things about how great the coaches are and don't believe I would have had as much success without their guidance!
The group, the video chats that start the week off on a positive note, the sample menus for different meal ideas, it's all part of why the program works as a whole!
If you're thinking about joining the DSC Nutrition program...DO IT!!
You won't regret it! It can only change your life for the better!
- Stacey
Our next Nutrition Coaching Program starts September 16th!
Lose weight, feel great and still eat the foods you LOVE!
Click below to reserve your spot! ⬇️