How Priscilla Went From "In a Rut" to 25lbs Down!
I was in a 5 year rut. I had packed on 30 pounds and rarely made it out to exercise.
Before that I had been exercising quite regularly for the past 30 years. Mainly my exercise consisted of running with very little time spent on strength training.
As much as I kept telling myself I needed to get back to healthy eating and exercise I just didn't commit. I just couldn't get motivated.
I was introduced to DSC by a relative that knew I was struggling with my nutrition and exercise routine.
She suggested I check out DSC's Nutrition Coaching Program, so roughly 2 years ago I walked into DSC to learn about the Nutrition Program but found so much more.
It was the beginning of my renewed commitment to me - my physical and emotional well being.
I was a bit uneasy at first. Would I find that "fit" that would actually keep me on a healthy path here?
After attending the first nutrition session and pairing that up with DSC's group classes, I was HOOKED!
Who knew there could a place that is so inviting, encouraging, informative and FUN while at the same time providing the environment needed to thrive with your overall health? I can't say enough positive things about DSC, the coaches or the gym community that makes this gym so inspirational, encouraging and supportive.
Over the last 2 years I've been able to build my strength as well as lose 25 pounds.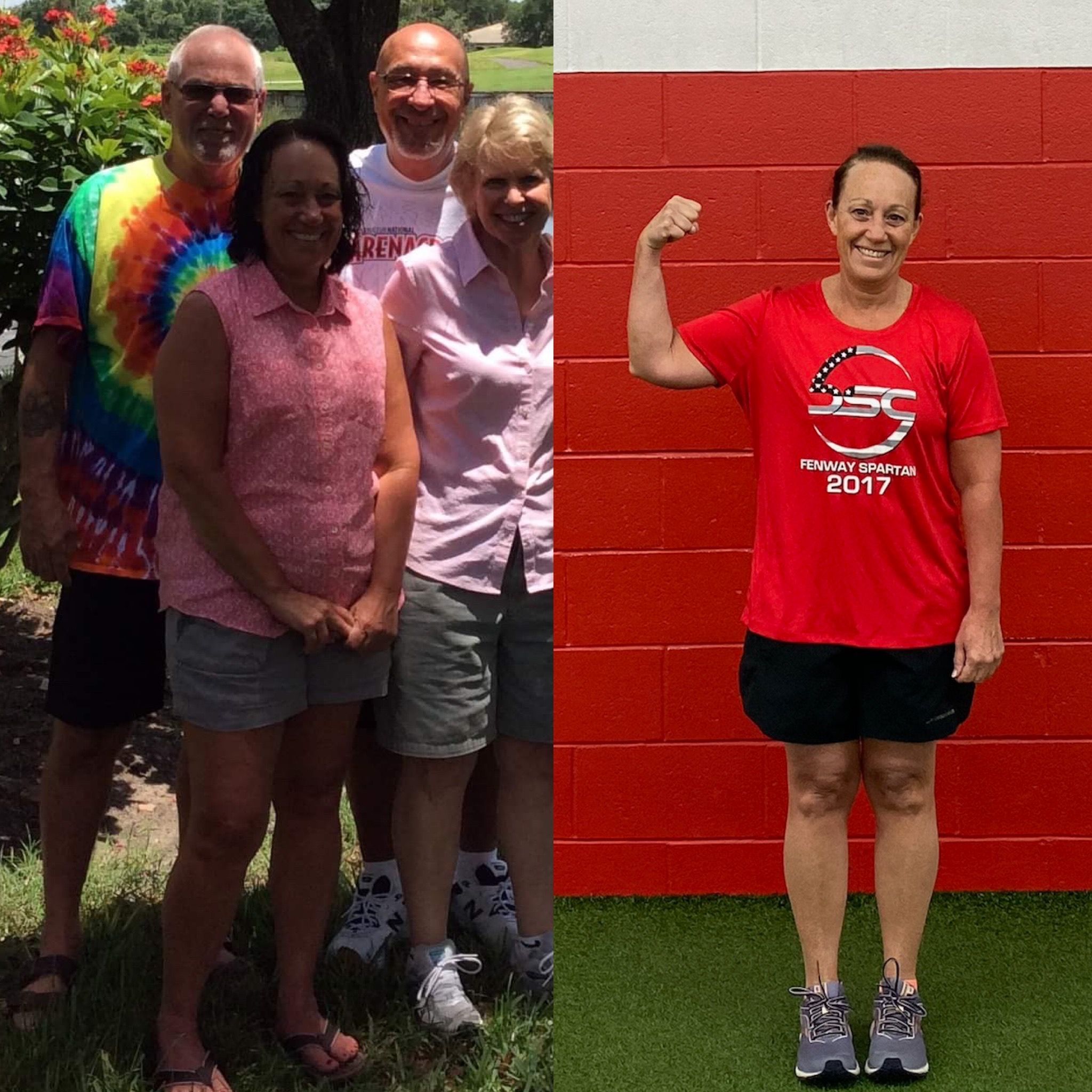 This has been no small feat. Looking back, I couldn't even manage a sit up at my first class. I love how I feel and for me there is no looking back; I will continue this journey with The DSC Family.
There are so many things that I love about the gym - the coaches, the comradeship, the encouragement and support.
What keeps me motivated to keep coming to DSC is that the workouts are never the same so there is no room for boredom like I had in the past with my workouts.
I feel a bit stronger every day too which is so motivating.
And the coaches -- talk about the icing on the cake! I feel like they are in the boat with us and not on the sidelines. I love their humor, encouragement and genuine concern for all of us.
Don't get me wrong...there are days when I have a hard time lacing up my shoes and getting out the door. But then when I walk into the DSC I remember the misery I experienced surrounding exercise those few years before joining DSC and, like I said, there is no turning back for me!
The advice I would give to anyone looking to join the gym is to take that first step. That first step will lead to another and you won't be traveling alone. Once you experience everything DSC has to offer there will be no going back for you either.
Just get ready for some tough but fun workouts, an inviting environment, and a community like no other I've ever experienced.
I absolutely love DSC!
- Priscilla