How Mike Went From Too Busy to the Best Shape of His Life!
Growing up, I was always an athlete. Swimming year around with a mix of other sports.
I've always had a competitive nature and love being part of a team.
Before joining DSC, my workouts were few and far between.
With the busyness of life, family, and work, I would end up just trying to squeeze a workout in here and there. I would sometimes utilize the gym where I work but it had limited equipment, machines, and space.
Trying to use the gym during the workday also created barriers for getting an effective workout in. My workouts were self-directed and therefore required internal motivation, plus they usually got interrupted by meetings and other work-related responsibilities.
I felt inconsistent and unmotivated and often disappointed with the outcome.
I never felt like I was getting anywhere.
I heard about DSC from my wife, who joined a few months before me in 2017.
She always had great things to say and spoke highly about the coaches and their support, knowledge and motivation. She was fully committed to 6 days a week and got me to join her for a Thanksgiving Day workout.
In that one class, I saw the physical, social, and mental support the coaches and members provided.
Two weeks later, I signed up for an Unlimited membership myself.
My goals when I joined were to lose fat, gain muscle, and learn how to properly and safely maintain a workout regiment suitable for me.
It was also important to me that I be able to have a consistent schedule that allowed flexibility for work and family time.
To jumpstart these goals and to help create a framework to healthy living, I also signed up for the DSC Nutrition Coaching Program within the first few months of joining. I immediately got support beyond just the workouts.
This experience not only helped me to learn the right balance for healthy eating, but it also taught me the right nutrients for my pre and post workout meals.
Since joining DSC I've lost 20lbs of unwanted weight and put on close to 10lbs of muscle!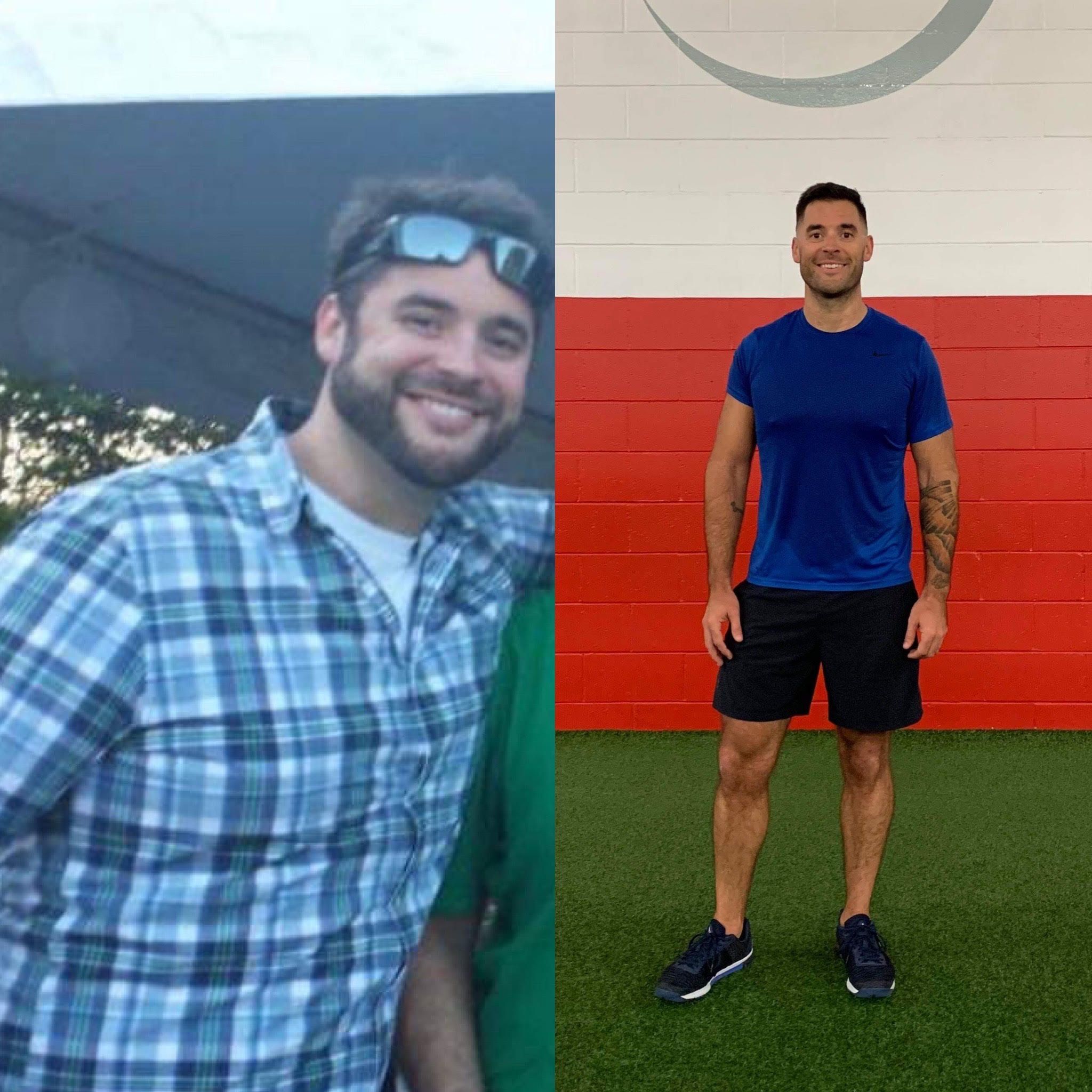 As I dedicate myself to a consistent routine, I still find myself continuing to up my weights at DSC and reach additional milestones on my journey.
I often travel for work and sometimes put in long hours and the coaches have always been more than accommodating, supporting me during off-hours or by sending me workouts to do while traveling.
After almost two years at DSC, I continue to be surprised by what I can do, especially with the support and encouragement from the coaches.
Matt and staff as well as the DSC Family provide a supportive and encouraging community that not only have helped push me to test my physical limits, but also a positive atmosphere on the days I'm feeling weak or unmotivated.
This has kept me going at times of need and helped me maintain that consistency I want.
With a family and a full-time job, all while going back to school for a Masters degree, it is easy to come up with excuses not to go to the gym, or to grab a quick bite on the go, but I say with certainty that everything in life requires effort.
You will only get the results you are looking for by making the effort to show up.
Please don't feel ashamed, don't feel embarrassed, don't be shy!
Just show up.
It's not about who's bigger, stronger, skinnier, etc. Everyone has a different story and a different starting point.
It's about becoming the best you.
Let the Coaches and the DSC Family show you how, you won't be disappointed!
- Mike
Ready to get yourself into a consistent routine?
Ready to feel your best?
Our Men's 30-Day Jumpstart Program starts Nov. 4th!
Click below to reserve your spot! [Space is LIMITED!]