How Mikayla Transformed Her Health and Happiness at DSC
Before DSC my workout routine was pretty much nonexistent. In high school I did cheerleading and went from 3 hour practices, 5 days a week to absolutely nothing when I graduated. I realized I didn't have any good habits to fall back on when it was over.
I had pretty severe anxiety and just overall poor body image in the past. I wanted to be happier with myself and how I looked.
I didn't really have any fears prior to joining. With the two week free trial and the reassurance from Coach Christina, who's been a friend of mine for many years, I didn't think I had anything to lose by trying it out.
I was a little nervous before my first class, but as soon as I walked in I was immediately put at ease because the coaches were all so welcoming. I was also lucky enough to have Coach Christina come with me to my first class, so it was really nice to have a familiar face there with me.
The classes are so comfortable and personalized. Every coach knows not only your name but also how to maximize your workout with any modifications you may need.
The coaches always manage to make a very challenging workout fun. I've never experienced something quite like DSC!
Since joining DSC about 3 months ago I've lost 15LBS!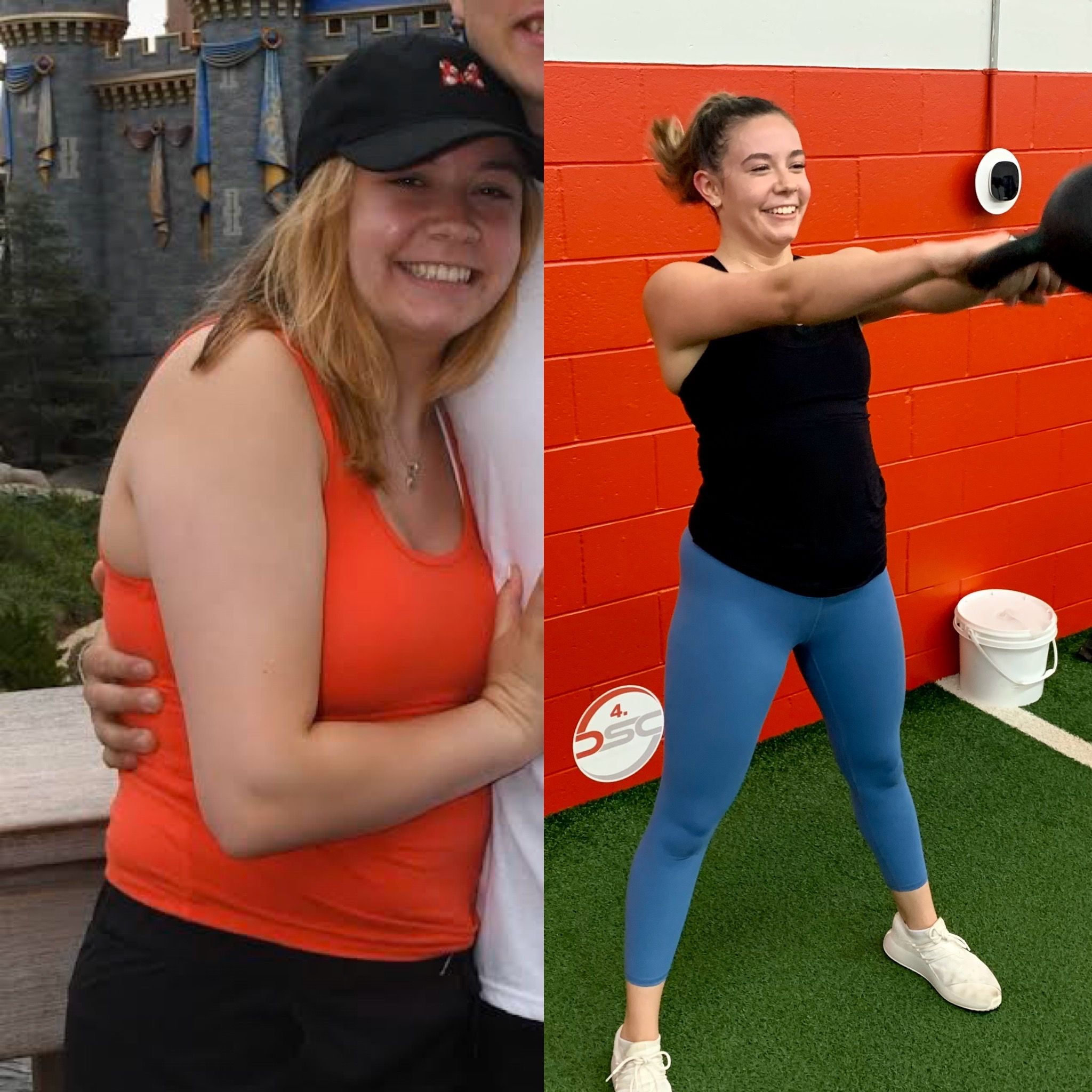 While I am happy with the changes on the scale and my overall appearance, I am even more proud of the progress I've made in my strength!
I remember my first class I used 10kg kettlebells and I typically find myself using 16kg ones now. As a licensed nursing assistant, I have a very physically demanding job and I have found the average day to be less exhausting on my body since starting here as well!
My absolute favorite thing about DSC is the atmosphere.
While I do always get a great workout, DSC has truly also just become a happy place for me.
I always leave happier than when I came in and I immediately can't wait to come back again. I never understood why people enjoyed working out so much until I found the right place for me, which was at DSC.
DSC is the best investment I've made in myself. I am happier and healthier than I have ever been!
With the help of DSC I've gained so much confidence and have been in a much better mood in general.
If I could give someone thinking of joining DSC one piece of advice it would be to take the first step and do this for you. It may be one of the best decisions you've ever made!
- Mikayla
Ready to get your fitness routine started at DSC?
You can now try DSC FREE for 14-days!
Our trial includes:
1. Unlimited coach-led workouts (perfect for all levels)
2. Diet starter kit (healthy eating grocery lists, meal plans, recipes, and more!)
Click below to schedule your first class! ⬇️