How Meghan Lost 30lbs at DSC!
I didn't have a typical workout before joining DSC and I was so inconsistent with what I would do.
One day I would go for a run then the next couple days I wouldn't do anything.
Sometimes I would go to the gym for a few days in a row but then I would skip a week.
Part of the problem was that even when I did get myself to the gym, I wouldn't know what to do for a workout when I got there.
With absolutely zero guidance I would end up maybe running for a mile then using dumbbells (doing who knows what), then do some crunches and call it a day.
I knew these attempts were probably better than nothing but I also knew I was not making the most out of my time at the gym, wasn't getting a balanced or sufficient workout in, and definitely wasn't going to reach my goals anytime soon with this type of routine.
I had also tried different sports off and on as a way to get/stay in shape but never found anything I loved… until trying Field Hockey goalie my freshman year in High School.
Finding this unexpected passion of mine helped spark my desire to really get in shape so I could keep up with my team and perform at the best of my ability. Joining DSC is definitely helping me become a better athlete amongst other things!
I first heard about DSC about 4 years ago.
My mom manages a hotel and a few of the girls there wanted to start working out somewhere, so my mom got to work and found Dynamic Strength and Conditioning online.
I started going with them and ever since I have been going off and on due to my schedule.
About 6 months ago though I started attending consistently and since then I've really started to feel better and notice a big difference in my overall health.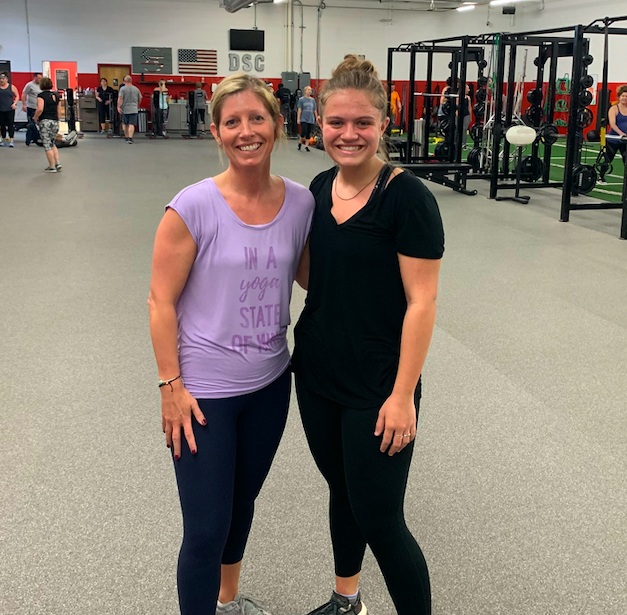 Meghan and her Mom crushing a DSC workout!
It's amazing and exciting to notice all of these small changes and accomplishments adding up.
My goal in joining DSC was just to become healthier.
Since starting I just feel so much better! I can walk upstairs without getting out of breath. I can run ½ a mile without stopping. I sleep better and my energy and mood have improved too!
Since starting DSC I have lost 30 pounds, and I'm down 2 pants sizes.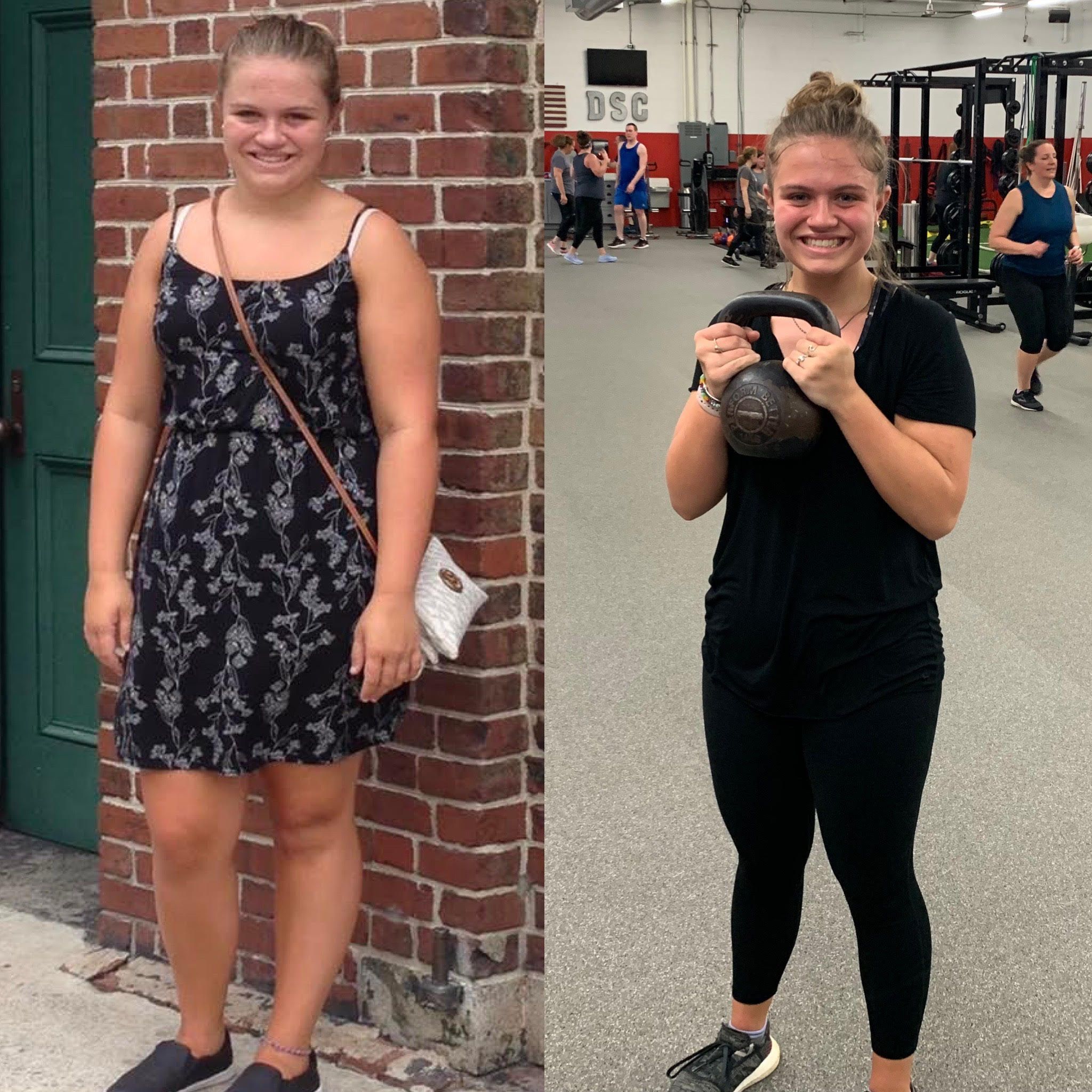 I'm eating a lot healthier as well because I want to fuel my body and get better at my workouts.
I didn't actually realize how much my energy was down until I started coming here consistently and eating healthier.
The difference from how I felt when I first started coming to now is so noticeable.
I was a little nervous to come at first especially because of my age and being with the adults, but after coming a few times my nerves were calmed because everyone was so nice and it made me feel much more comfortable.
The fact that you're always able to go at your speed and ability level makes such a difference and helps to eliminate intimidation or embarrassment.
My first class went very well. I went with my mom which I think made it a little easier that I had a partner built-in. Ever since, she and I have been going together.
I think it's awesome that DSC is something we can both share and enjoy doing together.
My favorite part of DSC is usually the workout finishers because they really push you to your limit and the fun holiday workouts because it's so awesome getting together with our massive community.
Overall I just love coming to DSC! The coaches really make the entire experience so much fun! I also love that a lot of the coaches are women and are so supportive.
Seeing examples of strong women all around me at DSC building each other up is very inspiring!
I would tell someone who is looking to join DSC to invest in themselves no matter what age.
Even though I am only in High School I help contribute to the cost of my membership (with assistance from my parents of course) because I love coming to this gym!
I know that it's important for me to make my health and fitness a priority and I am setting my future-self up for success!
The coaches are so supportive here and genuinely care about every member's success!
You'll love it!