How Kelly Lost 30lbs By Eating MORE!
Before joining DSC, I belonged to a local gym where I would use the treadmill and the women's weight room.
I felt stuck though as I wasn't seeing the results I wanted so I decided to join DSC after seeing some of their member's transformations online.
I was ready to become stronger and lose weight.
I was certainly nervous to start. Coming in was a bit overwhelming because I had never done group exercise before. The coaches were very friendly and welcoming however. My first class was so much fun!
My experience with DSC's group workouts has been great! I like how the coaches stay with you until you get a grasp on what you are doing and I love that there is a variety of exercises and it changes so you don't get bored with it.
Once I felt comfortable with the workouts, I decided to join DSC's Nutrition Coaching Program.
I did so because I wanted to lose weight and learn to eat the right foods for me.
I felt that I was eating "clean" and I thought I was eating the right foods but nothing was really changing when it came to weight loss.
Once I joined, everything changed though!
The nutrition coaches helped me learn to eat by first tracking what I was eating each day.
I quickly learned I wasn't eating enough food and I was definitely not getting enough protein. The coaches taught me that by under-eating, my body felt as though it was starving so it held on to body fat. On top of that, I wasn't properly fueling for my workouts to get the most out of them.
I also loved the fact that the coaches were able to help me through with all my dietary restrictions!
I learned it's so important to track your food and macros (carbs, protein, and fat).
I also learned it's not just about the number on the scale. It's also about how you feel!
I also learned to track my food in the morning (for the day) .. for me it worked well knowing ahead of time what I would eat for the day!
My overall experience with the Nutrition Coaching Program was excellent! The coaches were always available with a solid explanation as to why things were happening or not happening. I loved the sample food menus, educational videos, and great advice from the coaches and other members.
Since starting, I am down 30lbs and I feel stronger than I ever!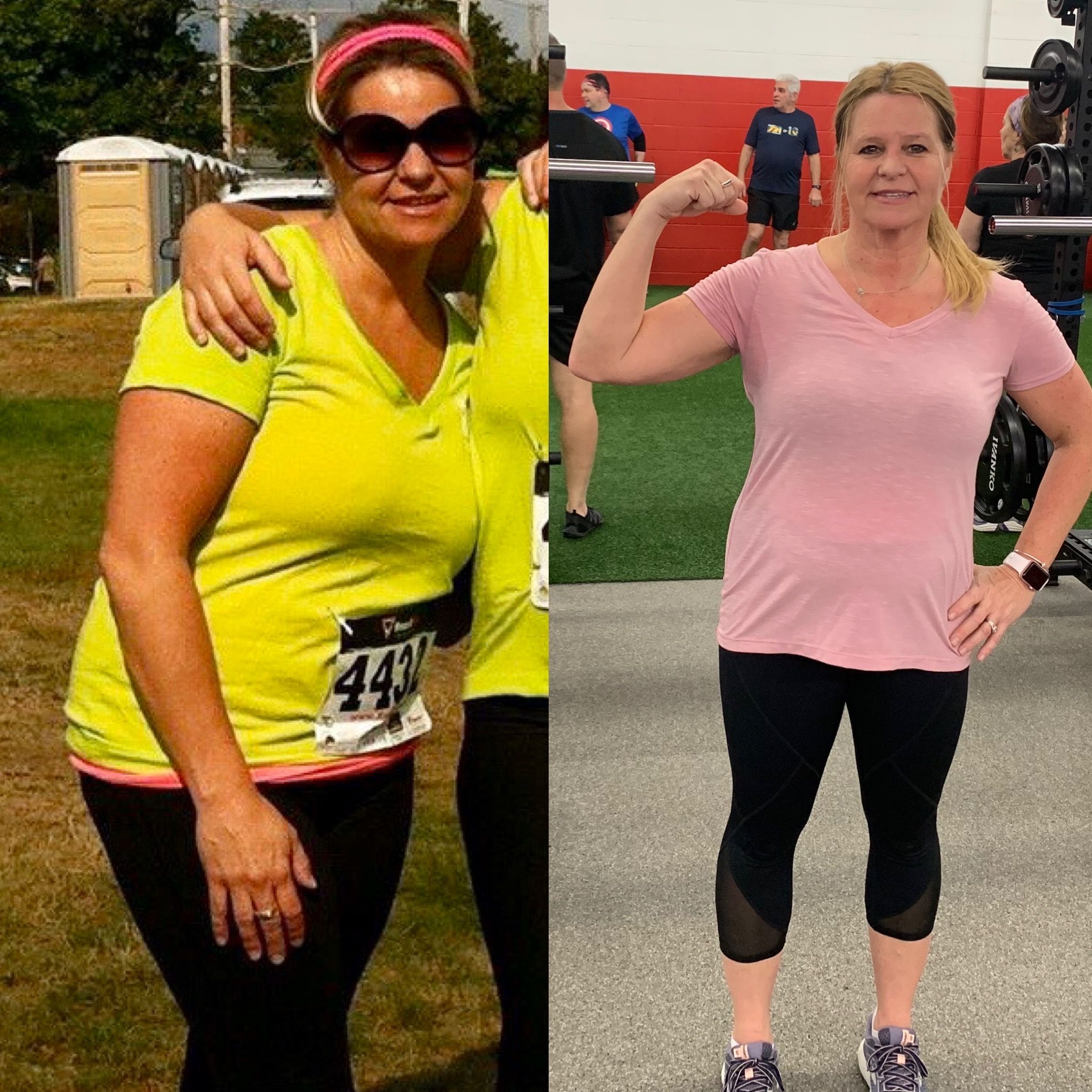 I have so much energy! I am so motivated that I set a goal to run a 5k every month for a year!! I started that in October and I was able to shave 6 minutes off my overall time on my most recent race in January!
My favorite part of the Nutrition Program is the changes that it's allowed me to make and how much I've learned on the program. I love the support of the coaches and the supportive group page.
Thinking about joining? I would say step out of your comfort zone and give it a try. Great coaches, great members... what do you have to lose?
- Kelly
Our 2020 Nutrition Coaching Program starts Monday!
We're ending fat-loss frustration forever!
Click below to register!