How Jen Transformed Her Health and Happiness at DSC!
Before joining DSC my typical workout was walks with my daughter and the occasional Zumba classes.
Then COVID hit and I stopped everything.
I was alway tired, unmotivated, and felt exhausted all the time. I wasn't sleeping great and I was very out of shape. For the first time, I didn't feel like myself.
Then I lost both my parents to COVID and that changed everything. My workouts and health completely went away and stress and sadness took over.
After some time I was finally ready to find a solution for getting in shape and losing the weight. After so many failed attempts with other programs and gyms, I needed something I could stick to.
I found out about DSC and saw some of their incredible member transformations. I liked how DSC members were made up of all shapes, sizes, and ages. People seemed to love it there.
So I decided to give DSC a try but I was super nervous to get started. I had a big fear of fitting in and I was scared as hell as because I wasn't sure I was even going to be able to complete the class nor complete some of the exercises. But with the help of the DSC coaches, they made my first class amazing. I felt so good after and was excited to come back the next day.
My overall experience has been incredible. There is absolutely NO gym like DSC!
The coaches and workouts are the best of best. The difference between DSC and other gyms is that DSC and the coaches genuinely care about your progress and helping you succeed, get stronger and reach your individual goals.
DSC has changed my life forever and I will never look back! The energy I feel after leaving a workout is amazing. I sleep so much better and actually feel rested! I no longer feel tired in morning.
DSC has been huge for relieving and managing my stress, too!
I have lost 20LBS since joining DSC and have taken back my health and happiness.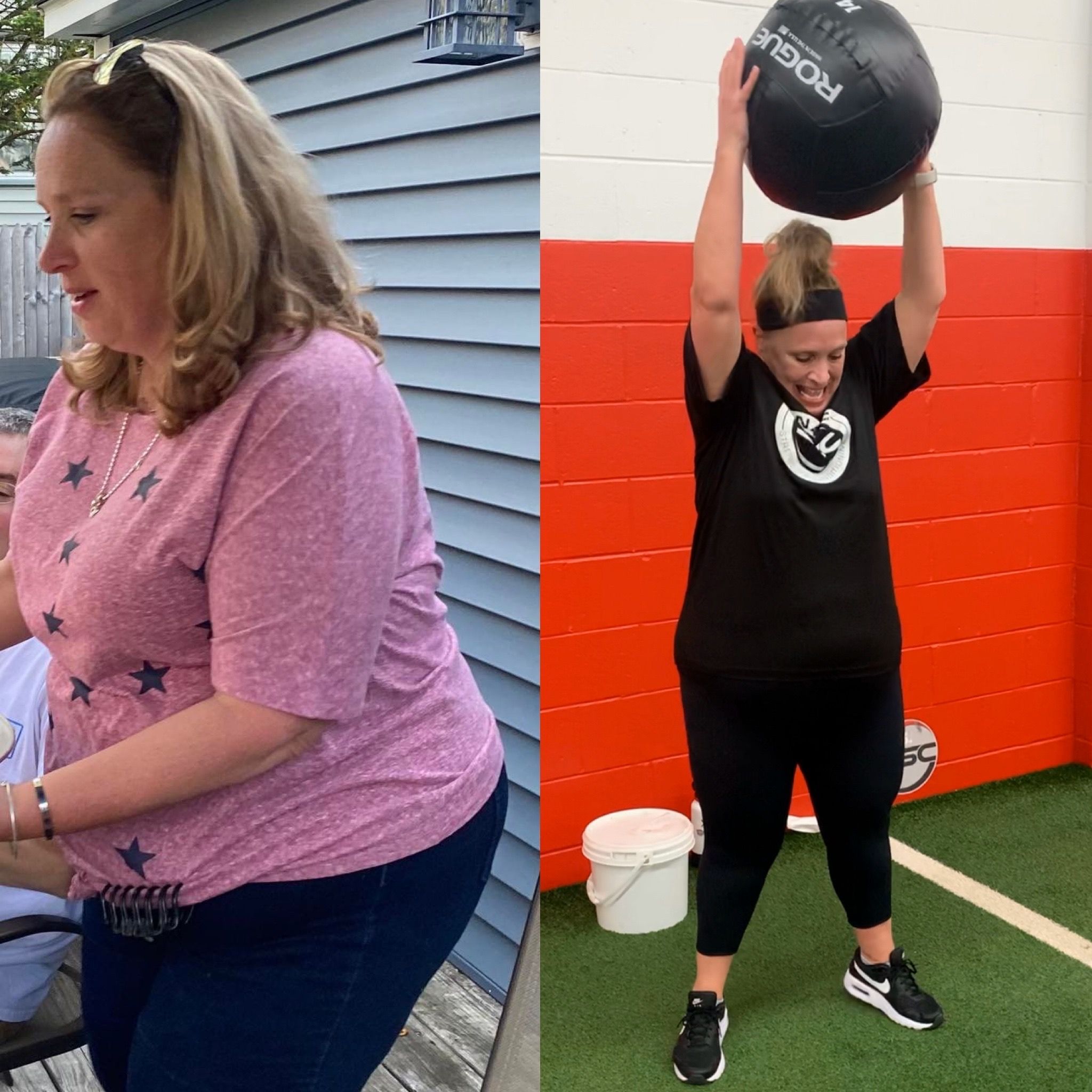 My clothes fit so much better and are already starting to get too big as I have gone down a size.
With me being 53 years old in April and experiencing menopause, this is the only gym that has worked and helped me get into shape and for life!
I am so excited to continue this health journey and keep crushing my goals in 2022 at DSC!
If you're ready for real results, my advice is give DSC a try, you won't regret you did.
- Jen