How Jason Lost 63LBS In 4 Months!
Before joining DSC, I had not exercised since 2005. My only activity was from my part time job after semi-retirement at an oil and propane company. I'd always been on and off at gyms but nothing long term.
I didn't feel great. From a physical point of view I was good in non-active activities, but definitely felt the restrictions during activity that involved getting my heart rate up.
I joined DSC to finally have some structure and to have someone re-tool my workout and health habits. I wanted a coach to help address my limitations and where I should begin.
I didn't have any fears about joining DSC but I did doubt that I could regain some of my past fitness levels.
As with anything new, I was not sure how it would go with my first class.
I arrived and was greeted right away by three DSC instructors who treated me like I had been there forever. They fist pumped me and asked if I was to rock.
I was brought into the facility where the coaches gave me my own spot and from the first tick of the clock, it was like having three personal trainers encouraging me along the way, teaching me every exercise and helping me with my weight choices. I didn't have to think about anything!
I was introduced to the family at DSC before the start of my first class and was even given a round of applause and fist bumps by the fellow members.
My first class could not have felt better! Right away it felt like I was at home.
I am amazed with the DSC program, from the ownership down to every coach that I have gotten to know. Each coach has a unique skill set that they each bring to the table. They mold it all together to bring a perfect atmosphere to thrive in!
They call you and coach you by your first name and ask how it's going every class. They remember if you're not there to keep you accountable and constantly check-in with me during classes to make sure all is good.
The workouts for me are a perfect blend to work on improving both strength and cardio. Each week you build upon the next and at the end of the month you really feel and enjoy the progress.
Here at DSC I get actual coaching, which I never had at other gyms without paying extra. DSC has classes that I can fit around my schedule so for me it has been great.
I have to add, aside from the coaches the other members that attend my times have been awesome and offer great compliments and it makes me feel like I had been there forever.
I gave myself a 6 month commitment to change my world.
I started in July of this year and I can report that in just 4 months I have dropped 63 pounds and 6 pant sizes!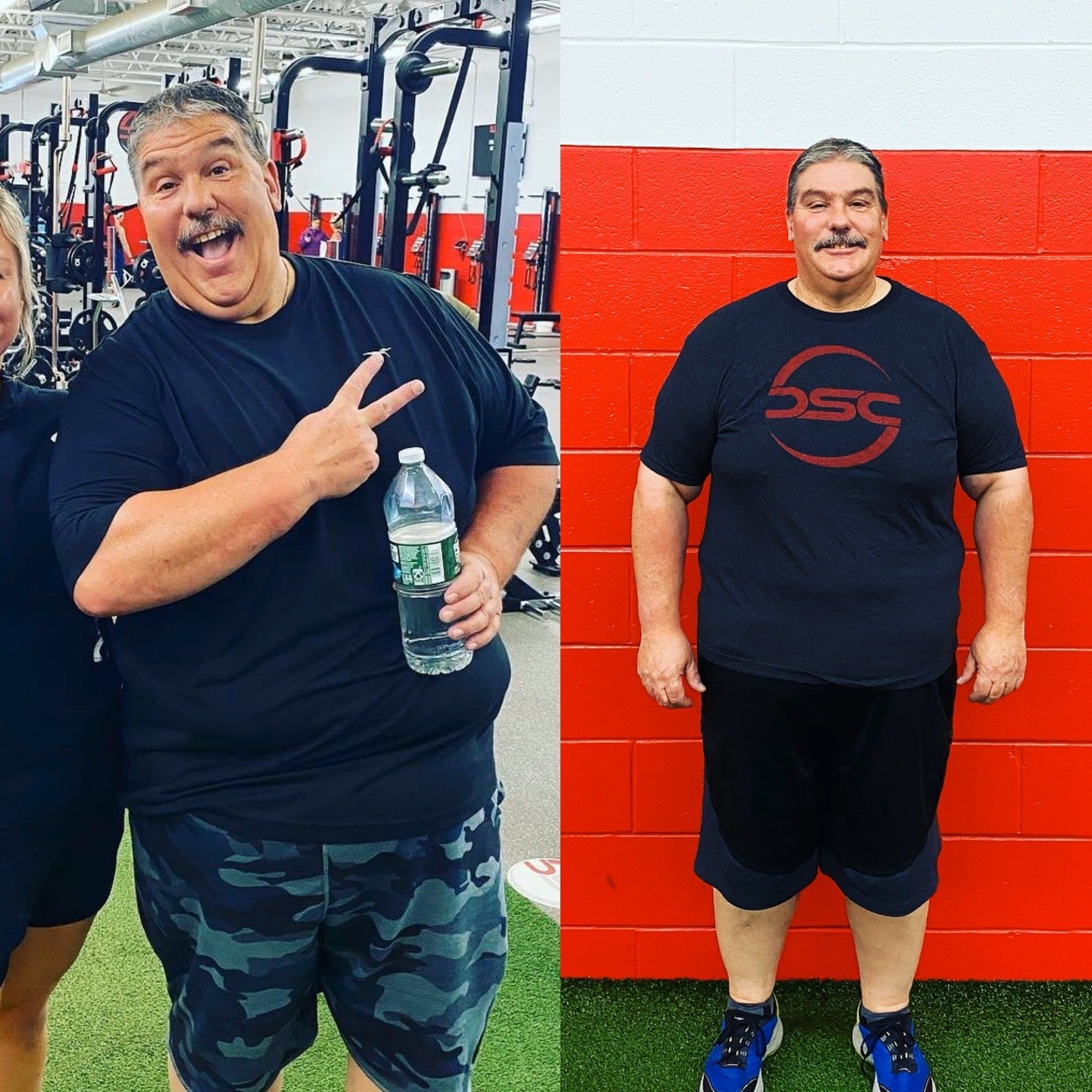 DSC and my results have far exceeded all my expectations. My overall confidence and fitness has skyrocketed!
Full disclosure, I do go 6 days a week, for me I needed this. I'll let you know at the end of this what my next pant size will be, LOL!
For me, every time I go I'm welcomed and not forgotten. The coaches keep giving me what I need to succeed; they mix it up every month so I never plateau or feel like I'm not making progress. They all genuinely care about the members and helping us reach our goals.
I love the strength days the most. I love being pushed. Seeing the progress I've made keeps me going every day and wanting more.
DSC has rocked my world and changed my life forever! The impact was enough that my whole family has joined to go for the ride just by seeing the results I accomplished in such a short time.
DSC has literally saved my life!
If you're thinking of joining DSC, do it! No matter what your motivation or journey to feeling great again is, once you walk in for the first time all your fears and concerns are put to rest and you'll never be on your own.
- Jason
Are you ready to look and feel your best?
Join DSC now and you won't pay until January!
That's all of December FREE!
Click below to register! ⬇️