How Iraiza Took Control of Her Health at DSC
Before joining DSC, I have to confess I have never been a big fan of "conventional" gyms so I used to spend my weekends outdoors, hiking, biking, walking, etc. Then the pandemic hit us!!
I stopped doing all kinds of activity for six months!
Working from home and long hours sitting in front of a computer started impacting my shoulder and neck.. also put on a lot of weight (those trips to the kitchen!) and lost control of my health.
I needed to do something!
I heard wonderful things about DSC from a friend and her amazing experience. I needed to find something that could give me energy, discipline, and control back.
There is a saying about habits. It takes 30 days to create good ones and only 3 days to lose them! So I decided to try for a month and BOOM, I got hooked after only a week.
I was nervous for my first class. Before joining I was doing physical therapy to deal with my shoulder and neck pain and I was a little worried I could not keep up with the workouts due to my inactivity.
Boy was I wrong! Since day one I felt welcomed! Every coach at DSC cares for your progress and well being! It is genuine! And I can feel it, such a positive environment only can bring more well being! And it makes you do better! Every single day!
I said at the beginning I wasn't a fan of conventional gyms and that's why it works for me at DSC, they are unique!!
The whole experience, workouts, coaches, and results are AMAZING!
After only four months, I have lost 16 pounds!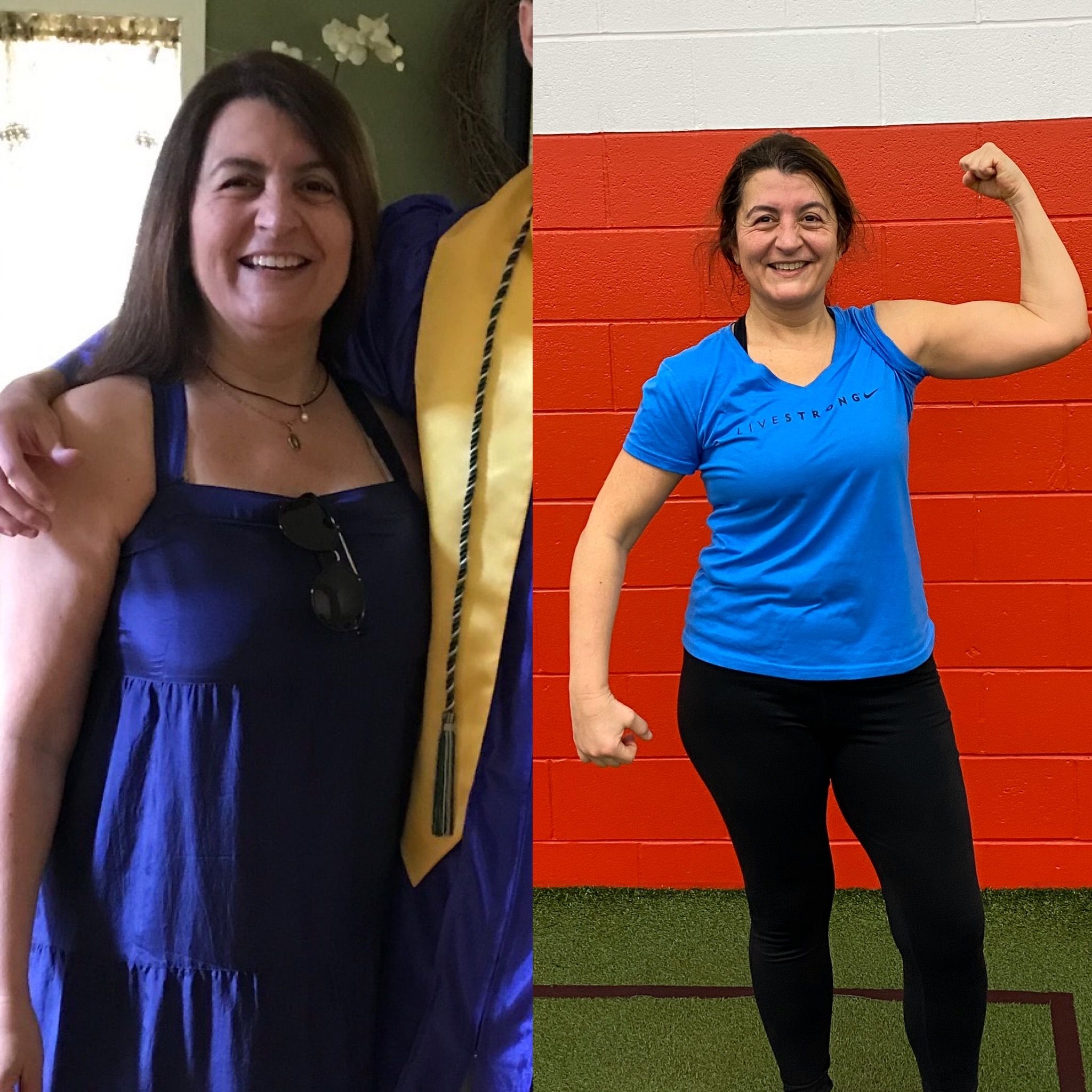 I have been gaining serious muscle tone and my shoulder/neck pain is gone!
I am strong and feel in control of my health again!
My favorite part of DSC is the coaches.
It is unbelievable how connected I feel with the coaches, to the point that every time they yell "keep your head straight" or "keep those arms tucked in" during push ups or "breathe" I know they are correcting me.
I LOVE their constant advice on posture or techniques or their modified exercises when you are recovering from old injuries (such my shoulder and neck pain).
DSC helped me find the health compass that I lost months ago.
What keeps me coming back is well being!
I feel great since joining DSC! I love their values, their ethics, their beliefs, their attitude, their commitment to me and everybody else! It truly is a great family!
Thinking of joining? Trust the process and believe in yourself!
- Iraiza
You can now try DSC FREE for 14-days!
Your 14-day trial includes:
1. Unlimited classes (in-person or online)
2. Easy to follow diet plan
Click below to get started! ⬇️