How I Went From Inconsistent to the Best Shape of My Life!
I didn't really have a workout routine at all. I went many years paying gym memberships at different places and not showing up for months.
I heard about DSC from a friend and coworker. She raved about everything DSC: the coaches the equipment the music the atmosphere and of course, the workouts!
My number one hurdle had always been being consistent.
I was looking for a gym that made me want to come back every day. The gyms I had belonged to had a lot of machinery but no support. No one ever said "you've got this!" Or "we'll see you tomorrow".
The DSC supportive environment has provided that and so much more.
Before joining, I was afraid of being so out of shape that I wouldn't made it through a class. I thought I would stick out like a sore thumb not knowing what I was doing.
My first class, I was a bit anxious. I didn't know anyone other than my coworker. But as soon as I walked in my mind was at ease! It went way better then I expected. All the coaches were extremely attentive in making sure I had the right exercise technique and posture and felt comfortable. All the DSC members were beyond friendly and I never once felt out of place.
There are not enough words to describe the positive impact that DSC has had on my health.
You know you've reached a certain level of fitness when you get up from washing the floors burpee style and your husband says, "what was that?" True story!
I knew I needed to make better food choices, but I didn't know where to start so I soon joined DSC's Nutrition Coaching Program. I had done weight watchers, south beach diet, etc. But none of those taught me about nutrition. I would lose the weight then gain it. I always thought "eat well, lose weight and feel great because you lose weight". It turns out eating the right food gives your body the fuel it needs to work at its optimal capacity. I was crushing my workouts, sleeping better and overall in a better mood. Learning why our bodies do what they do was the piece I was missing. The nutrition program gave me the knowledge I didn't even know I needed.
Since starting DSC I've lost 12lbs, gotten into the best shape of my life and have added so much muscle and strength!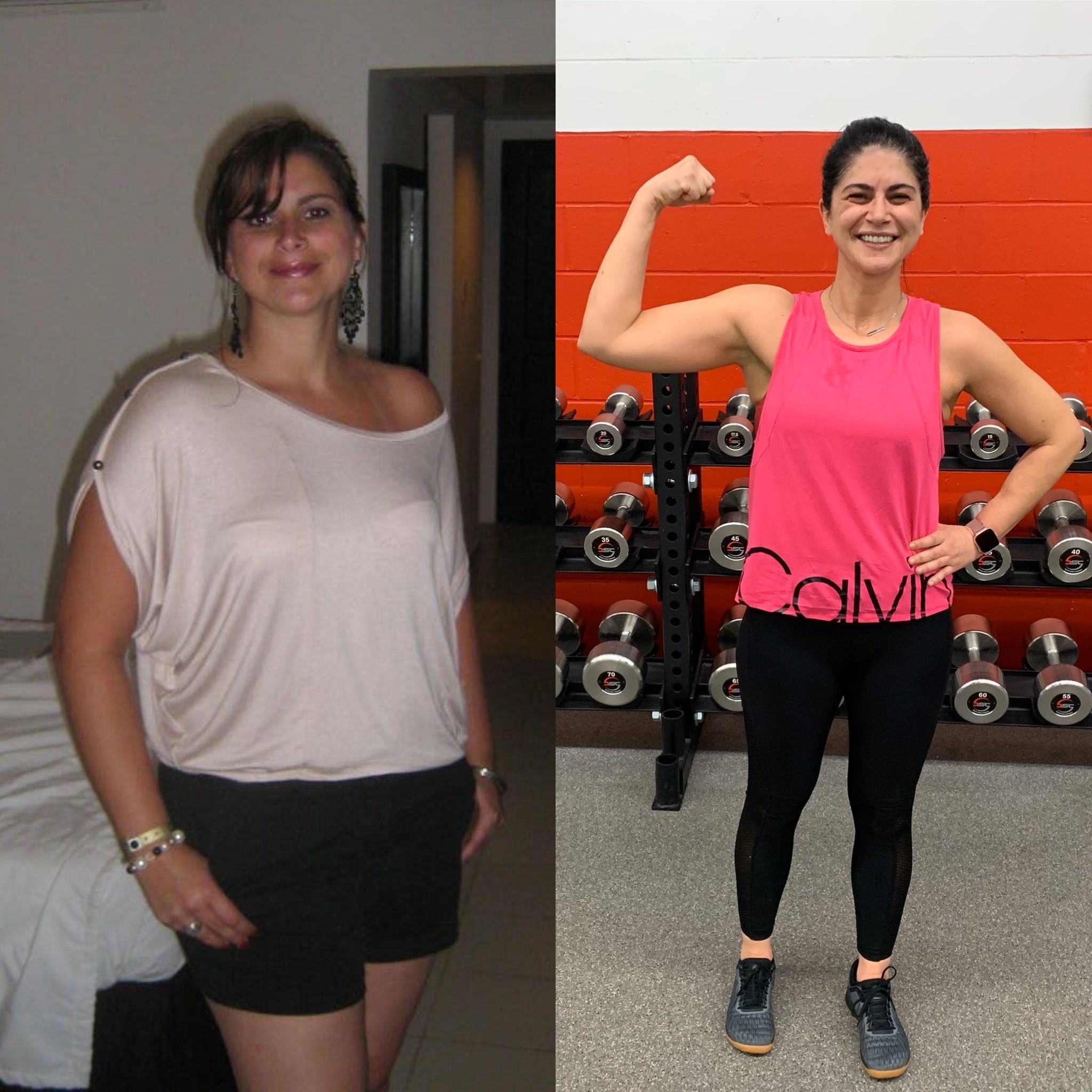 I'm doing the nutrition program right now and in the past 4 weeks I lost 3.5 lbs. of body fat and gained 1.0% muscle mass.
When you're in such a positive and supportive environment you feel good about yourself, you feel capable, you feel strong! Everyone at DSC believes in you. It's extremely empowering and it's made me a better person in all aspects of my life.
I absolutely love and admire all the charity and community support. DSC invests in its members by providing top of the line equipment. I love the workouts because they keep changing and I keep learning. I strive to keep improving and DSC gives me the coaching support I need.
I feel stronger than I've ever felt and I'm now in the best shape of my life. I'm now not afraid of trying something new and different… I actually look forward to new and different now.
If you're thinking of joining DSC, just do it! I promise you won't regret it. If you have any hesitations, stop by and talk to one of the coaches. There's not a single workout that can't be modified to fit your needs. And don't let achy joints and muscles keep you away. Altitude Physical Therapy (inside of DSC) will be there for the rescue.
Get ready to have a whole new take on fitness and feel the best you've ever felt!
- Lilia
Are you ready to get into the best shape of you life?
Our 8-Week Fitness Challenge starts March 23rd.
This program is specifically designed to help you get started and make 2020 your best year ever!
Click below for more info!