How I lost 53lbs with DSC's Women's Group Program!
I had joined a few popular gyms in Manchester and Londonderry.
I did not last long at the places I tried and I saw no results from attending them though.
I think part of that is because I had no training, support, or real guidance on what I needed to do in order to see results.
I then saw a post on Facebook about a Women's Group Program at DSC so decided to message them.
I have to admit I did not join right away.
I was intimidated.
I then went back and contacted them again and this time I went in and signed up.
This would end up being the best decision I have ever made!
The minute I stepped into DSC all my fears were forgotten.
The staff is AWESOME!
They are there for you and make you feel comfortable from the first moment you walk in.
My first class, not going to lie, I was a nervous wreck.
I was 5'5" and weighed 201lbs.
I was taking 5 medications every day.
I was overweight, had no stamina, and no upper body strength.
I wasn't sure that I could do it.
I thought very differently after my very first class.
Coach Renee made me believe that I could do it and she pushed me to what she knew I could do.
I am so excited to announce that I am now down 53lbs and have dropped 4 pant sizes!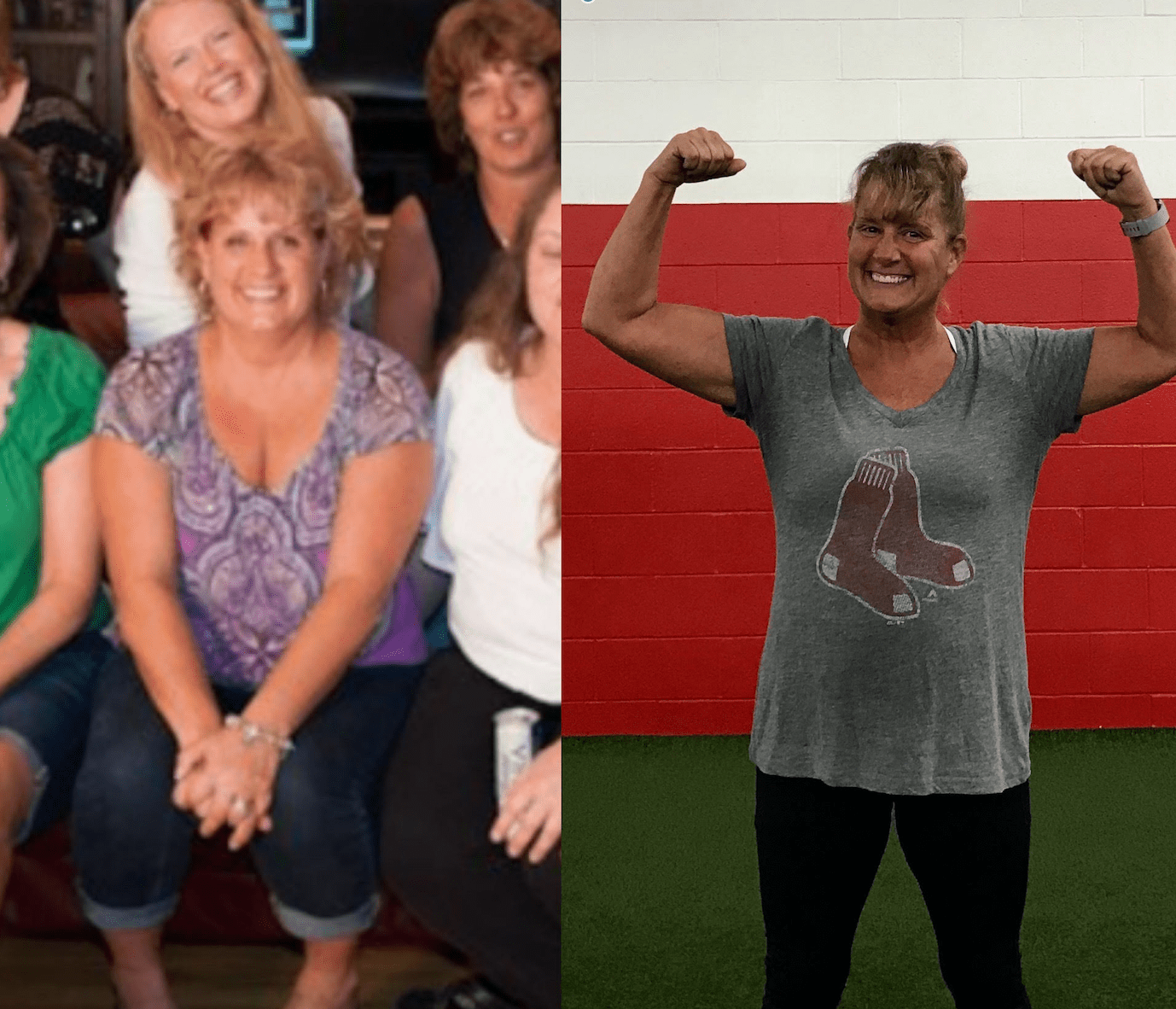 My cholesterol was 365, it is now 190!
I now have muscles in my arms and can lift a lot more than I used to.
I also play softball and had noticed my playing had taken a serious toll due to my health.
This year was a totally different year for me on the field. My batting and running were night and day from last year.
I also was not sleeping more than an hour or so at a time, but I am now sleeping about 5 hours a night consequitvely.
All because I took the step and joined DSC.
My favorite thing about DSC would definitely be the staff! They treat you like family.
They know you and what you can and cannot do.
I remember one class I was using a 10kg kettlebell and Renee walked up to me with a 14kg kettlebell, plopped it down in front of me and took the 10 away… she was 100% right.
They watch your form and your progress.
They know when you should push yourself and up your weights, etc.
They encourage you every single class and are with you every step of the way. Unlike other gyms that the trainers leave you after your introduction period.
I also love that the classes are never, ever boring and that they switch them all the time. This makes sure I always get a total body workout and no body groups are neglected!
I would encourage anyone to join DSC!
When you join, you join a family that cares about your successes and will be there to celebrate every one of them along with you.
They really care about you and your goals.
They do everything to help you get healthy and stay healthy.
- Hope
Ready to get your transformation started?
Our 30-Day Jumpstart Program for Women starts October 14th!
30 days of commitment, support, and RESULTS!
We only offer 30 spots!
Click below to reserve your place! ⬇️