How I Lost 20lbs with DSC's Women's Group!
I first noticed DSC while scrolling through Facebook.
I saw a picture of ladies working out with the ropes and it looked like so much fun!
I noticed that everyone was smiling and it seemed to be such a variety of ages, shapes and sizes in the class.
I remember thinking, "I bet I could do that!"
That's when I decided to at least stop by to get more information and check it out.
When I first walked into the gym to ask questions, I spoke to Sara at the front desk.
She was friendly, kind and so patient answering all my questions as I was very apprehensive.
I explained that I had never worked out at a gym so this would be my first experience.
Exercise for me before DSC would be walking a couple miles a day.
It just didn't seem like enough and I was really hoping to get more muscle tone and to feel stronger.
I knew that I needed guidance and something more advanced than walking if I was going to get there.
After seeing the facility, DSC seemed like a perfect fit and I was ready to make a commitment!
I started with the Women's Group which was perfect for me.
Coach Renee explained everything to me as I went along.
Each exercise was broken down and I was able to work at my own pace.
The other members were all so welcoming and supportive too which helped make the environment more relaxed.
The pictures I had seen before joining were definitely accurate... there was a huge variety of women in the classes and everyone had the common goal of working hard and having fun!
Over time I definitely began to feel more confident lifting the weights, using the kettlebells, etc.
The workouts are a combination of strength training and cardio and I always leave class feeling great!
Working out at DSC has changed me so much!
Overall, DSC has helped me reach my goal of losing 20lbs and gaining strength and muscle tone!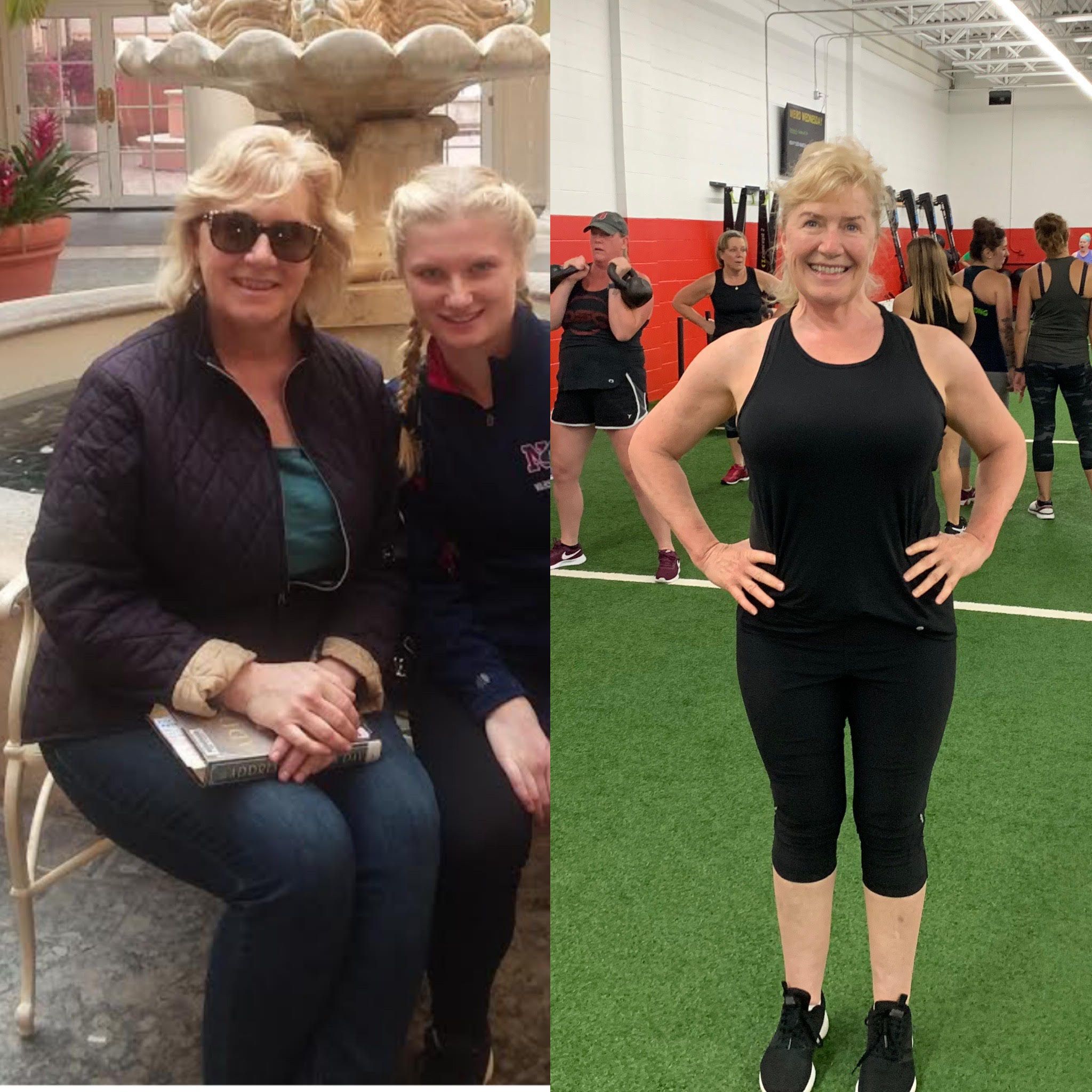 My strength and endurance has increased which I'm noticing not just in the gym but in other aspects of my daily life.
It has proven to be very helpful in my job as a lunch lady where I am required to lift milk crates and cases of water daily.
I have no problem doing this on my own now whereas in the past I always required help.
Before starting, improvements like this weren't even on my mind but they make me feel very proud of how far I've come!
It's not easy to start an exercise routine and walking into a gym can be very intimidating. I know I was very scared myself so I don't blame anyone for feeling that way.
I would encourage anyone who is thinking about a gym to come into DSC however.
You will always get a friendly face and every coach is fantastic!
The workouts can be modified to suit your ability level.
They've made it the easiest and most comfortable place to join regardless of your starting point.
I look forward to continuing my fitness journey here and am so happy I decided to come!