How Emery Went From Unmotivated to 35lbs Down!
Before joining DSC I really did not have much of a workout routine.
I would occasionally lift or run every now and then but I never stayed consistent.
I lacked motivation and got bored very easily.
I never stuck to anything for more than a week or two.
Then a friend of mine joined DSC and loved it.
She finally convinced me to give it a try.
My goals when joining DSC were to find a structured workout routine that actually worked. I knew I wouldn't be able to do it on my own so I needed something motivating.
I needed someone to push me.
I needed variety and guidance on what I should be doing.
I am not going to lie, I was nervous to get started.
I was afraid I wouldn't be able to do the exercises or keep up with the class. I really did not know what to expect because this was out of my comfort zone.
But I knew I just had to do it.
My first class went better than I had expected!
It was tough but the trainers were excellent! They made me feel very comfortable and really took care of me.
I felt GREAT after the workout. I was really glad I did it and knew I wanted to join after.
Overall my experience at DSC has been awesome!
It is hands-down the single best thing I have ever done for myself.
The coaches are unbelievable.
They are very knowledgeable, motivating, and fun to be around.
And the workouts produce results.
This stuff works. Period!
Since joining DSC about six months ago I have lost 35 pounds!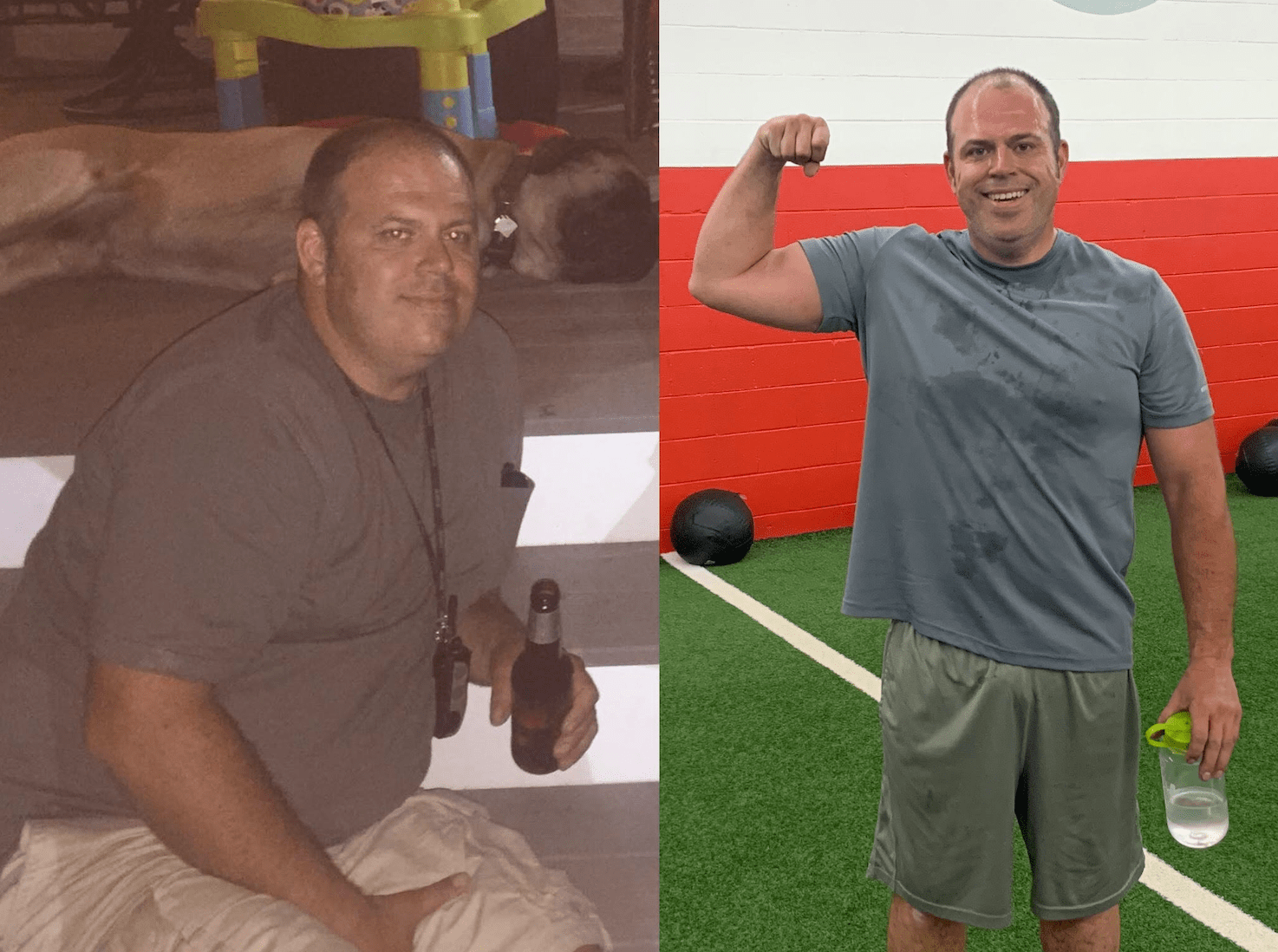 I have noticed my strength has drastically improved.
I have a lot more energy too.
I feel better, I sleep better (no more snoring), and now I can tie my shoes without having to come up for air.
Everything is easier when you are leaner.
I finally pulled out the box of old clothes that I swore I would one day fit into and they actually did fit. That's a great feeling!
If I had to pick, my favorite part of DSC is the atmosphere.
It is motivating and up-lifting.
You just feel the energy when you are there.
And then you always feel awesome when you leave as it gives you a serious sense of accomplishment!
The workouts are always changing so you do not get bored, you get results, and as I mentioned earlier the coaches are a lot of fun to be around.
My advice to anyone thinking of joining would be to just do it.
Don't think that you are too out of shape or won't fit in.
The coaches and members are all great people and very welcoming. Don't wait until things are just right for you to join because chances are they'll never be perfect!
I always had an excuse but finally did it! Glad I did!
- Emery