How Denise Transformed Her Health and Weight-Loss At DSC
Before joining DSC, I had not been consistently working out due to COVID, except for some walking and occasionally playing tennis.
Prior to that, I had worked out at another gym, but I was going after work and found that I was skipping workouts more and more because I couldn't make the class on time or I was tired and just not motivated to work out on my own. I was very inconsistent.
When it came to how I was feeling physically and mentally, I was at a very low point when I decided to make a change and join DSC. My job was very stressful and I was having a hard time balancing my work and home life. I had put on some weight and did not feel good about myself.
My only goal and motivation when I first joined was to lose weight.
I joined DSC with a friend and I was so excited to start. The first class went great! I was hooked on day one. Renee was my first coach and she was so helpful and made me feel comfortable right away.
I love working out at DSC!! It is honestly the best thing I have done for myself, EVER!
The coaches are great and I love the variety of the exercises. I also like the instructional posts on Instagram, the videos of members working out and all the health and nutrition tips they share. It really feels like a family.
DSC is challenging and fun all at the same time. For me personally, I made the change from working out after work to working out in the morning. It took some getting used to, but it has made a huge difference for me.
When I just get up and go in the morning, there is nothing that interferes. It has become my routine and allowed me to be so much more consistent.
My main goal was to lose weight and I am down 20 pounds! So, I am very happy about that!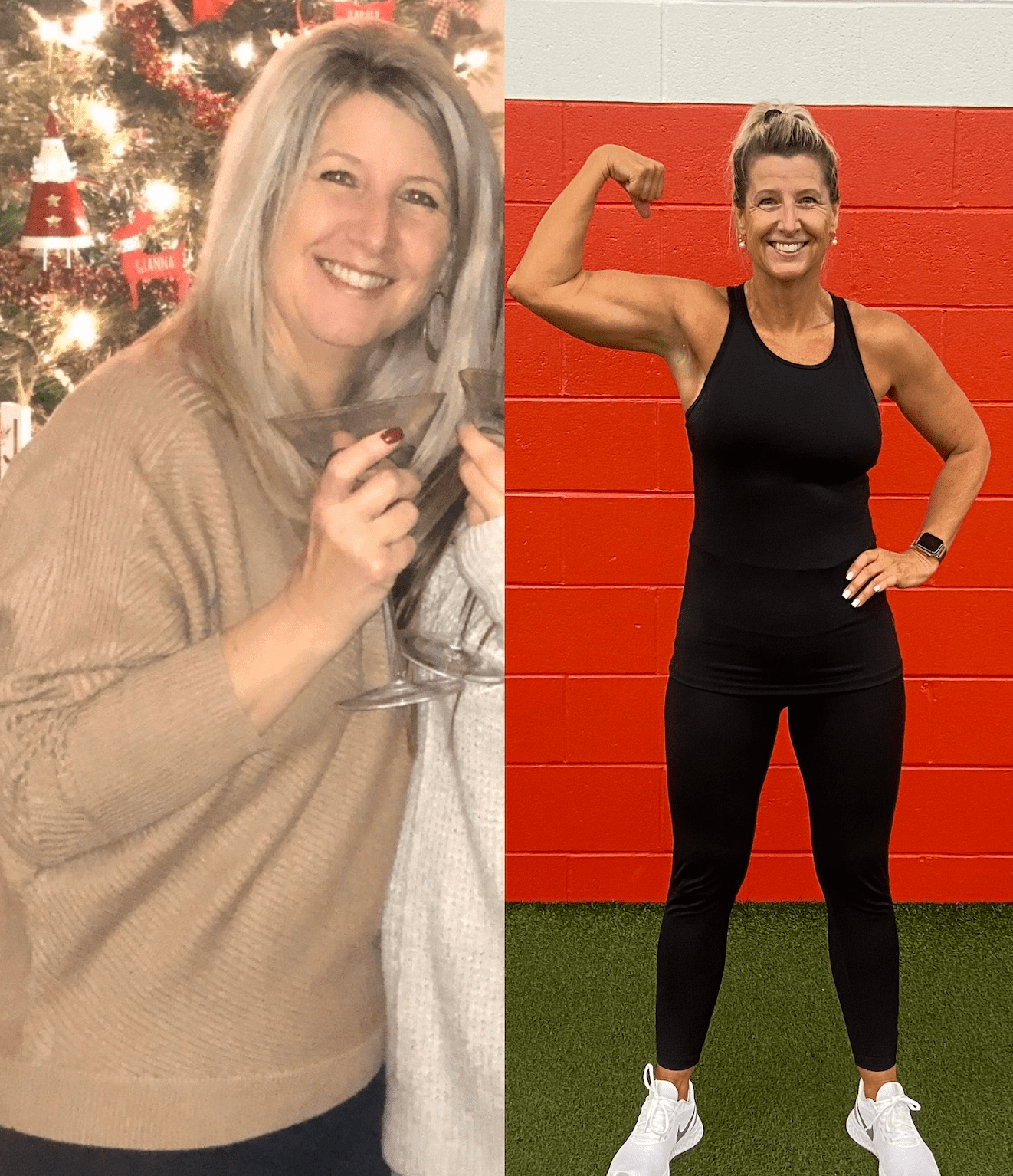 I feel really good about myself now. I'm stronger, healthier, and have so much more energy.
Being part of DSC has really become a lifestyle change…much more so than other gyms I have gone to in the past. I usually go 5-6 times a week and it has just become part of my day. Now that I have lost the weight, I would like to concentrate more on strength and toning as the next phase of my goal.
I love the vibe at DSC!! For the first time I don't dread working out and it doesn't feel like a chore or punishment.
I like that my workout is planned out for me. I just show up and follow along! I look forward to going every morning and seeing most of the same faces. And, I love the team approach with all the coaches.
Working out at DSC has given me the motivation to meet my goals and it has become a lifestyle change.
Thinking of joining DSC? Just do it!! There are so many success stories. You can't go wrong.
- Denise
Ready to get your transformation started?
Join DSC during the month of August and your first month is FREE!
Click below to get started today! ⬇️