How Christina Transformed Her Health At DSC
Before DSC, I made the huge decision to have weight loss surgery in May 2018. I battled being overweight my entire life. At my heaviest I was 310 which is what I weighed in my before photo. I lost about 30lbs prior to my surgery and about 85 post-surgery which I've maintained.
I decided that weight loss surgery was the right choice for me shortly after giving birth to my son. I wanted to not only lose weight but maintain it long term for both myself and for him.
I've tried a lot of diets, pills, and trying to lose weight in unhealthy ways in the past and wanted to put an end to "yo-yoing" for good. A lot of people have the misconception that you are guaranteed to lose weight when you have surgery but that's not necessarily the case. You still need to put in the work, especially if you want to keep the weight off for good.
I needed lifestyle change and a huge part of that is making sure you are working on your fitness and staying active.
That's why I joined DSC.
Before joining DSC I had been working out with an independent personal trainer for about three months and before that, I worked out independently at Planet Fitness and mainly focused on cardio while there but I wasn't motivated.
Physically I felt okay, but I really wanted to build strength and get more toned which wasn't really happening.
The goals I was hoping DSC would help me reach was to become more toned, athletic, energetic, and motivated. I've definitely achieved all of these to date!
My main fear about joining was not being able to keep up with the other people and nerves about not being able to do exercises I wasn't familiar with.
I was nervous, but my son's daycare provider who is a member eased my nerves by telling me what DSC was really all about. She told me how incredibly encouraging, helpful, and welcoming the team here is which put my mind at ease.
When I came in for my first workout session, I found out that everything she said was true.
Although I felt a bit intimidated at first, everyone was very welcoming and friendly. They worked with me to make sure I started in a comfortable place and I didn't feel overwhelmed or out of place at all.
A lot of other members greeted me and said so many positive things, I definitely felt right away like I could fit in. I noticed that so many people were working at different levels but all seemed to be doing wonderfully.
I was given a bit of "extra" attention to ensure I was comfortable doing everything and was doing it with the correct form. I didn't feel lost or misguided at all. I knew after completing my first class that I'd be coming back for more.
My overall experience working out at DSC has been awesome. Ever since I signed up for the two week free trial I've been coming six days a week and even seven a few times (although I usually like to give myself one rest day each week).
I truly look forward to coming each day. I am obsessed with the crazy amount of energy I get that helps me get through my day. I work a lot and also have a three and a half year old son at home so I definitely need all the energy I can get!
The coaches and other members are always super friendly and encouraging. The coaches make sure you are doing all of the exercises the right way and will always help you if and when needed. No one ever seems unapproachable. Everyone is always very encouraging and motivating which really helps me get through each workout.
The type of environment at DSC is different than what I'm used to because I am able to workout in a group with other motivated people but I also get individualized attention too which is very helpful to me.
Whenever I have a question or concern someone is always available to assist me. All of the coaches are extremely knowledgeable, accommodating, and friendly.
I always feel completely comfortable while working out at DSC. I feel like this gym is the perfect fit for me and what I've been looking for in a gym for a long time!
Each workout presents new challenges and are absolutely never boring. The coaches always come up with wonderful full body workouts that are never the same so it's always different and challenging.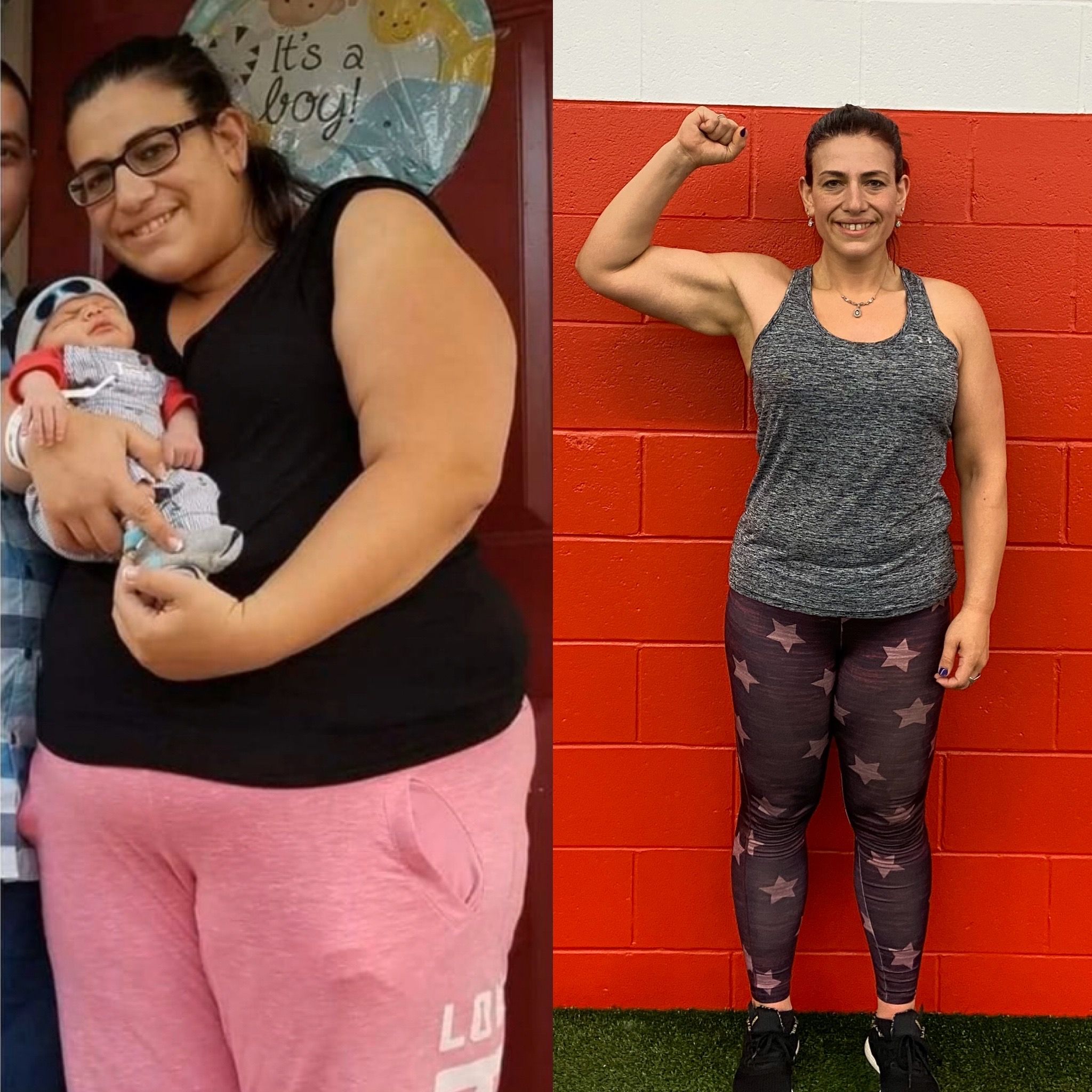 Since joining DSC at the end of the summer I am definitely the most fit I've ever been in my life, hands down!
I can do a lot of things I never thought I'd be able to do. My body has definitely become more toned and defined.
My clothes fit better, I have tons of energy, I've lost inches, and I am getting closer and closer to reaching my final weight loss goal.
I am so much stronger than when I first started for sure and my endurance has increased by a great deal as well as my overall level of confidence.
My favorite part of DSC is the feeling of belonging to something special. We are not just simply "gym members," but we are like a close-knit family. Everyone is always super friendly and supportive of one another and everyone's individual fitness journeys.
My favorite part of the workouts are the challenges because they really help you push yourself and they keep me extra motivated.
DSC has really pushed me out of my comfort zone in many ways since day one and I love how everyday I continue to feel challenged in different ways.
The workouts never get boring and I am always looking forward to coming back the next day. I love coming back to DSC because I love both the workouts and overall team camaraderie.
The advice I would give anyone thinking about joining is to simply stop thinking and just do it! Everyone who works out at DSC is coming from different backgrounds and are of all ages. You will never feel out of place or not welcomed. The coaches will work with you to find what best works for you and your fitness level to help you feel comfortable and be successful.
Since I've been coming to DSC I've never felt misguided. Everyone will be willing to work with you to help you reach your goals no matter how big or small.
You will always feel welcomed at DSC and are definitely set up to succeed here.
- Christina
Ready to get your fitness routine started at DSC?
You can now try DSC FREE for 14-days!
Our trial includes:
1. Unlimited coach-led workouts (perfect for all levels)
2. Diet starter kit (healthy eating grocery lists, meal plans, recipes, and more!)
Click below to schedule your first class! ⬇️