How Amy Lost 25lbs with DSC Nutrition Coaching!
I was aware that I was probably not eating enough protein and too many carbs, but I wasn't sure how to make any adjustments. I was sure that I wouldn't be happy with my progress at the gym without changing my nutrition as well.
I really had two goals: I wanted to lose weight and I also wanted to eat a better balance of foods to give me more energy and overall improved results at the gym.
Getting my workouts in has never been an issue, but I knew that I would never see the progress I wanted without changing my nutrition because that's always been the harder aspect for me.
In joining, I was really nervous. Honestly I had only heard about macros (carbs, proteins, and fats) and thought it was a type of apple! I was mostly scared about how much information I would be given and how overwhelmed I would be by the changes I would need to make.
The program is completely individualized which was the biggest piece for me.
It was a bit overwhelming for the first several weeks with tracking everything and always questioning the choices I made. But Beth and Sydney were always available, and my weekly check-in emails were the perfect place to vent and ask questions.
The biggest thing I learned was about macros and what they mean.
I also learned about the importance of trying to include protein with each meal or snack.
I am still far from perfect with actually doing it, but it makes a lot of sense to me now.
I also learned how many things either are just carbs or contain carbs - that was a little hard to actually accept! But the food tracking really puts it right there for you to see.
I am so pleased with the program and especially with the coaches. They have so much knowledge to share, but they do so in a way that is very manageable. I second guess myself a lot, and they are always so motivating and positive.
So far I have lost about 25lbs!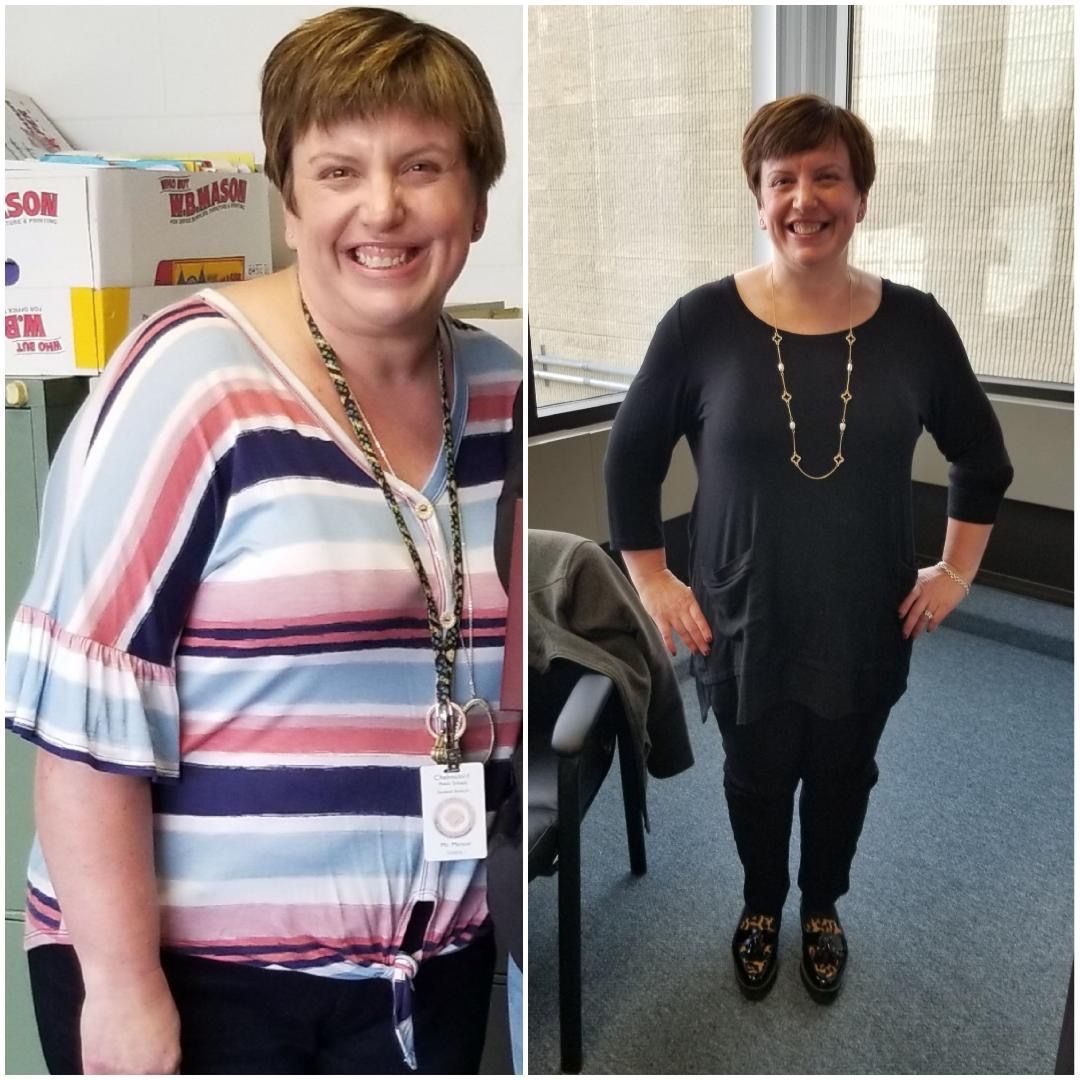 My clothes are much looser and I have several pants that are much too big for me now.
I also have a lot more energy, and I really feel it during my workouts.
I recently went to the doctor and my blood pressure is much lower than several months ago as well.
The weekly recipes gave me great ideas that were really helpful to change things up and find new things I like. Sometimes I would make the dishes they shared or I could use them as ideas to plug into Pinterest.
I also have come to love protein shakes - I really never had them before starting this program.
The program teaches you to look at food in a very different way.
Just do the best you can and make sure you track everything. That is really the key.
Also don't be afraid to ask questions - I definitely did!
The coaches are there for you, and they want you to succeed. Good luck!
- Amy