From Injury to Inspiration (Ginger's Story)
Before joining DSC, I had spent a year doing cardio, mostly spinning and the elliptical. I had lost some weight and was looking for a way to keep improving my fitness and making progress.
Mentally I was ready to try something new and physically I thought I felt good. I had always had slight pain in my hip from a surgery I needed at age 13 due to scoliosis, but I honestly didn't think much about it since some amount of discomfort was normal to me.
My initial goal for joining was to lose weight but it changed pretty quickly to becoming stronger.
I went to my first class very nervous. I had never done anything remotely like DSC before and my biggest worry was that I wouldn't do the workouts correctly but the coaches are great at calming nerves and walk you through each and every exercise.
The coaches are encouraging, funny, and supportive and I'm continually impressed by all they do for their members. The workouts have such big energy and even though it is a group class they manage to make the classes feel personal at the same time.
As I began using heavier weights and working out more days a week, I should have been feeling great but my previous hip pain started to get worse. I pushed through the pain for a long time but it finally came to a point where I couldn't complete many exercises with good form and I was constantly in pain.
Everyday activities and walking became difficult and I was diagnosed with osteoarthritis in my right hip and a labral tear and told that I would need a hip replacement. I was upset and frustrated because I was at my leanest and strongest point and my body was forcing me to slow down to minimize the pain.
I had to switch gears to focus on the things that I could still do instead of being upset over all of the things I now couldn't, which was a big struggle for me.
The coaches were a huge support system for me during this time and were key to helping me stay active while waiting for my replacement. They modified my workouts to maximize movements that I could do to keep me moving. Matt was able to help me put it in perspective that I was in a temporary situation and anything I could do to keep moving would help in the long run.
I also reached out to other DSC members and started following accounts online to connect with people who were going through similar situations. Most had the same goal as I did: to get through it and come out the other side stronger.
I was so happy to return to DSC after my surgery to get started. The coaches were experienced with what I should do for movement and helped me feel comfortable while figuring out a new hip. I'd go in every workout saying I'll do what I can and slowly I would be able to do more and more and the coaches were there to cheer me on for the little victories like touching my knee to the ground on lunges or doing squats with more range of motion.
One thing I appreciate so much from the coaches is how they help with technique to ensure I use the correct muscles instead of what my body may want to do to compensate.
My favorite part about the classes is that they are always challenging given any level of fitness. I look forward each class to try challenge myself and try my best, whatever that happens to look like that day, and I am so excited to see what I will accomplish in the next 3 months, 6 months, year etc.
DSC, honestly, has taught me so much about myself. I've learned that I'm determined, I've learned I can be accountable to myself to stay consistent, I've learned I'm capable of being strong, I've learned to be patient with myself and I've learned to listen to what my body is telling me and work with it instead of in spite of it.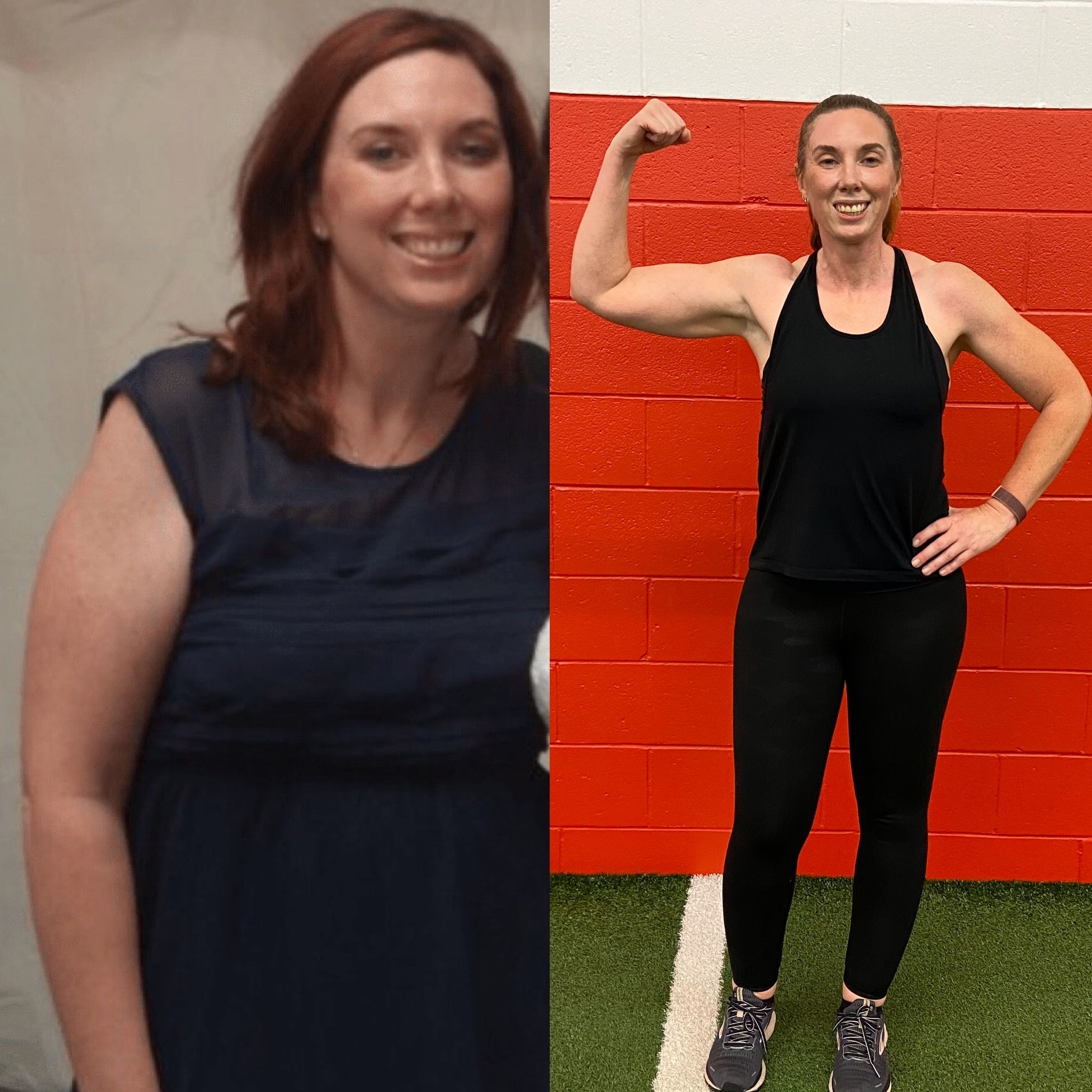 DSC is truly an inspiring place for someone who is dealing with an injury. When you start meeting members of the DSC community and learn what challenges they have or have overcome you realize that you are not the only one and it really is inspiring to see everyone giving it their all no matter what their situation is.
The support system from the coaches and the community is amazing and I am so grateful to be a part of it all.
- Ginger
Are you ready to look and feel your best?
To get you started, you can now try DSC FREE for 14-days AND if you join now, DON'T PAY until JANUARY!!!
Click below to schedule your first class! ⬇️