From Dad-Bod to 30LBS Down!
Before joining DSC, I didn't really have a workout routine.
Any activity I did consisted mostly of just walks with my wife and son.
This resulted in me feeling continually tired and sluggish. I started to notice everyday things were starting to get a little harder to do. And my knees started to hurt more from the extra weight.
Things only got worse over quarantine. I was at my all-time heaviest weight of 220 and I knew I needed to do something. I needed something that would help me get in shape, feel better, and lose weight.
I drove by DSC in September and had heard great things. I decided to stop in and signed up right away.
I did have some reservations about joining because I'd never joined any gym before and I hadn't had a structured workout since college, let alone a group class.
I was a little nervous before my first class but the workout went great! I could really tell how bad my fitness had gotten over the years in those first couple of weeks!
I had never used kettlebells and some of the other equipment DSC has so that was a bit intimidating but the coaches slow things down and show you how to use everything.
I've had nothing but a great time at DSC; the coaches are a huge part of that! The way they treat everyone and are happy to help day in and day out.
The workouts are certainly tougher some days but I always feel better after coming in.
I had never worked out outside of a sports setting so it's nice not having coaches just constantly yell at you, haha!
Since joining DSC in September, I am down 30lbs!
I'm back into my size 32 shorts and jeans and feel a lot better everyday. I have DSC to thank for that
!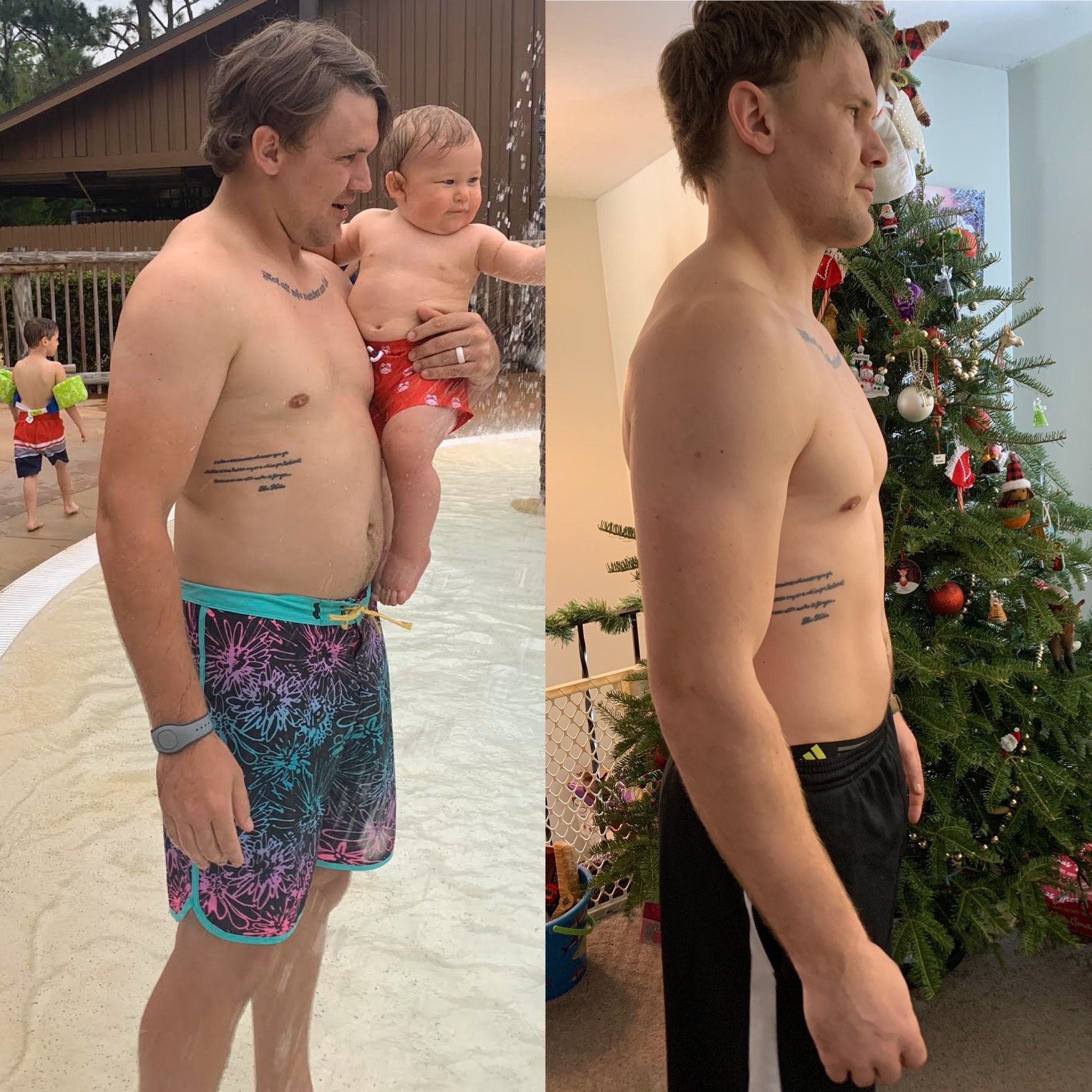 My favorite part of Dynamic is the coaches and the atmosphere they create. It really is like a big family that DSC has created and that's a big part of why I look forward to coming in everyday.
There's no competition or judgement that you'd find at other gyms. Not only are the coaches welcoming and outgoing but the other members are as well. It's the perfect place for people to get started, no matter where they are currently at.
My favorite part of the workouts is how they're always something new/different and they are always challenging. I love that there's never been a boring day and that's great. It keeps me excited and wondering what they've got up their sleeves when I come in.
DSC know how to make exercise fun.
I look and feel better and I've found a very bright spot in an otherwise dull and tough year.
The camaraderie and wanting to keep improving myself keep me coming back.
Thinking about joining? "Do it!!" DSC is such a great place, just come and see for yourself. It's the #1 gym in N.H across multiple voting platforms for a reason!
- Levi
Are you ready to get your transformation started?
You can now try DSC FREE for 14-days!
Your 14-day trial includes:
1. Unlimited classes (in-person or online)
2. Easy to Follow New Year Diet Plan
Click below to get started! ⬇️