Advice From Our Top Women's Group Transformations!
In just a few weeks we will be kicking off our 30-Day Jumpstart Program for Women!
This program is 100% dedicated to helping women jumpstart their fitness and feel their best this summer with our Women's Group workouts and nutrition guidance.
What we have found over the years is that most women want to get started but intimidation and sometimes embarrassment holds them back.
We certainly understand and want you to know you are NOT alone.
What if I was to tell you our biggest Women's Group transformations over the years felt the exact same way before starting?
Most had never been to a gym before and were nervous, hesitant, and intimidated.
Thoughts ran through their mind like:
"Can I do this?"
"Am I going to be the most out of shape one there?"
"Am I going to hold others back or look silly?"
"Are my bad knees going to prevent me from participating?"
As you'll see, for many, the hardest part was walking in the door for that first class. Things quickly changed after that!
Today, we've asked those very same women for their advice to women thinking about joining our Jumpstart Program.
Enjoy!
Meet Cheryl - Down 45lbs!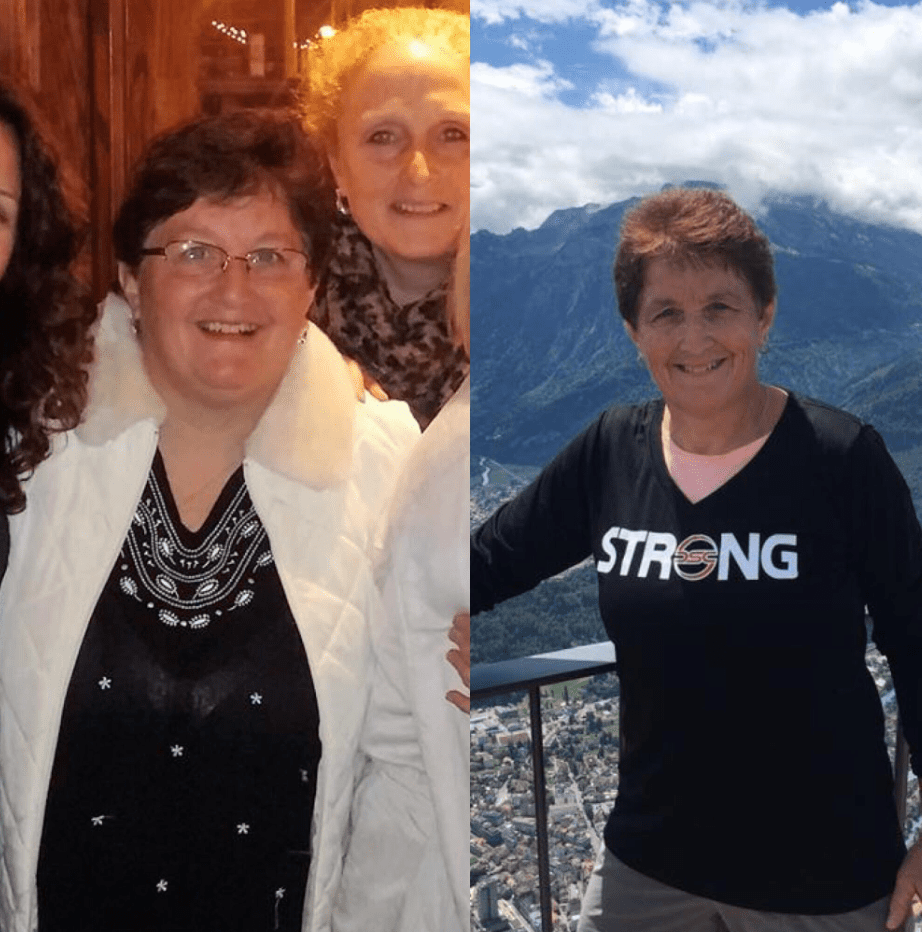 Stay consistent!
Go every week even on the days your mind and or body may say "I think I want to rest!"
Communicate with the coaches! If something is sore or doesn't feel right just let them know. I think understanding that every exercise there can be modified and by letting the coaching staff know, they can help you adapt and reach to your potential. That can be so beneficial to women just starting out.
You realize as you continue to make the commitment that you grow in both strength and confidence!
Lastly, you become part of an amazing community of people while doing it!
Meet Kathleen - Down 51lbs!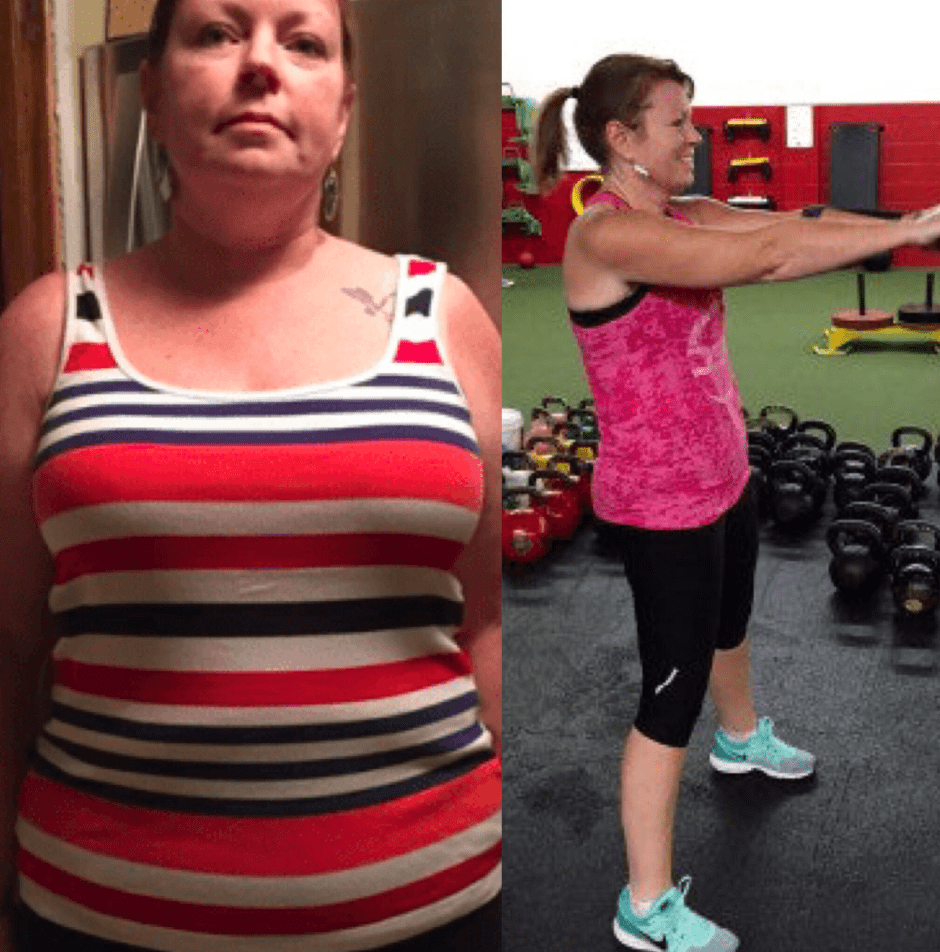 Just over 3 1/2 years ago I walked through the doors at DSC. With no real history of working out or knowledge of what I was walking into, the Women's Group sounded like a reasonable place to start.

I was overweight and out of shape and looking at my future through very narrow lenses.

Starting my fitness journey in my late 40's was incredibly intimidating and overwhelming and it would have been so easy to not walk through the door, but coach Renee has truly made working out and finding your personal fitness level so much fun! I am thankful I didn't listen to my fears.

The exercises are truly geared towards all fitness levels and the goal of making members feel comfortable and confident is quickly apparent, plus the motivation of coach Renee will make you want to give just a little more, every time!

To say DSC has changed my life sounds so cliche, but it truly has. I have a new appreciation for my health, I respect the capabilities of my body and I am pleasantly surprised with the progress I have made.

Progress I never would have had, had it not been for the knowledge and motivation I found in the Women's Group.

In the last 3+ years I have stepped outside of my comfort zone more times then I ever could have expected, I have "graduated" from Women's Group to the Co-Ed group, I have completed obstacle course races, run 5k's, hiked mountains and truly found a love for working out.
My biggest piece of advice would be don't allow fear or intimidation to prevent you from opening a door to a new experience and a whole new life. It's not always easy, change never is, but it is always worth it!!
Meet Dawn - Down 95lbs!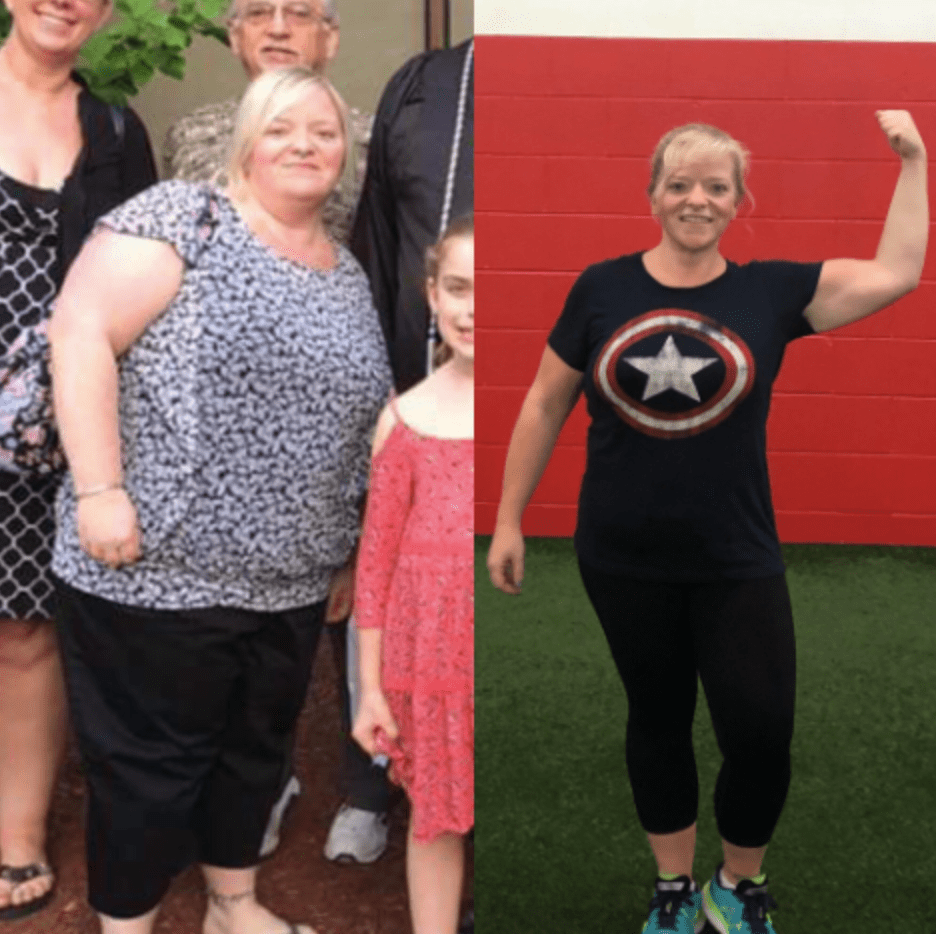 I would tell any woman thinking about starting their fitness journey with DSC's Women's Group that they have nothing to fear.

I was afraid and had failed at other gyms, but once I tried my first class I knew it was the gym for me. Don't feel intimidated about walking into a new gym because DSC is like no other.

You will feel supported 100% of the way and it will only change your life for the better. It will be the best thing you can do for yourself, not just physically but mentally as well.
I do things now I never thought I'd do in my lifetime.
DSC has completely changed my life and I'm so happy I walked in 2 years ago!
Meet Jen - Down 36lbs!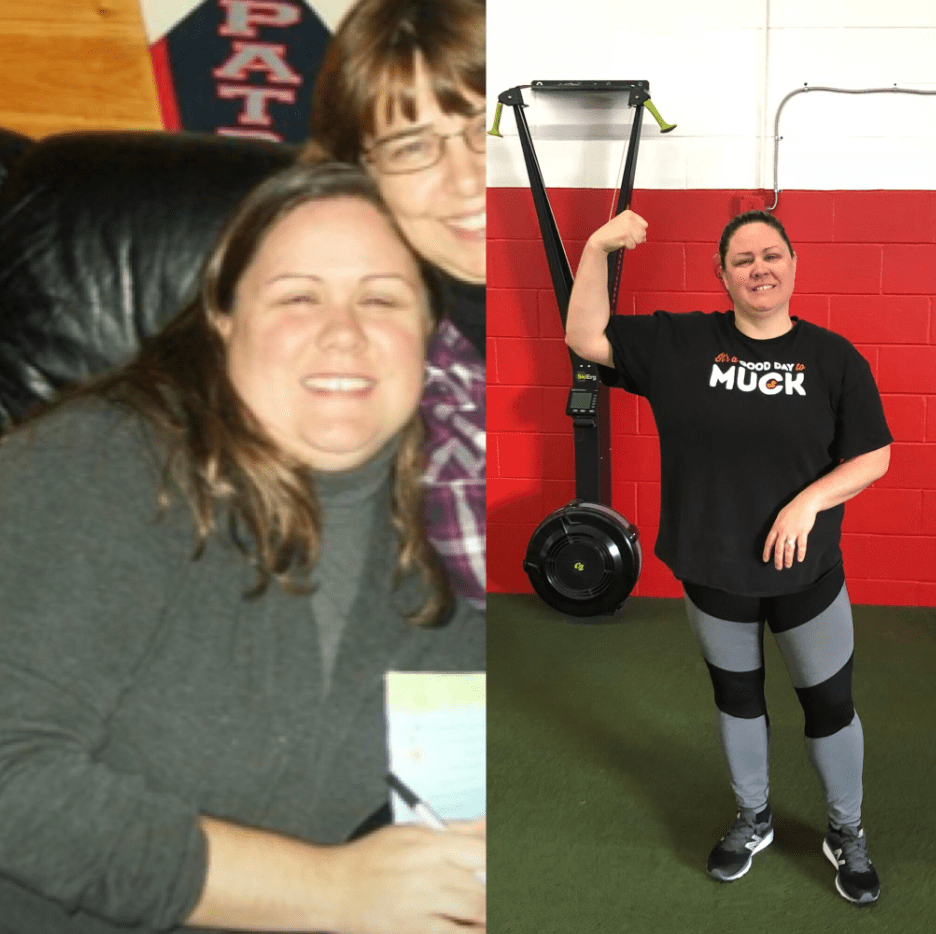 Where to begin!! Looking back at my life with exercise, I never stuck with anything for longer than a few months. There was nothing that made me WANT to come back... until now.

I can't exactly pin point one thing that makes me WANT to go every day because there are so many variables.

The coaches, the people, the variety in workouts, the way the time goes by so fast, the modifications you get when you need them, and the positivity of everyone around you are just some of the reasons why I show up every day.

My words of wisdom to you- what you've been doing hasn't been working so why not hand the reins over to the professionals and just do what they tell you! It's that easy.
Joining DSC is the second best decision I ever made in my life... quitting smoking was number one!
Meet Jen - Down 22lbs!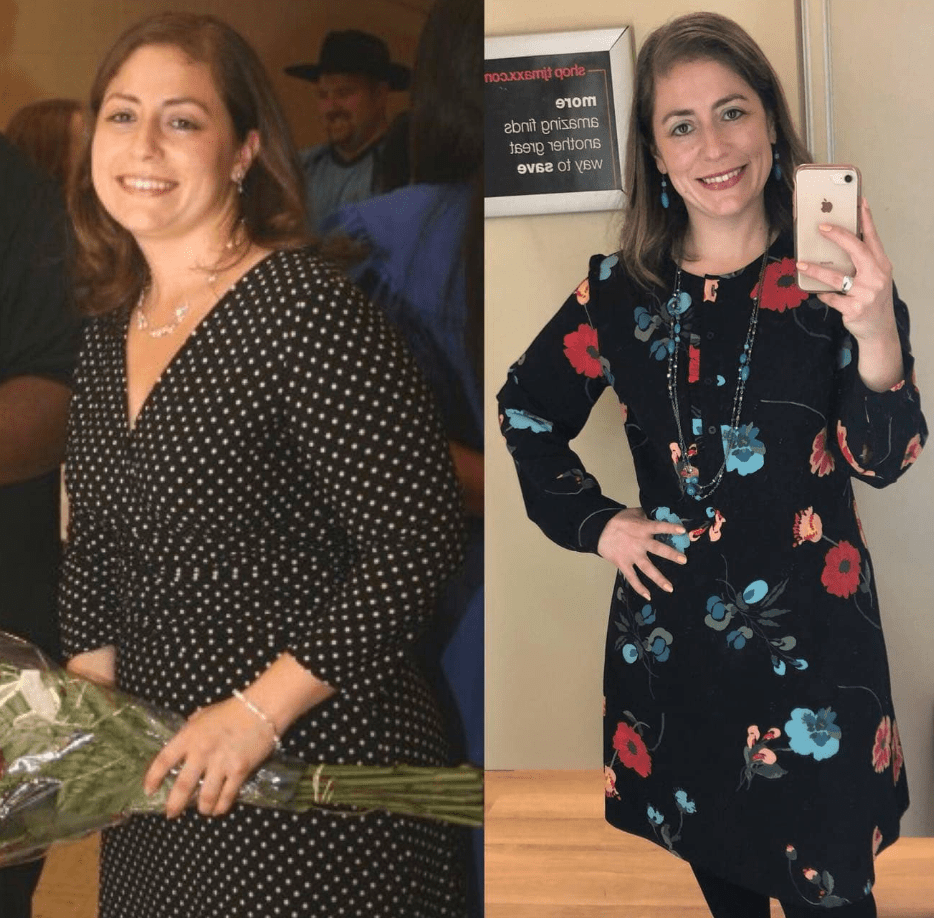 I understand the feelings of being nervous and scared to walk into a new place to start something that you're not even sure you can do yet, but if there's one thing I've learned from being at DSC, it's that you won't know what you can accomplish until you try.
After showing up, trying, and being consistent, you'll be amazed at the results.
Meet Donna - Down 30lbs!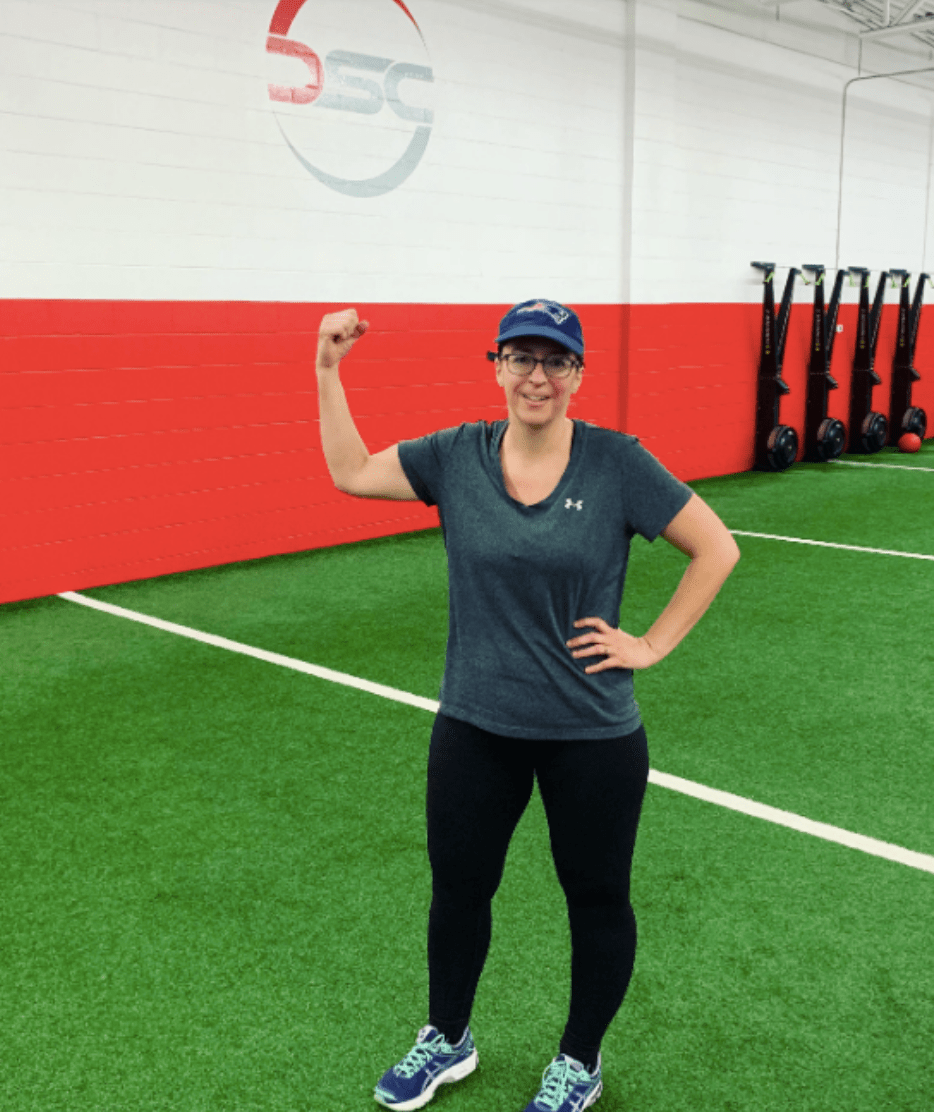 My advice would be to just do it!
I had never belonged to a gym and was so afraid that I wouldn't be able to keep up with the workouts. I also thought everyone would be so much more advanced than me that I would be humiliated.
Renee and the group made me so comfortable right on the first day and I learned everyone wants to help each other succeed. Then you get addicted and just keep going and from there it just gets easier.
I learned we all have our strengths and weaknesses and everyone is so understanding to that and the coaches are always working with you on technique to help you improve!
Meet Jennifer - Down 25lbs!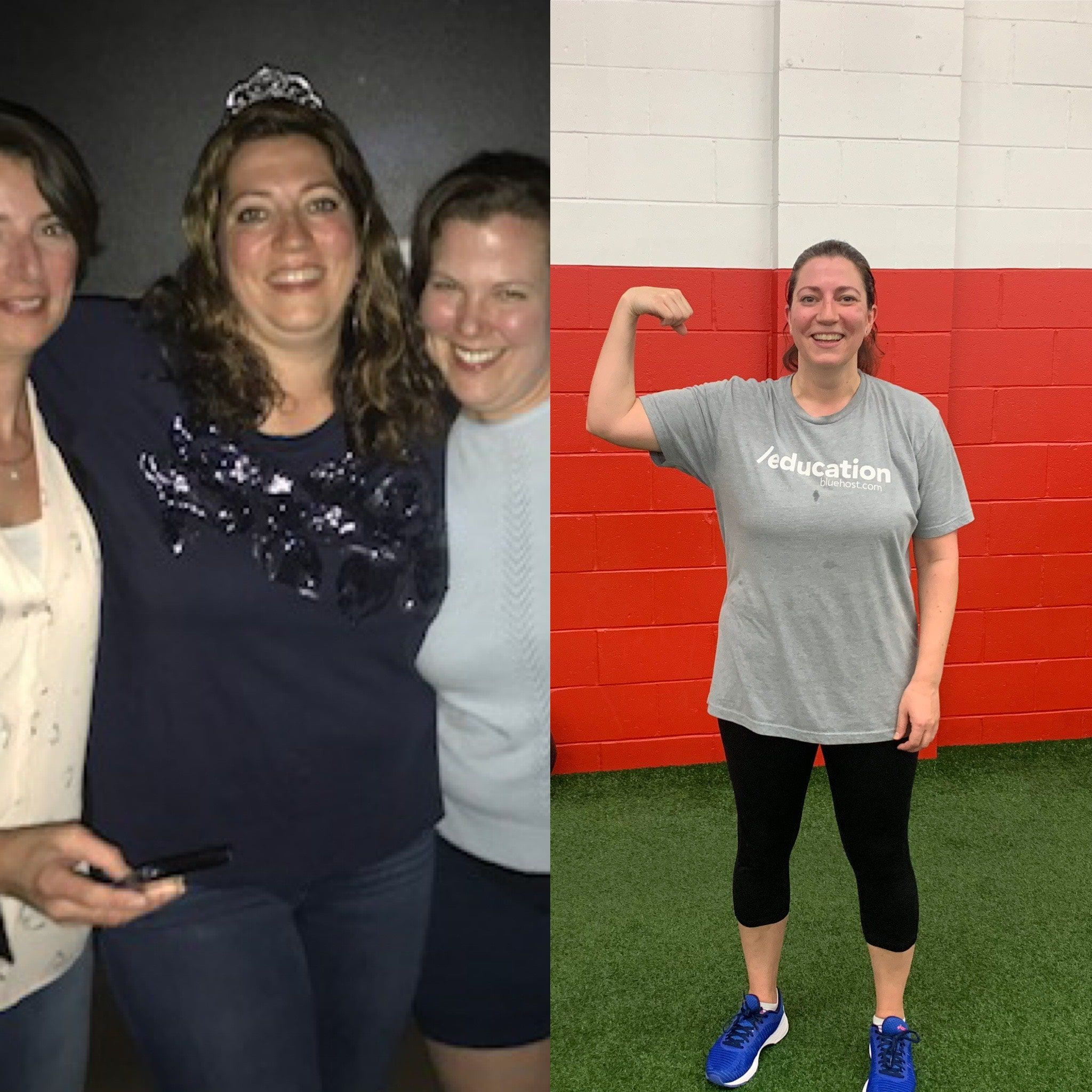 My advice would be: Don't let intimidation stop you from trying something.
When I first started with the Women's Group, I'd look around the gym and see very fit, strong people (in both the Women's Group and the Co-Ed Group) doing chin-ups or push-ups so easily, and I'd think "I'll never be able to do that". Or I'd assume that these were people who had always been into working out.
But almost every single time I had these thoughts, I'd later see a transformation picture of these same people on the DSC website, and I'd realize they started out just like me.
Now I look at someone pushing herself to lift a heavy trap bar or row 1,000 meters and I feel inspired knowing that she probably started out where I did, feeling intimidated and out of shape but trying her best. And look at her now!
Believe it or not, after 10 months at DSC, I feel comfortable doing almost every single exercise and using every machine.
So if you see me doing a bear crawl (my least favorite exercise!), and these same thoughts go through your mind, remember that I started out exactly where you did!
Meet Barbara - Down 30lbs!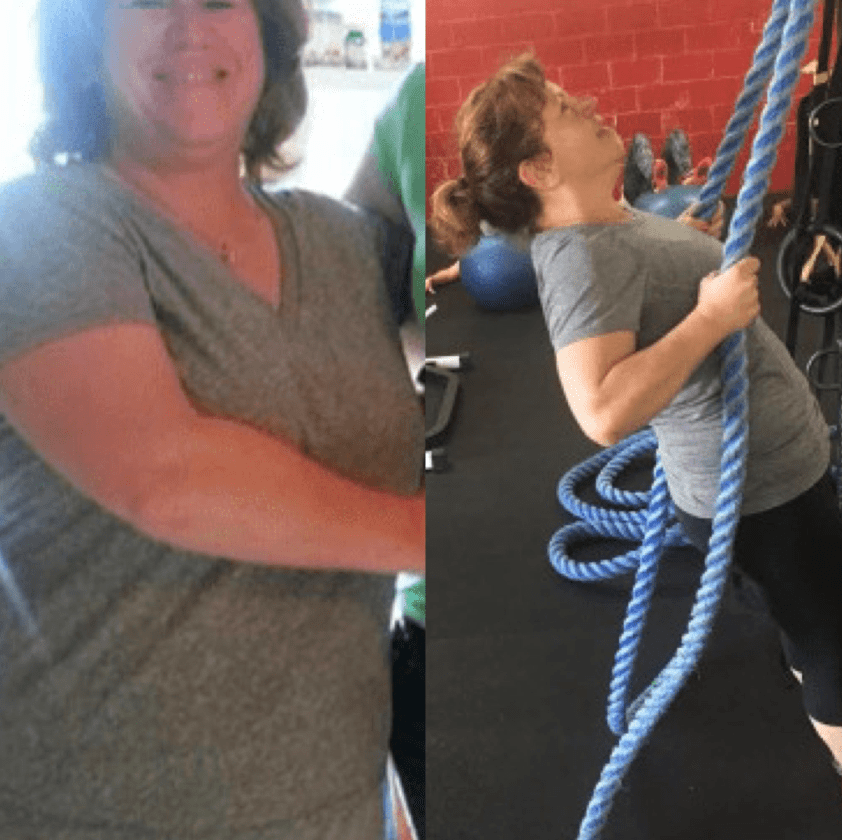 I would tell a new person to take a leap of faith and try the Women's Group at DSC.
Don't think about 6 months from now or 1 month from now. Just commit yourself to today.
I can guarantee, from my own experience, that you will feel comfortable from the first few moments you're in class. Renee is warm and welcoming, as are all of the other women in the group.
Everyone in the group is encouraging and supportive plus you will find women of different fitness levels, so there's no judgement or preconceived notions that you might find else where.
Best of all, you will have FUN while getting in a great workout! What a concept! Having fun while taking care of YOU!
One class is all you'll need to realize that DSC is the fitness experience you've been looking for!
Best leap of faith you'll ever take!
Meet Stacey - Down 48lbs!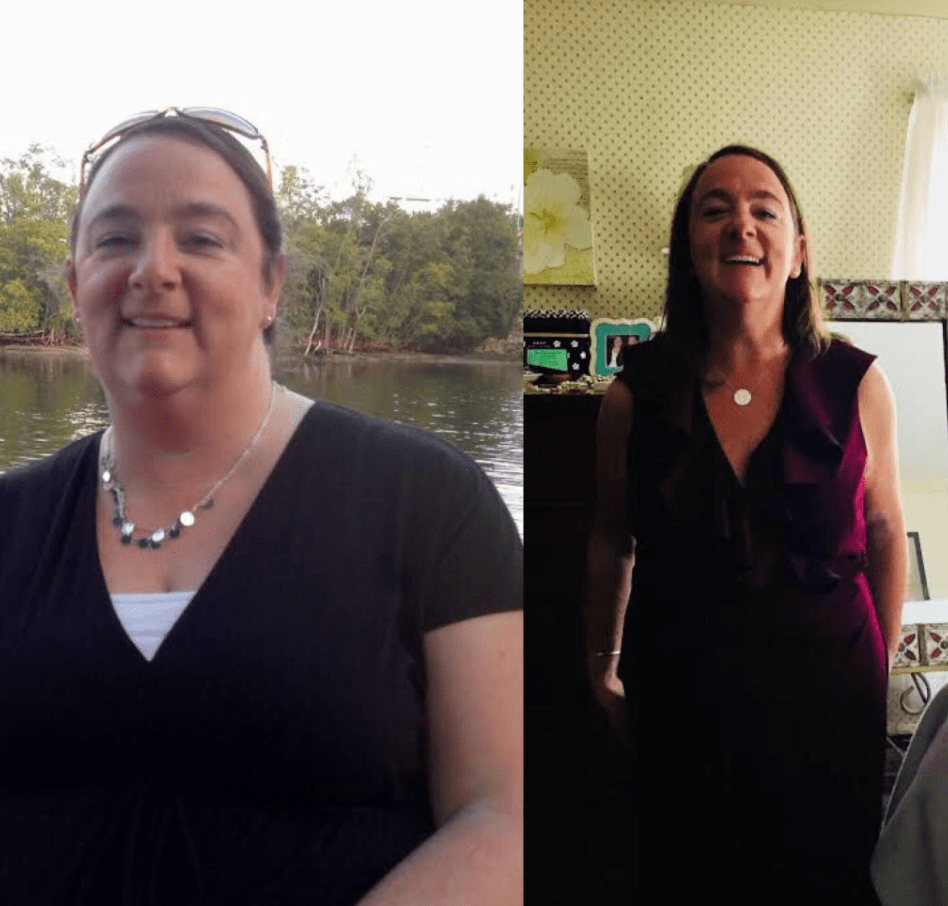 It has been one and a half years since I started at DSC in the Women's Group (I am now in the co-ed group) and I have not looked back.
Deciding to "take the plunge" and start at DSC was one of the best decisions I have made.
First and foremost, the coaches at DSC are the most supportive group of individuals that work with you and help you every step of the way. They make the workouts fun while constantly making sure that you are doing each exercise properly to get the most benefit. No matter what your abilities or limitations are, they are there to help you and encourage you.
At DSC there are people of all ages who are at different levels of fitness in the classes. I came to realize that because of this, you do not have to keep up with the person working out next to you or worry about where you personally are at.
I have found that if you want to become stronger and healthier, DSC is the perfect place to go! The workouts are challenging, you will sweat and maybe curse, but as you attend each class you will begin to feel stronger and feel good about yourself.
I have formed friendships at DSC and I look forward to working out with those people. We support and push each other to persevere. I have also found at DSC that you don't know what you can accomplish until you try.
I joined other gyms and had never followed through with consistently working out. At DSC, I actually look forward to and enjoy working out. The format of the classes helps you push yourself and stay consistent with your workouts.
I have gotten the best fitness results of my life working out at DSC. I honestly think that if you are considering joining DSC, you should.
Meet Deb - Down 90lbs!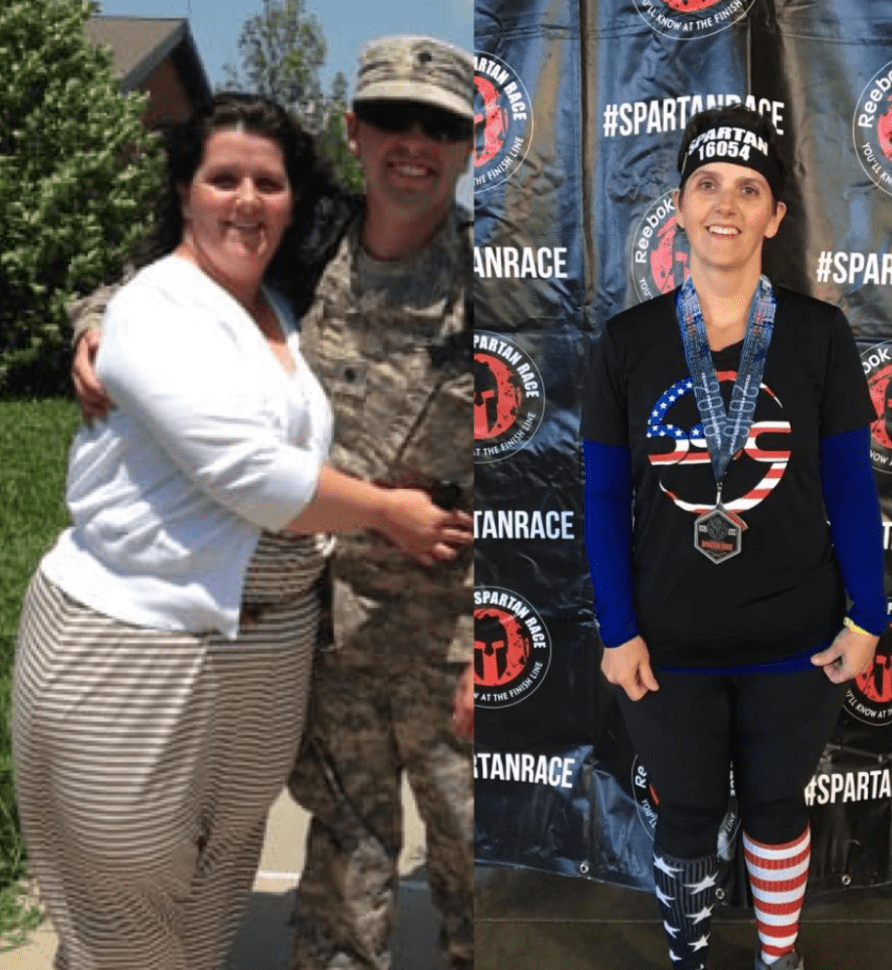 Five years ago I was where you are today and walking through those doors was the best decision I made that changed my life.
My advice to you isL
Remember every body is different!
Every person has a different story to tell and you should never gauge your progress based on anyone other than yourself.
Consistency is key!
When it comes to fitness, never stop. That is the best advice I can give anyone. Consistency is the key to success when it comes to achieving any goal in fitness or in life.
Trust the process!
There are no overnight transformations or quick fixes when it comes to fitness. It is a long journey, but you just have to stay focused, determined and trust the process! It'll take time, but is definitely worth the wait. Do not get discouraged if you are not seeing results right away! I have been there. The DSC coaches and family will help you stay positive and motivated and I promise you it will all come together!
Celebrate small victories and milestones.
Take it day by day. Don't try to do everything at once and get discouraged when you don't hit every major goal. Progress is progress. Too often I set goals, slipped up one day and let it all go. So I say do the best you can today.
Meet Kerry - Down 33lbs!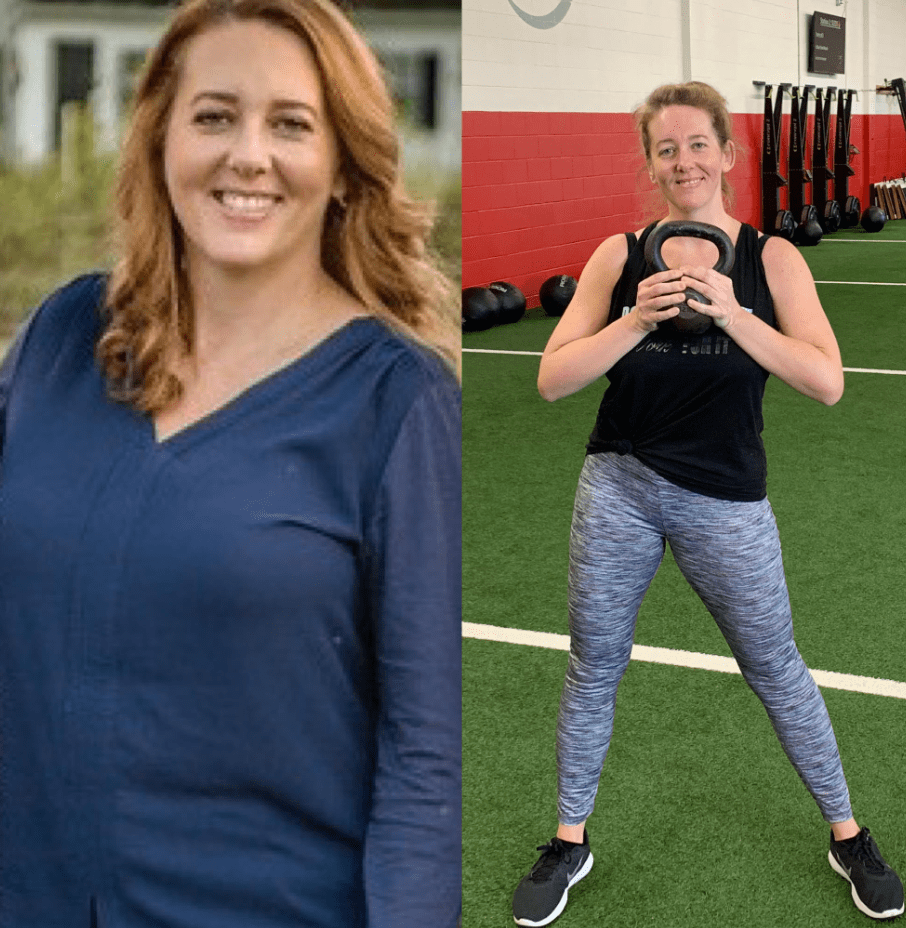 My advice would be to make fitness a priority and to be consistent with going to the classes. It really is key!
Just show up and do your best to relax!
All the coaches are so welcoming and nice. Sometimes the hardest thing is just starting!
Meet Cheryle - Down 43lbs!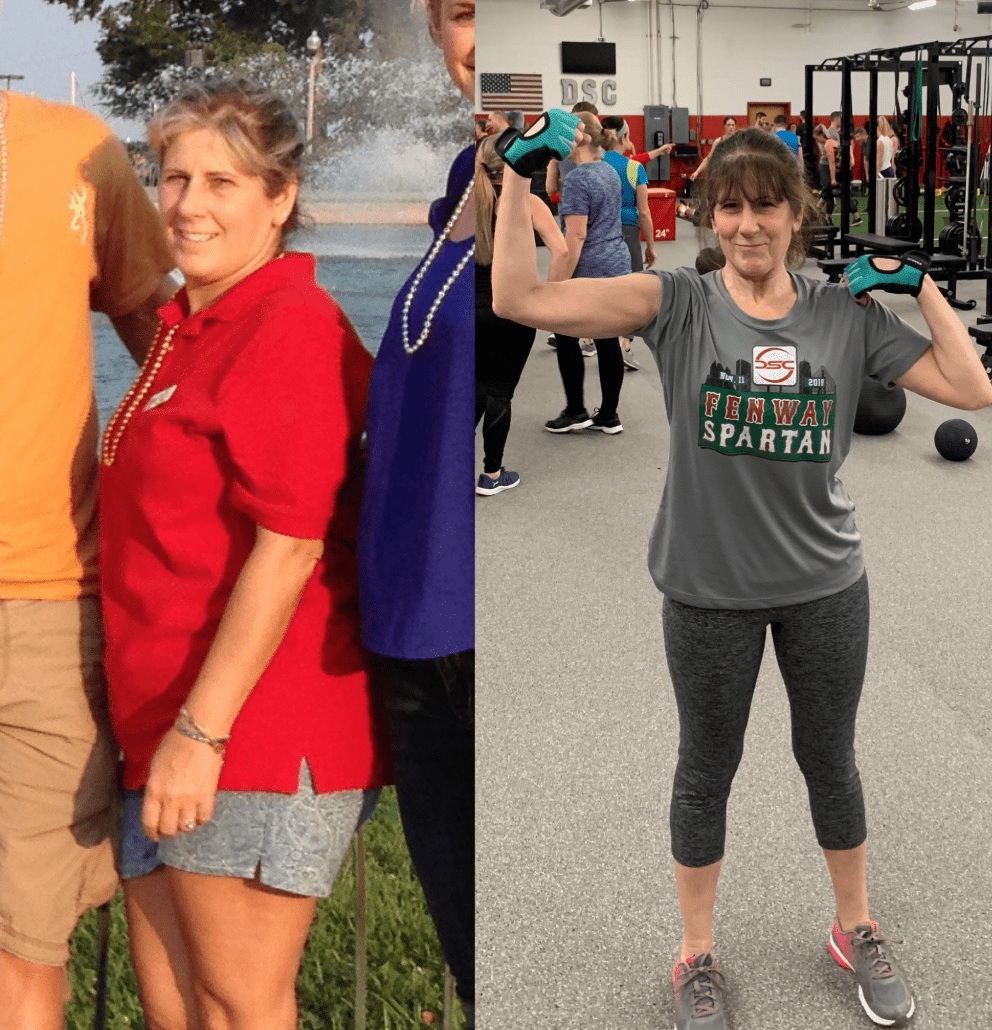 Do not let a price tag decide your fitness journey. I know a lot a folks gulp at the idea of the cost, and I encourage you to look beyond that because the end result is worth every cent.
Secondly, every one of us here at DSC had that "first day." Once you start seeing the transformation in yourself, you will be encouraging others to follow you.
This will be the best thing you ever did for YOU!
Meet Priscilla - Down 35lbs!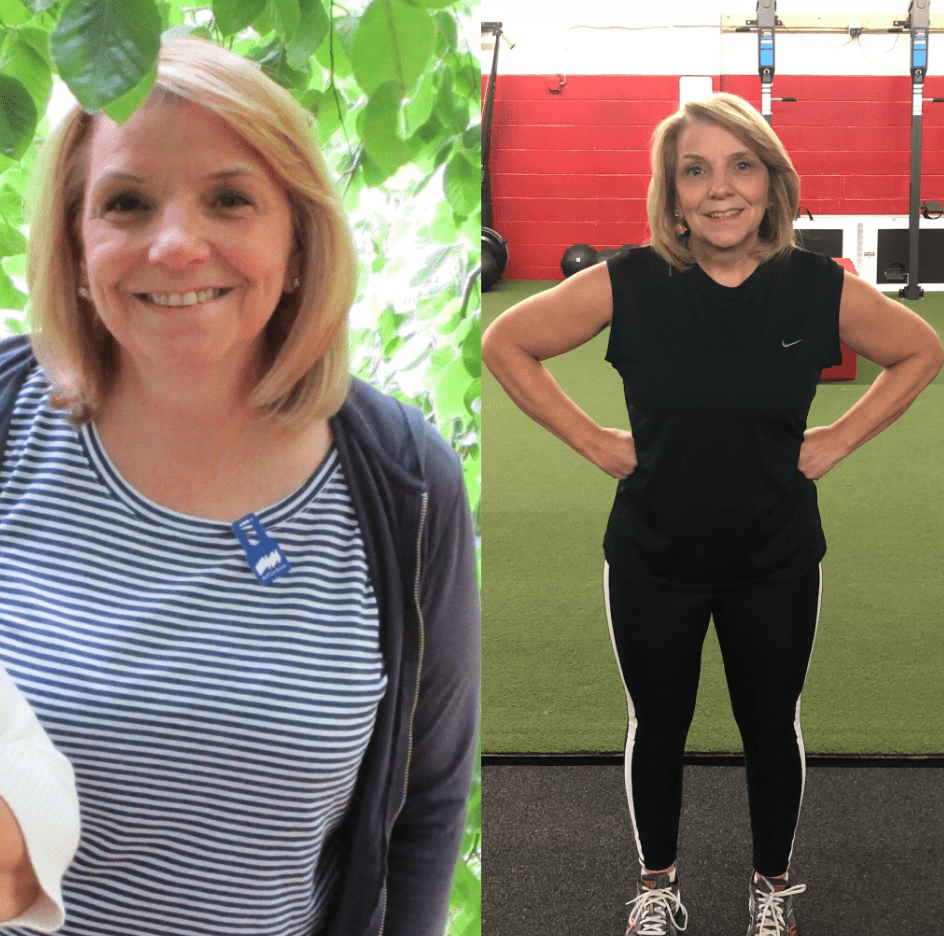 When I first started in the Women's Group at DSC, I was a nervous wreak!
I was not confident that I could do this and felt perhaps I was making a mistake. But after the first class, I knew I was in safe hands.
Renee is wonderful at making all the women feel comfortable and special. Of course, all the coaches are great, however having a woman lead who is genuine, motivating, encouraging and real was a game changer!
As time passed, I began to feel stronger and part of the "DSC Family".
I met a fabulous workout partner, Deb Perry, with the same goals and fitness level to work out with each time I came.
As the months went on, I found I had become stronger, had more energy, and was losing weight!
I then joined the DSC Nutrition Program to learn how to better fuel my workouts and continued to attend class regularly.
After over a year of being in the Women's Group, I ventured into the Co-Ed Group. A very scary move for me, but the best next step! I've been attending DSC for almost three years now and have never looked back!
Since joining I have completed a Fenway Spartan Sprint, Wason Pond Pounder obstacle course race and several in-house fundraiser workouts at DSC for organizations like 50 legs, ALS Association, and even a row-a-thon! All at the youthful age of 59!
I encourage any woman, young or old, fit or not so fit, to just try one class.
Heck, I'd even accompany any woman on their first day of class if they'd like someone as a support partner! Just ask!
Meet Sara - Down 50lbs!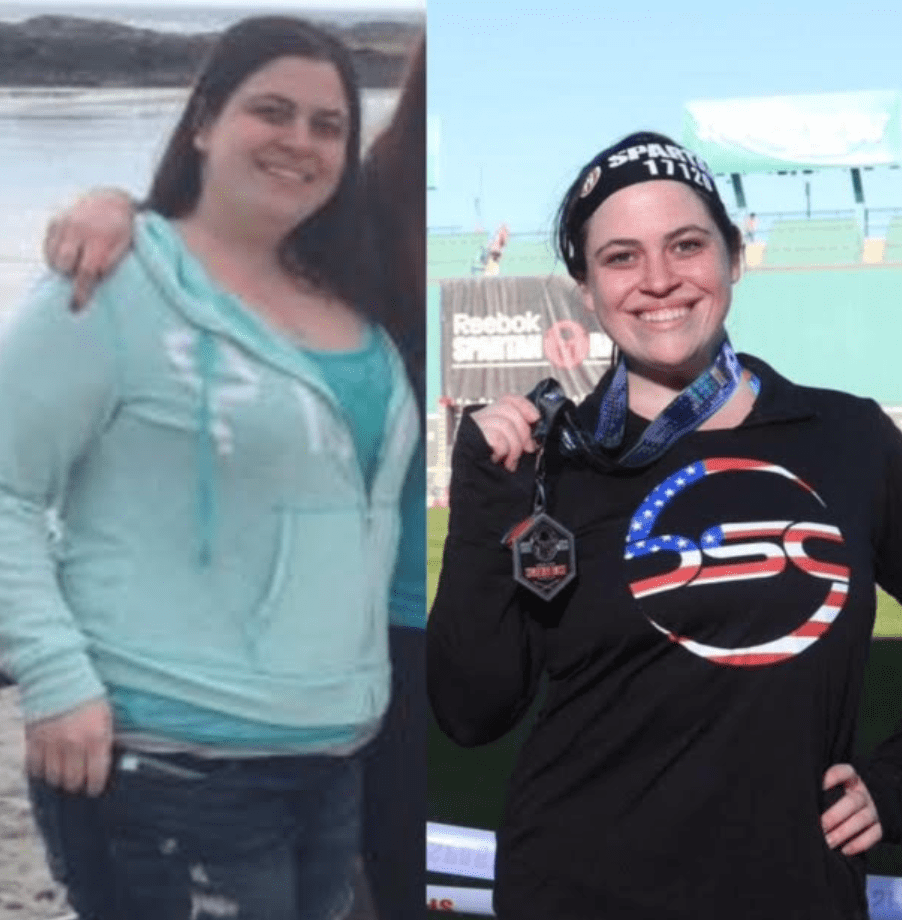 I love the quote "Whether you think you can, or think you can't...you're right!"
My biggest advice would be to start by thinking you CAN.
I was terrified of starting something new and unknown because I had never done anything like DSC before but if I hadn't started by just showing up to the Women's Group and giving it a try I would have missed out on so much.
For what it's worth, I know you can do it too! You just have to give yourself a shot! There is nothing to lose and everything to gain!
Meet Kim - Down 45lbs!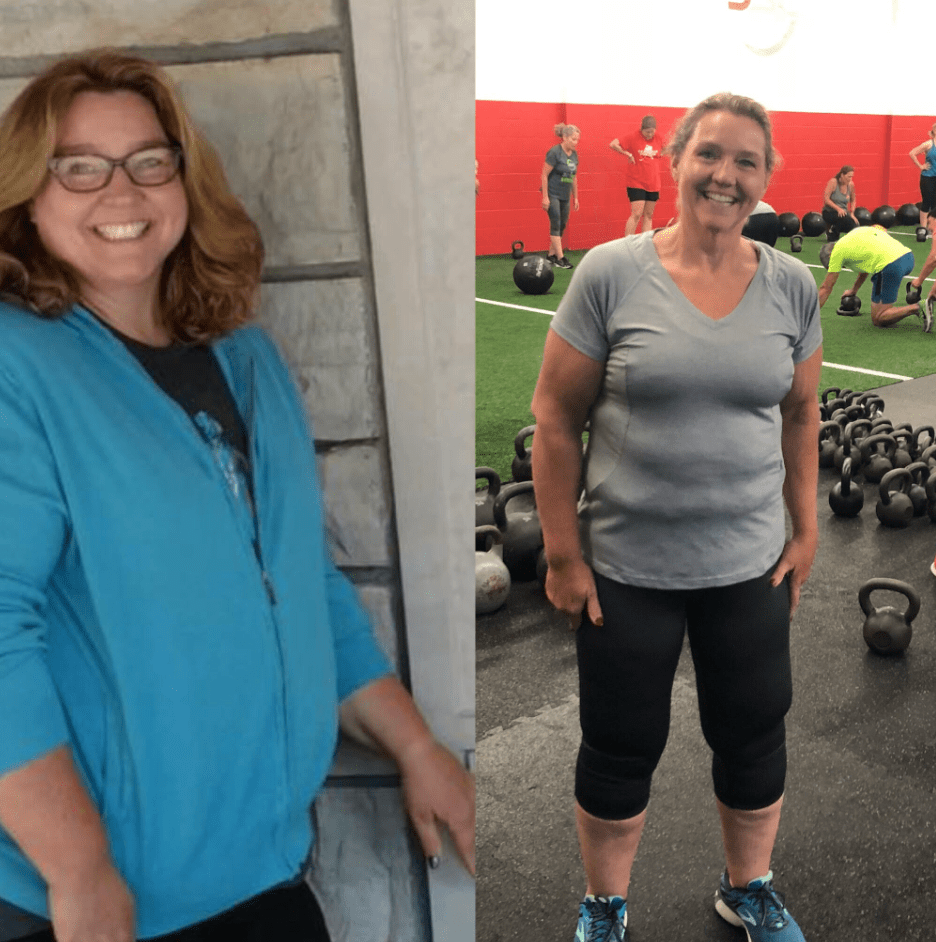 I would say the biggest challenge is getting started!
Try one class and you will see that there is no judgement! Body types of all shapes and sizes and all are welcome!
The team spirit to help each other is amazing!
The experience changes your attitude about working out and you look forward to coming, even crave it if you miss a class!
DSC has helped me change my life! I am stronger, healthy and motivated now! Thank you Matt and the fantastic group of coaches at DSC!
Meet Amy - Down 30lbs!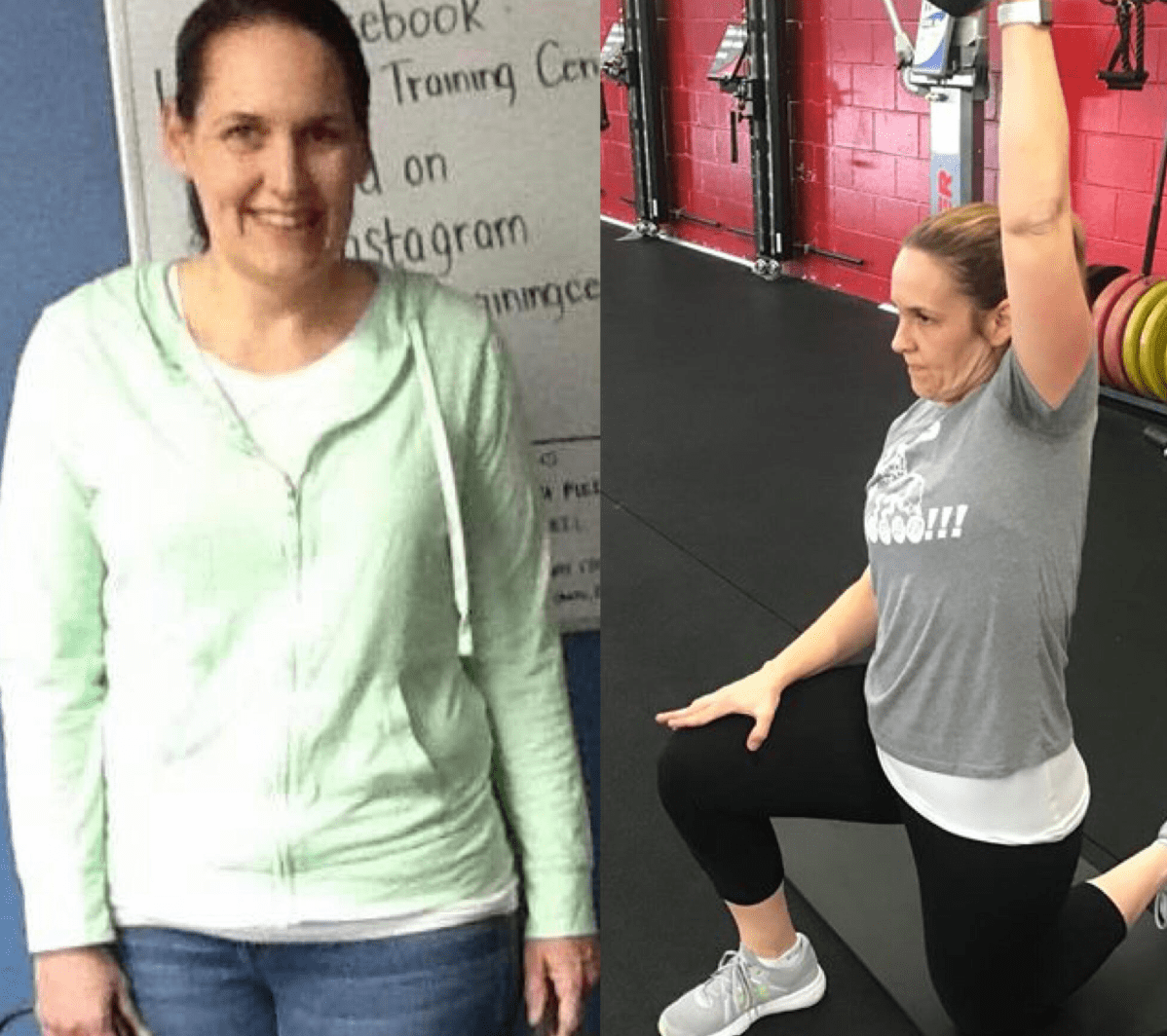 Joining DSC will be one of the best things you will ever do for yourself. I promise you!
I spent many months thinking about joining but was too scared and intimidated.
Every time I was about to do it I would quickly talk myself out of it. I thought there was no way I could keep up and I would end up making a fool of myself.
I was so wrong. I only wish I had joined sooner.
I have never been to a gym that I felt so comfortable in and so supported. The coaches are with you every step of the way. It truly is like a big family. At the end of each class I couldn't wait for the next one.
It has been by far the best investment I have ever made on myself.
If I could tell you one thing it would be take the plunge and sign up today, you will not regret it. You will only regret not doing it sooner.
Meet Wendy - Down 16lbs!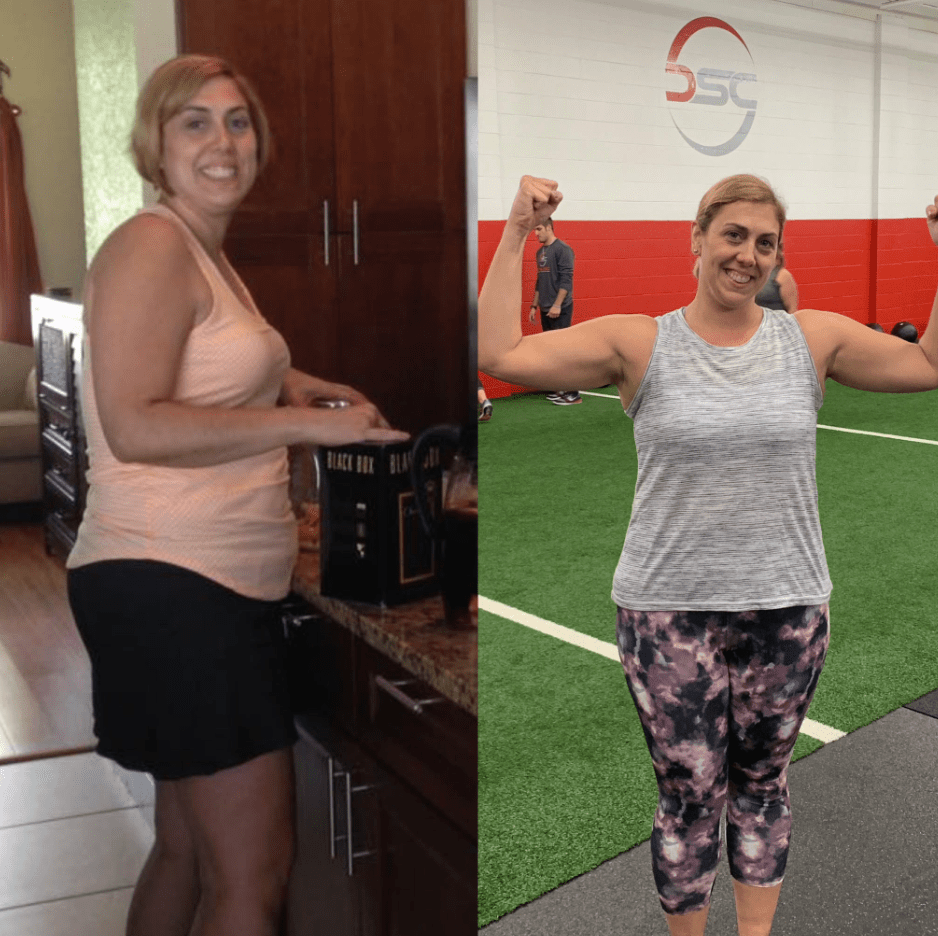 Looking back at when I first started the Women's Group at DSC, the only advice I can give someone thinking about joining as well, would be to just join!
Don't even overthink this decision!
Every coach at DSC it so welcoming and encouraging. You see results and that makes you keep on going.
Just join!
Meet Ora - Down 50lbs!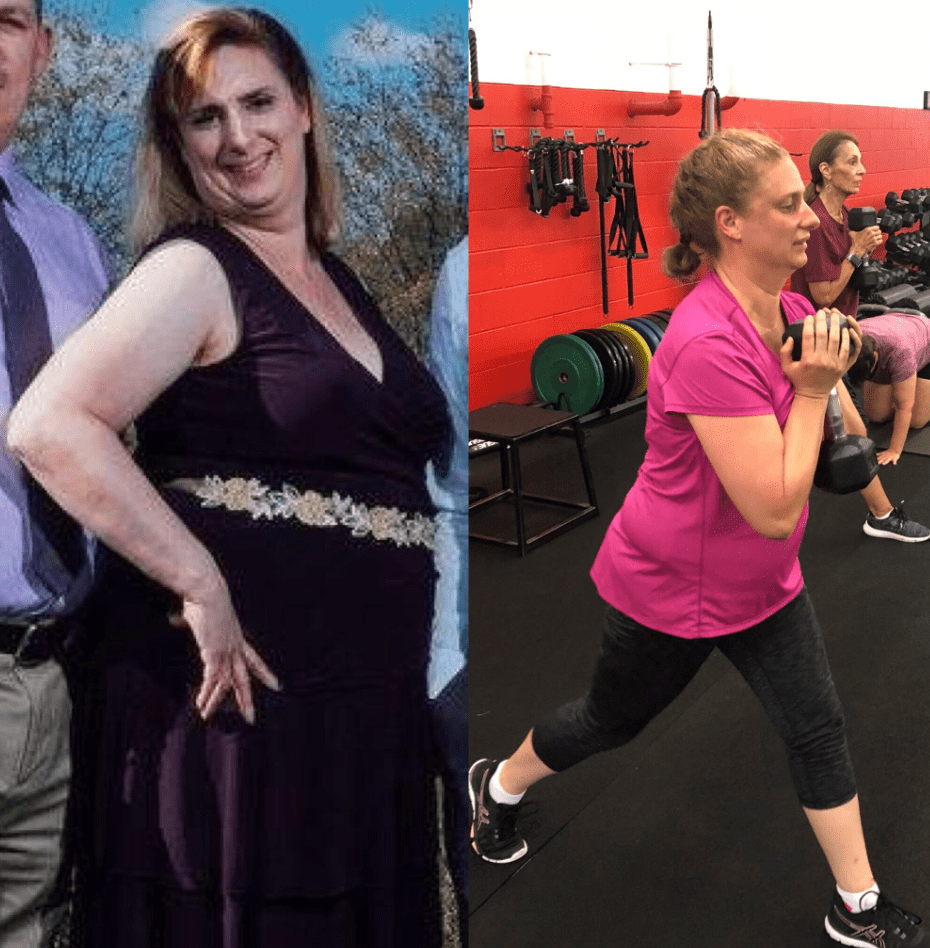 The best advice would I give someone thinking about starting their fitness journey at DSC with the Woman's Group would be just to take the first step in the door and the rest will happen naturally.
From when you first walk in and you are greeted by Sara, to being introduced to the trainers before the start of the workout, everyone will make you feel welcome with open arms.
Looking back I can honestly say that I kick myself for not starting my journey at DSC a lot earlier (like 2 years). I would see friends on Facebook checking in, commenting on workouts, and posting pictures of great results from their hard work.
I would always come up with reasons to not go check out what all the hype was about at DSC. Now looking back I can say the biggest reason why I didn't start earlier was just ME. I was embarrassed by how out of shape I was and how I could have let myself go so much.
I was never that that type of person who would work out on a regular basis. I had done several other workout programs in the past but never stuck with any of them because I was always doing them for the wrong reason and never for myself.
When I finally did walk through the doors of DSC, it was with 2 of my very best friends and we were going to do this fitness journey together.
Now a year and half later I can say I have gained much more than just losing weight, I have gained a great support system throughout my journey of being healthier (from new friends to the support from the coaches).
Thank you DSC for being a great place to start/continue my fitness journey.
Meet Ginger - Down 20lbs!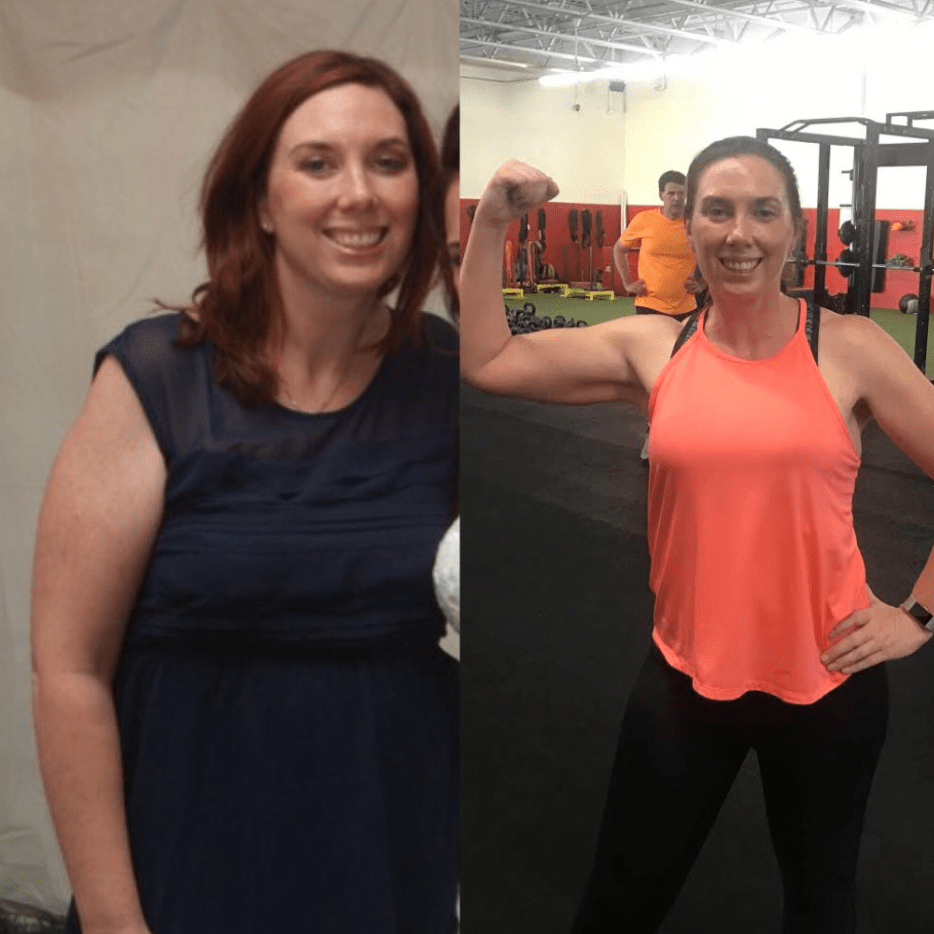 My advice for someone thinking of starting with DSC is to not let your current physical abilities or limitations hold you back from joining!
As someone who has physical limitations, I was fixated on what I wasn't physically able to do and nervous about not keeping up with the group.
What I love and appreciate the most about DSC is the reassurance and knowledge of the coaches who showed me what my body is capable of and that I can still become stronger despite my limitations.
It honestly changed my mindset to now focus on what I am able to do to see results and I am so grateful to DSC for this type of support.
Meet Deb - Down 30lbs!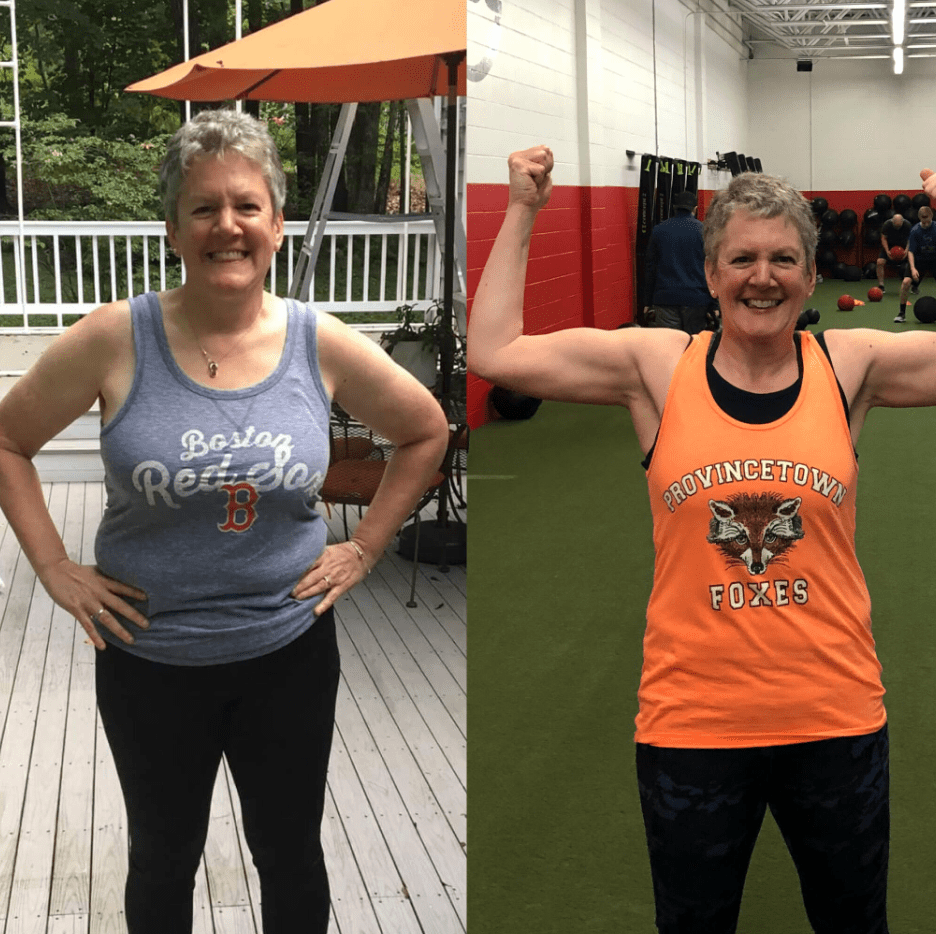 DSC Women's Group is absolutely the best place to start your fitness journey for the following reasons:
1. You feel welcomed from the minute you enter the gym. The coaches remember your name and the women encourage and support each other at every session. It really is like a family!
2. Great Instruction. Being my first gym experience, I was nervous that I wouldn't be able to keep up or perform the exercises correctly. Renee and all the DSC coaches excel at demonstrating each exercise before every circuit. Renee will make sure you are performing the exercise correctly and if needed, she will offer ways to modify until you are strong enough to do them the traditional way.
3. Fun Classes. You'll sweat and some of the exercises will be more challenging than others, but at the end of the hour after you realize you didn't die, you'll think to yourself; I did it, and it was kind of fun! You will never, ever be bored at a DSC Women's Group class! It's been almost 3 years since I started at DSC with the Women's Group. I met my workout partner, Priscilla in our first class and together we've squatted and bear crawled our way through Women's Group, Co-Ed Group Strength Training and Met-Con classes, Spartan Races, OCR events, Nutrition Program, and some amazing DSC fundraising events.
Joining the DSC Women's Group was the start of my fitness journey and it was a spring board to getting in better shape, losing weight, and making great new friends.
We are getting started on July 22nd with our Women's Jumpstart Program and are opening spots for just 30 women!
30 women who ready for the guidance, support, and community to get into a consistent routine to feel your BEST!
You are going to LOVE the way you feel this summer!
Click below to reserve your spot! ⬇️
We cannot wait to work with you!