The Story of My First Women's Group Class!
Here at Dynamic Strength and Conditioning, we certainly understand the level of intimidation and nervousness that goes into joining a new gym.
This is exactly why we created our Women's Beginners Group Training Program.
We knew women wanted to feel better.
They wanted to feel and become stronger.
They wanted to reach their fitness goals.
We knew they would thrive in an extremely fun and supportive environment.
We also knew that doing these things on your own can be extremely challenging, frustrating, and lonely.
In just a few weeks, our July Women's Group Program is going to start up and we would LOVE to have you join us.
Nervous and intimidated to get started?
You are NOT alone!
"I was so anxious!"
"I have never done anything like DSC's Women's Group before!"
"Am I going to be the most out of shape on there?"
"Am I going to hold others back or look silly?"
Just like you, our Women's Group Members who joined our program were feeling the very same way!
We recently asked our members about their first class including how they felt coming in and how their class went.
Here are their incredibly inspiring stories!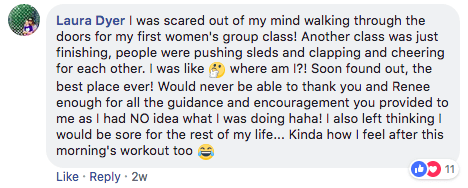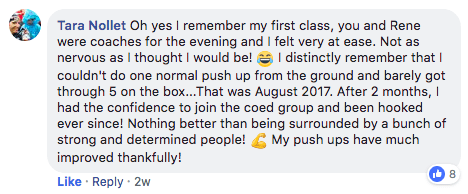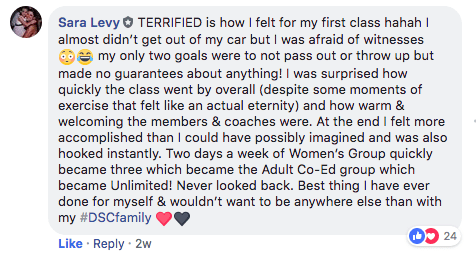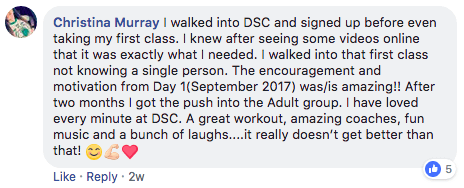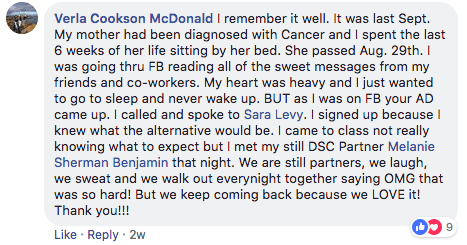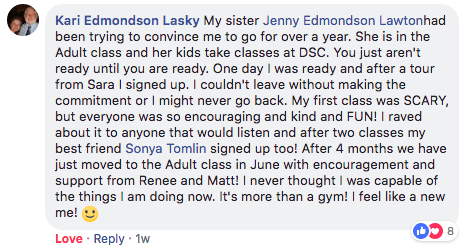 DSC Works.
You will train in a safe, effective environment and develop a camaraderie within a group that motivates and pushes you to higher levels in a non-intimidating, supportive atmosphere.
Find Out Why!