The Secret to Fitness Longevity (from Sully)
Before coming to Dynamic I would run maybe 5-10 miles/week. Some weights @ The Y. Then I jumped to P90-X for the 90 days. I liked that, but it moved fast and trying to stop and start the DVD was a pain in the ###!
I've been a member since Jan. of 2011.
I started off in the "drop-in" classes which are essentially like the "met-con classes" of today. I really enjoyed the group concept and started to get to know more people. After a couple of months, the same group worked out at the same time. It was good as we started to push each other.
As I did the workouts, I realized that many of the things I did outside of the gym got easier.
Skiing, playing with the kids and even taking out the garbage seemed effortless.
What was better was after a full day of skiing, I could get up the next day and ski for another full day without getting tired.
Dynamic was helping!
As I came up on a year of going to DSC in the larger groups, Chris Martin approached me asking if I wanted to join the adult strength group. From that day on, I never looked back.
I was lifting weights I never thought I could.
I challenged myself and my teammates (and that's exactly how I look at it) to do more and be more. These workouts were vomit-inducing PARADISE. I was addicted to it and I haven't been able to kick it.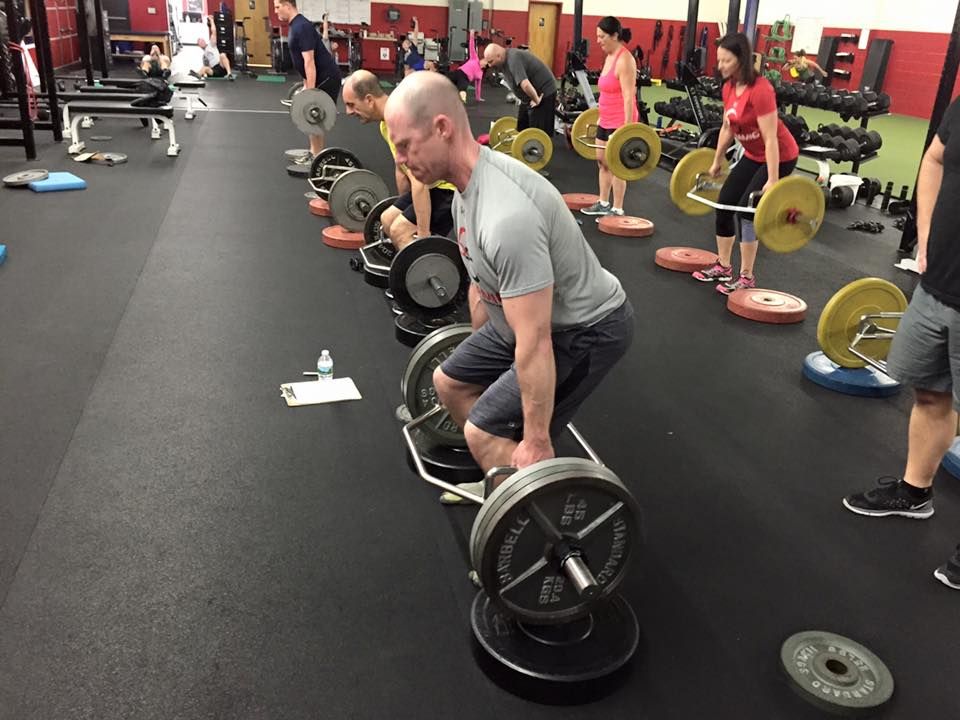 It started with regular activities where I could do day-to-day things with much less effort.
Then I decided to do a Spartan Race, then a Tough Mudder, then a ½ marathon and then a ½ marathon in April, a Tough Mudder in June and then Reach The Beach in September. I did it all and kept going. I loved it!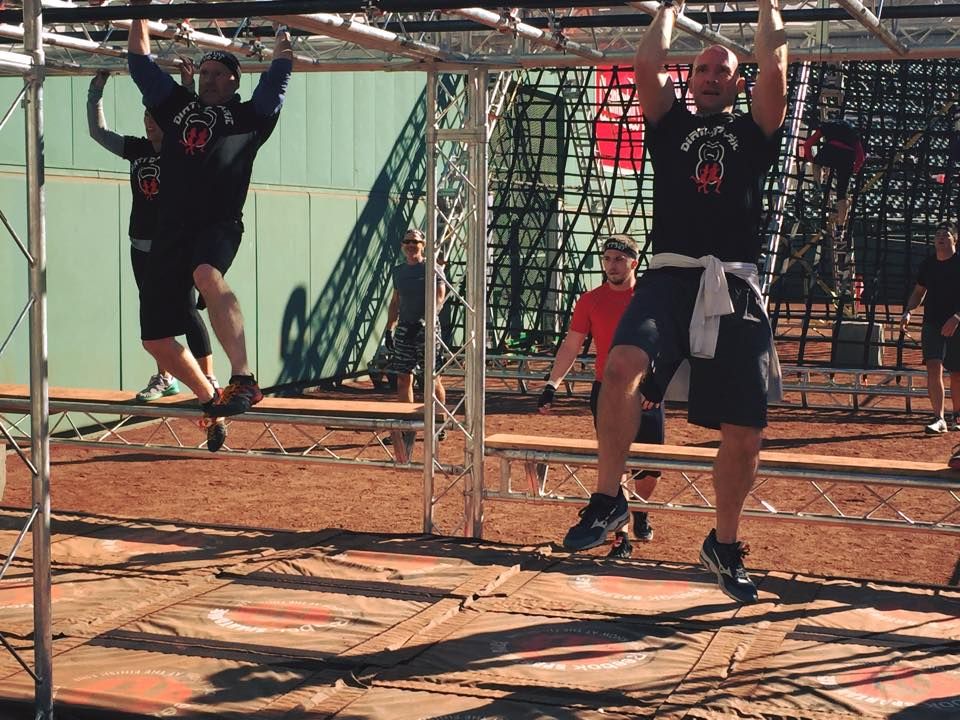 The biggest change was all little things that I pay attention to.
I went for a physical and my Doc said about my blood pressure, "Whatever you're doing, DON'T STOP!" I knew exactly what it was…DSC.
The other transformation was my body composition. Sure, I was lifting really heavy, but I didn't bulk up like the dudes at Gold's Gym, it was lean muscle…fabulous! I liked that a lot. I never get on a scale. NEVER. I know my weight just from looking in the mirror. I don't need a scale to tell me that.
The group dynamic. It's what makes you come back and keep coming back.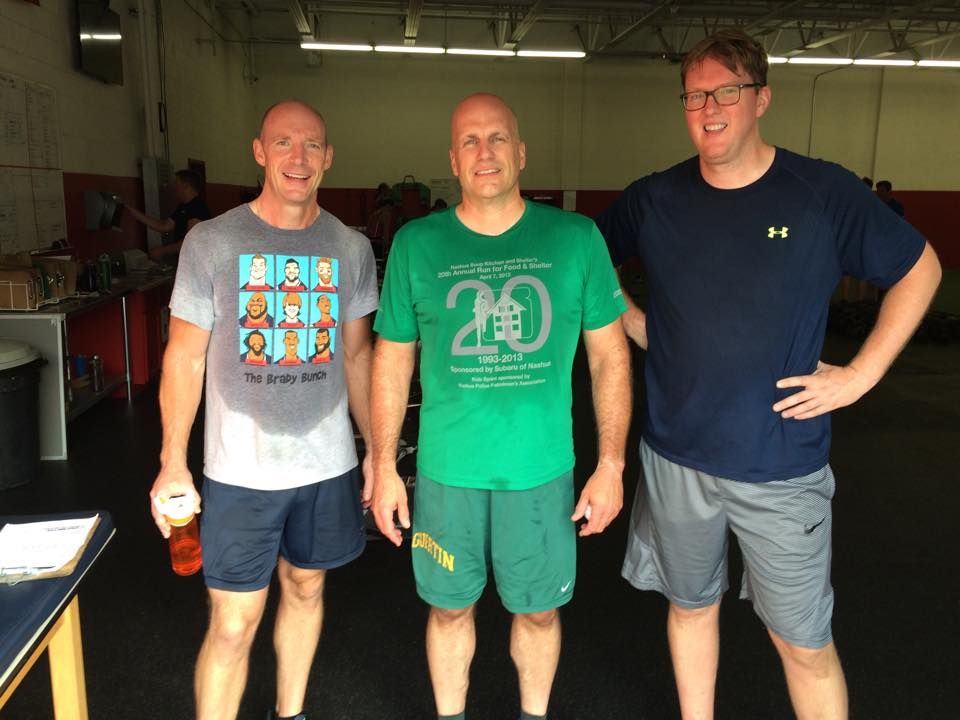 I also like how the workouts change every block. I like to see what I was doing in week 1 compared with week 3. DSC has uncovered a competitive gene in me that's been lying dormant for 45+ years. I'm out to beat myself each time I walk into DSC. I like getting on the board, but I'm only trying to beat what I did the last time.
The coaches rock!
You watch us like a hawk on exercises so we do them right. You challenge us to break out of our comfort zone and do things we didn't think we could.
You do everything a great coach should; motivate, educate & rejuvenate us into not just being healthy but being super-human. If you think that's hyperbole, then you're not paying attention to how you feel walking out of there somedays.
My advice to anyone thinking of joining -- do what you can do.
Embrace the push you get from your team and from the coaches.
WRITE DOWN WHERE YOU STARTED & COMPARE IT AFTER 30 DAYS, 60 DAYS, 90 DAYS.
Also, find a "buddy" in your group. Push each other. Soon enough, you'll be getting text messages from your group asking where you've been if you miss a couple of classes.
To close, I never thought I'd feel this way about a GYM! It's a GYM! But it's not a gym. We're a tribe.
We're a tribe that wants to be more than we were yesterday. We know it takes work and sweat and pain to be better. But we're just trying to be better than our yesterday.
If you're not getting better, you're getting worse and everyone that walks into DSC WANTS to be better!
- Sully