Are you ready for the body you deserve?
Are you ready to never diet again?
Are you ready to have a better relationship with food and get rid of the confusion?
And are you ready for results?
Join our next 8-week Nutrition Coaching Program starting July 31st!
[Space is limited!]
---
As the lead Nutrition Coach here at Dynamic, I get asked a lot of questions surrounding better eating.
The number one question I get is ,"what is your favorite diet?"
Paleo?
Low carb?
South Beach?
Vegan?
My response, much to their disappointment is...
It depends.
You see, the foundation of our nutrition coaching program is that there is no one-size-fits-all approach to nutrition.
We have coached hundreds of members through our program which means we have had a lot of different people with very different backgrounds.
For example, our members come to us with:
different goals
different nutritional backgrounds
different nutritional knowledge
different budgets
different body types
different food preferences and allergies
different amounts of time to spend with nutrition (food prep, grocery shopping, cooking)
As you can tell from just the short list above, it would be impossible to help all of our members reach their goals with one, "perfect diet".
What if the diet we like was extremely low-carb? How would the people that workout multiple times per week do with very little fuel? Not good.
What if the diet was all organic and natural? How would this affect people with different budgets?
What if the diet pushed for animal proteins? This would not work for our vegetarian and vegan members.
In other words, the perfect diet may not exist.
This is why we created our Nutrition Coaching Program...
To give you the tools to create the best way to eat for YOU!
To do this we structure our program around:
1| Goal setting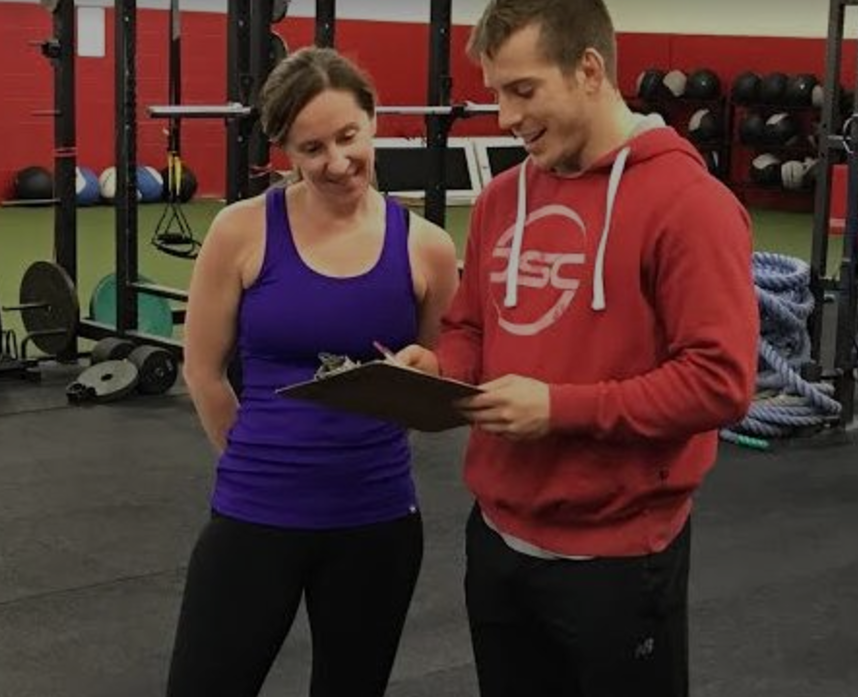 Step one in our program is getting to know you.
We start by sitting down with you and mapping out exactly what you want to get out of the program.
Some people come to us looking for weight-loss. Some are looking for a better nutritional education. Some want to perform better and build muscle.
As you can see our members come to us with a variety of goals.
Along with getting to know your goals, we want to know your struggles.
This is an extremely powerful combination our coaches use to help customize the program to you.
From there our coaches guide you on how to easily eat the right foods, in the right amounts, at the right times.
2| Being realistic
Wouldn't it be easier if we all had personal chefs?
Or how about having a few hours a day to prep food?
For most of us, this is just not in the cards.
As coaches, we know you have busy lives.
This is why we work hard to make sure your planning, shopping, cooking and eating fits in with your lifestyle!
3| Education
You aren't going to see us handing out meal plans and strict diets.
They simply do not work.
Sure you can lose a good amount of weight initially, but what happens when you can no longer sustain the diet or meal plan?
Did you know that only 20% of "strict dieters" keep the weight off after their diet is over.
Instead, we work to educate our members so when the program ends, they have the tools and knowledge to make the right choices and understand the "why" surrounding nutrition.
4| Creating sustainable habits (lifestyle changes)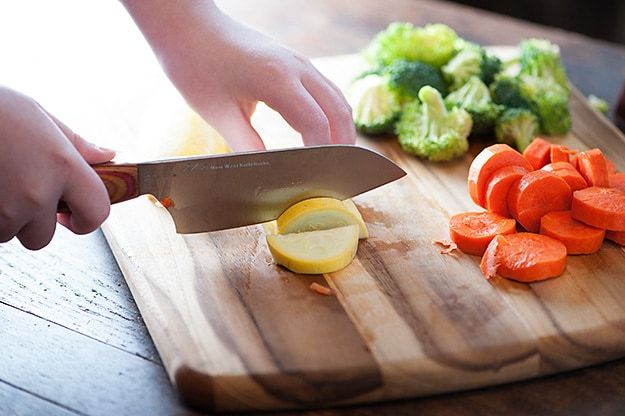 This brings us to our final point -- sustainable habits.
This is what our program is all about.
Arming you with easy to follow, simple habits that will be ingrained for life.
To significantly increase your odds of crushing our program we give you one habit to tackle at a time.
This makes it much more manageable and keeps you from getting overwhelmed.
In fact, research shows you are 80% more likely to ingrain a new habit if you introduce it one at a time.
When you try to introduce multiple habits, your chances of retaining that habit fall between 5 and 35%.
The habits we choose in our program will have a lasting effect on your health, nutrition and reaching your goals.
We cover habits like:
Grocery shopping and meal prep
How to eat before and after your workouts
How to make better choices when eating out
Eating breakfast everyday
For us, this program isn't a quick fix but a lifestyle change!
We are dedicated to helping you reach your goals!
Are you ready for the body you deserve?
Are you ready to clear the confusion surrounding what to eat?
Join our next Nutrition Coaching Program starting July 31st!
[click below for more information]