The Best Type of Exercise for Women and Fat-Loss!
You have probably seen the incredible results of our female members here at DSC.
Members like:
Colleen (down 40lbs)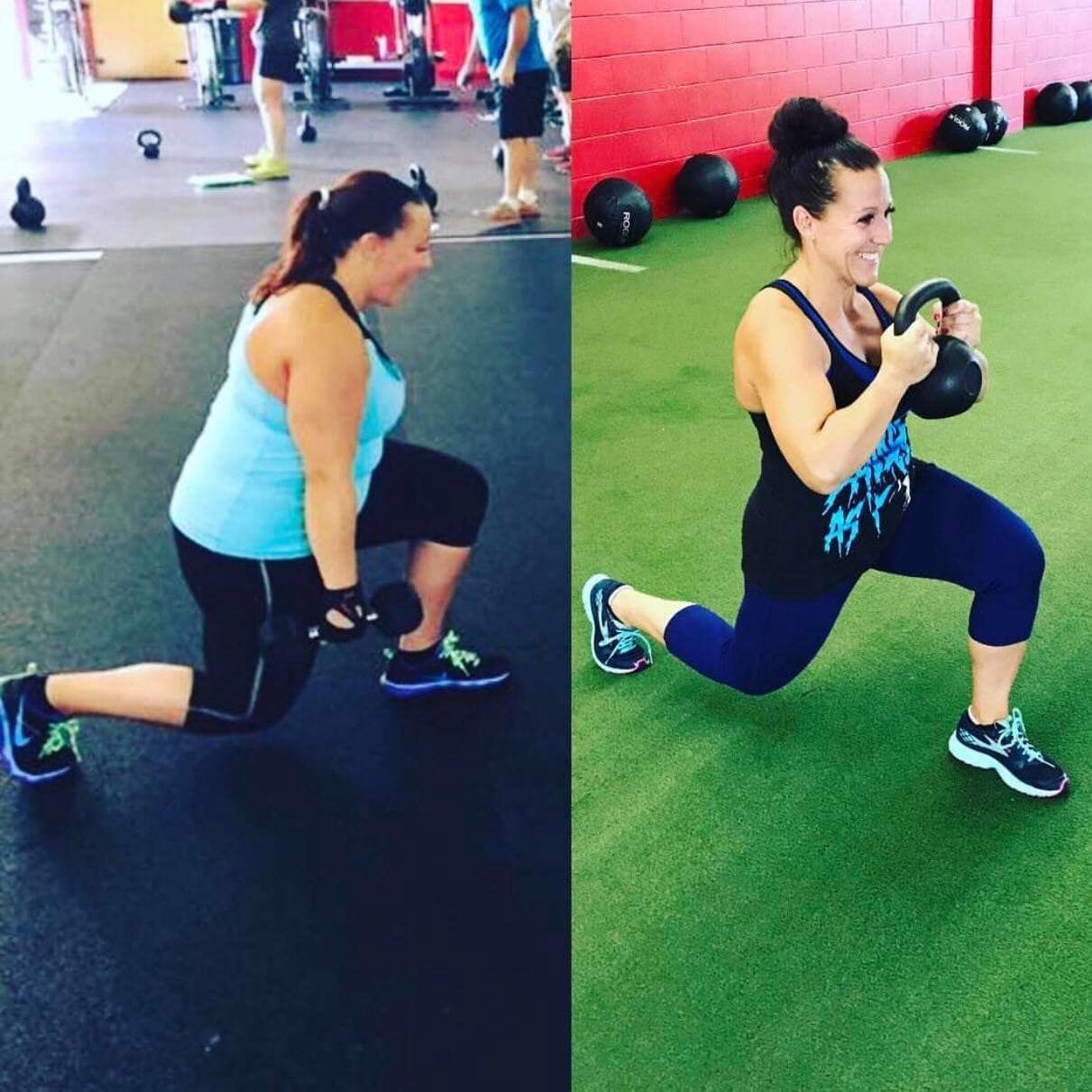 Shelley (down 65lbs)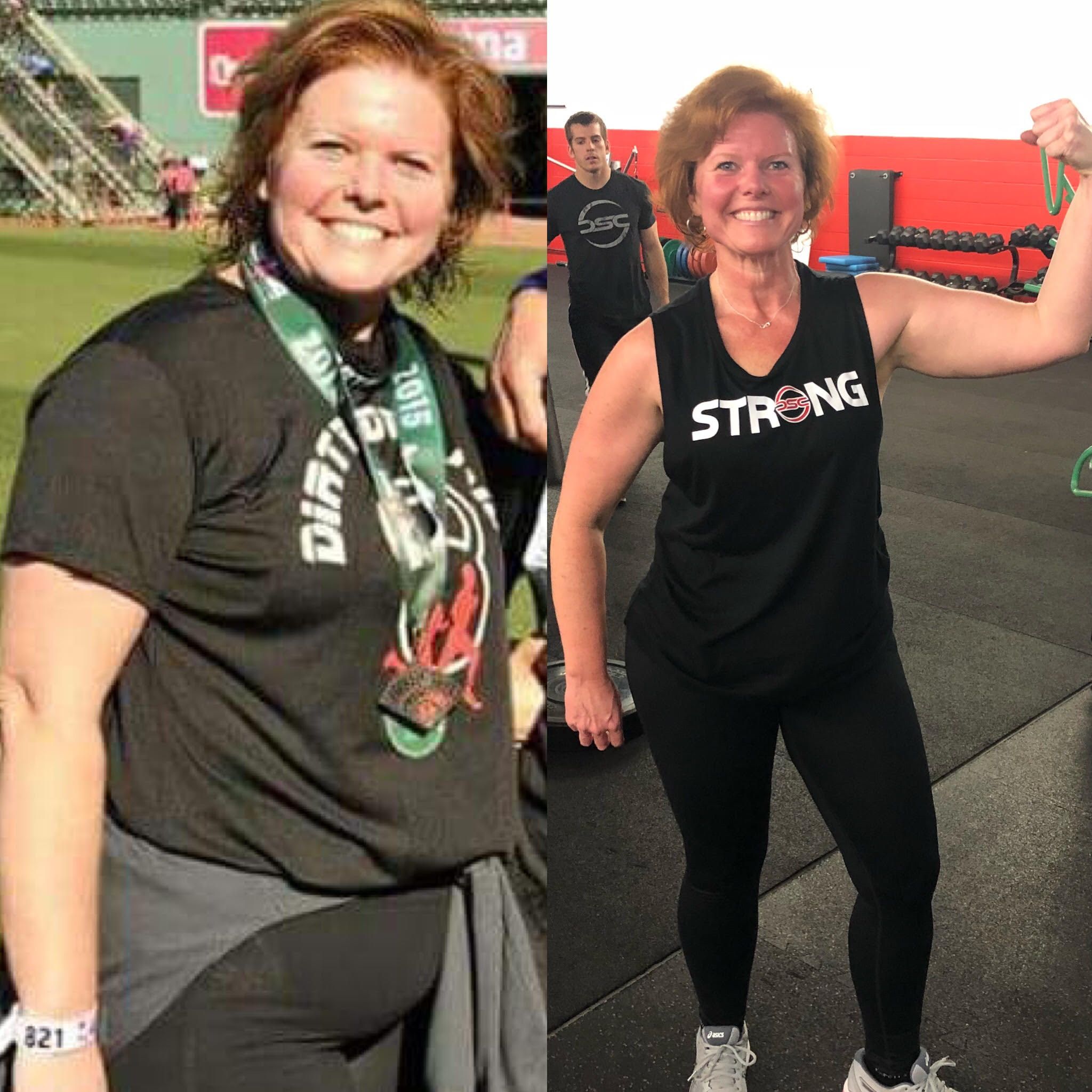 Cheryl (down 45lbs)


Jennifer (down 35lbs)


Christie (down 26lbs)


Dawn (down 50lbs)

Laura (down 15lbs)


Sara (down 50lbs)

Kathleen (down 75lbs)


Deb (down 90lbs)


I have had the absolute pleasure of coaching all these inspiring women.
Their fantastic transformations are the product of no magic pill, gimmick, or quick fix.
It was the combination of incredible work on their end, consistency, and trusting in our program that have led to their results.
Most of the women above had no prior exercise background before DSC and if they did, our program was very different than what they had done before.
When it comes to exercise for women and for fat-loss, we have been led to believe that cardio, cardio, and more cardio was the answer.
Being told that running endless miles on the treadmill is the answer and that lifting weights will just make us look "bulky".
I am here to set the record straight!
Although various forms of cardio should be a big part of your exercise regimen, it should NOT be the only part.
And the research agrees.
Countless studies have shown that when it comes to females and fat-loss, cardio training alone is not enough.
Even when females see early progress in fat-loss with cardio training, results quickly plateau due to our bodies' incredible efficiency.
In other words, the more we run or cycle, the better we get at it and the less calories we then burn doing it.
Not only is completing only cardio training bad for long-term fat-loss results, it doesn't give women that toned look and feel many desire.
The best results and improvements in fat-loss come from the combination of cardio and strength training!
This is the very foundation of our Women's Group Training Program.
Here at Dynamic, we call it metabolic resistance training.
That is a fancy way of saying we strength train or lift weights while keeping our heart-rates elevated, mainly in circuit training formats.
This helps our women burn calories, get strong, build muscle, and shred fat!
Imagine hitting 10 push-ups, then having little rest, going right into 10 squats, having little rest, holding a :30 plank and then finishing your circuit with a :30 sprint on our bikes -- now that is how you train for fat-loss!
As you can see in the example above, the strength movements (push-up, squat, plank) help to build strength, muscle and tone, while the short rest periods between exercises never really allow you to rest, keeping your heart-rate elevated in "fat burn mode".
This is the ultimate exercise combination to help your transform!
To get you started with our metabolic training, I've created two awesome circuits for beginners that you're going to LOVE!
These are the very type of circuits that have helped hundreds and hundreds of our Women's Group Training members transform their bodies, minds, and overall health.
Hit a 5-10 minute warm-up and then give one of the circuits below a try!
Body-Weight Countdown
Equipment: None
Format: Countdown
Start with 10 reps of each exercise in order as fast as possible. Once you finish your first round, rest :30 -1:00 and then start back at the beginning with 9 reps of each exercise. Follow this format until you complete 1 of each exercise.
Exercises:
Squat
Reverse Lunges (per side)
Body-Weight Jumps
Push-Ups
In-Place Bear Crawl (per side)


Kettlebell Circuit
Equipment: 8-20lb kettlebell and a timer
Format: :25/:35 for 3 rounds
Set your circuit timer for :25 of work and :35 of rest for 3 rounds. You can download interval timer apps right to your phone.
Start with the first exercise and complete as many reps as possible in 25 seconds then rest for :35 before switching to the next exercise. You will complete all exercises on the right arm, then do your straight leg sit-up, then complete all your exercises on the left arm. That is 1 round. Complete 3 rounds.
Exercises:
1-Arm KB Swing (right arm)
1-Arm Racked Reverse Lunge (right arm)
1-Arm Split Stance Row (right arm)
KB Straight Leg Sit-Up
1-Arm KB Swing (left arm)
1-Arm Racked Reverse Lunge (left arm)
1-Arm Split Stance Row (left arm)
KB Straight Leg Sit-Up
Ready for support and direction?
Ready to get into a consistent routine?
Ready to feel your best?
Our next Women's Group Training Program starts July 9th!
Click below to reserve your spot!