Stacey + DSC Women's Group Training = 48lbs down!
Before DSC, I belonged to Planet Fitness and would go regularly/semi-regularly/when I felt like it.
I really did try to go regularly, but sometimes would have good excuses why I couldn't go.
I would do 20-30 minutes on their ARC machine and a few of their weight machines or do their 30 minute circuit. No way were those workouts as effective as the ones at DSC.
A friend of mine had been going to DSC for a little over a year and she had great success. Some friends and I were starting a "biggest loser" competition and we decided to try DSC together.
I was hoping for weight loss, gaining strength and toning my body. Weight loss was number one, but I knew that my diet also had to contribute to my weight loss.
At first I experienced the usual "will I be able to do it" fear, but within the first few classes, I knew I could do it.
The trainers give you a lot of support and motivation.
No one ever makes you feel silly for not being able to do an exercise or for not doing it correctly.
My first class wasn't even the Women's Group!
One Saturday, my friend and I just walked into and attended a Saturday met-con class which was super hard, but we loved it!
I knew after that I wanted to join and start off in the Women's Group so had no reservations about attending.
Even after participating in the Women's Group classes for 7 months, they still challenge me.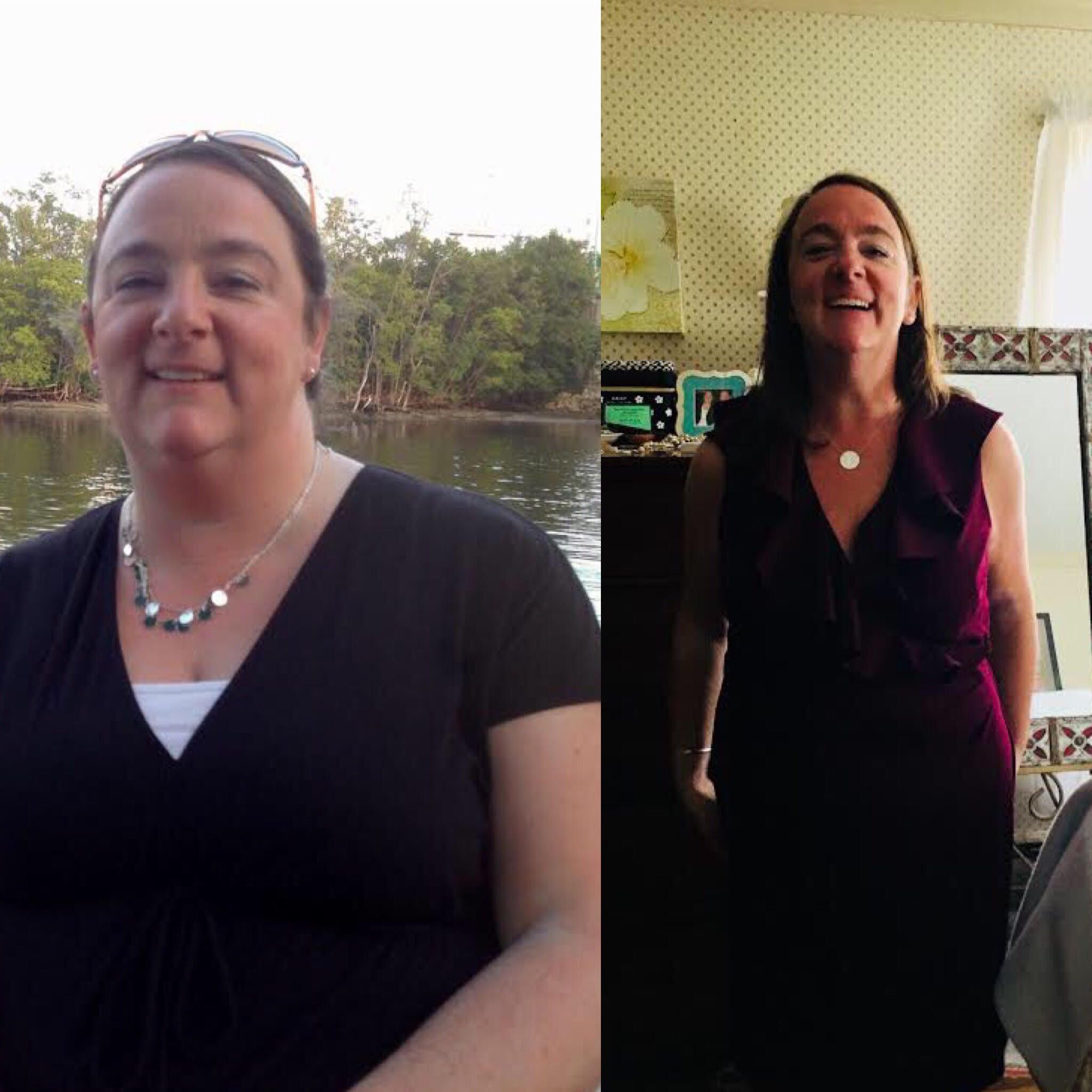 Since January 2018, I have lost 48 pounds.
My clothes that I had before do NOT fit - everything is too big.
Even some of the newer clothes that I have bought during the past few months are too big now.
It is strange buying clothes in smaller sizes, as I have worn a larger size for so long.
The confidence that it gives you is immeasurable!
My favorite part of DSC is being able to walk into the gym and not feeling like everyone is judging you.
Everyone is there to work out and sweat and to push themselves to become healthy and fit.
Each and every trainer is always helpful. DSC is not like a traditional gym where you work out on your own and are left to try and figure things out by yourself.
For me, in my experience and opinion, attending a traditional gym like PF or Best, tends to allow you to only go at a pace that you are used to and doesn't really challenge or push you.
The challenges of the workouts at DSC are what give you the results and continued motivation.
My favorite part of the workouts themselves is that they are always changing and the trainers always encourage you push yourself that little extra.
Just join - do it - and stick with it - because it is totally worth it!!!
- Stacey
Our next Women's Group Training starts September 10!
The perfect way to get into a consistent routine!
Click below to get started!