Our MUST-SEE Nutrition Group Transformations from the Past Year!
You're ready to take your nutrition to the next level.
You're ready to be more consistent.
You're ready to look and feel great.
You're ready to take the confusion out of what to eat, when to eat it and why.
You're ready for the body you deserve!
If you are like most, making these things happen is the goal but you aren't quite sure where or how to start.
This is exactly why we created our 8-week Nutrition Group Coaching Program here at Dynamic.
We knew there are many people who wanted to eat better but with so much information and gimmicks out there, didn't know where to begin.
Along with educating our nutrition coaching members and instilling better habits, we knew a little accountability from our coaches would go a long way.
The DSC Nutrition Coaching members below and the hundreds of people that have been through our program were once in that very situation.
Ready for change.
Just like these nutrition coaching members have stepped out of their comfort zone, joined our Nutrition Coaching Program and have made incredible transformations, so can you! 💪
Congratulations to all our Nutrition Coaching Members over the past year!
Meet Steve - down 38lbs and 10% body-fat!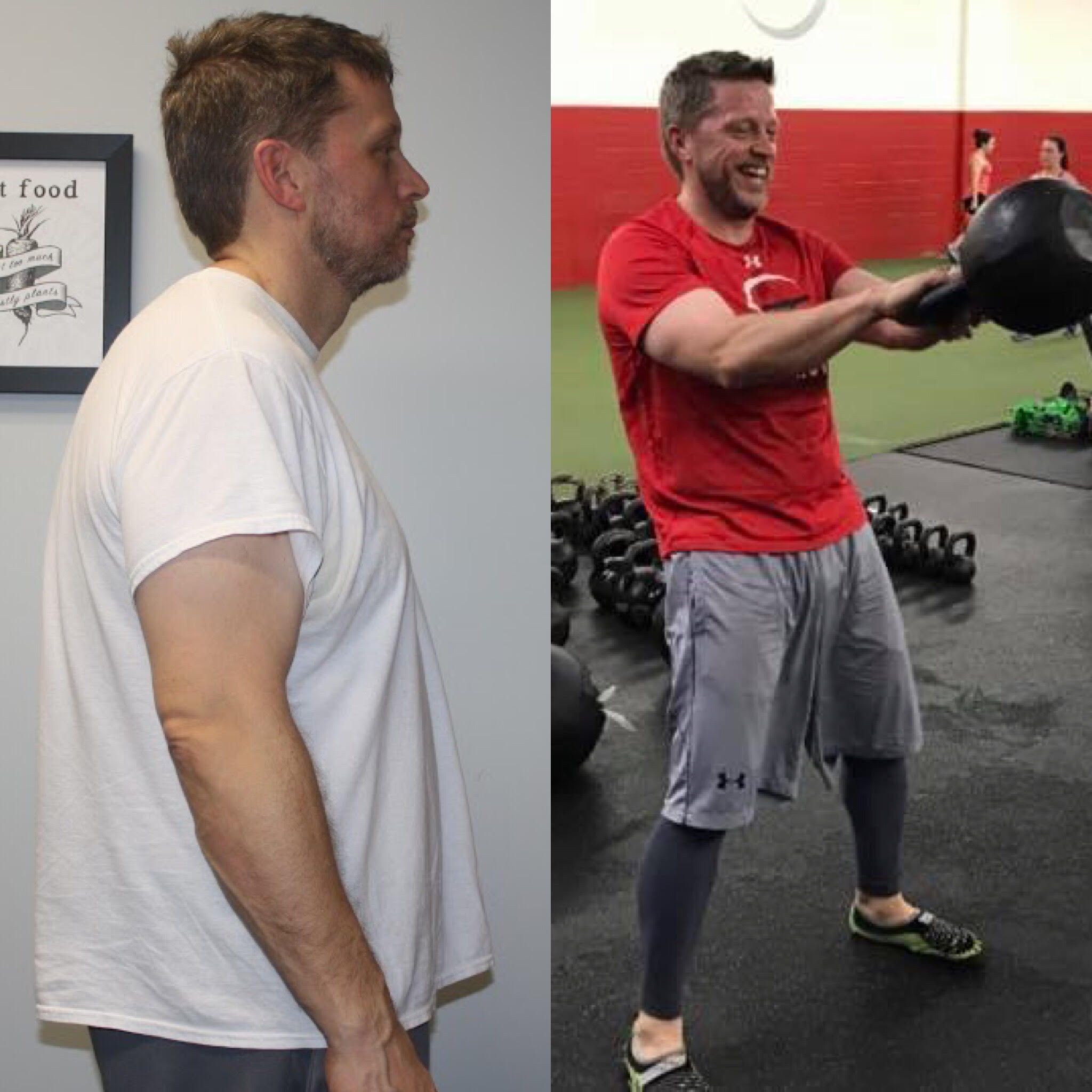 "The nutrition program truly is wonderful!
It provides you with excellent guidance from both Tommy and Renee and many, many wonderful accountability partners.
"I've lost 38 pounds, 4 inches off my waist, 2 inches off my hips and reduced my body fat by over 10%! I feel great and my energy in the gym is much better!"
Click HERE to read Steve's full story.
Meet Christie - down 22lbs!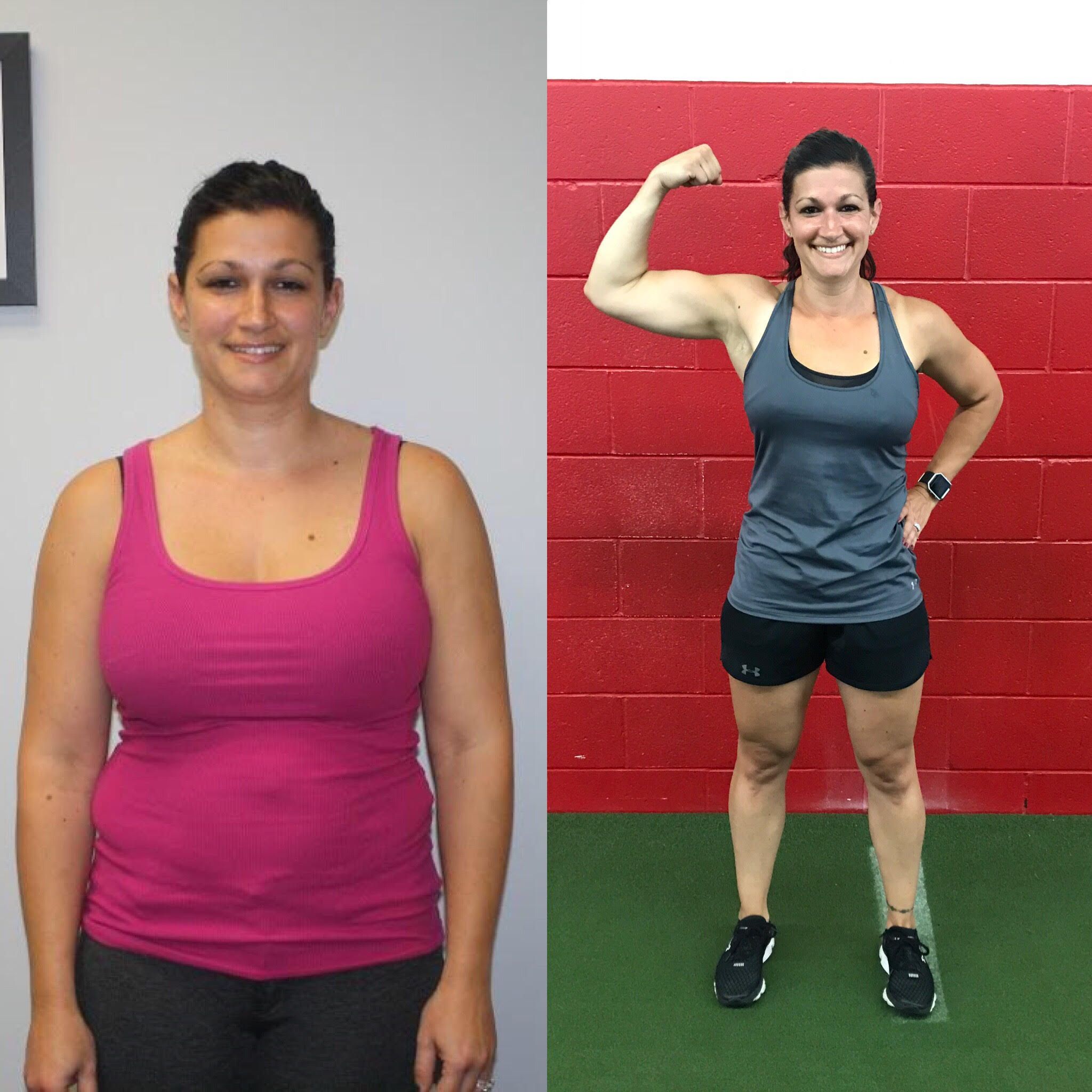 "With the help of Dynamic's nutrition coaches, Tommy & Renee, I eat healthier and I have made DSC a part of my daily routine.
I have lost 22lbs, while gaining 6bs of muscle since joining the nutrition program!
I feel better, stronger & have more energy than I have in a long time!"
Click HERE to read Christie's full story.
Meet Karin - down 18lbs!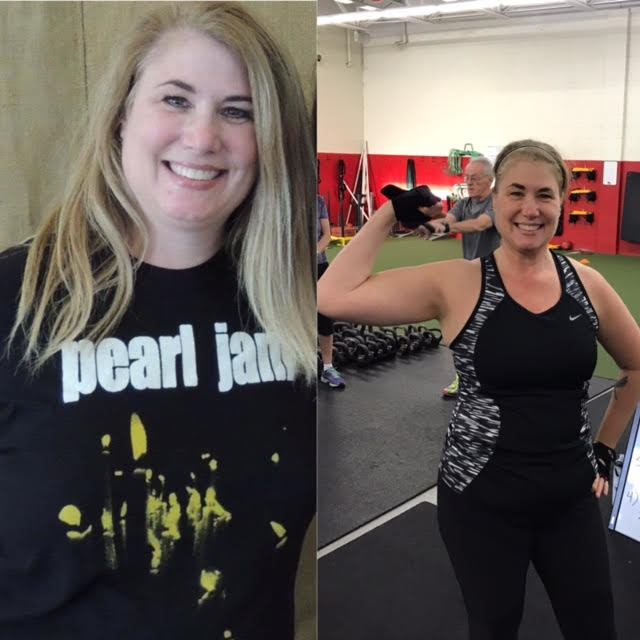 "Through this 8-week program under Tommy's and Renee's guidance, I learned about food.
This wasn't a diet – this was changing the way you eat, creating good eating habits, and making better eating choices.I added more/new vegetables to my diet, meal prepped (hello kitchen!), and learned about fighting fat with good fats.

During this program alone, I lost 18 lbs!"
Click HERE to read Karin's full story.
Meet Ron - down 28lbs!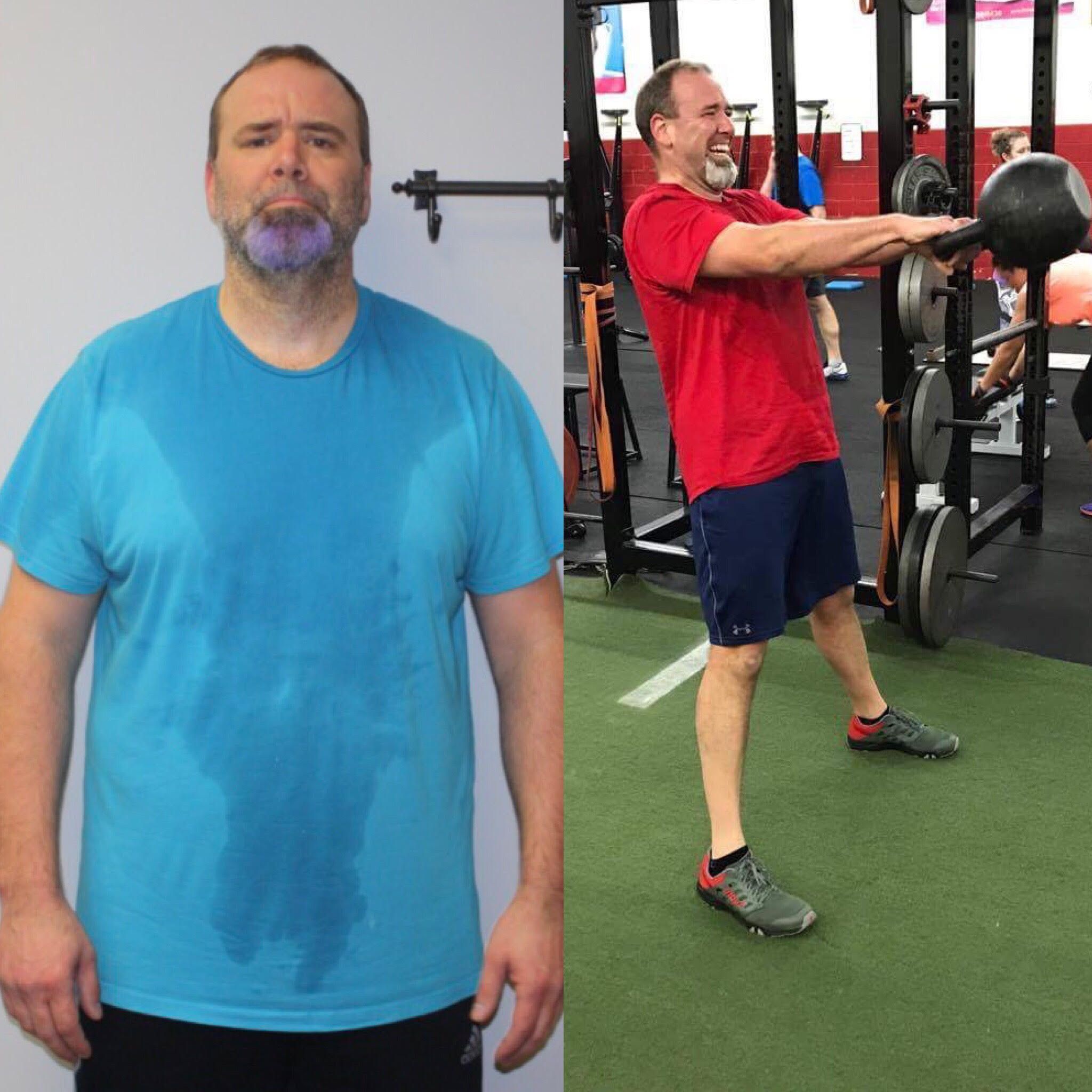 "My weight and wellbeing are a roller coaster ride, and that I tend to "go off the reservation" here and there.
Something really needed to change. When I was asked if I would like to join round two of Phase One, I jumped in.
I am wearing clothes that have collected dust in the back of my closet for a few years.
My tailored pants fit comfortably (size 36), and everything else seems to be baggy at this point.
I'm tucking in my shirts and wearing a belt.
I find that I am more comfortable, energetic, and most of all, healthy!"
Final results:
Weight loss: 28 pounds
Body fat % loss: 7.1%
Total Cholesterol loss: 30mg/dL
HDL (good cholesterol) increase: 30mg/dL
Triglycerides loss: 39mg/dL
Click HERE to read Ron's full story!
Meet Kelly - down 20lbs!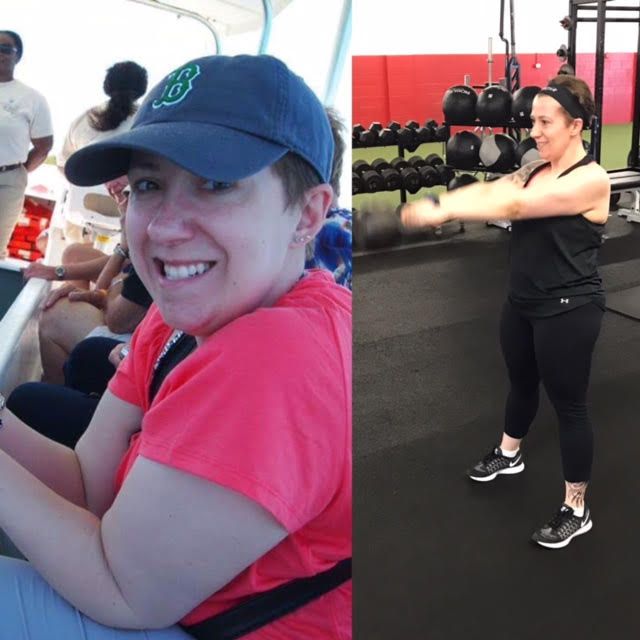 "Joining the Nutrition Coaching Program was one of the best decisions I've made for myself. Not only has it helped to provide guidance about what I should be doing, I feel like I look at food in a different way and that my relationship with food is healthier.
During the program I went down 2 dress sizes and lost 10 pounds. Since completing the program I have dropped another dress size and another 10 pounds! "
Click HERE to read Kelly's full story!
Meet Jeff - down 22lbs! (40lbs overall since joining DSC!)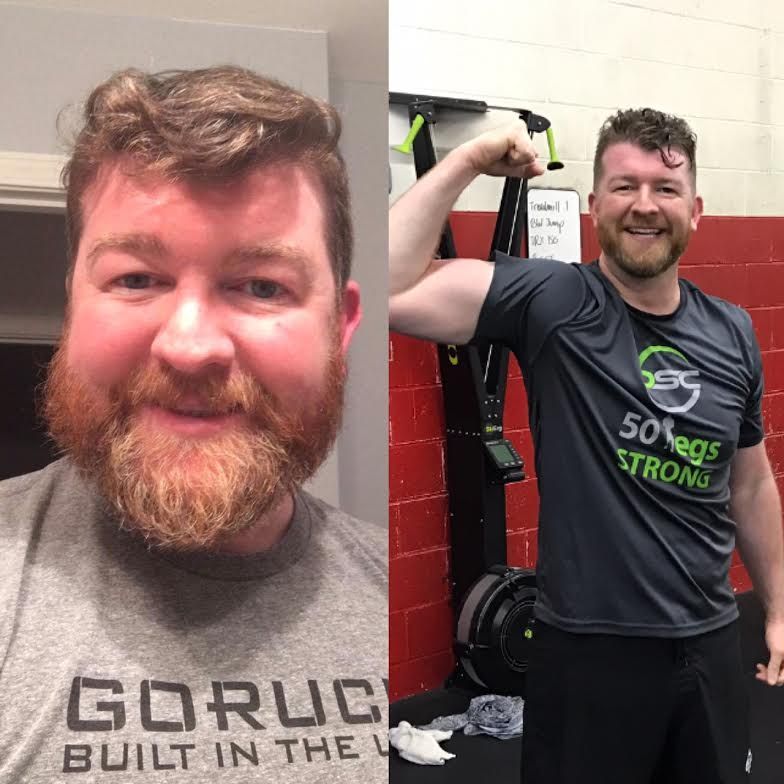 "The nutrition program gave me a solid foundation of what I should be eating without any gimmicks, analyzed my macro ratios and offered support throughout the entire program.
The community aspect of sharing challenges, successes and recipes was great too!
The combination of awesome workouts and DSC's Nutrition Coaching Program I have crushed my 20lb weight-loss goal and have lost over 40lbs!"
Click HERE to read Jeff's full story!
Meet Carolyn and Phil - down 15 and 30lbs!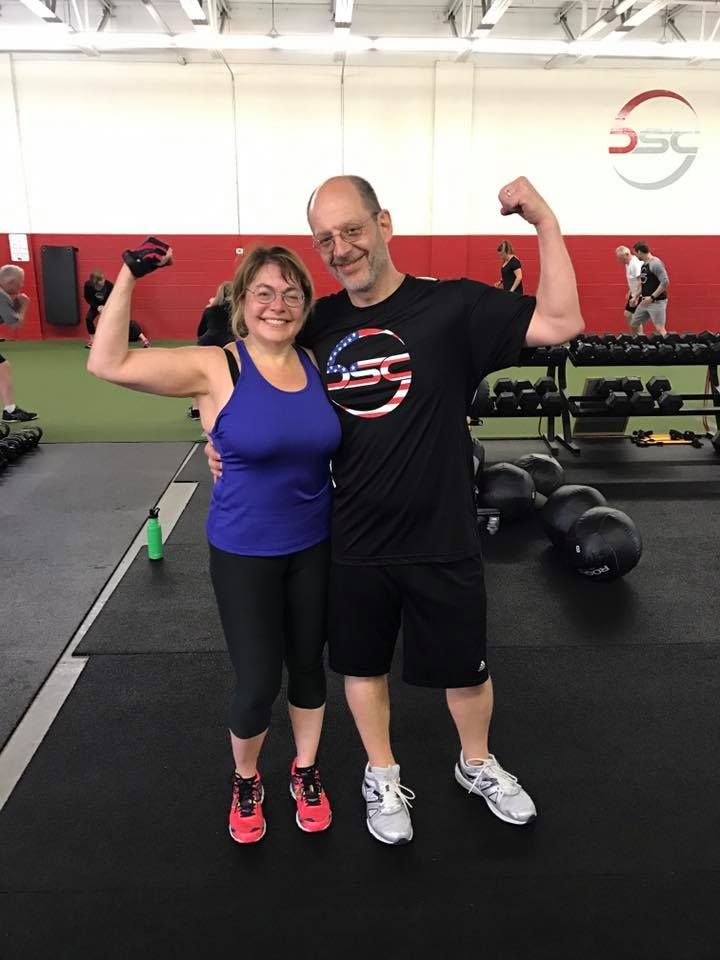 "The program was a home run from the onset!
Looking at your individual circumstances and goals and then applying correct nutrition advice can make a huge difference in the way that you look, feel, and progress in your training.
The program is fun, there's lots of positive camaraderie, and the coaches are always there to answer questions.
He has lost 30lbs since starting the program.
I have lost 15 pounds so far, and incredibly, ALL of it is in body fat mass, not lean mass."
Click HERE to read Carolyn and Phil's full story!
Meet Jen and Richard - down 25 and 17lbs!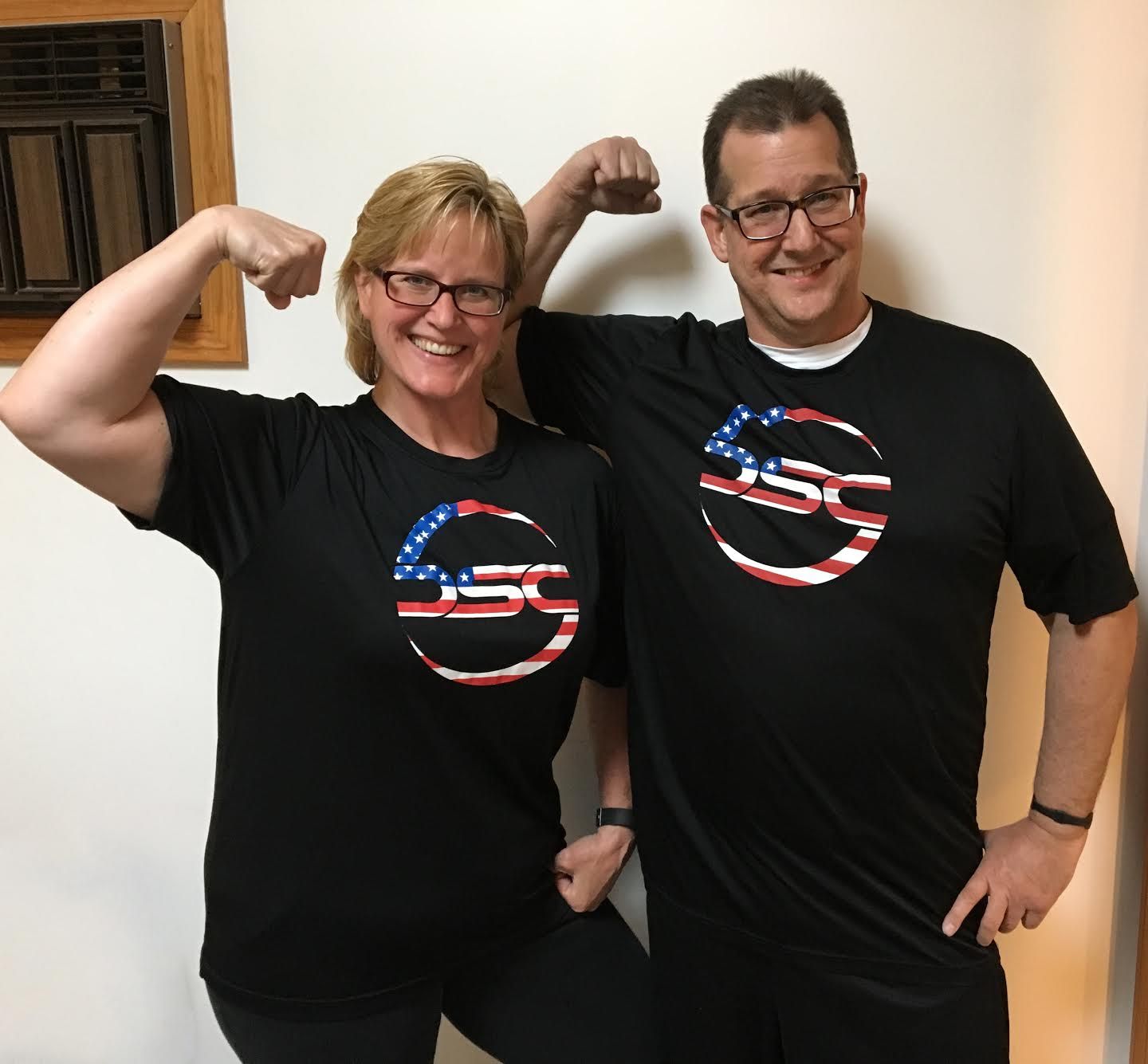 "My advice for anyone considering the Nutrition program is to give it a try, commit to it thoroughly, and don't underestimate yourself.
If anyone said 8 weeks ago that I would be eating vegetables every day, and wanting to do it, I would have said they were crazy.
The camaraderie, the support and sharing of ideas and recipes, the accountability, and the encouragement of the group will carry you easily through the 8 weeks with success!
Between our decision to eat better, and the Nutrition program, so far he lost 25 pounds, and I lost 17 pounds."
Click HERE to ready Jen and Richard's full story!
Meet Marc - down 22lbs!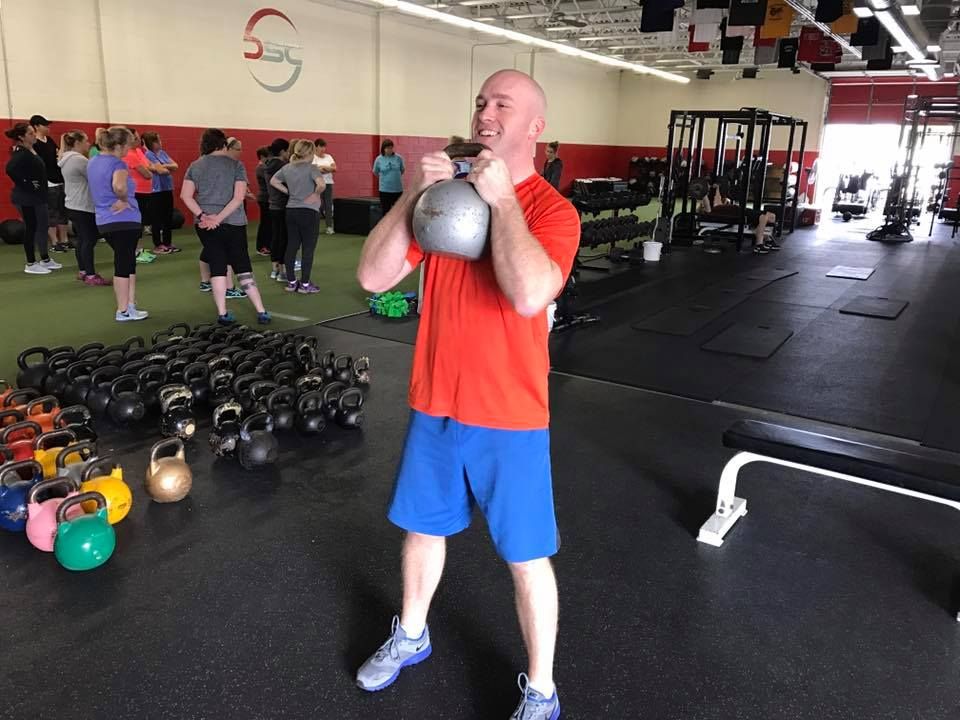 "Within a couple weeks of starting I noticed changes.
And the pounds started to disappear.
All of a sudden, I was at 204, then 202, then 199…I could not believe it.
I don't talk about myself too much, but I was excited to tell the coaches about my progress.
And I think they could tell I was excited! I finished the program at 196 LBS with 2 inches taken off my waist.
I have continued to lose a few pounds since the program ended brining my total to 22lbs"
Click HERE to read Marc's full story!
Meet Beth - down 5% body fat!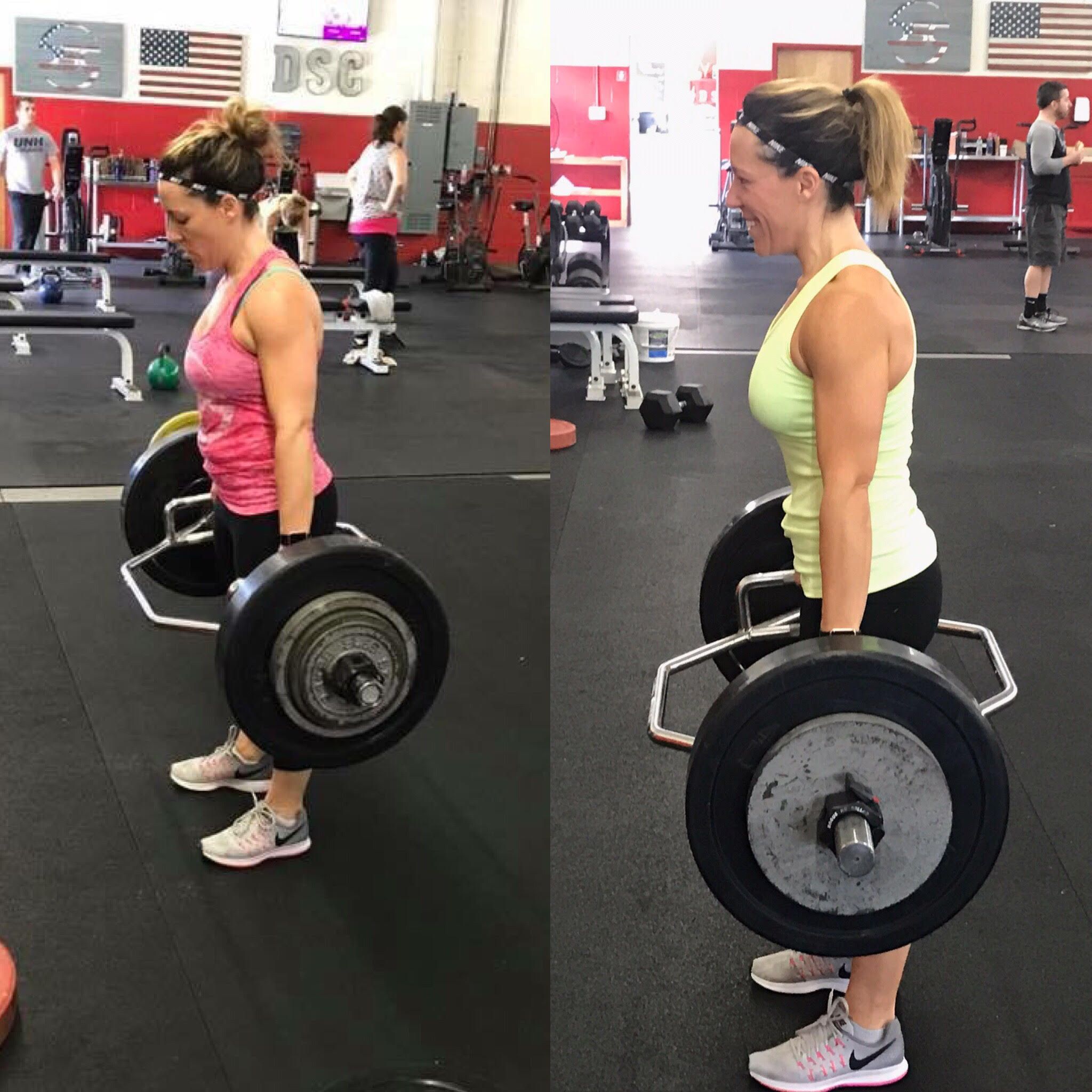 "The difference with the nutrition program as opposed to all the fad diets is that it is sustainable.
They teach and give you the tools for long-term success.
At the end of the 8 week program I was extremely happy and surprised with my results.
I had lost 4 lbs, and have since lost another 2.
The best part was that I was able to reach my goal and drop 5% in body fat while gaining 3lbs of lean muscle!"
Click HERE to read Beth's full story!
Meet Liz - down 24lbs and 10% body fat!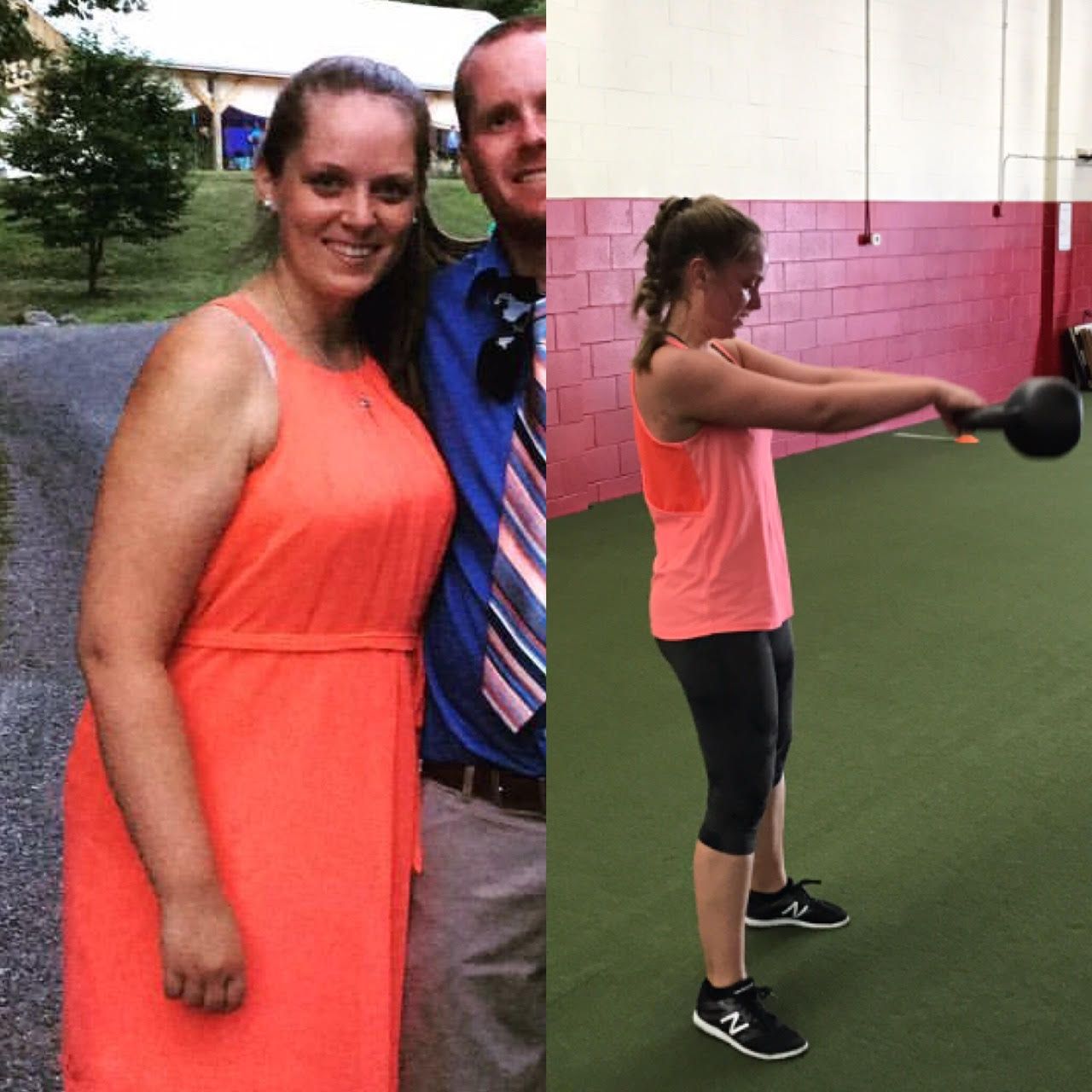 "I entered DSC's Nutrition Coaching Program ready to commit.
They set weekly goals that were completely doable and then added on to it so it didn't feel overwhelming or impossible to do.
I'm still following the lessons taught in the nutrition group and since I started in January I am down 24 pounds, my body fat percentage is down 10% from starting, and I fit better in my clothes!"
Click HERE to read Liz's full story!
Meet Colleen - down 18lbs (40lbs overall)



"I quickly learned how to live and sustain a balanced nutritional ENJOYABLE lifestyle without depriving myself. Making mindful smart choices and finding a do-able healthy balance between food, fun and real life!
I have lost 18 lbs, over 8% body fat, and my BMI went from a very high unhealthy range to a normal good range!"
Click HERE to read Colleen's full story!
Meet Leah - down 20lbs!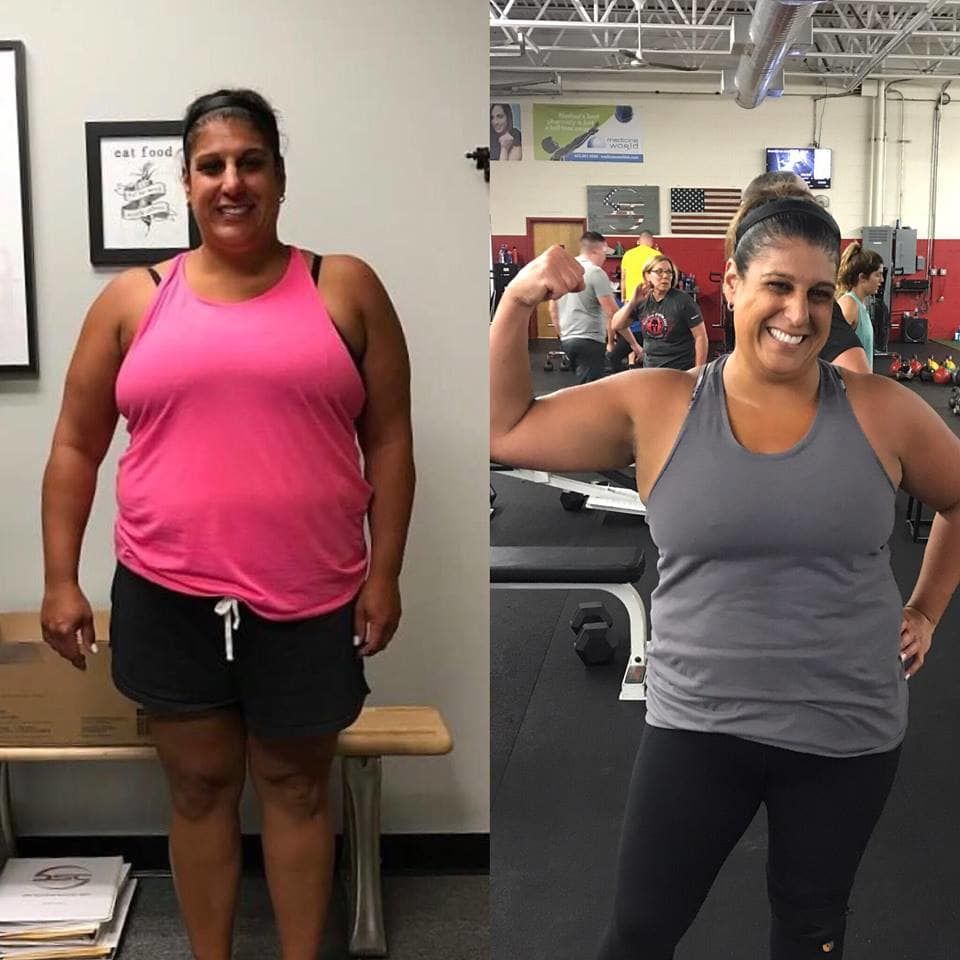 "For anyone thinking of doing this, but feel nervous or apprehensive, I can only say.. GO FOR IT!
After 8 weeks, I am now 20lbs lighter and smaller by 11.6" overall; 5.6" across my hips/butt alone!"
Click HERE to read Leah's full story!
Meet Mike - down 12lbs (24 overall)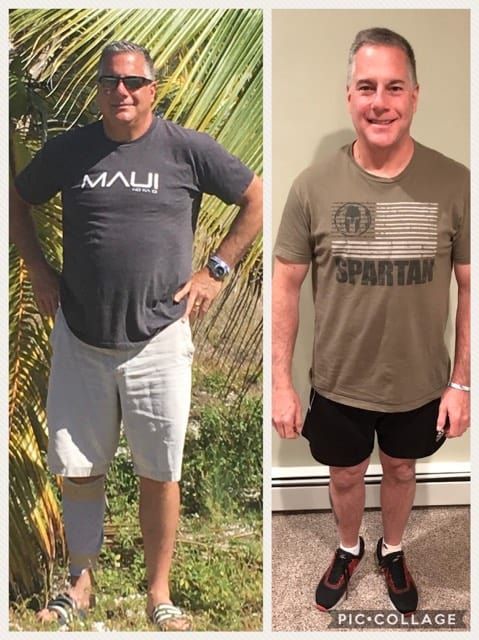 "I started the Nutrition program, and jumped in full force to get the most of it.
Well DSC and its Coaches Renee, Tommy, Beth and Erikur did not let me down.
Amazing live videos, Facebook group, tracking, recipes and one on one conversations and texts that have provided our family with "LIFE CHANGING" lessons. Eating and living the way I have for 50 years has been the wrong approach.
I am down 12lbs and 24 overall!"
Meet Kim - down 20lbs!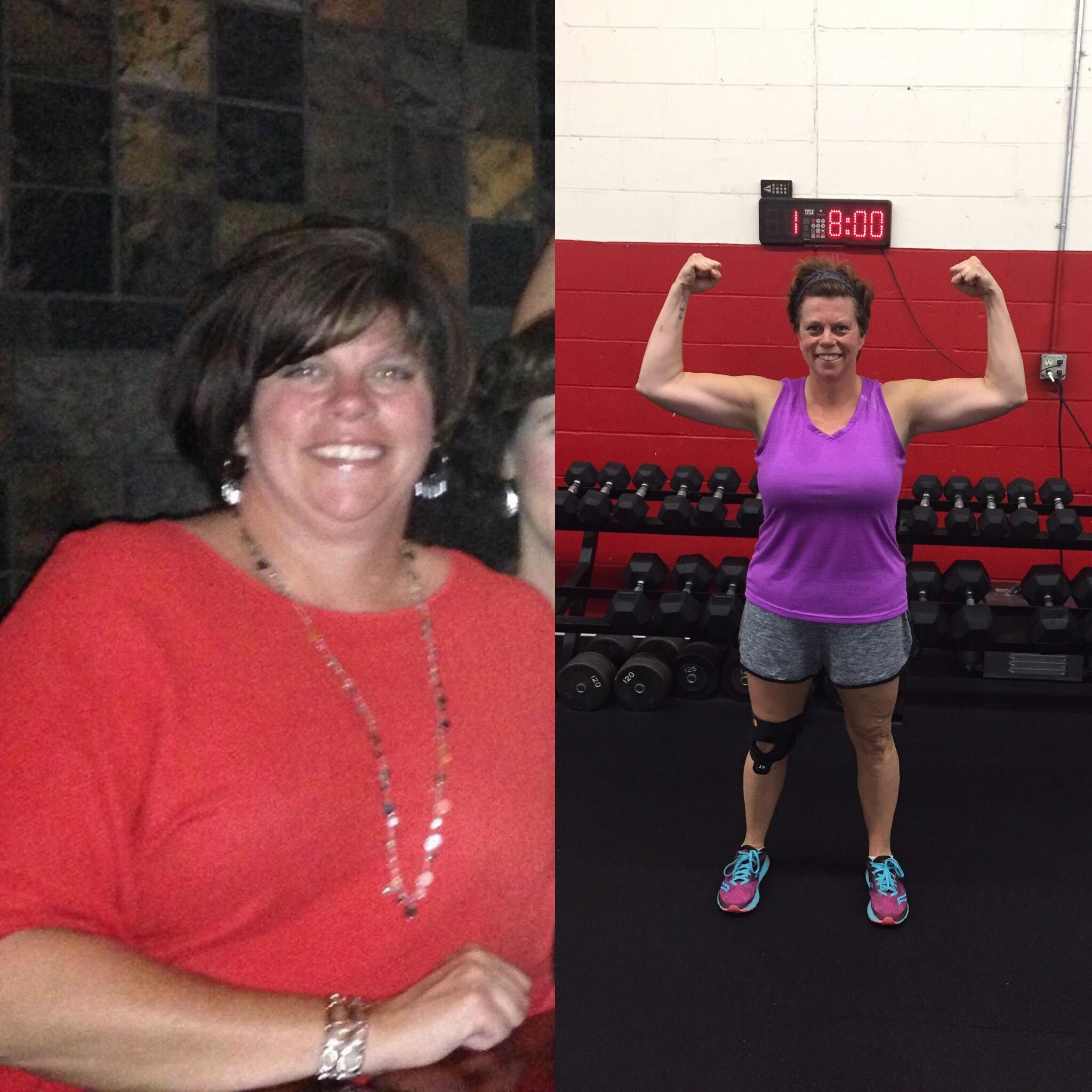 "Paying attention to what was going into my body and how it would affect me throughout the day was eye opening.
I actually started cooking! And cooking good, healthy food! Paying more attention to my shopping list, instead of just going to the store and grabbing whatever.
I learned that it is ok to slip up, you just pick yourself up and get back on track. Don't give up, THIS works!
At the end of the 8 weeks I lost 18 pounds, 8 inches total and down two jeans sizes!"
Meet Amy - down 15lbs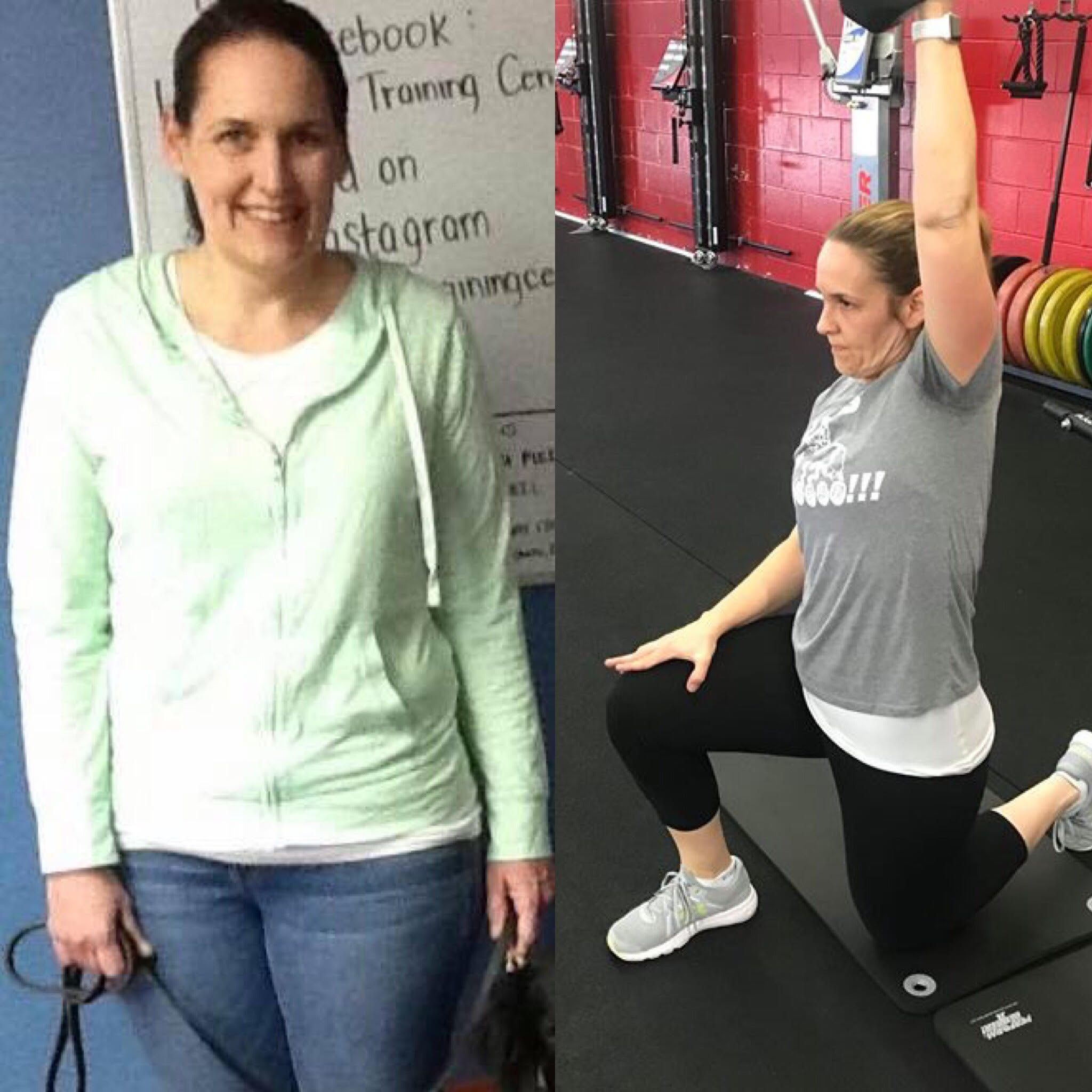 "DSC's Nutrition Program changed my life!
After the 8 week Nutrition Program I lost 15 pounds!
I feel stronger and have so much more energy. For the first time in a long time I feel healthy."
Click HERE to ready Amy's full story!
Meet mother & daughter, Candida and Silvana - down a total of 27lbs and 4 pant sizes!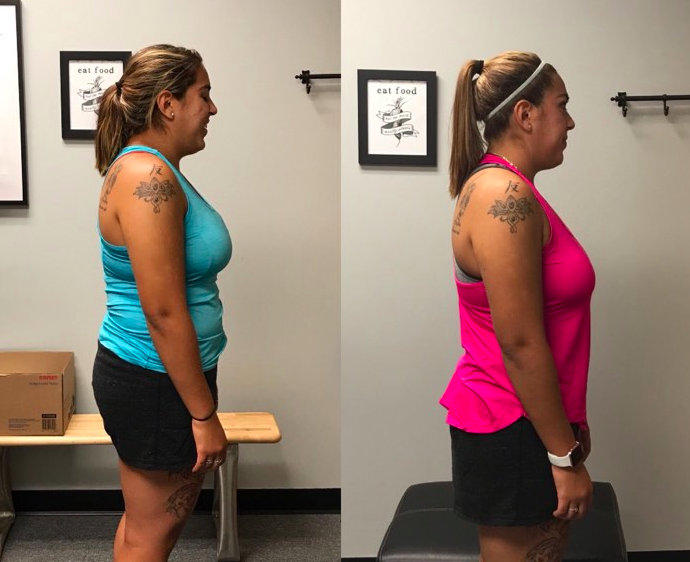 "The advice we would give any new members thinking of joining the Nutrition program would be don't waste another minute thinking about it and just do it.
It will be the best decision you will ever make!
We are so excited to announce that during the Nutrition Program we lost a total of 27 pounds combined and gained 3 pounds of muscle! We both went down 2 pant sizes as well."
Click HERE to read Candida's and Silvana's full story!
Meet Jeff - down 18.75lbs! (33 overall)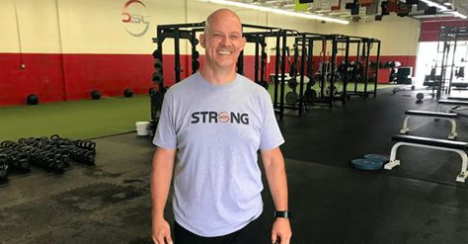 "In my 16 weeks at DSC, I am down 33 pounds with 18.75 of them coming in the 8-week Nutrition Program.
I thought that I had already lost the 'easy' pounds and didn't expect to drop that much weight in 8 weeks.
The Nutrition Program makes them all 'easy' pounds to lose.
I dropped my body fat percentage 4.75%. I started on the borderline of obese to the lower side of average."
Click HERE to read Jeff's full story!
Meet Susan - down 20lbs!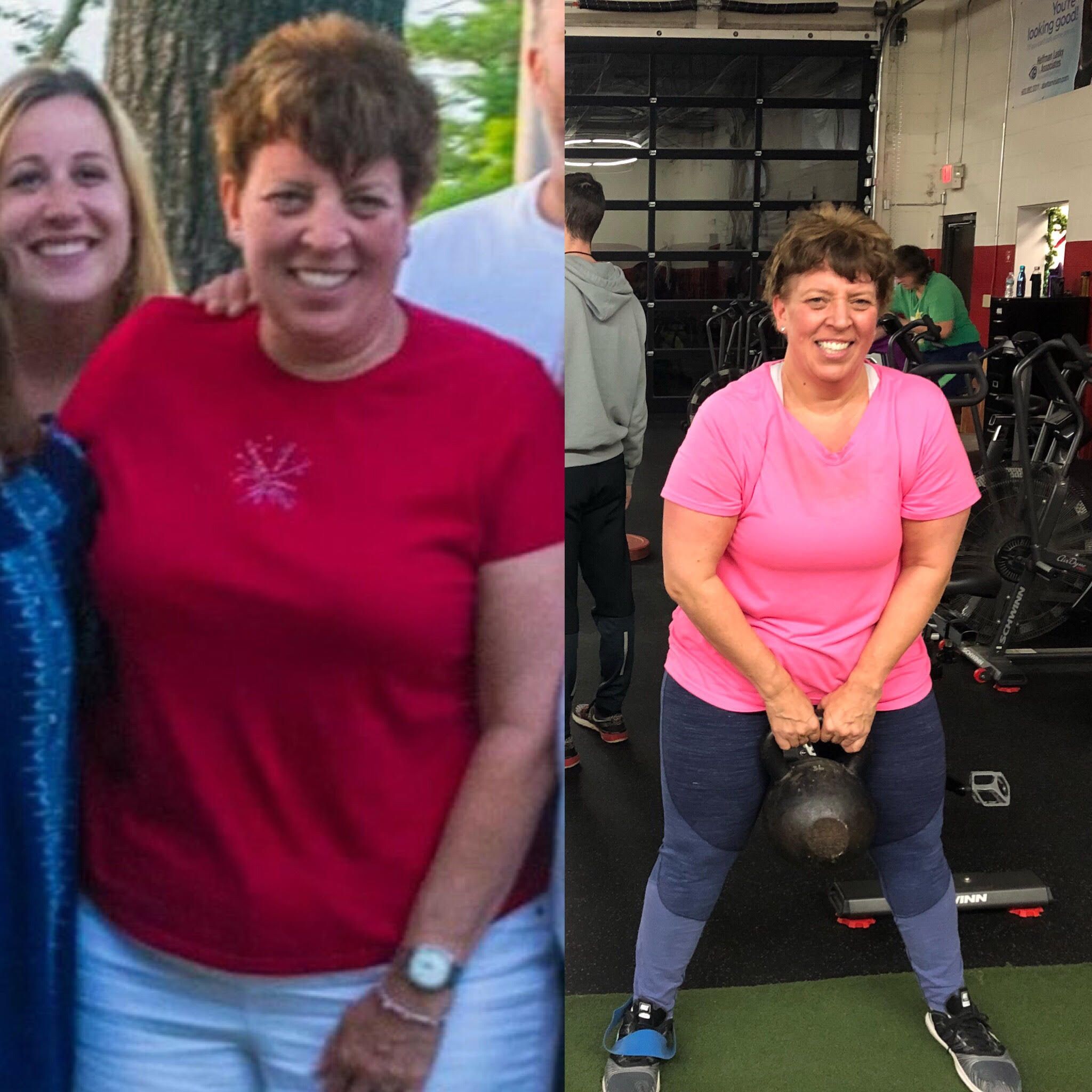 "I've lost almost 20 pounds and about 9" overall since starting the program - but even better than that is how my clothes feel.
The "skinny jeans" from the back of my closet that I can now wear and in fact, they are almost loose and the new dress from last winter that is now too big is how I like to measure "accomplishment". Seeing my body transformation (while there is a long way to go still) - is quite rewarding."
Meet Stacy - Down 26lbs and 3 pant sizes!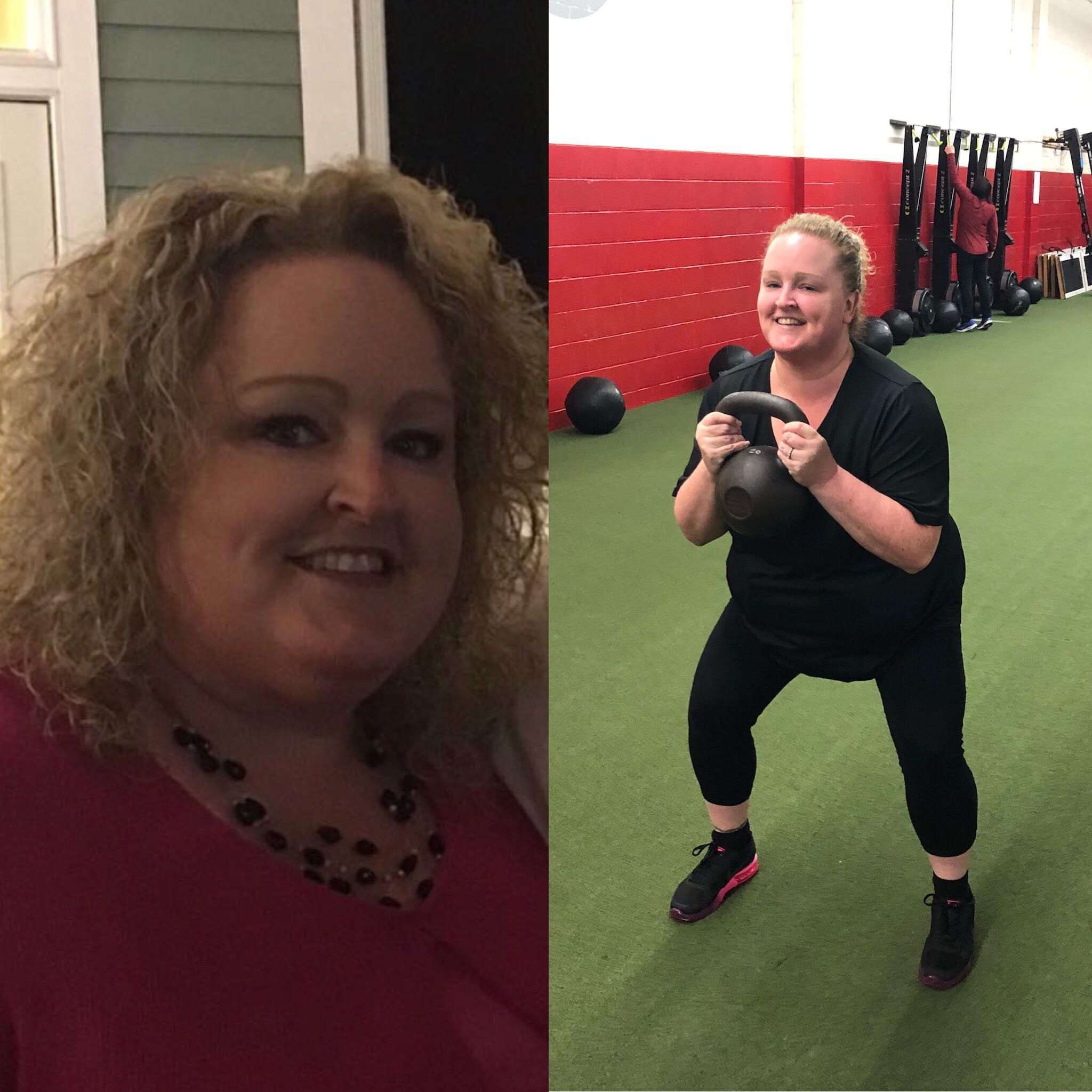 "My experience with the nutrition program was absolutely life changing!
Through the nutrition program, I am now fueling up correctly before work outs, and being able to push myself so much more than I did when first joining DSC in September!
I am now down 26lbs!"
Click HERE to read Stacy's full story!
Meet Priscilla - down 11lbs, 4.63% body-fat and drastically reduced her cholesterol!

"Well, I am pleased to say that I lost 11lbs, 2 inches off my hips, and 2 inches off my waist. My body-fat went done 4.63% and went from "good" to "excellent" in the ACSM percent body fat norm for my gender and age group.
Here are her blood work results:
Total cholesterol
2015 - 273
2016 - 244
2017 - 204!

HDL
2015 - 71
2016 - 59
2017 - 55!

LDL
2015 - 182
2016 - 170
2017 - 123!
Meet Jeremy - down 21lbs (60lbs overall)

"I have lost 21lbs in the 8-week Nutrition Coaching Group!
The program was AWESOME!
I even implemented it during the middle of a 5-day work trip and a Disney Trip showing how sustainable the program is."